Zendaya and Tom Holland think Timothée Chalamet would make a good villain
The Spider-Man stars discussed the possibility of TC joining the MCU.
|
22 December 2021, 1:07pm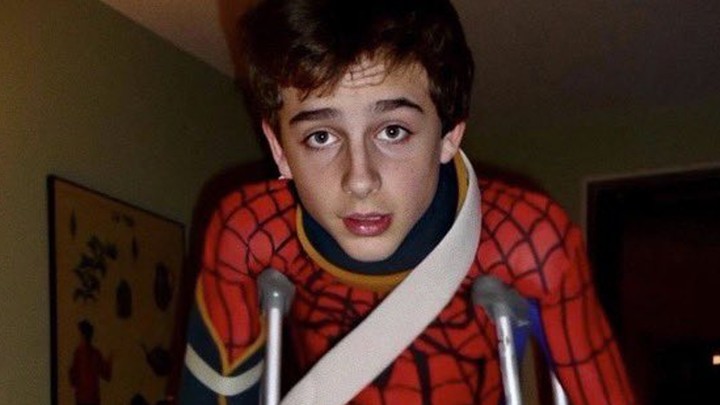 Zendaya, who is extremely in her bag, has had a good year at the box office. In fact, in 2022, she was the year's most bankable box office star, thanks to the two movies starring Hollywood's most in-demand heartthrobs: Tom Holland, as Peter Parker in Spider-Man: No Way Home, and Timothée Chalamet, as Paul Atreides in Dune. On the press tour for the movie, the question of an actor crossover was raised.

A journalist from the Associated Press raised the question of how or where Timmy could fit into the Spider-Man universe in future. "People want him to be Harry Osborn," Zendaya commented, reflecting the online wishes of MCU and Timmy stans who see him as a good fit as one of Peter Parker's best friends. Over time, he reveals his position as an ally of the villain, the Green Goblin. The character was played by James Franco in Sam Raimi's Spider-Man series, and then by Dane DeHaan in The Amazing Spider-Man reboot. He's yet to appear in any of the movies fronted by Tom Holland.

In the clip, Zendaya, Tom Holland and co-star Jacob Batalon ponder who else he could play, though most of their hypotheses place him as a character that bonds with Peter Parker at first, before turning on him. "He'd be a good villain," Tom says, before Zendaya jumps in: "which is funny, because he's so nice".
If there's anything TC has proven so far with his acting prowess, is that he has the charm (Call Me by Your Name), douchebaggery (Lady Bird) and brooding energy (Dune) down to be able to inhabit a coercive comic book ally-turned-villain. But would he do it?

Maybe, but his slate is looking busy in the coming years. Right now, it looks like he'll go from Wonka shoots into (finger's crossed) rehearsing for his West End debut in 4000 Miles. Then there's the Dune sequel to think about, the promotional run for cannibal movie Bones & All, and that Bob Dylan biopic to get going with. Perhaps we'll have to wait a little longer to see if he'll sign on the dotted line for Spider-Man too.