adidas Originals x Foot Locker step into the future with the NMD_V3
Welcome to EV3R_CHANGING_VIS10NS.
Life in 2022 can sometimes feel like existing in a liminal space. Especially for young people born around the millennium, there's a sense of being caught between a nostalgia for the monoculture, the pre-internet age where moments of disconnectivity were possible – and a new era of human interaction aided by the metaverse, the promise of a radical future just slightly out of reach. The last two years have certainly created a friction between the past and the future, but are we stepping into something that will change the rules entirely and create a reality unlike anything in the history of humanity? Is this the point of no return?
Or, what if web 3.0 doesn't kill IRL, it forces it to evolve?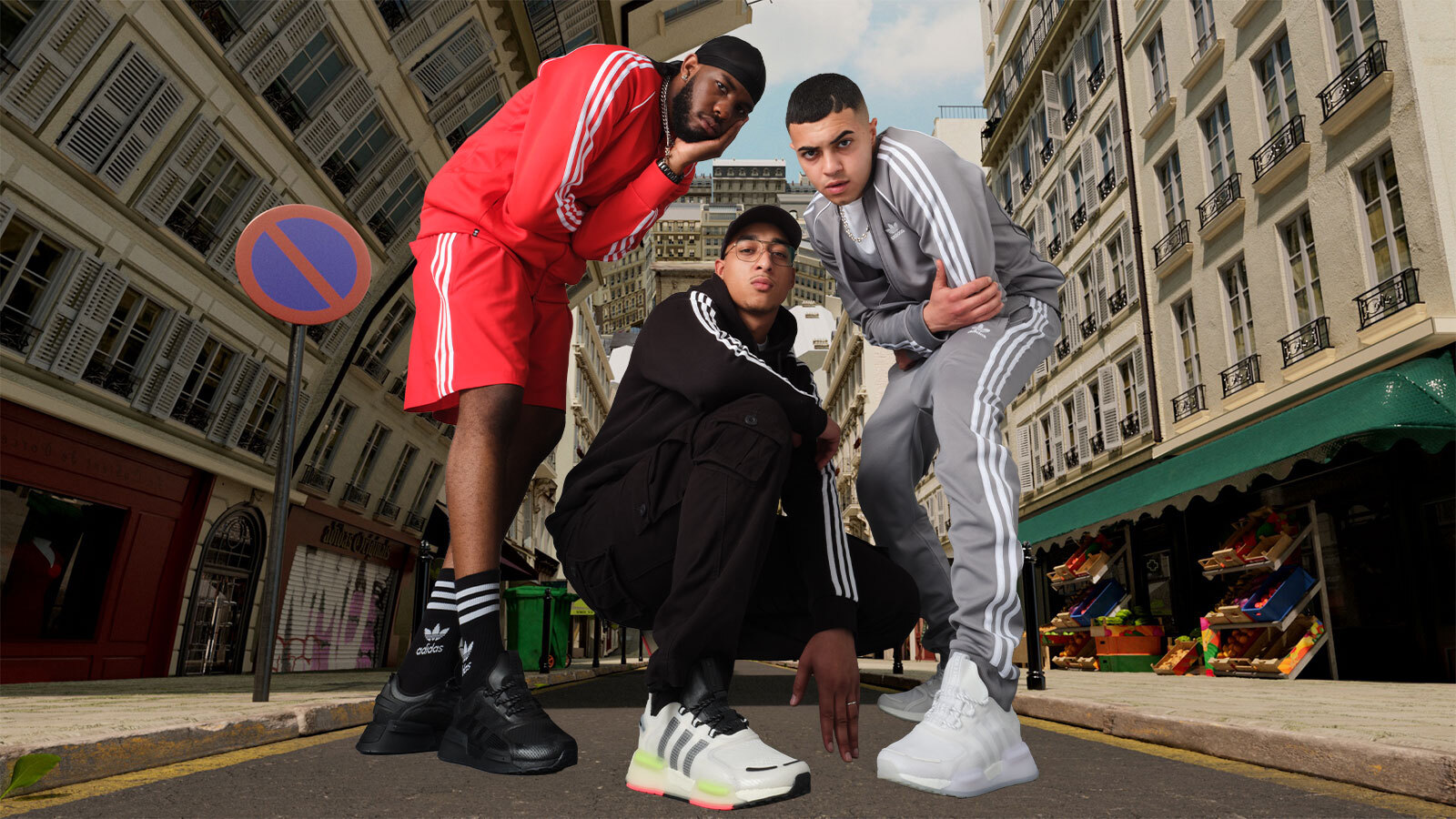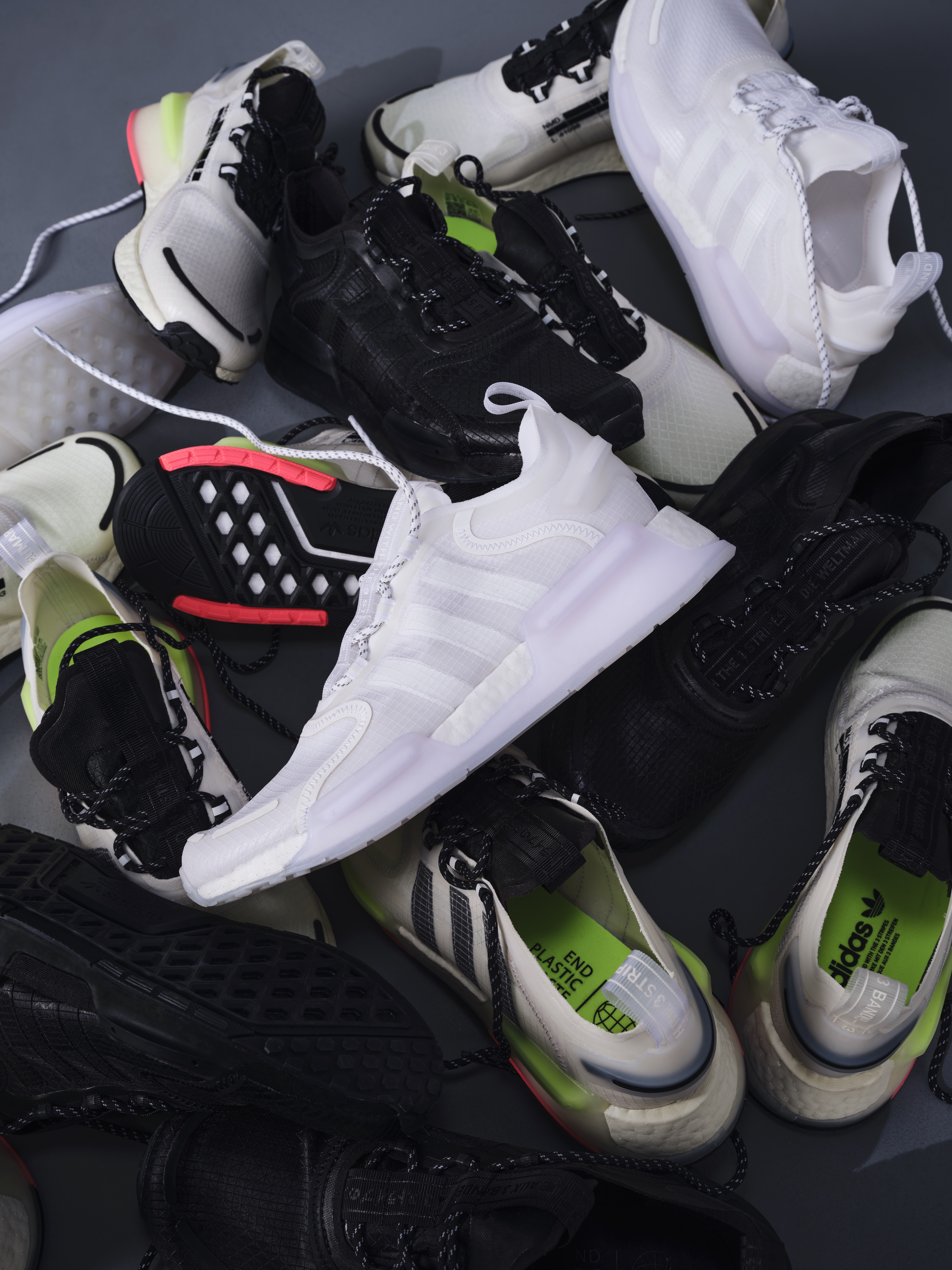 This is the question at the root of EV3R_CHANGING_VIS10NS, a campaign from adidas and Foot Locker to launch their futuristic new trainer, the NMD_V3. You probably already know the NMD, a classic adidas Originals silhouette now getting a futuristic update, but you're probably thinking, how can that translate to a trainer?
To mark this epoch, on 28 April, adidas Originals and Foot Locker will launch a shoe that reimagines the original NMD and merges the style found on the street with boundaryless digital exploration. Fusing the online and offline, here is a launch straddling two different eras.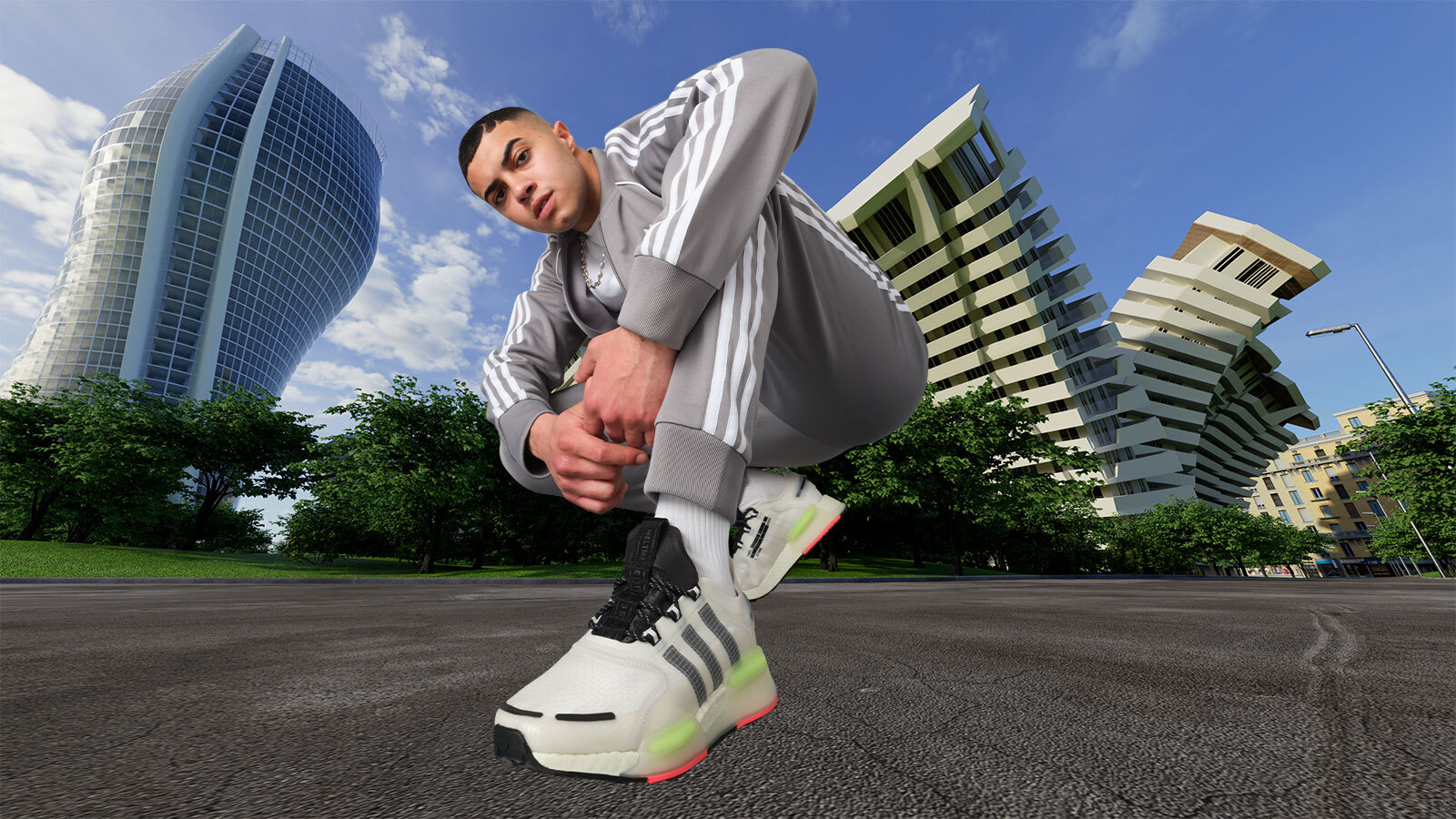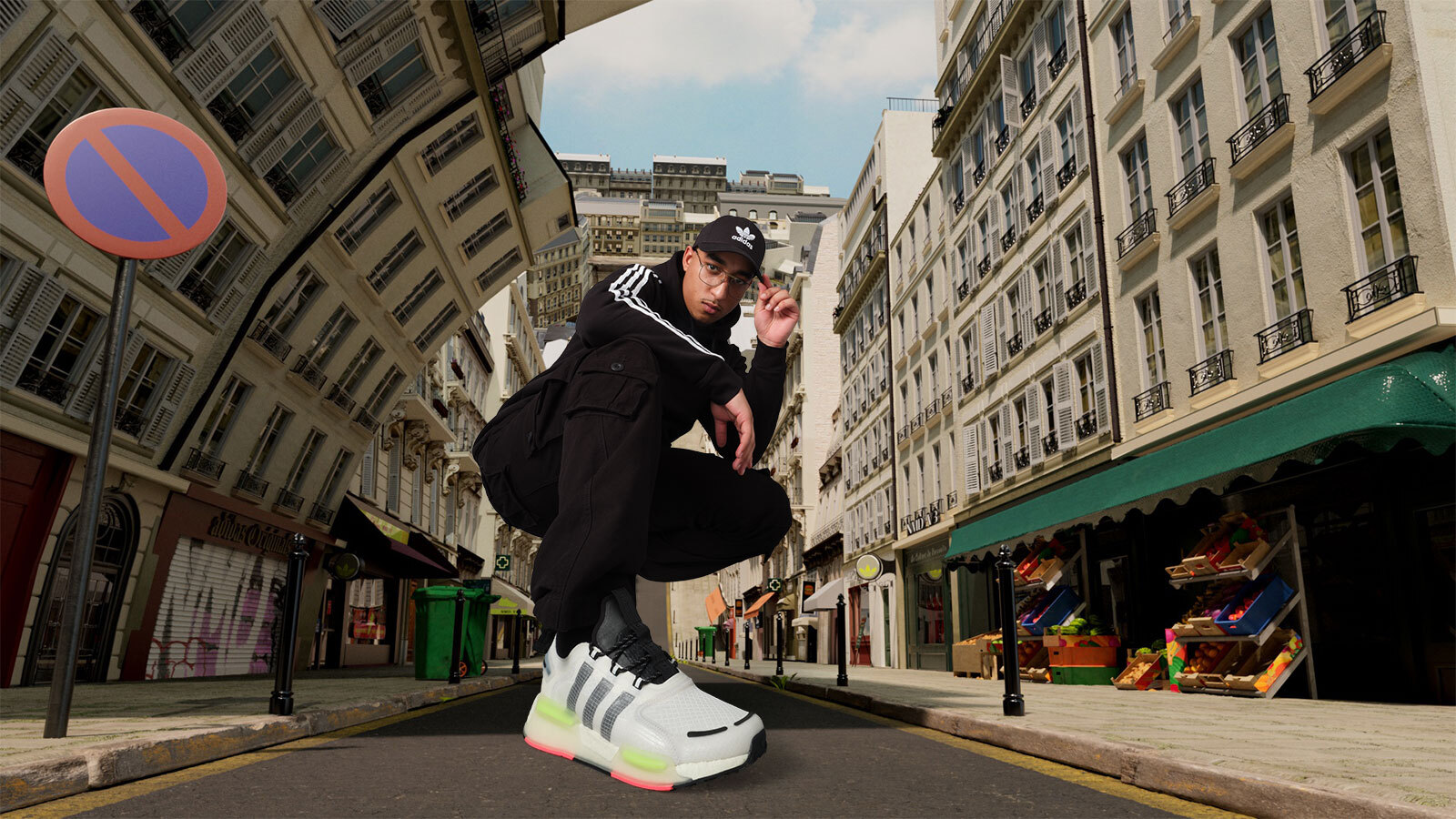 To kick off this future-facing new campaign, adidas Originals and Foot Locker have enlisted three rappers that are taking the European scene by storm -- Nahir, from France, Sainté from the UK, and Sacky from Italy -- to collaborate on a cypher from the future and show off the new trainers on their digital avatars. The musicians will perform in a digitally-augmented cityscape with viewers at home (or wherever they tune in from) able to project the cypher around them. Expect to see the three rappers in the wider campaign too, donning the trainers in front of a digitally distorted view of their home cities. In doing so, adidas Originals and Foot Locker hope to unlock a new way to communicate their brand messaging and the future of sportswear.
The trainers themselves bring the classic elements of a running trainer with a futuristic twist. A boost on the sole returns the energy you put into every step, and a transparent heel clip bring a layered look to the design. On top of that, the NMD_V3 is made with high-performance recycled materials. As adidas Originals and Foot Locker put it, "Life moves fast. But this isn't a 'blink and you miss it' kind of thing. This is a 'lace up and enjoy every single minute of it' kind of thing."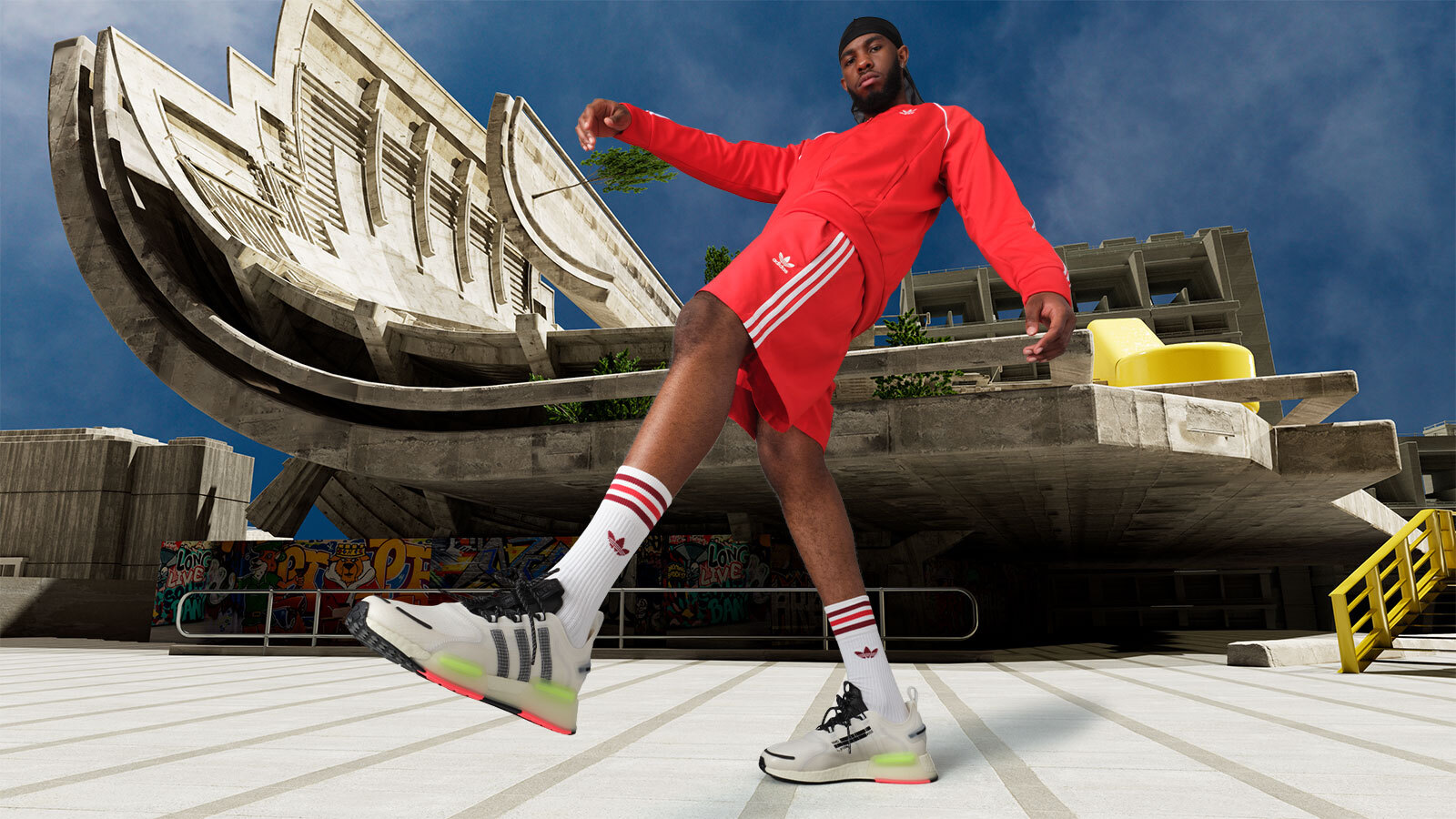 Check out the new NMD_V3 here and experience the cypher from the future here.