A new season of Black Mirror is coming
Looks like dystopia's back on the menu, boys!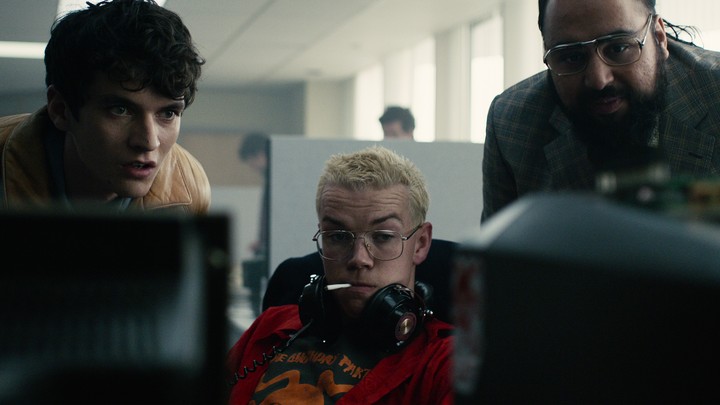 Image courtesy of Netflix
When Black Mirror began airing on Channel 4 in 2011, it was a dour affair that would turn out to be startlingly prescient of the years to come. In its first season, the British sci-fi series explored the story of a pig-fucking prime minister, a man tormented by his own memories, and a future focused on terrible, homogenous virtual entertainment and ruled by a merit system based on stationary cycling. Sounds about right, really. Now, it appears that a sixth season of the speculative fiction series is on the horizon. As reported by Variety, new episodes of the show are currently in the works at Netflix.
After Black Mirror's acquisition by the streamer in 2015 – it was previously broadcast by Channel 4 in the UK – the episode order grew to double the original and its interactive movie Bandersnatch (starring Will Poulter and Fionn Whitehead) represented an inventive departure from the format, though the anthology-style storytelling has for the most part remained the show's hallmark through the years. The new season will have more episodes than season five's triple story run, but what will they be like? Who will star? Here's everything we know about the new Black Mirror.
What will the new season be like, and what do we know about the plot?
A source close to the production says that the new episodes will be "even more cinematic in scope" than previous ones, so expect even more production value, and possibly even run times of over 60 minutes. That's right, we're getting into feature-length film territory here.
Plot-wise, there's nothing to really know right now. Any details about specific stories have likely been NDA'd up to the gills, so we'll just have to wait on those.
Who is in the cast?
Last season's cast included Andrew Scott, Anthony Mackie, Yahya Abdul-Mateen II, Topher Grace, and the one and only Miley Cyrus. We're hoping for a similar balance of star power and more under-the-radar performers with this new one, and we'll find out the specifics soon enough – casting is already underway.
When is the release date?
There's currently no word on when the sixth season is set to begin production, so a firm release date is basically a pipe dream at this point. Oh well.

Follow i-D on Instagram and TikTok for more on TV.