Collage by Douglas Greenwood.
Auntiecore is AW22's favourite aesthetic
From pashmina shawls to chappal-style slippers to older-wiser-chicer styling — your aunties and uncles are the season's unlikely muses.
Collage by Douglas Greenwood.
Keeping up with fashion's trend cycle is both a daunting and exhausting task, even more so with new aesthetics arising every day on TikTok. Gen-Z loves a micro trend – dress to live in a cottage? Sure! Listen to Rosalía's Motomami while in full biker cosplay? Absolutely! Buy some box-dye to channel your inner e-girl/boy? Why not!
While all that sure does sound fun, not everyone has the stamina – or the interest – required to keep up. Enter auntiecore, the latest and greatest stylistic pursuit that consists of exactly what you're thinking: channelling the unique, well-lived, and idiosyncratic auntie energy into an aesthetic. Auntiecore isn't just another faddish trend — it's been around for generations, after all. In fact, you could say that auntiecore is anti-core.
But what is an auntie? While we all know the dictionary definition, in cultural terms, an auntie is so much more than that. Urban Dictionary alone has 28 pages of suggestions. Generally speaking, it is a term of endearment for a constant figure in your life who can be relied upon to spoil you and provide solid advice; somebody you can really look up. An auntie can be anyone, really – your bestie, your mom's good friend, your drag mother, your older co-worker, etc. To be an auntie or uncle is a spiritual pursuit, a lifestyle, a vibe.
Culturally and stylistically, the term is quite specific to POC cultures. People of colour typically use 'auntie' and 'uncle' to refer to any of their elders — even strangers — and it is a term that carries both love and respect, regardless of bloodline. Auntie and uncle style is quite classic, sometimes dowdy, often opulent, but always individual. Aunties are not following trends and hoping to catch the next viral TikTok wave; they're not dressed in current-season only; they have a style that transcends it all in favour of self-assured comfort within one's own skin.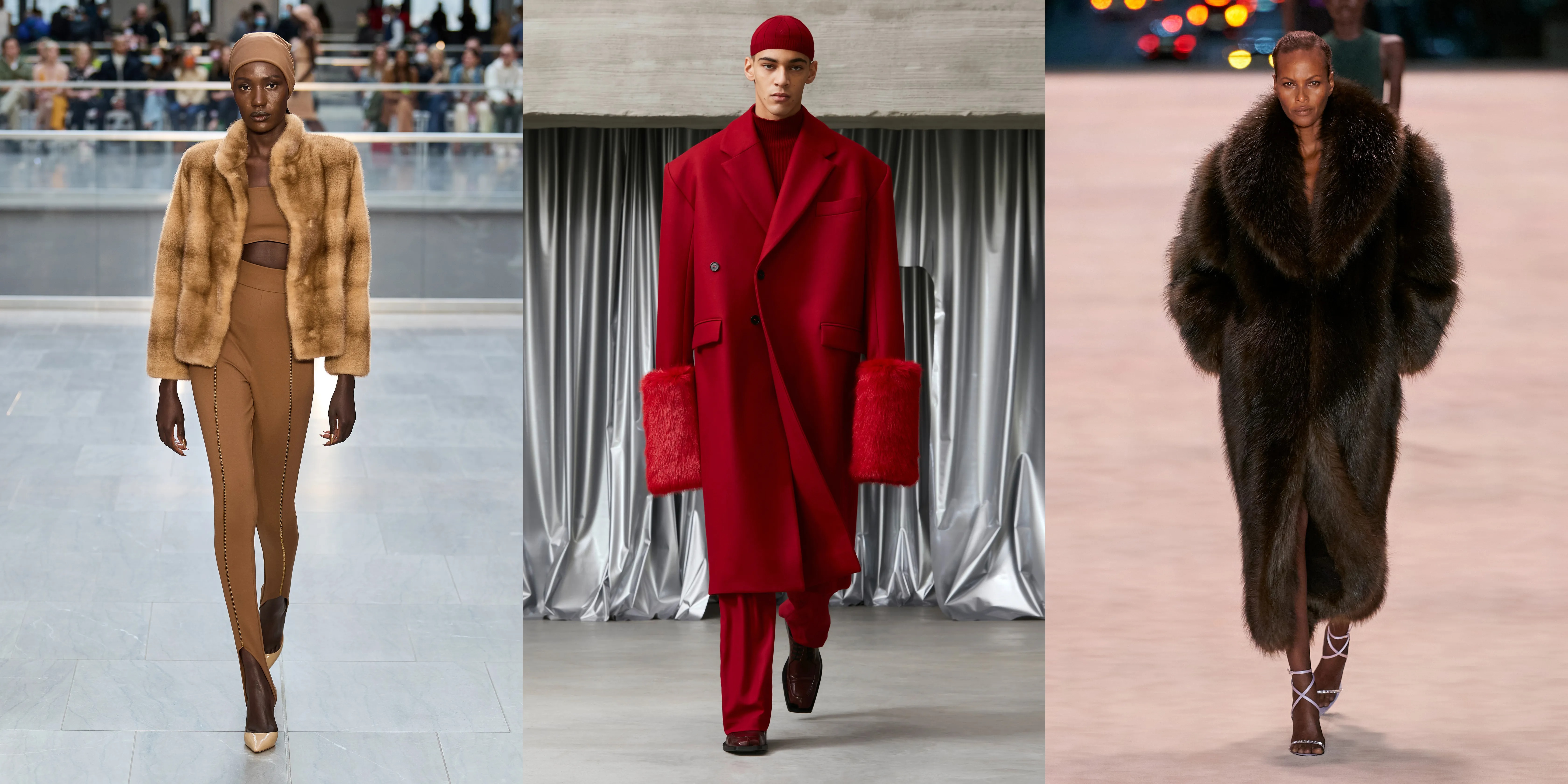 Think of Latinx tías, always feeling a chill and wearing a shawl – the same way some aunties in Eastern cultures tend to wear a pashmina; or of the chappal-style sandals worn across Africa, the Middle East, and Asia (similar to the infamous chancla in Latin American cultures). Aunties and uncles love a sensible shoe. See also church-going Black aunties in the South of the US, dressed up to the nines in matching everything for their Sunday Best; or the way that these women always have a bag to match their sensible kitten-heel shoes. This classic sensibility is now bleeding into both runways and the closets of select fashion folks, oftentimes by way of POC designers themselves taking this cultural element and embedding it into their work from their own distinct cultural standpoints.
New York-based label Commission — with their meticulously cut tracksuits, blouson tops and jackets, mid-length dresses, and overall knack for perfecting classic staples — have really honed in on the Asian auntie energy. Their bias stripe monogram, often printed on silk, a prime example of the auntie sensibility. The brand's designers Dylan Cao, Jin Kay and Huy Luong honour their shared East-Asian heritage by way of celebrating their own mothers or elders, while looking into the history of their region. "Our mothers worked in all these different occupations, but it was very interesting to see there were a lot of commonalities in the way they dressed," they told Tatler Asia. It is in this intersection of practicality and comfort that sees them craft a unique and intimate portrait imbued with the East-Asian auntie sensibility.
Benjamin Alexander Huseby and Serhat Isik often encapsulate uncle energy at Berlin-based GmbH, taking inspiration from their own fathers and the elders in their cultures. Their AW22 collection directly engaged with their heritage through signifiers of Islamic culture in calligraphy prints, tunics, an interpretation of the taqiyah (caps worn by men during prayer), and crisp tailoring. The latter element, they say, was informed by "the ceremony of dressing up for mosque; thinking about older gentlemen like our fathers putting on their best suits for Friday prayers," – a sense of distinguished dressing that is the very essence of the uncle. The opulent faux-fur trimmed coats (very Auntie Dominique Deveraux) and leather thigh-high boots that made up the rest of the collection, though, skew closer to the auntie, creating a de-gendered image that balances heritage and modernity.
London-based designer Priya Ahluwalia also often plays in this space, too, finding inspiration in her family's history, photographs, and even the tailoring her Punjabi grandfather wore in the 60s — all of which she reinvents through her contemporary eye and sustainable techniques. In New York, Peter Do's SS22 collection, 'Home', saw him find inspiration in his grandmother and aunts and their pragmatic outfits for an exploration of the traditional Vietnamese áo dài. This collection, he told us late last year, was in service of "satisfying women's needs with function and practicality", which in itself is a core principle of auntiecore. Coincidentally, all of these designers are immigrants or come from immigrant families – there's a compelling story here about cultural reconnection through the honouring of familial tradition and elders.
You can see the aesthetic elsewhere in Christopher John Roger's prim monochromatic tailoring – with its roots in Southern church dressing in America – re-contextualised into the wardrobes of New York it-girls. Much of Christopher's work is informed by his experience growing up in Baton Rouge, Louisiana. "Going to church was a big part of my life," he told Law Roach in conversation last year, noting that his family had to always look perfect. "There's this idea of Southernness, or Blackness, that informs the way I think about presenting myself and my ideas to the world, which is as polished as possible," he said. He's not wrong — the thing about an auntie is that you'll never see her with a hair out of place.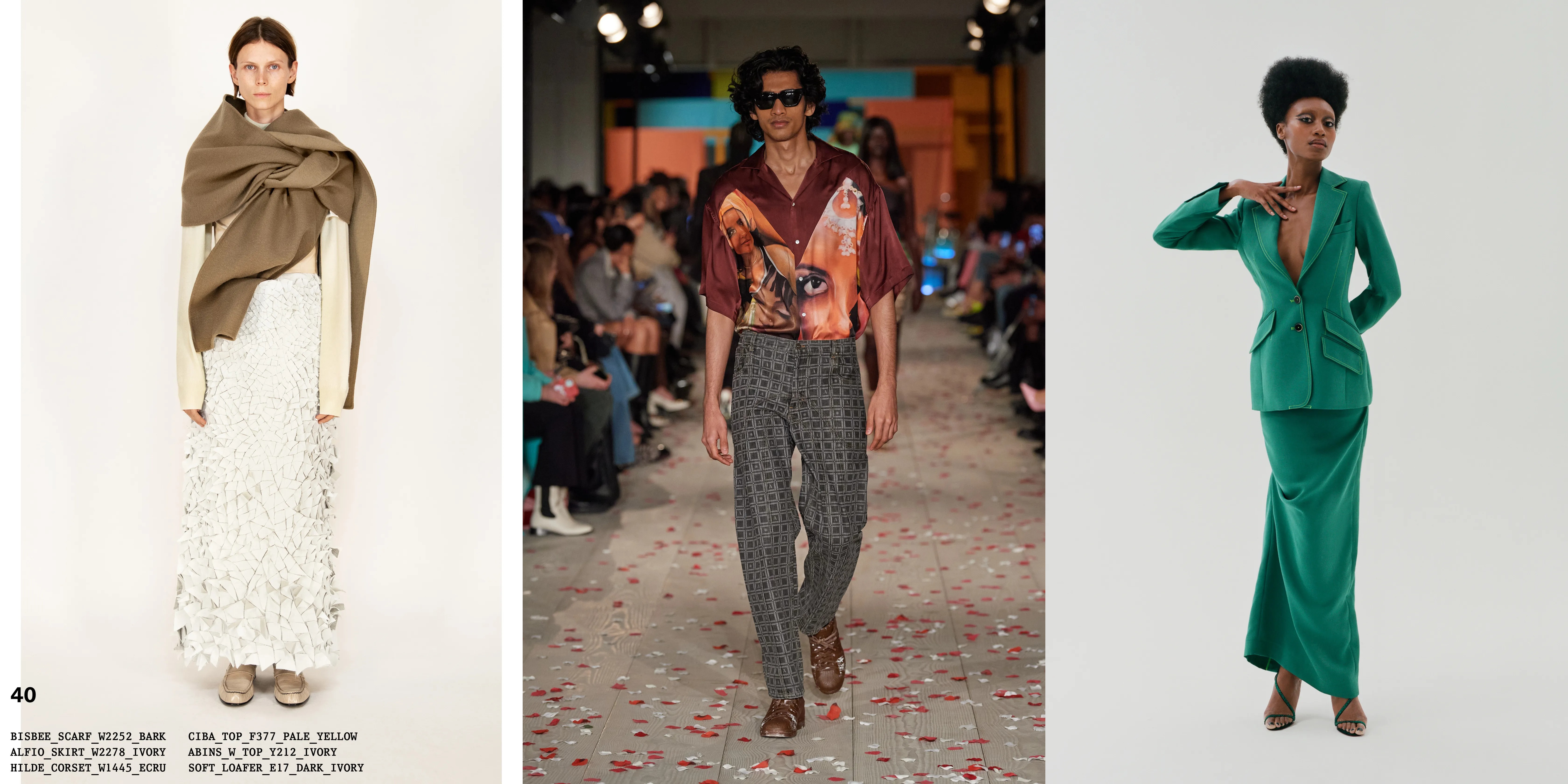 The sense of older-wiser-chicer aunties and uncles is also felt in Raf and Miuccia's models walking down the runway holding their coats closed (very much 'auntie felt a chill' vibes); and in the Prada Re-Edition 1995, as the auntie equivalent to the downtown it-girl bag. It's in Hari Nef modelling for JW Anderson in a really great wig – in homage to Cher in Moonstruck (1987), an iconic cinematic auntie – and in the bizarre but incredibly effective styling of The Row's AW22 lookbook by Brian Molloy, which featured a tank top layered over a t-shirt layered over a cashmere sweater. Unironically wearing pantyhose? Peak auntie vibes, courtesy of two of the world's chicest pashmina-wrapped aunties: Mary Kate and Ashley Olsen. Elsewhere, auntiecore takes the guise of artful print mashups at Dries Van Noten (a true fashion auntie has definitely already purchased their Dries fragrance) and in the luscious fuzzy fur coats taking centre stage at Balenciaga and Saint Laurent AW22 shows.
Auntiecore is also bleeding into casting. Amber Valletta, Karen Elson, Debra Shaw, Yasmin Warsame and Marie Sophie Wilson, amongst others, are walking down the runway as the embodiment of the aspirational sophistication that only comes with age. Of course, zaddies are taking over, too – older and distinguished gentlemen have been spotted walking for Prada, Marine Serre, Ralph Lauren, and others (shows were all the better for it). Auntiecore has even made it into the wardrobes of 2010s now-grown-up fashion cool kids — their style serving a high fashion parallel to as that of true aunties: the classic auntie bag replaced with LUAR's Ana; their shawl, a Prada AW21 faux-fur number; and sandals by Hermès, obviously.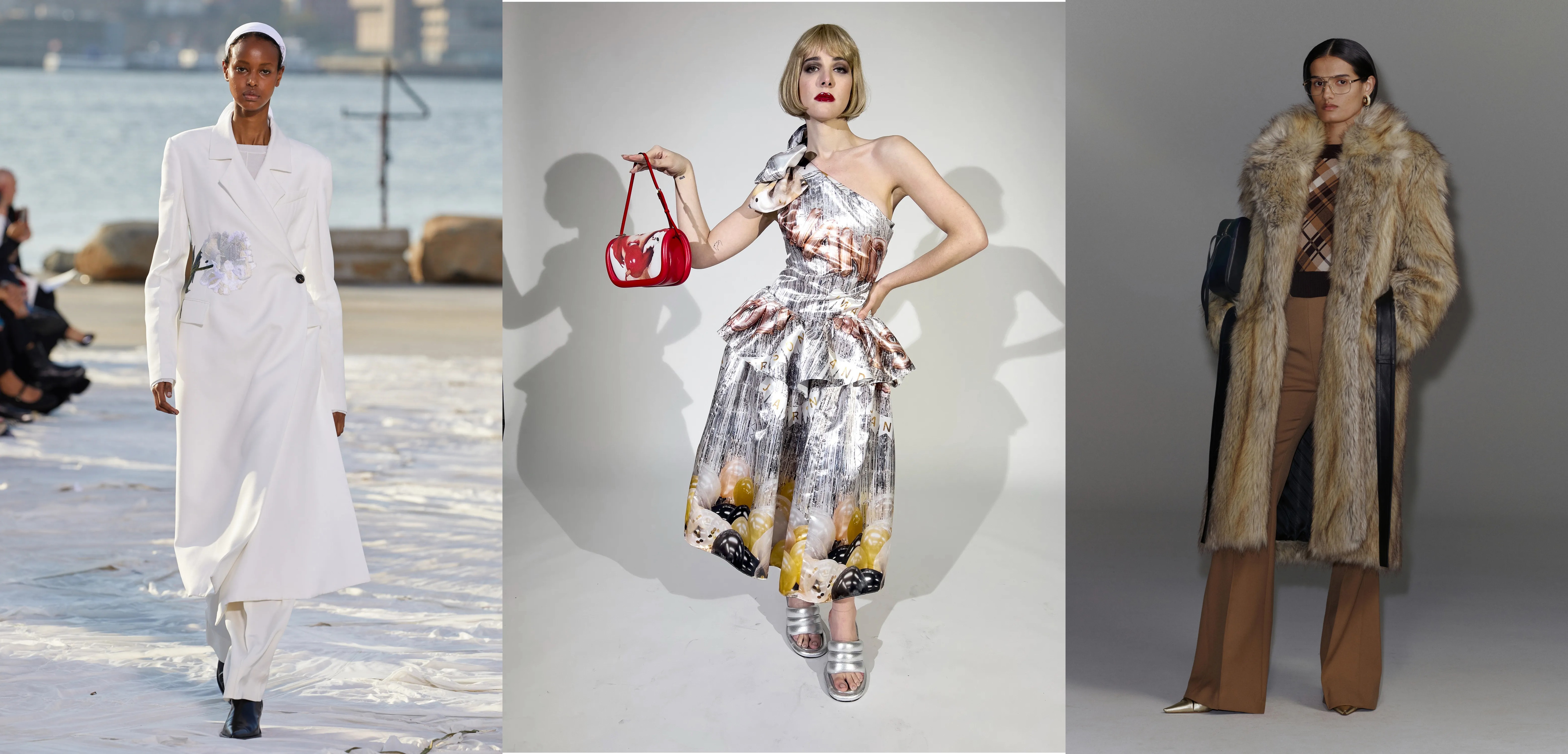 All of this demonstrates that while there will never not be an appreciation for subversiveness and anti-fashion, there is now a rediscovered love for the finer things in life. Simply good clothes that look as expensive as they are (shoutout to Matthieu Blazy's Bottega Venetta debut). After all, aunties and uncles always want bang for their buck — and are known to inspect every seam, lining and stitch in search of a discountable flaw.
However, auntiecore is less about a singular aesthetic and more about principle. It's an approach to dressing that is idiosyncratic and authentic; the kind of look that comes with knowing who you are, on the inside. Stylist Amanda Murray's eye for mixing Dries, Phoebe Philo's Celine, and Rick Owens, comes to mind; or TikTok star Carla Rockmore's knack for making the most out of every piece in her closet. LUAR's Raul Lopez's eccentric sartorial eye and i-D's own fashion features director Osman Ahmed's opulent elegance (similar to that of André Leon Talley's, fashion's ultimate uncle) are also prime examples of auntiecore. Devin Halbal's (aka @hal.baddie) pashmina and selfie-stick – together with her philosophy to continuously 'elevate', 'thrive', and stay on her 'Met Gala behaviour' – couldn't be more auntiecore.
A true auntie seeks self-expression over mere on-trend style, almost always opting for something timeless, and, in most cases, comfortable. Perhaps this is exactly why it has become so popular to pursue auntie aesthetic principles and rebel against the endless fads in favour of what works and will always work. After all, we all have to grow up eventually, and as we do, so does our style — "fashions fad, style is eternal," in the words of Yves Saint Laurent. So, instead of chasing every micro-trend, why not wrap yourself in a shawl, invest in some massive sunglasses and slip on a pair of sensible shoes? It's time to embrace your inner auntie, both in life and style.
Tagged: