The Sopranos could be returning for a prequel series
Creator David Chase is in conversation with HBO Max following the release of The Many Saints of Newark.
|
23 October 2021, 11:29am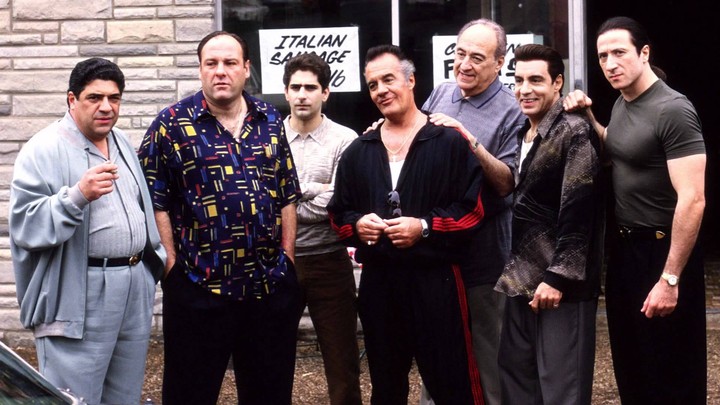 Image courtesy of HBO
Following the release of The Many Saints of Newark, it seems that conversations about the future of The Sopranos franchise (The SCU, if you will) have begun between network HBO and the original show's creator, David Chase.
The Many Saints of Newark - set 30 years before the events of the series and exploring Tony Soprano's early years - debuted on simultaneously in theatres and on streaming service HBO Max earlier this month, where it was so popular it contributed to a significant spike in viewership of The Sopranos.
Now, it seems that HBO and David Chase - who recently signed a five-year, first-look deal with HBO Max - are looking for other ways to further reinvigorate the franchise.
Deadline reports that HBO Max CEO Ann Sarnoff confirmed that the reaction to Many Saints had the network "thrilled" and that conversations about new projects with the showrunner had started.
"We're talking to David about a new series," she said, Sopranos related."
While this is exciting news for sure, it also somewhat contradicts David Chase's own comments on the matter of a continuation of the prequel - he'd previously stated he'd be willing to return to the Sopranos universe if he could write with Broadwalk Empire and Wolf of Wall Street scribe Terence Winter, who got his start as a writer and producer on the original show.
Rightly decreed as one of the best TV shows ever created, The Sopranos' mastery of the medium of televisual storytelling has bled into all successive media since its debut more than 20 years ago.
For many, The Sopranos' debut heralded the true beginning of the Golden Age of Television, and it only seems fitting that as this Age slowly but surely winds down to a close, its The Sopranos that will be present at its end too.
Remembered for its nihilistic themes and comments on masculinity and mental health, a very welcome change in criticism across the last decade has been a focus on many of the female performances across the series, with a newfound appreciation for both the performances of Edie Falco and Drea de Matteo as well as their garish, mob wife fashion too.
Tagged: