This intimate photo series explores queer PDA
Kadar Small uses photography to normalize what it means for the queer community to show affection in public spaces.
|
14 February 2020, 7:17pm
Brooklyn-based photographer and videographer Kadar Small wants you to "feel" when you see his work. The 22-year-old has a knack for capturing private moments in not-so-private spaces. He's established himself as New York's go-to nightlife photographer by being the man behind the lens at Dick Appointment, Kenni Javon's queer black rave series in New York. In his latest project, P.D.A, Kadar explores personal acts of affection between queer people of color in public spaces around Brooklyn.
The idea for the project came to Kadar, who identifies as bisexual, after a friend expressed that seeing him and his now ex-boyfriend kiss in public was the first time she'd seen two men kiss in real life. From there, Kadar began asking heterosexual friends and strangers when the last time was that they saw two people of the same sex show PDA that wasn't on television. Many, he says, couldn't name a time that they'd witnessed this. His latest photo series, accompanied by a short documentary was born.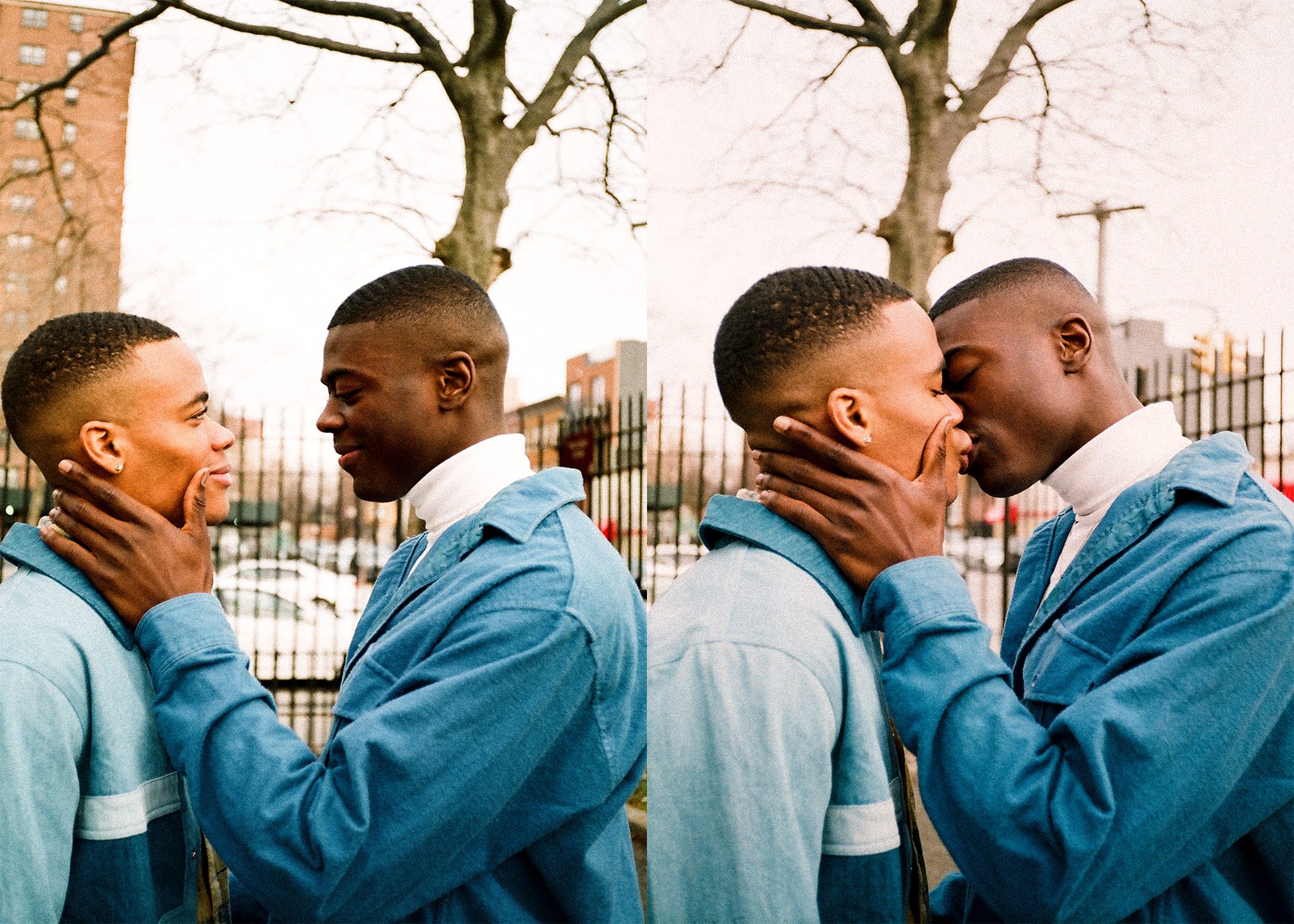 Aptly released today, on Valentine's Day, P.D.A aims to normalize what it means for queer people to show affection in public spaces by documenting 16 young, queer-identifying individuals and couples and interviewing them about their personal experiences. "The project shows the different ways that we can show affection in public that the heterosexual community takes for granted," Kadar says.
i-D spoke to Kadar about the project, capturing New York's queer nightlife scene, and his own relationship with PDA.
Tell me more about how the idea for this project came about?
The idea for P.D.A. came about in the beginning of this year while I was away for a business trip in Dallas, Texas. I kissed my now ex-boyfriend in front of one of our friends. She later shared with me, that was her first time seeing two guys kiss in person. This was very surprising to me since she is bisexual and we are around the same age. Soon after, I decided to create this project expressing the issues and concerns from the queer community about PDA.
Who were you looking for in the casting process?
When casting, I knew exactly what I was looking for. They had to be in the LGBTQ+ community and of color. I put a flyer out on Instagram and Twitter, only sharing that they had to be comfortable kissing and speaking on camera. 185 queer poc, single and partnered, submitted themselves. Out of these, I casted 16 people to help bring my project to life.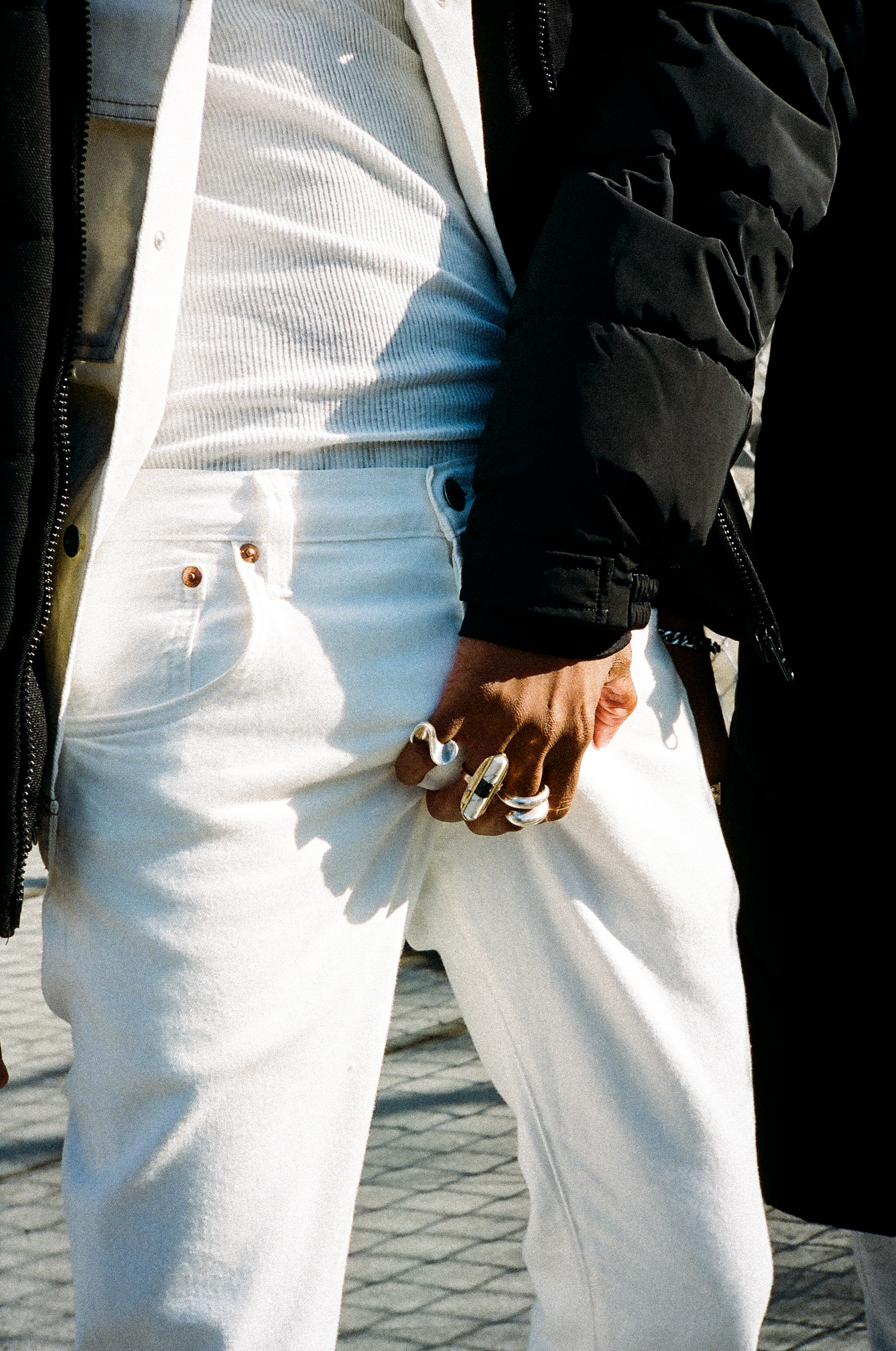 Are the subjects all romantically involved?
All of the people in the project are not real couples, but all seem romantically involved with one another through the lens and screen. Four of them were "real couples" and the rest were matched up.
Did you find a common thread when having the conversation about their experience with queer PDA?
When speaking to all of my subjects about their experiences they had several things in common. One being how uncomfortable they were when they noticed the staring. I also noticed the shakiness of my subject's voice when I asked them the question "When was the first time you kissed a boy or girl in public and how did it make you feel?" The shakiness in her voice came first, and then tears followed.
What is your own personal relationship with queer PDA?
With my bisexual experience, I haven't always been comfortable with showing PDA. I sometimes still look around when I decide to kiss any guy I might be talking to at the time. Which was even more of a reason for me to create this project to not only speak about an issue I'm personally having, but an issue my community members are having as well.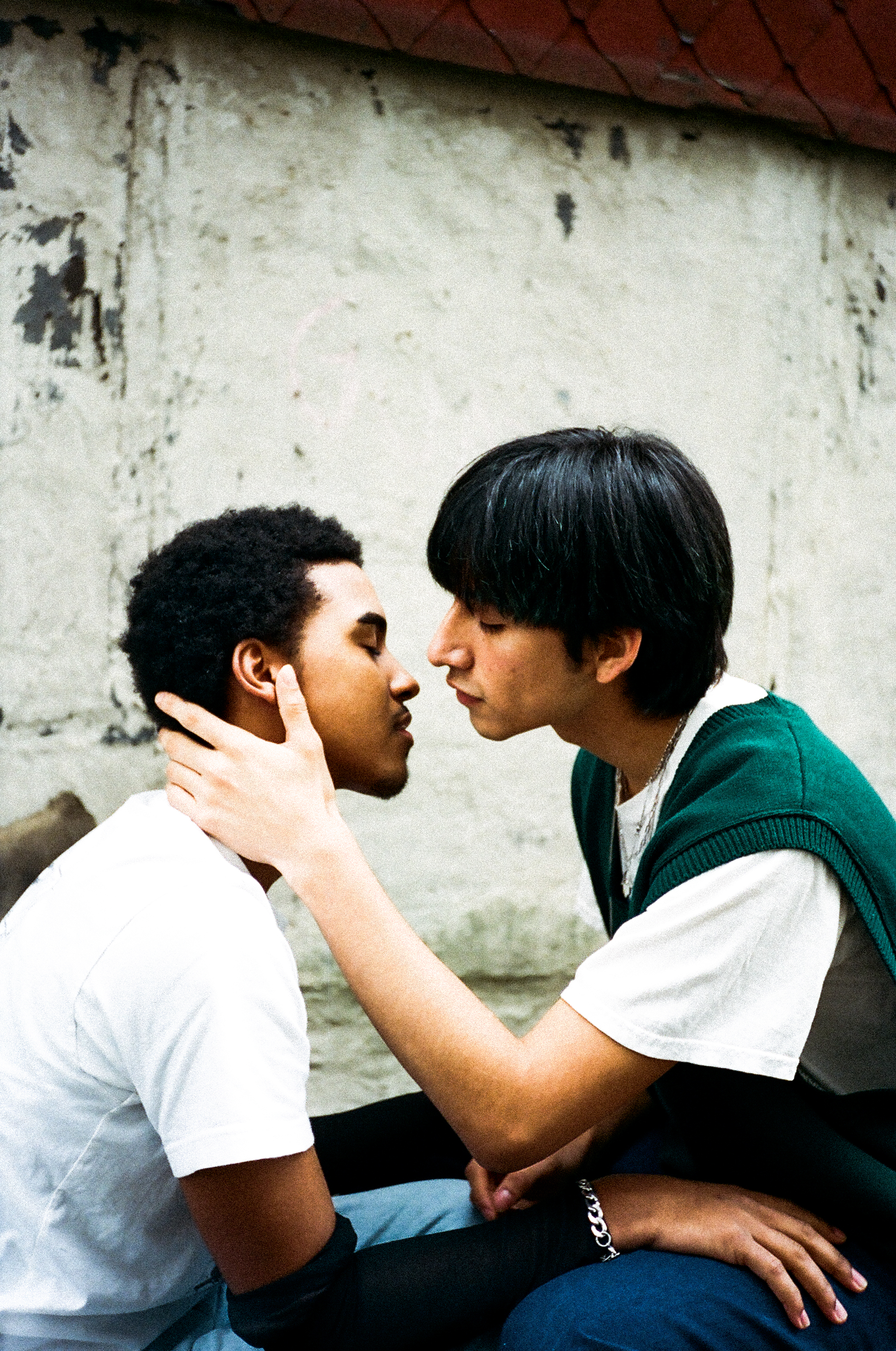 Your other work often explores queer nightlife. What are you most interested in shooting?
My favorite things to capture are nightlife, real people and real emotions. Growing up with seasonal depression and being diagnosed with Bipolar disorder, I have always had an eye for the "private" moments where people are exposing their true feelings. I start the scene off by playing instrumentals that you would reference from a scene in a movie that made cry. I ask the model to think of a moment in their life where they found themselves dealing with heartache. Capturing that vulnerable moment is beauty to me.
You're the photographer and videographer for the emerging queer party series Dick Appointment. How did that happen?
I started taking photos of nightlife in 2019, during a very low point of my life. I like to say the scene helped save my life. Building relationships through the club scene, people started noticing me by my VHS in one hand and my point and shoot around my neck. Later, people started asking me to shoot their parties because of my style of shooting. My friend Kenni Javon, the creator of Dick Appointment, asked me to be part of the team and to help create the culture.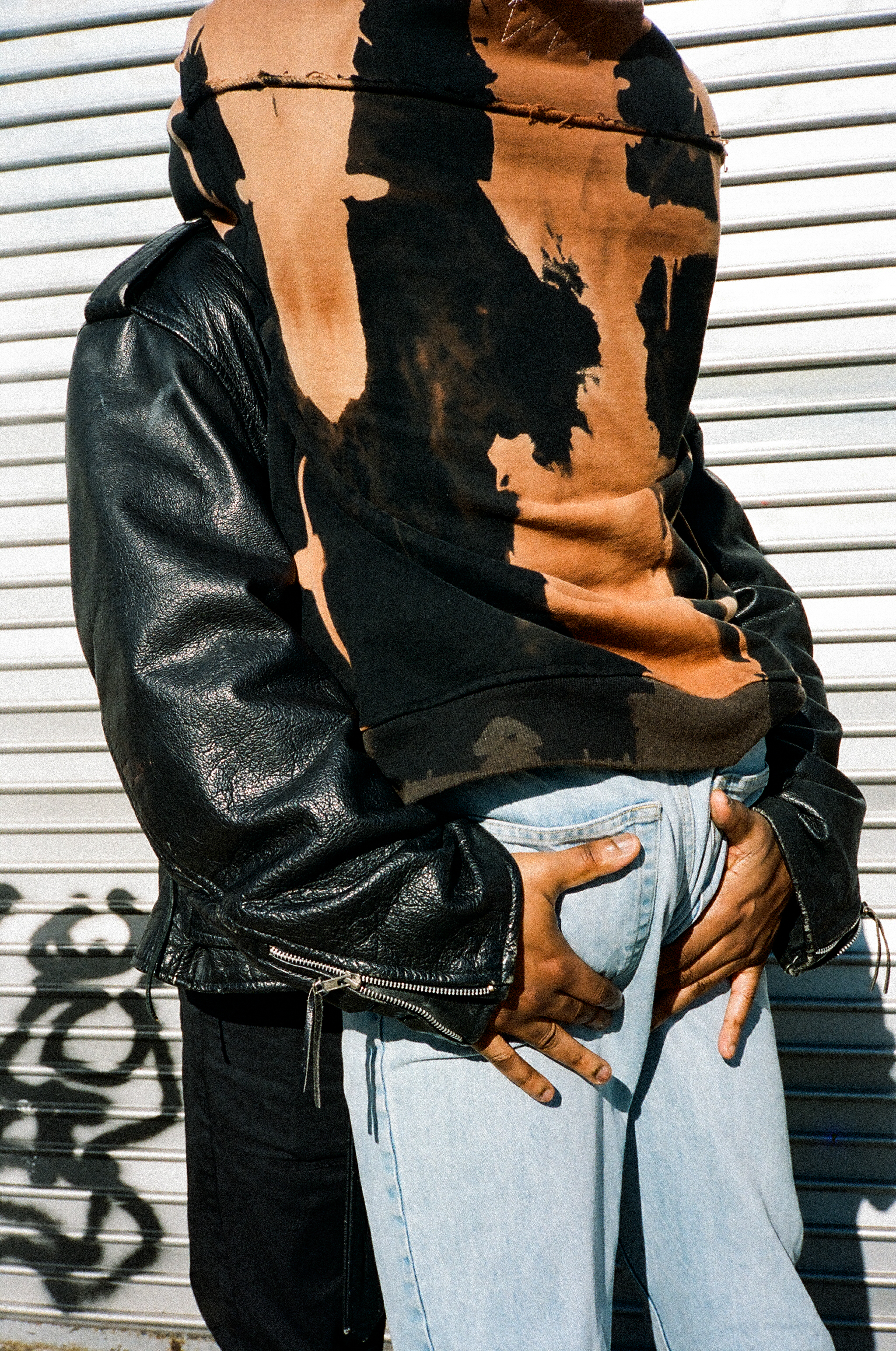 Why do you think it's important to have a regular photographer to capture these spaces?
I believe it's important to document these events because we're literally making culture. We are culture. People go out to have a good time and to be seen, especially in the city. And to be able to go back and look at those moments is something very special.
How are you spending Valentine's Day this year?
I actually will be spending Valentine's Day shopping last minute for this Papi Juice and Dick Appointment party later on that night. And going on a date.