All the best backstage beauty looks from Tia Adeola's first NYFW show
The 22-year-old designer started out making clothes in her dorm room — now she's dressing SZA, Lizzo and Kali Uchis.
|
25 February 2020, 5:17pm
Photos by Kadar Small.
This season, designer Teniola "Tia" Adeola presented her first-ever solo New York Fashion Week show, but the event was hardly her introduction to the scene. Since 2016, Adeola's sheer ruffled-wares have gained a following on social media, with celebrities like SZA and Lizzo wearing her brand Slashed by Tia before she even graduated from college. But this debut signalled a new evolution for the 22-year-old, marked by the changing of the brand's name to match her moniker Tia Adeola.
"When you are putting your real name on something it has to be top tier," Adeola told i-D from her sunny studio in downtown Manhattan a few days after the show.
It was clear from the first runway look, a blue ruched and ruffled floor-length dress, that the young designer was taking her Insta-famous brand to the next level. After graduating from Parsons last May, with a degree in culture and media, Adeola had more time than ever to dedicate to her AW20 collection, which she put together in a makeshift sewing room alongside a sample maker in her family's home in Lagos. "I just sat there morning to night, just working on each thing and making sure each thing was perfect," she explained. "I put my all into it because it represents me."
Adeola started her brand Slashed by Tia four years ago in her dorm room in New York City. One of her first pieces was a backless top, designed to flatter all body types, which she sold on Snapchat for $50. Then she began her foray into ruffles, with a short off-the-shoulder red dress with long frilled sleeves. The design was inspired by the Renaissance, with its luxurious fabrics and endless ruffles, a period she learned about in an art history course she took her senior year in high school. But the Nigerian-born designer was reimagining the lavish pieces of the past for a modern woman, specifically women of color, who she rarely saw in the paintings she studied as a teen growing up in London.
Adeola's sexy organza garments quickly gained her a massive Instagram following, with fans including Kali Uchis sliding into her DMs eager to get their hands on her clothing. "The reactions I was getting on social media just kept motivating me to come up with more interesting and innovative things and eventually turn it into a business," Adeola explained.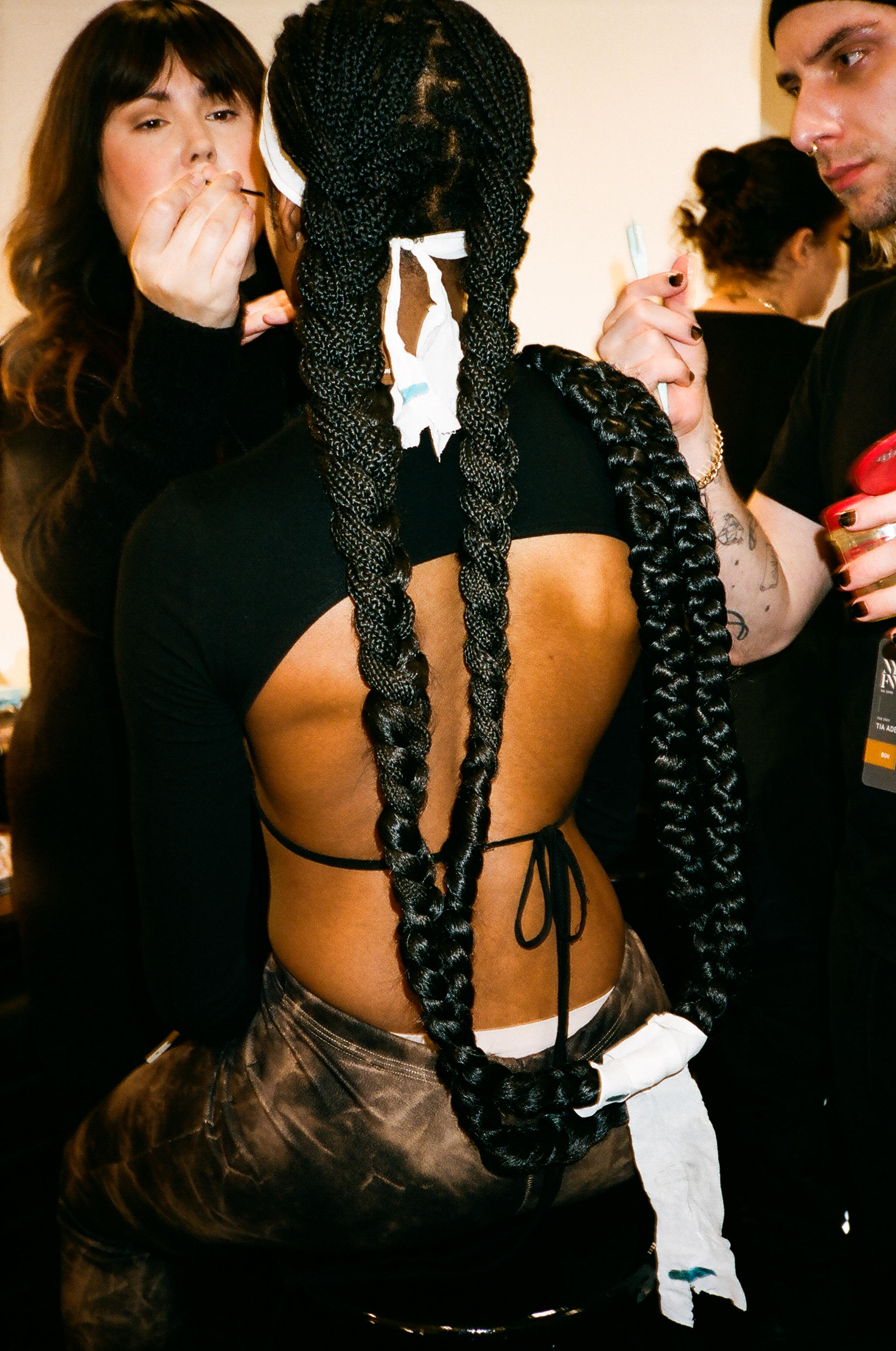 Each season, Adeola has refined her frilly feminine aesthetic, bringing her pastel masterpieces to life through campaign videos that show badass women of color confidently rocking her often see-through clothing. That same vision came alive at NYFW, as models with floor-length braids and painted-on brows, inspired by Nigerian artist Fela Kuti's Kalakuta queens, strutted down the runway. The diverse looks included everything from a sheer, ultra-sexy hand-embroidered dress to a modest head-to-toe black veiled set.
"One of my models wore a hijab. We made a tool veil with Swarovski crystals, because you can be an Islamic woman and fully covered up and still be into fashion," she said, adding that it was inspired by her dad's Muslim background.
While her latest collection showed a refined take on her aesthetic, it didn't compromise the asymmetric cuts and sheer fabrics that have been at the core of her brand.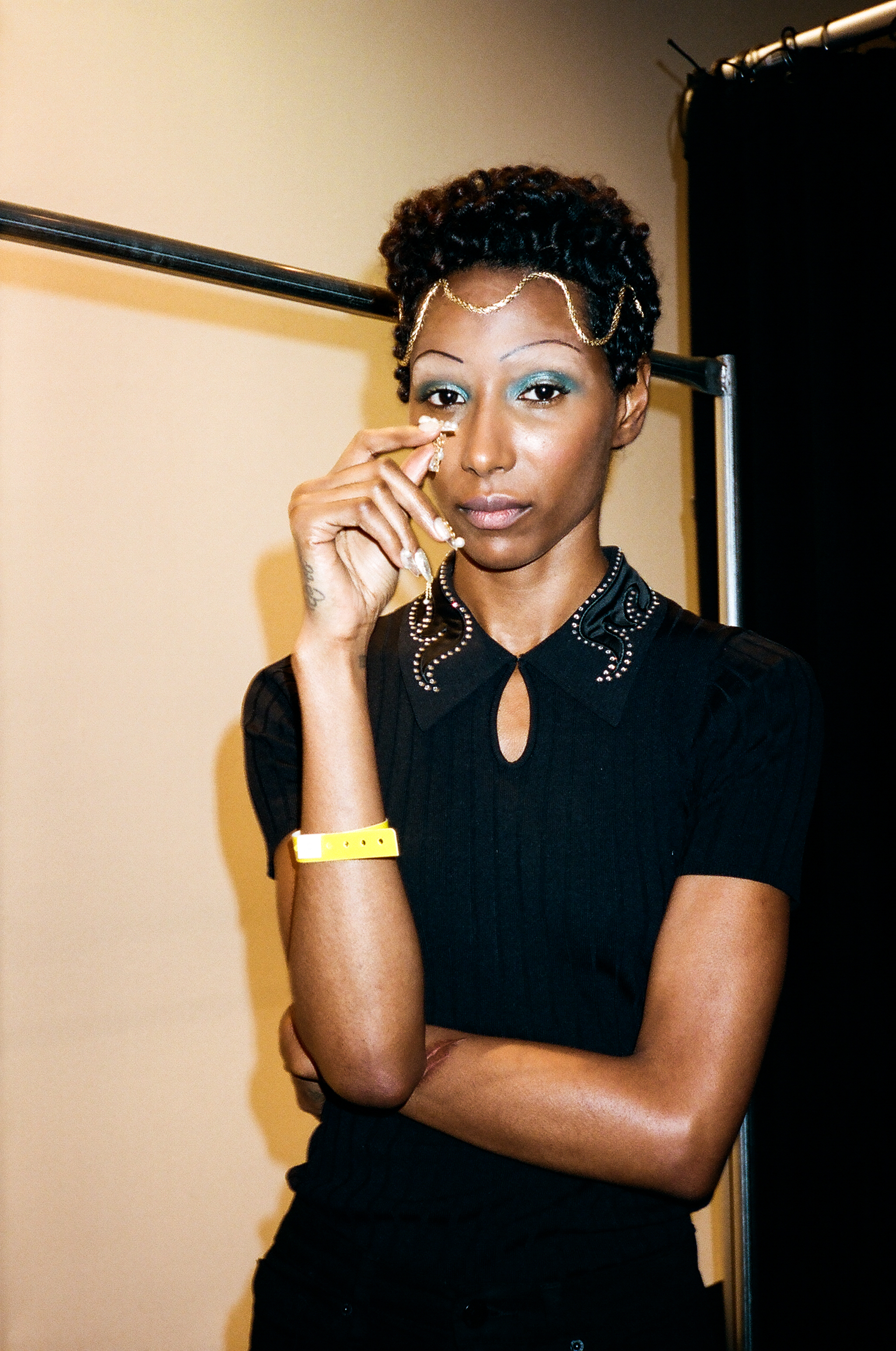 "I think it is an interesting challenge to take fabric that's regarded as tacky and make it into wearable art," says Adeola, whose designs incorporate tulle and organza. "I make these controversial and stupid, for lack of a better word, stereotypes of what women should be wearing and making it such so that no one can say anything about it because it looks hot."
While the see-through fabrics and revealing cuts certainly make for hot looks, it's the confidence that can come from wearing Adeola's clothing that truly makes it sexy. From those first pieces made in her dorm room to the ornate beaded dress that closed her latest show, Adeola has continually designed her clothing with empowering women in mind.
"[The most rewarding thing for me is] women being able to relate not just to the concept, but when they see the clothes, and think 'I can wear those.'"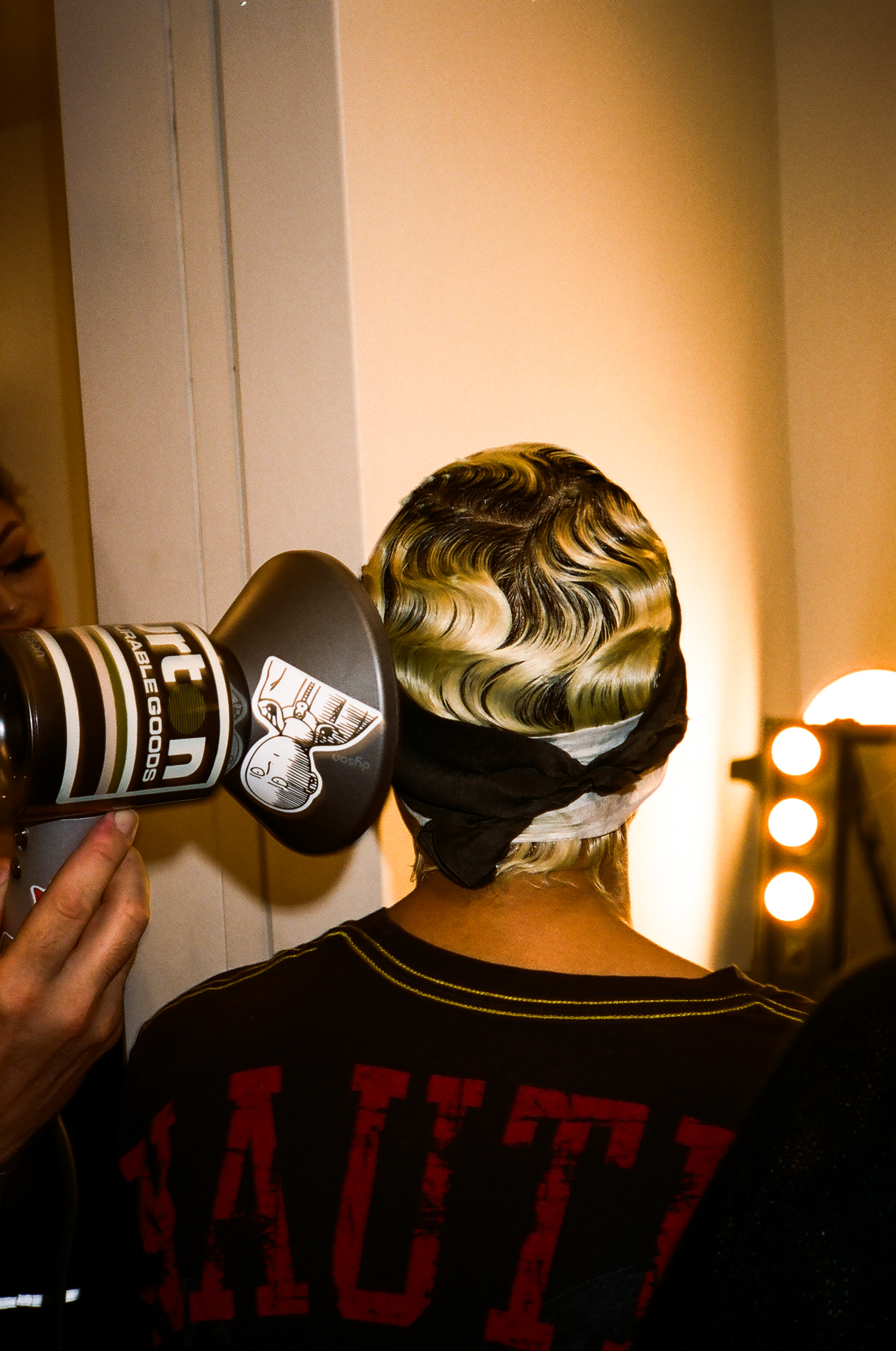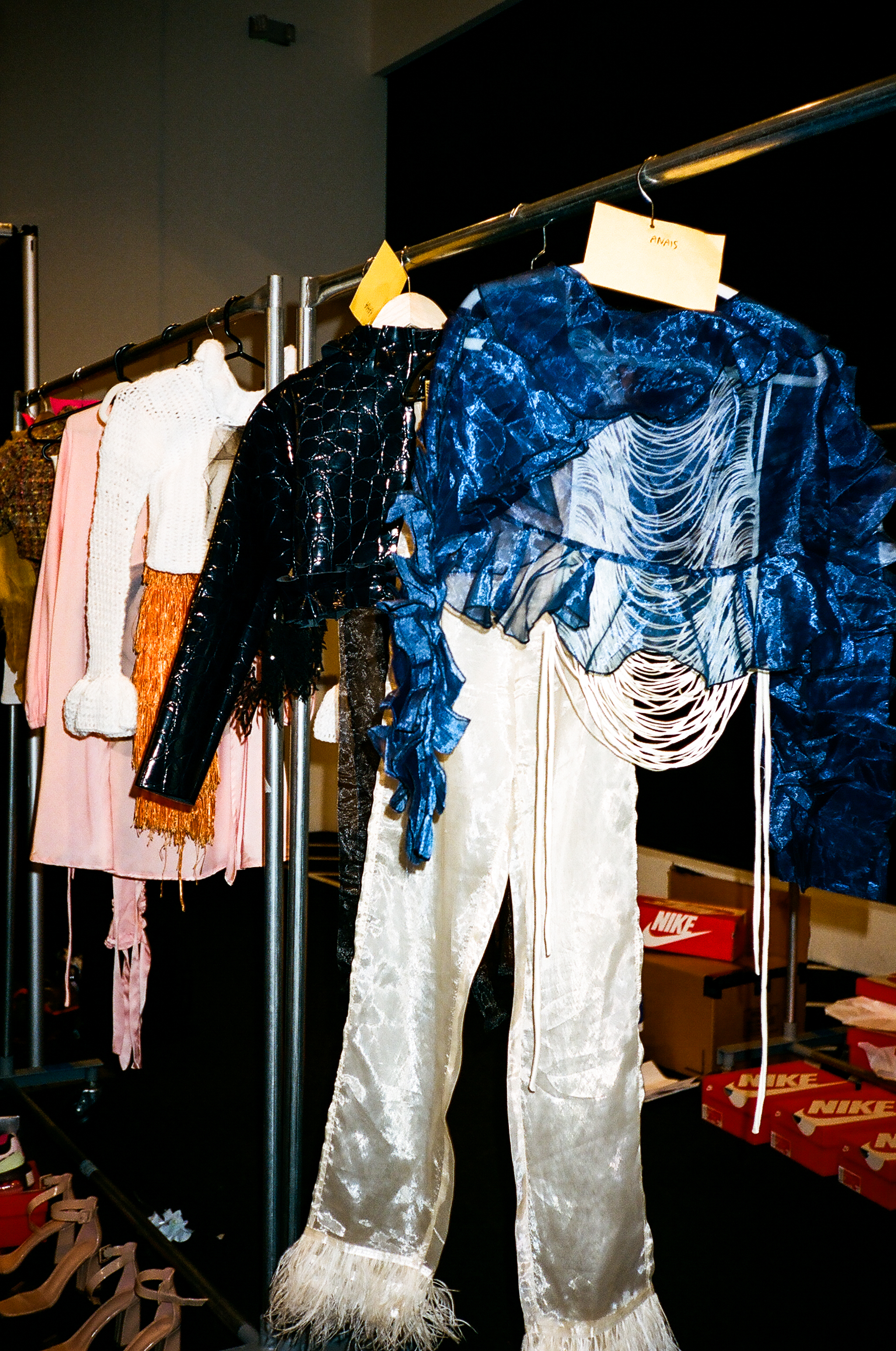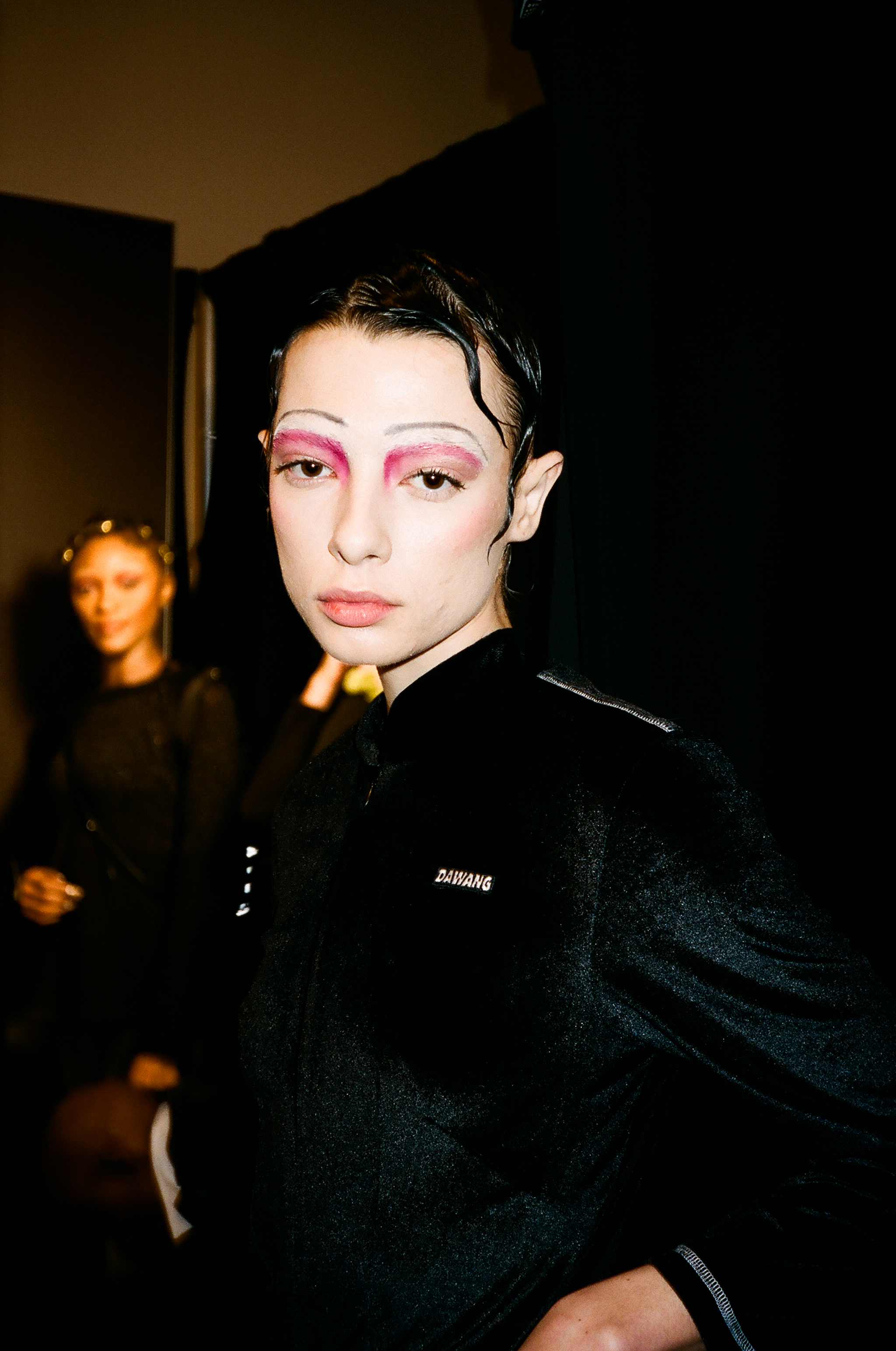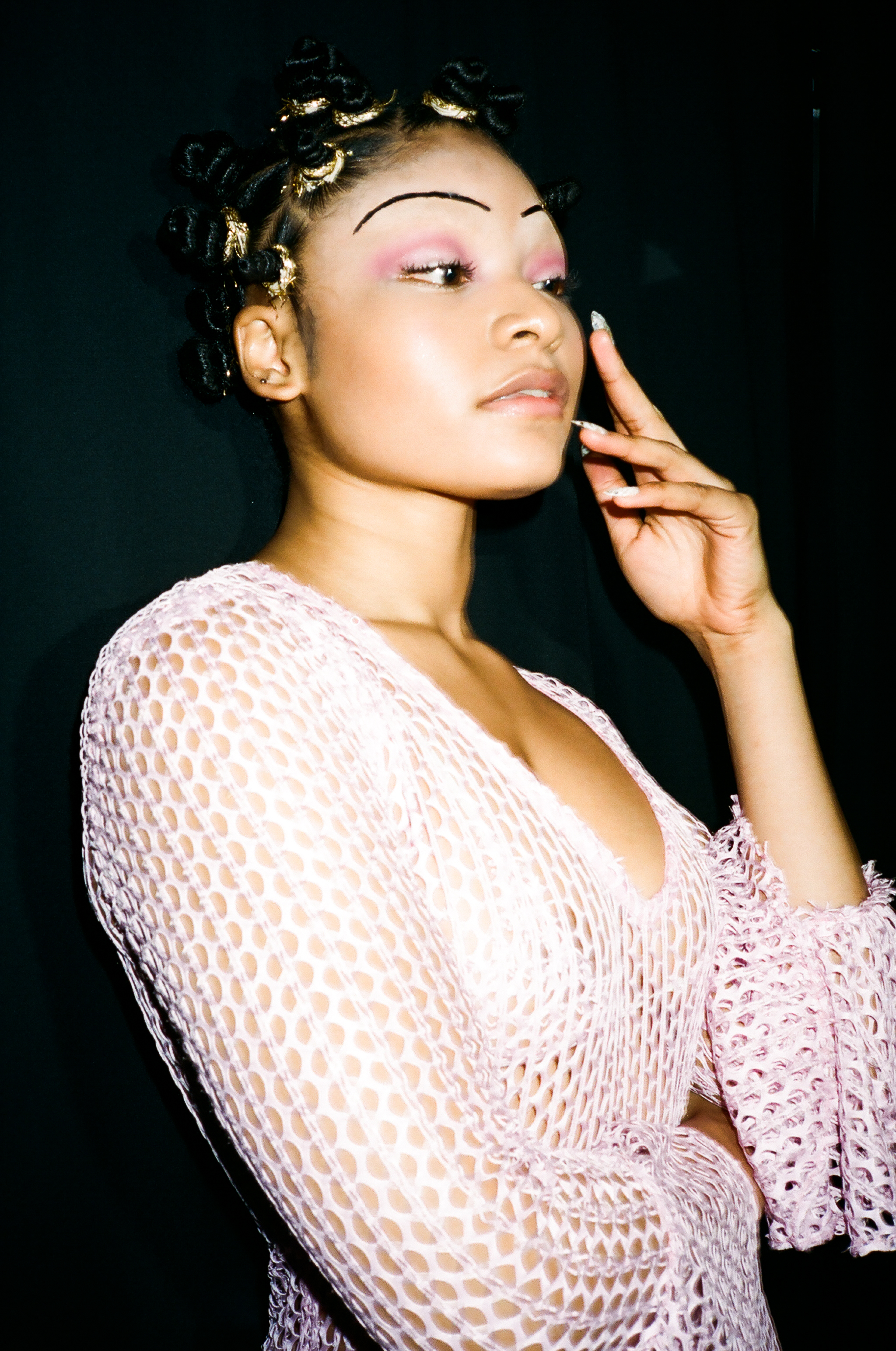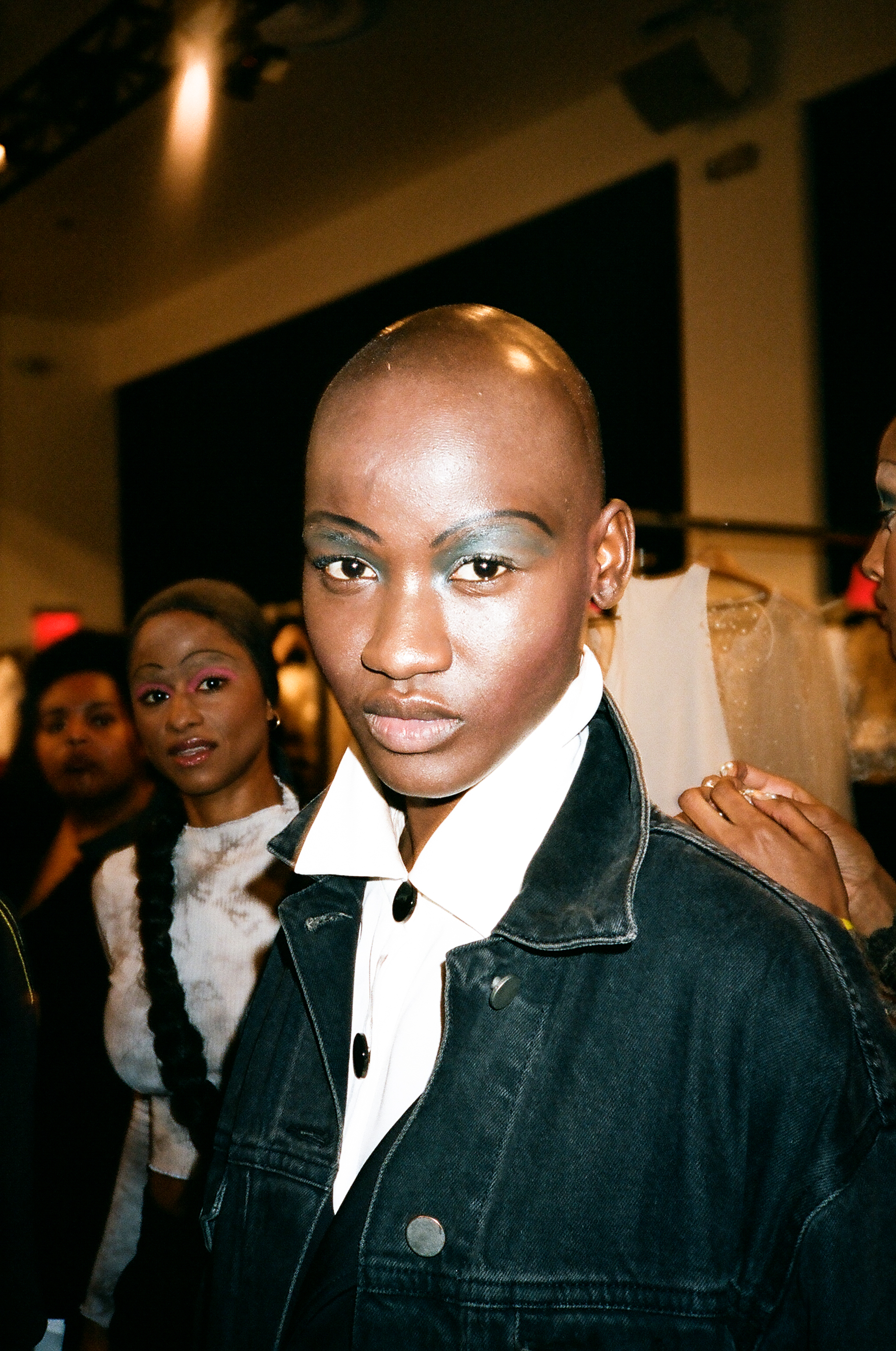 Tagged: