Seoul Fashion Week has been cancelled
It's the latest global fashion event affected by Coronavirus.
|
25 February 2020, 11:51am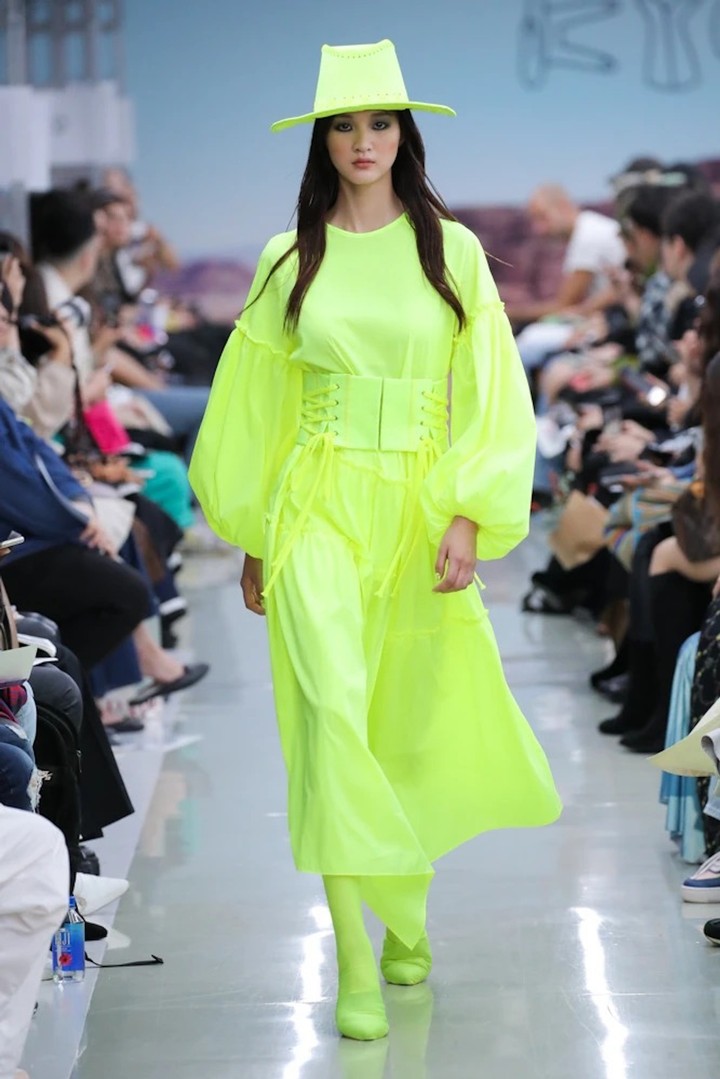 Kye at Seoul Fashion Week SS20
In sad, vaguely dystopian news today, Seoul Fashion Week's AW20 presentations will no longer be going ahead, following a rising number of Coronavirus cases in South Korea. Currently, South Korea has over 977 cases of the virus, the largest number after China. 10 people have died.
The main Seoul shows were set to showcase 36 designers, running from March 17 to 21, but after a series of cancellations from both international and domestic designers surrounding the event, the official news followed.
"We have internally decided to cancel the 2020 fall-winter Seoul Fashion Week," said one Seoul Metropolitan Government official, as reported in The Korea Herald, adding that the SS2021 Seoul Fashion Week would still be held in October as planned. "We will seek ways to support and help designers in Korea by hosting other international design fairs instead."
Just yesterday K-pop giants BTS announced to their fans via email they would perform the live shows they had scheduled without an audience, to avoid the the spread of the virus. "Recently, the broadcasting stations have decided to record the music shows without any audience to prevent the spread of [Coronavirus]", the announcement said. This follows news that the Korean Music Awards have also been cancelled.
This isn't the first time the Coronavirus has put a spanner in the works for the fashion industry either. During London Fashion Week, ASAI was forced to cancel his show, due to the closure of A Sai Ta's factory in Shanghai. An outbreak in Italy saw Armani close off the public from its AW20 show at Milan Fashion Week over the weekend, and Shanghai Fashion Week, scheduled to run between 2 March and 1 April, has been indefinitely postponed.
Tagged: