Photography Team Peter Stigter
Ninamounah completed full metamorphosis at Amsterdam Fashion Week
Models on stilts, spectacular silhouettes and punkish materials: the up-and-coming designer showed she's reached maturity on multiple levels.
Photography Team Peter Stigter
A model on stilts parades across an industrial, concrete building. He's wearing a white blouse with draped sleeves and a suit with possibly one with the longest legs ever made out of pure virgin wool. His silhouette is slick and elegant and somewhat insect-like: like a dapper locust. More models follow, each wearing spectacular looks: from beautifully tailored leather coats with strong shoulders and a boned exoskeleton, to layered suits and sleeveless puffers, closely resembling a protective shell still in the process of growing.
The looks are part of the fifth collection of Ninamounah, a young Amsterdam-based designer who has -- since graduating from the Rietveld Academie -- been making waves with her stunning organic designs, which delve into the intersection of biology and fashion. It is the second instalment of a vast collection exploring metamorphosis, the morphological mutation that occurs in some parts of the animal kingdom, like for example caterpillars transforming into butterflies. In her last show, which took place during the September edition of Amsterdam Fashion Week, the initial stage of metamorphosis was at the heart of the collection: looks included the naturally-shed skins of several snake breeds, knits that resembled reptilian hides, eyelashes made from dragonfly-wings -- all topped off with two-headed heals, embodying the rapid process of mitosis. The giant living snails the models were carrying in their hands is not an image easily erased from our memories.
For this second act, the collection reached new maturity. Not only had the garments shed the soft and fragile layers from the previous collection to reveal more luxurious materials, it also showed an interesting reinterpretation of the label's key pieces: the garments were natural extensions of their archival counterparts. Rather than attempt to drastically reinvent itself every season, Ninamounah chooses to grow slowly with time.
Since its conception, the label is committed to having a positive impact on its production chain. Deadstock garments are heavily reworked into sensual and subversive shapes, like, for example, old biking gear that are given new life. By recycling, Ninamounah synthesises traces of a forlorn past with future realities while pushing fashion into a sustainable practice.
For this collection the label worked closely together with Stef van Looveren, a multidisciplinary genderfluid artist from Antwerp, who recently appeared on our radar with his Dick and Pussy handbags. For the collaboration, Stef designed a specially made range of clutches, which were all modelled on genitalia and moulded on a diverse range of body types in order to be as inclusive as possible. The bags support Stef's vision that 'sex' should be seen as an interchangeable, wearable accessory, something that the wearer can play around with -- celebrating the distinction between 'sex' and 'gender'.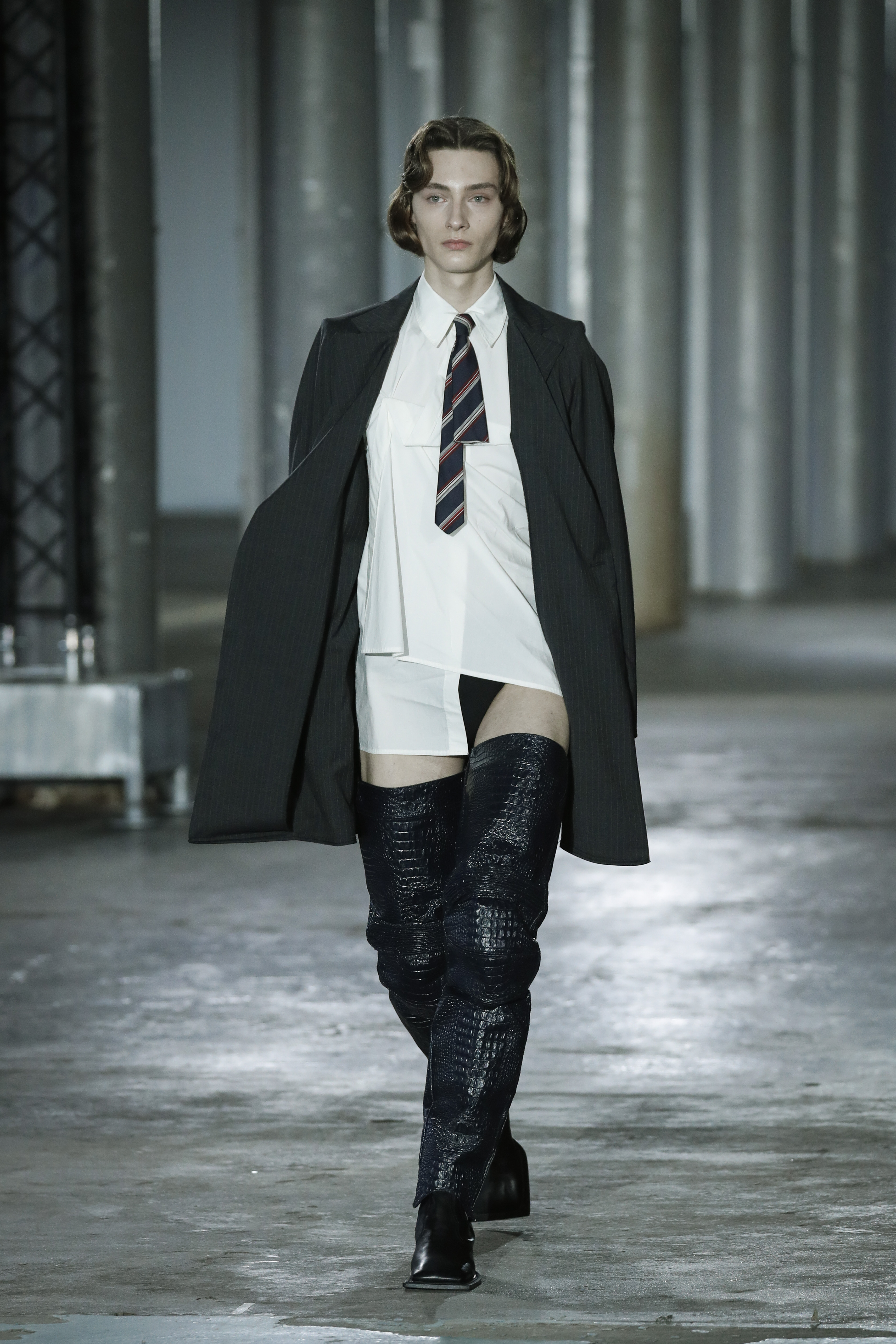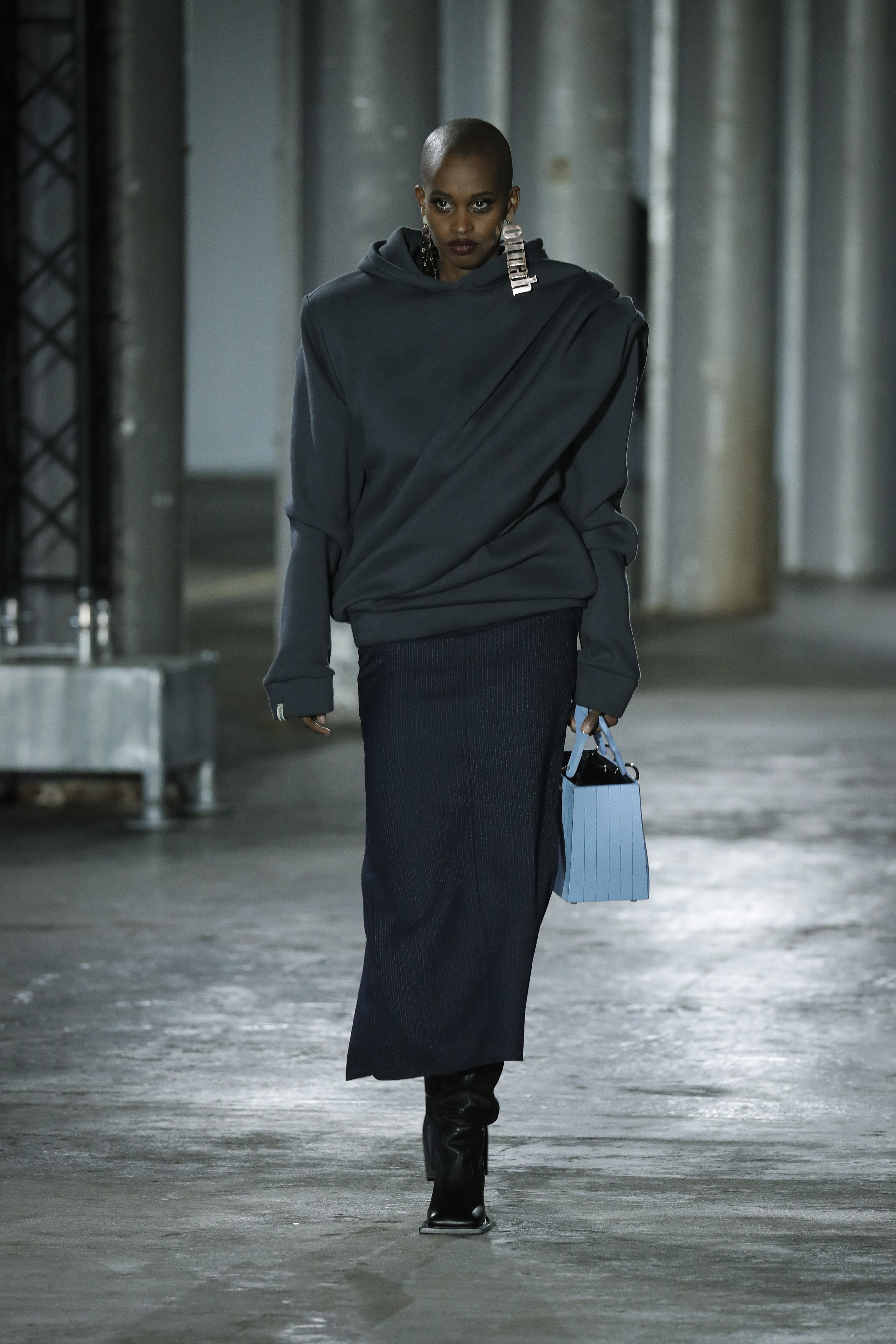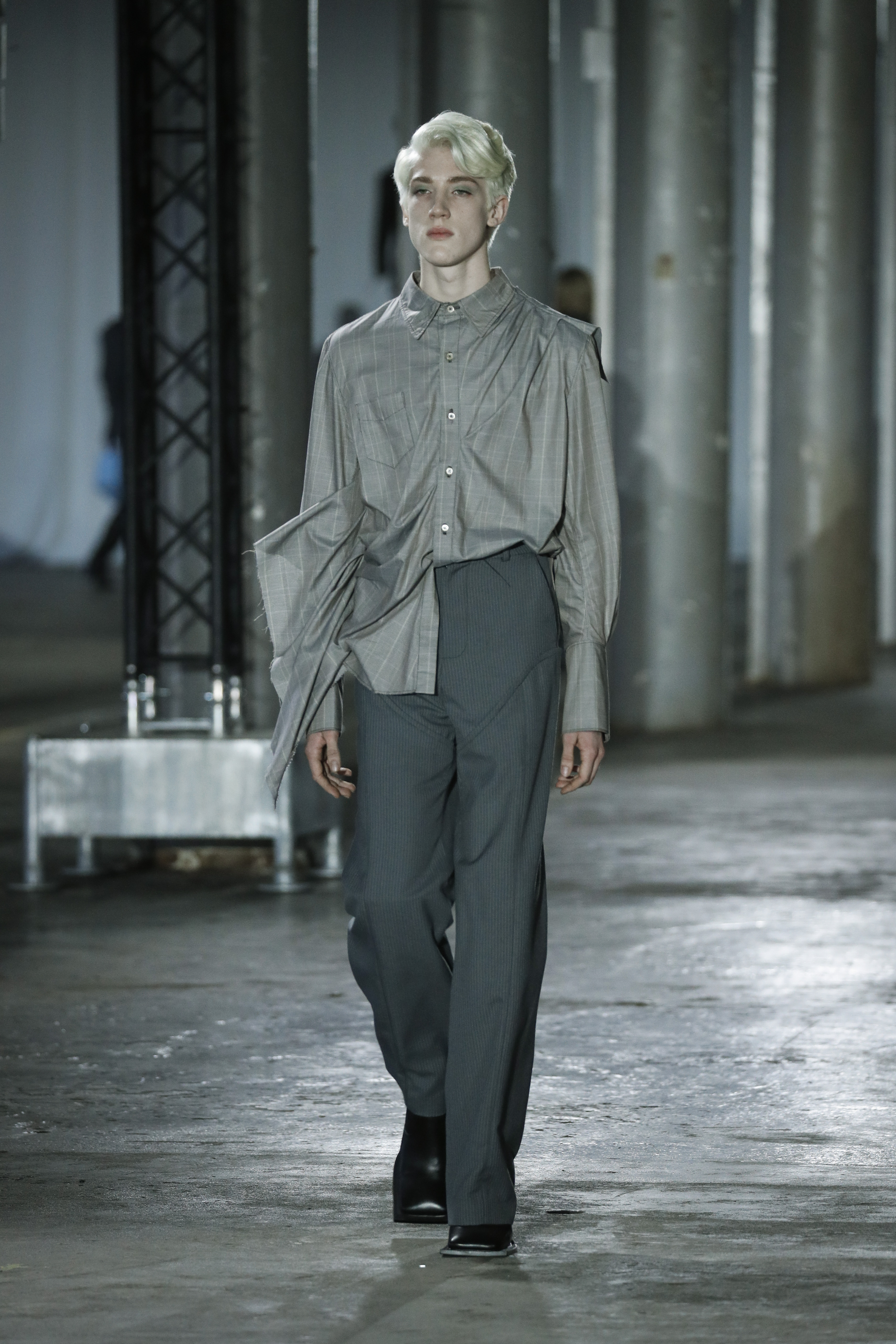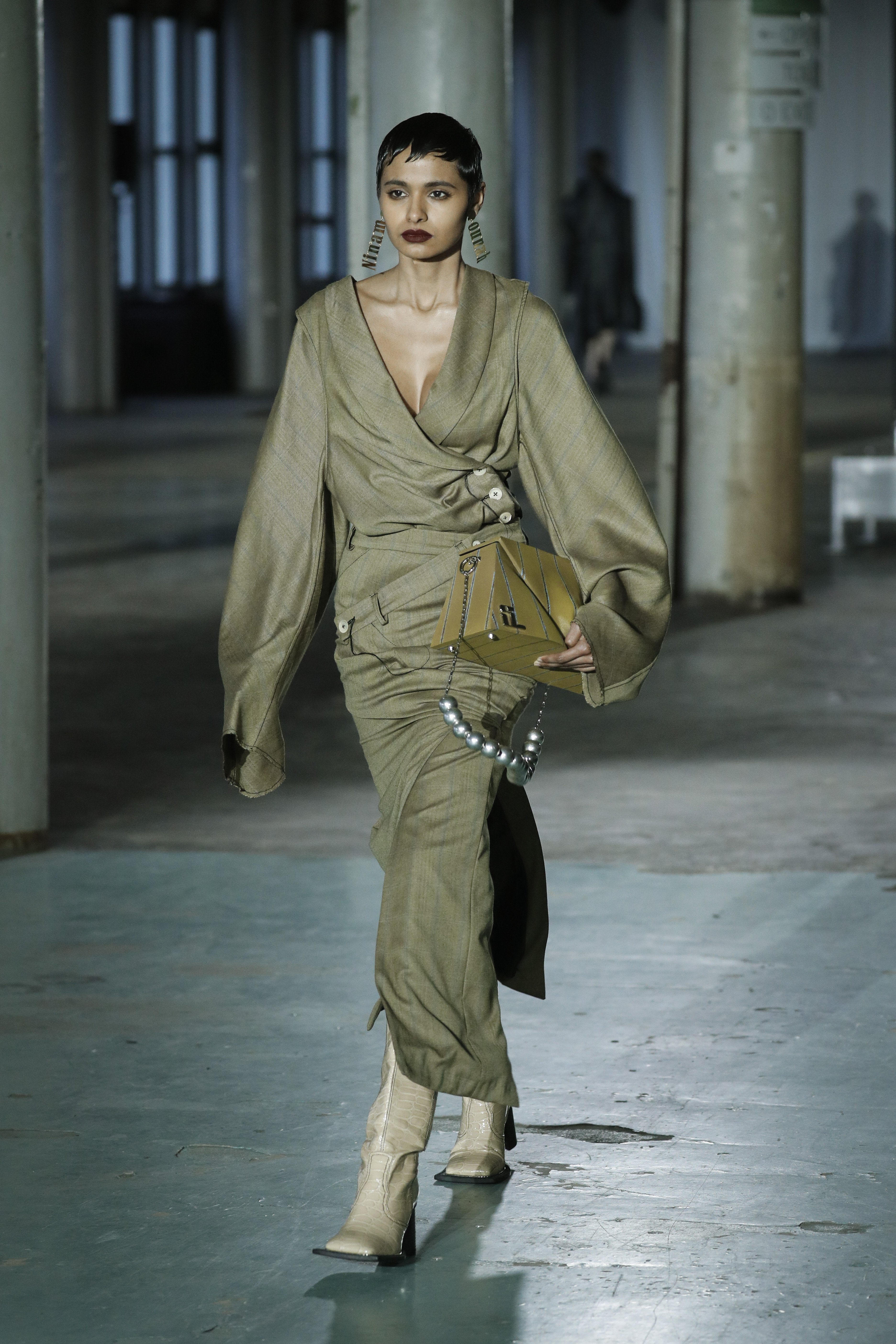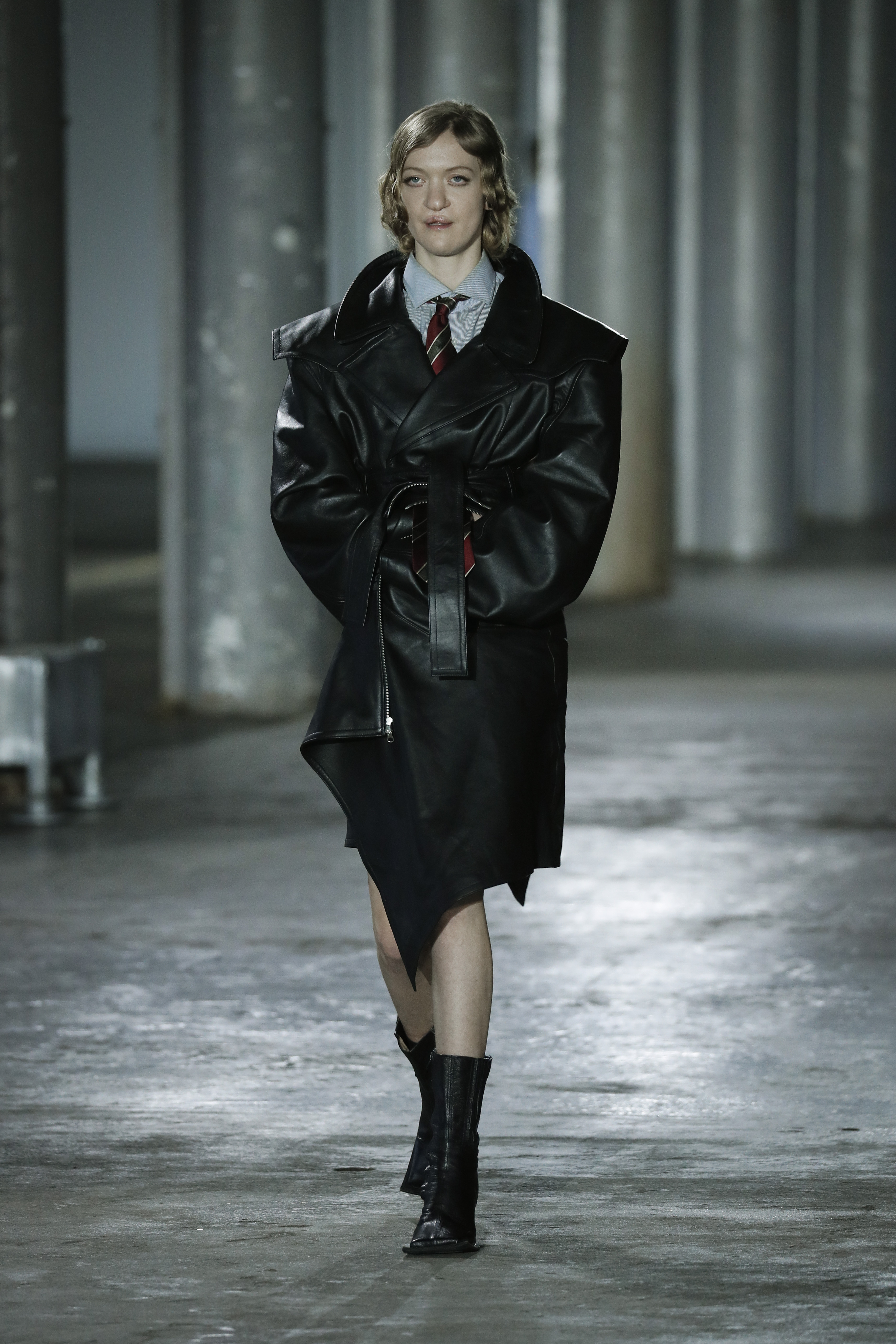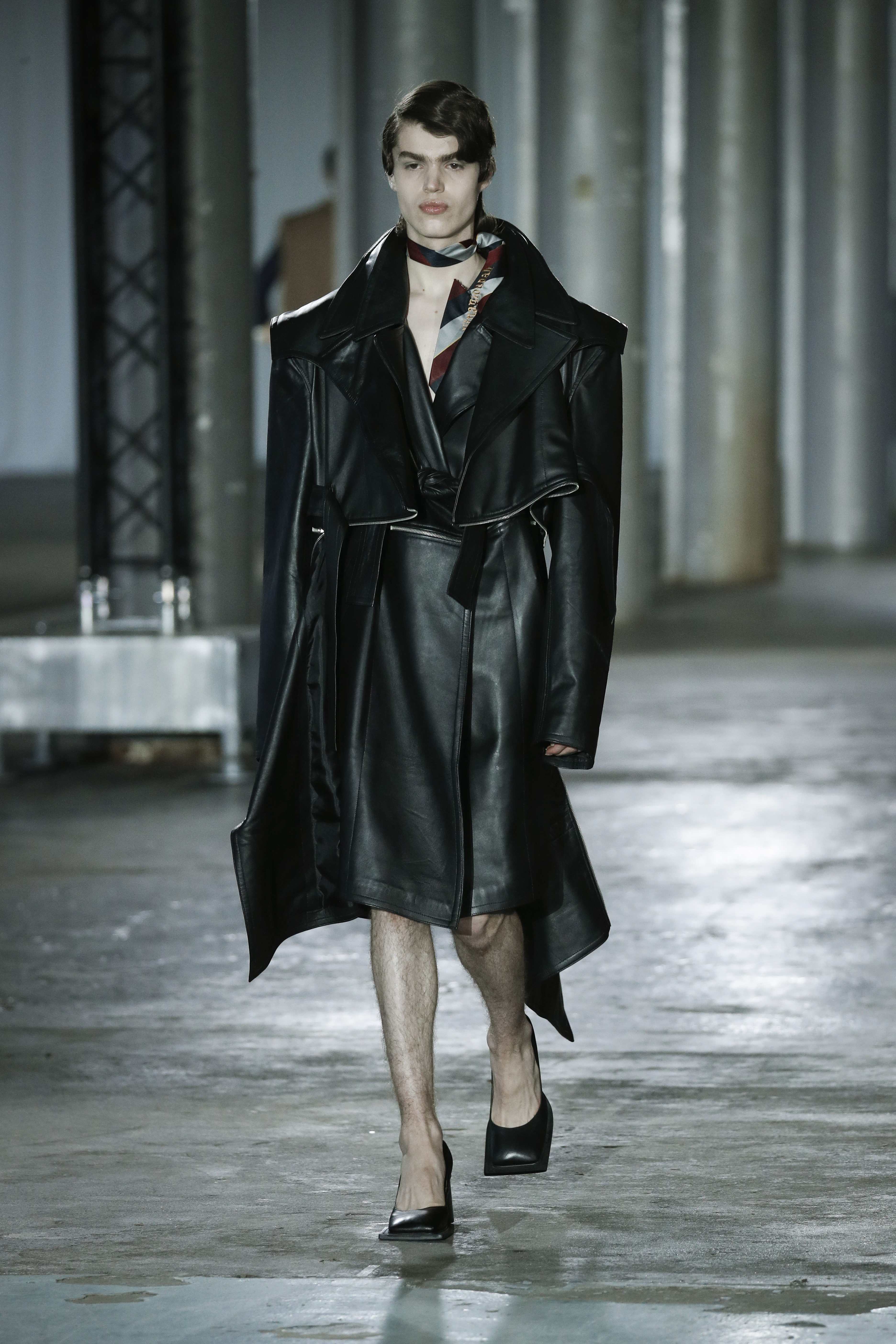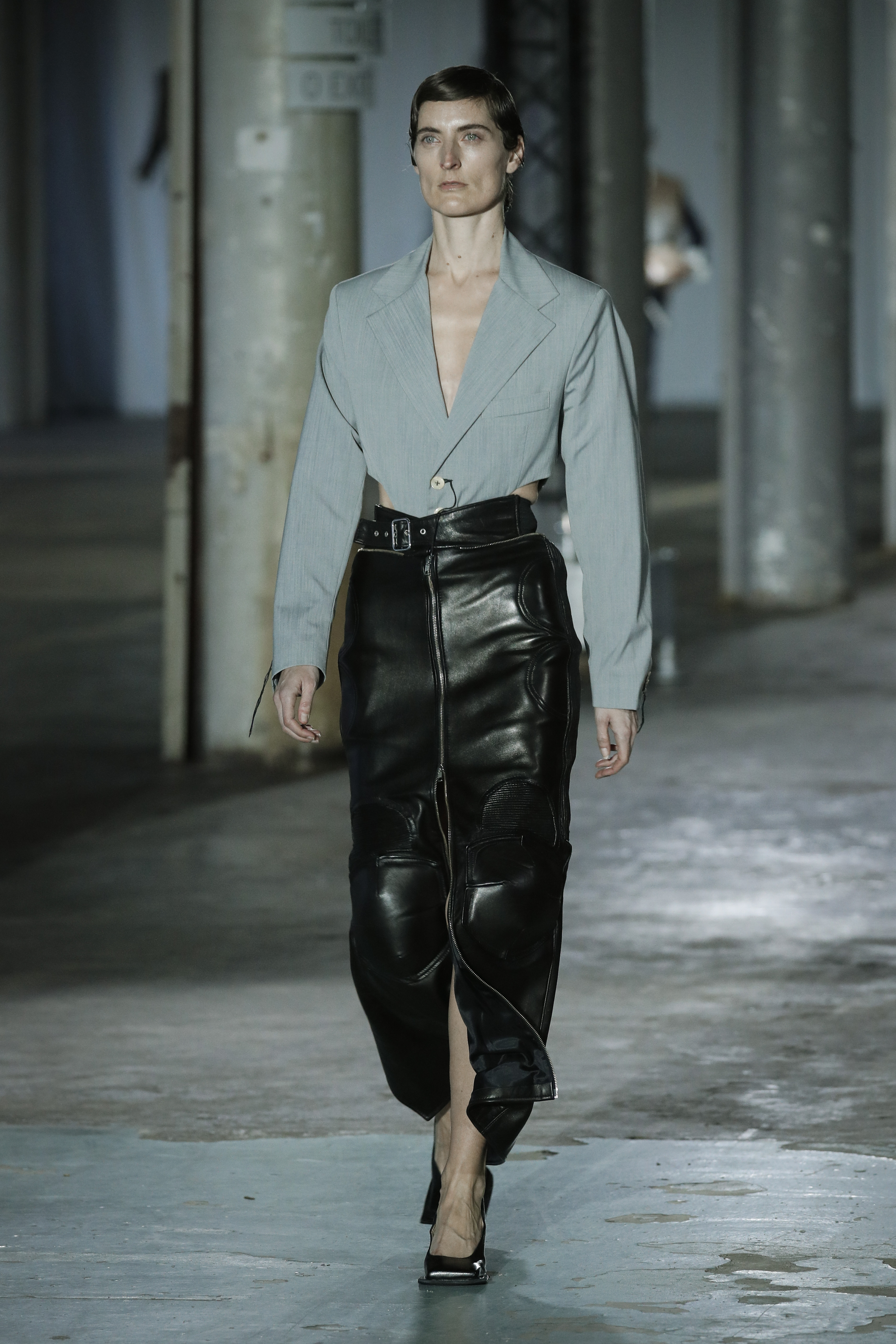 Credits

---
Photography Team Peter Stigter