Photography Ittestu Matsuoka
Doublet is the Japanese brand on the cusp of breaking the big time
Following the LVMH Prize-winning brand Paris debut, we spoke to Masayuki Ino to hear how Doublet's taking things global.
Photography Ittestu Matsuoka
In the weeks leading up to Doublet's presentation at Paris men's fashion week this season, Masayuki Ino barely left his Tokyo studio, never mind slept. On Christmas Eve (a day generally reserved for couples in Japanese tradition) he didn't get home until 23:45, much to the displeasure of Yoko, his jewellery designer wife. Still, he remembered to bring flowers.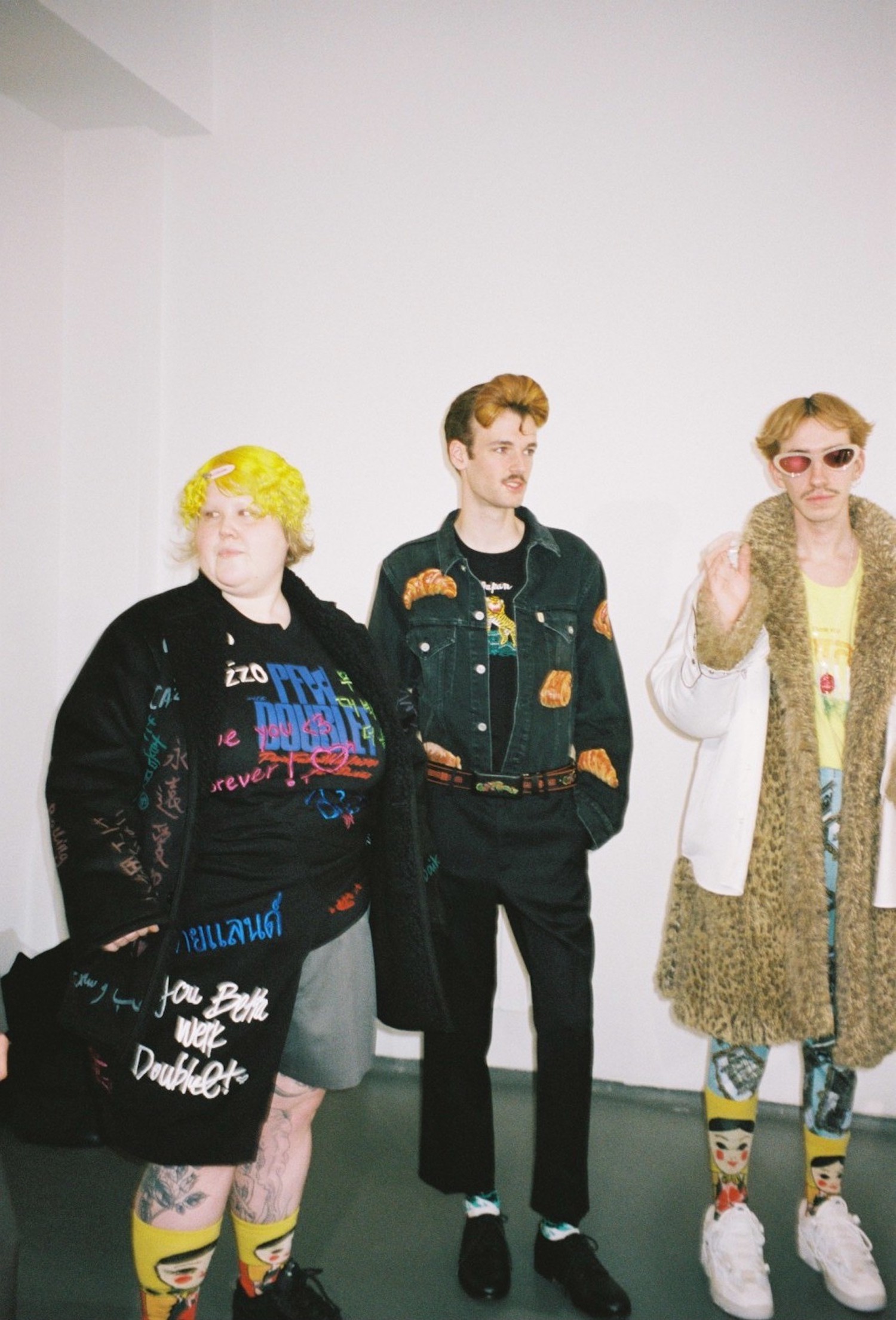 Operating out of a small office in the Japanese capital's quiet Setagaya district, Doublet is one of the buzziest brands on the Tokyo scene, not least because their Paris presentation was the first fashion week event since their 2017 show at Tokyo Fashion Week, not to mention over a year since Ino won the 2018 LVMH prize, becoming the first Japanese (and the first Asian) designer to do so.
Still, the prize money has not provided a straightforward meal ticket to global success. "Doublet is popular in Japan," says Ino, "but overseas, a lot of people [still] don't know much about it. Of course [people who work in the fashion industry] might know us, but in terms of international customers who will actually buy our clothes… not so much."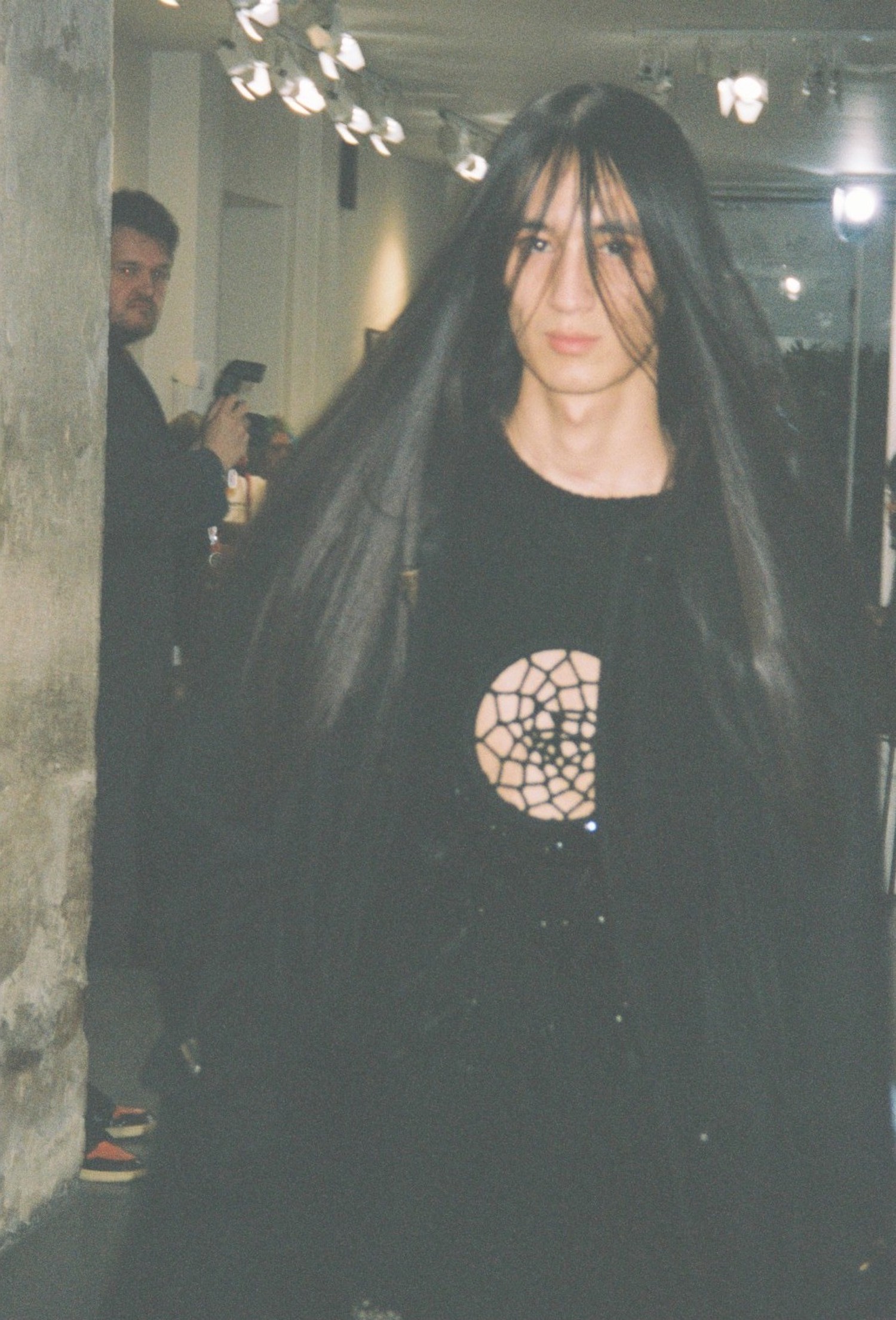 Transmitting that popularity elsewhere is Ino's plan, but it's a process he's keen to take slowly. "I don't want Doublet to be in a lot of shops yet, because if people don't know about it and don't buy it, it'll just end up on sale, and I don't want my current customers to see that happening." Instead, Doublet has aimed to spread their message by hosting pop-ups in a small selection of department stores in recent seasons, namely Dover Street Market and Barneys (where he built a fake festival noodle stand from which to flog clothes). There, he can meet customers in person, tell Doublet's story to them, and also hear their feedback. "What with SNS [social media] being everywhere, it's important to me to meet people in person too."
And so, onto Paris. With art direction from long-time collaborator PZtoday, the show was based on the concept of a Japanese 'Family Restaurant' (a low-price eatery where everyone is welcome; think Frankie & Benny's but with brighter lighting), Doublet's AW20 show was a call for unity in a fractured world. The models -- a street cast bunch of misfits of all sizes and races, many of whom were LGBT activists plucked from the queer scene in Paris -- carried trays of plastic food down the runway before sitting down at the tables to chat while "We Are The World" played. It was weird, of course -- hair was styled to look like ramen, and intarsia knit sweaters and balaclavas were pulled over some of the model's faces -- but it was good weird. Would he have changed anything about it? "No," he said confidently after the show. "I did my best."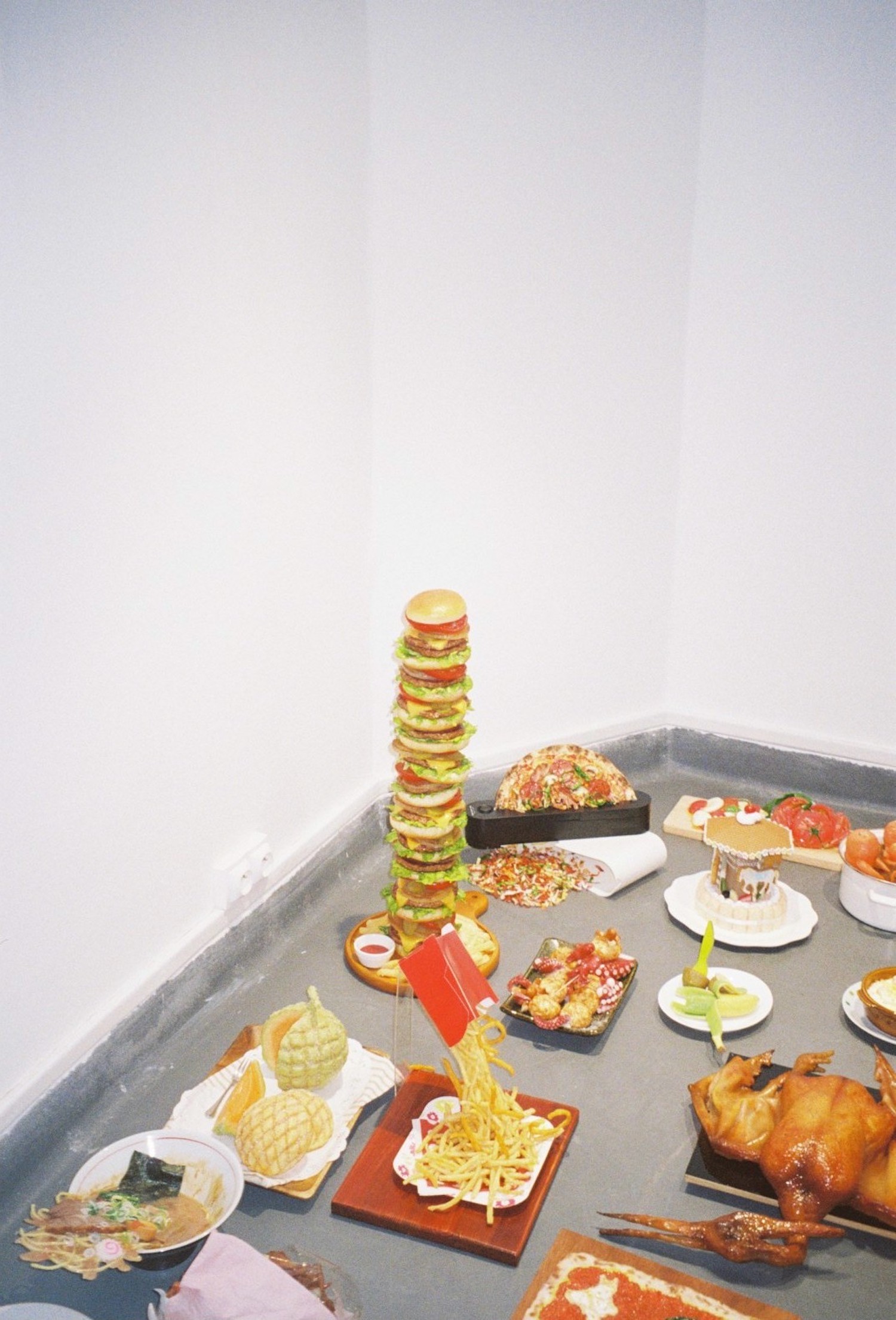 Ino started Doublet back in 2011, after a stint spent honing his craft working at Maison Mihara Yasuhiro on shoes and accessories. After meeting Takashi Murakami (not the famous artist, but a fellow employee at Mihara Yasuhiro), the two began designing together under the Doublet label, and branched out from there, working with the stylist Demi Demu to create a real identity that provided a point of difference in Tokyo's relatively normcore design scene. The brand has since gained momentum in Tokyo, and one of the reasons for bringing the brand to the Paris shows is to widen their remit: "Doublet is popular in Japan but not yet overseas. Also, our sales are not that good overseas," he says. "Fashion people know about us, but other customers don't really yet." Despite that, the brand is certainly not short of high-profile fans -- this month, Kim Kardashian posted a picture on Instagram of her wearing a pair of black Doublet track pants -- so any lull in the overseas market could well be expected to lift, off the back of that endorsement alone.
Besides, Doublet is an easy brand to love, for it trades in novelty. The problem with novelty, of course, is that it wears out, which would be a problem, except that Ino has an apparently bottomless well of inspiration. "Most of my ideas come from childhood memories or Japanese TV comedy. It was the golden age of it when I was young," explains Ino, noting Takeshi's Castle, one such export that gained relative infamy in the west for its gameshow-style insanity by which the hilarity of Japanese television is now benchmarked.
Indeed, Ino makes his most notable creations by taking everyday mundanity and transforming it into something bafflingly stylish. Zap! A panda finger-puppet pops 3D-style out of the centre of a scarlet sweater, and a troll doll's face appears on a purple jumper, sprouting real purple hair. Zap! A Good Morning towel from Singapore, the kind of thing seen draped around the sweaty necks of rickshaw pullers back in the 1990s, is refashioned into a cashmere scarf. Zap! The traditional 'raimon' pattern you might find on a ramen bowl is emblazoned down a t-shirt's sleeves. The instantly iconic dreamcatcher sweater -- a knitted pullover with a cut-out style dreamcatcher web woven into its centre -- was inspired by Ino's wife Yoko buying him one after he kept suffering from nightmares while he was designing the latest collection. The dreamcatcher worked, so he put it into a piece of clothing. Everything Doublet does is gender neutral too, though this feels neither contrived nor intentional; it simply just is, and in Ino's mind is indicative of the way fashion is going.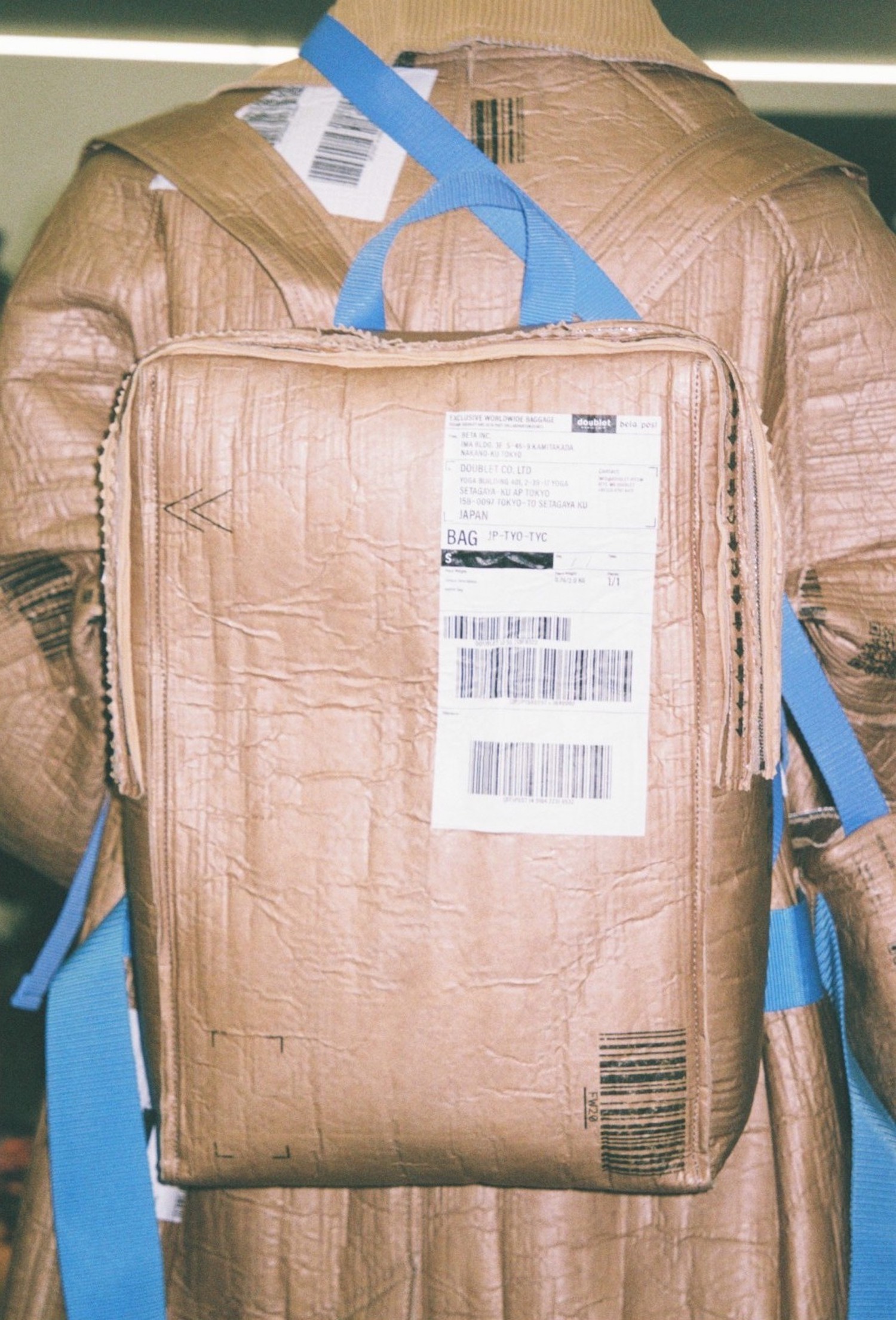 "I'd say that my favourite one is the last look," says Ino. "It was a coat made from a cardboard-looking material, with cardboard-style bags too." Doublet invented the material in collaboration with Japanese brand beta post. "Now you can buy anything everywhere, and cardboard travels to so many places. I believe it also resonates with our theme for the collection: 'We are the World'."
Yu Masui, the Japanese fashion journalist and one of Doublet's biggest customers, said after the Paris show: "Ino and I come from the same generation and we watched the same TV shows, so I understand what he's thinking." But what about people who haven't grown up in Japan watching those things, will they still get those reference points? Masui seems to think so: "People get the idea, it's really easy to understand… it just needs a little explanation."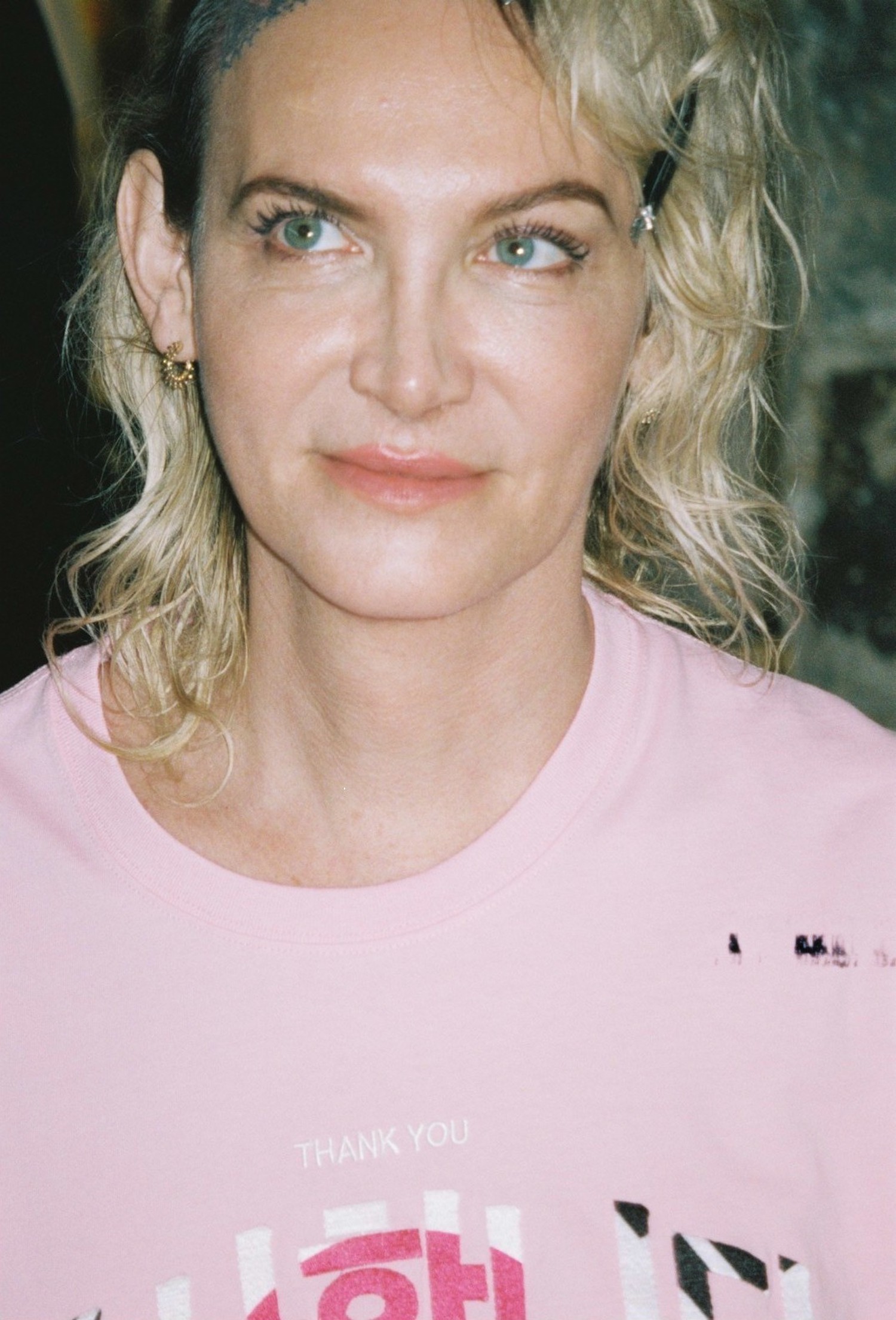 How that explanation is conveyed is something Doublet will no doubt work on in the coming months. For now, though, it's back to Tokyo to watch some more comedy and make some more clothes. "I don't look too far into the future," smiles Ino. "I just want to focus on what I can do now, one step at a time." And he hopes that he'll be home a little earlier next Christmas Eve, too.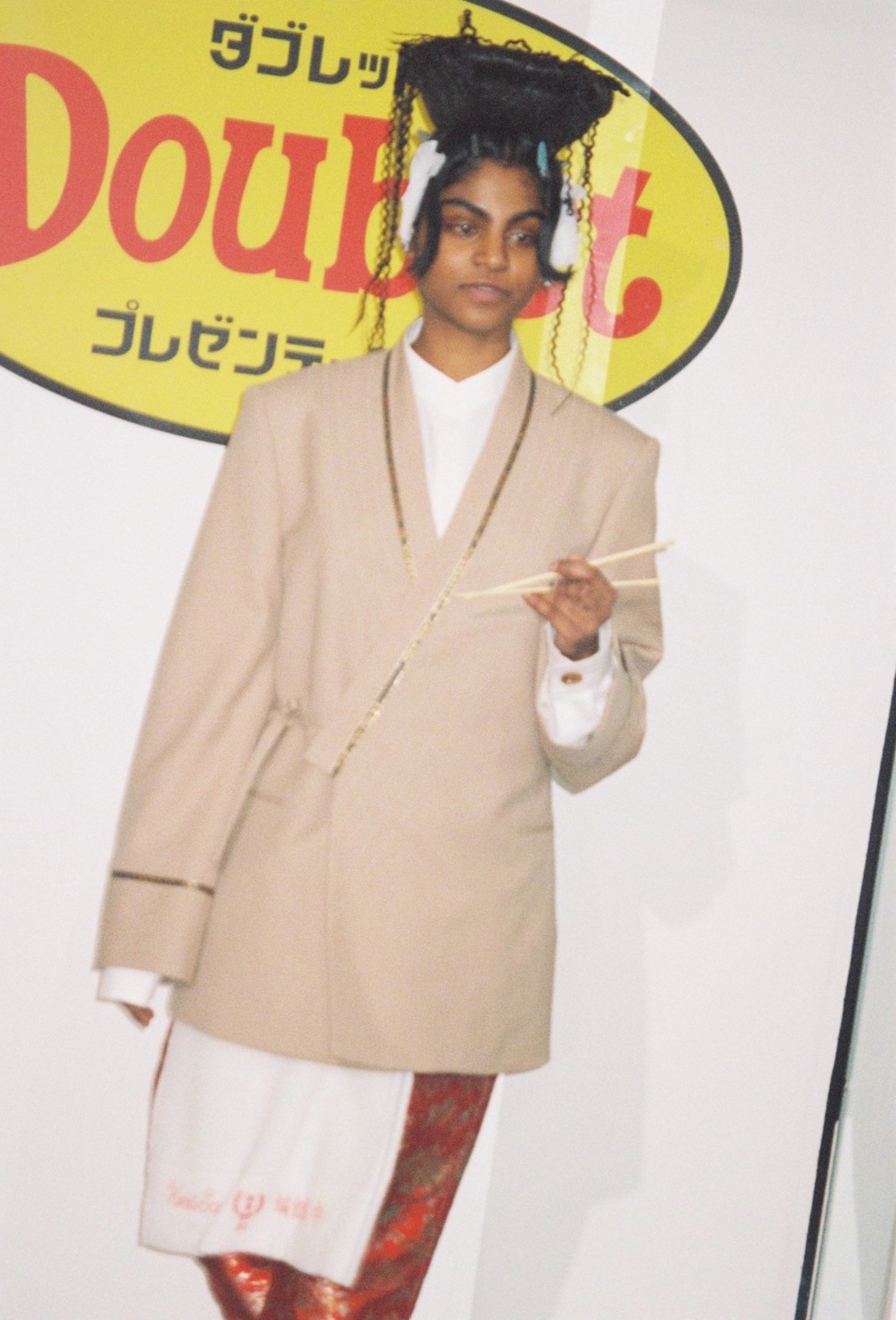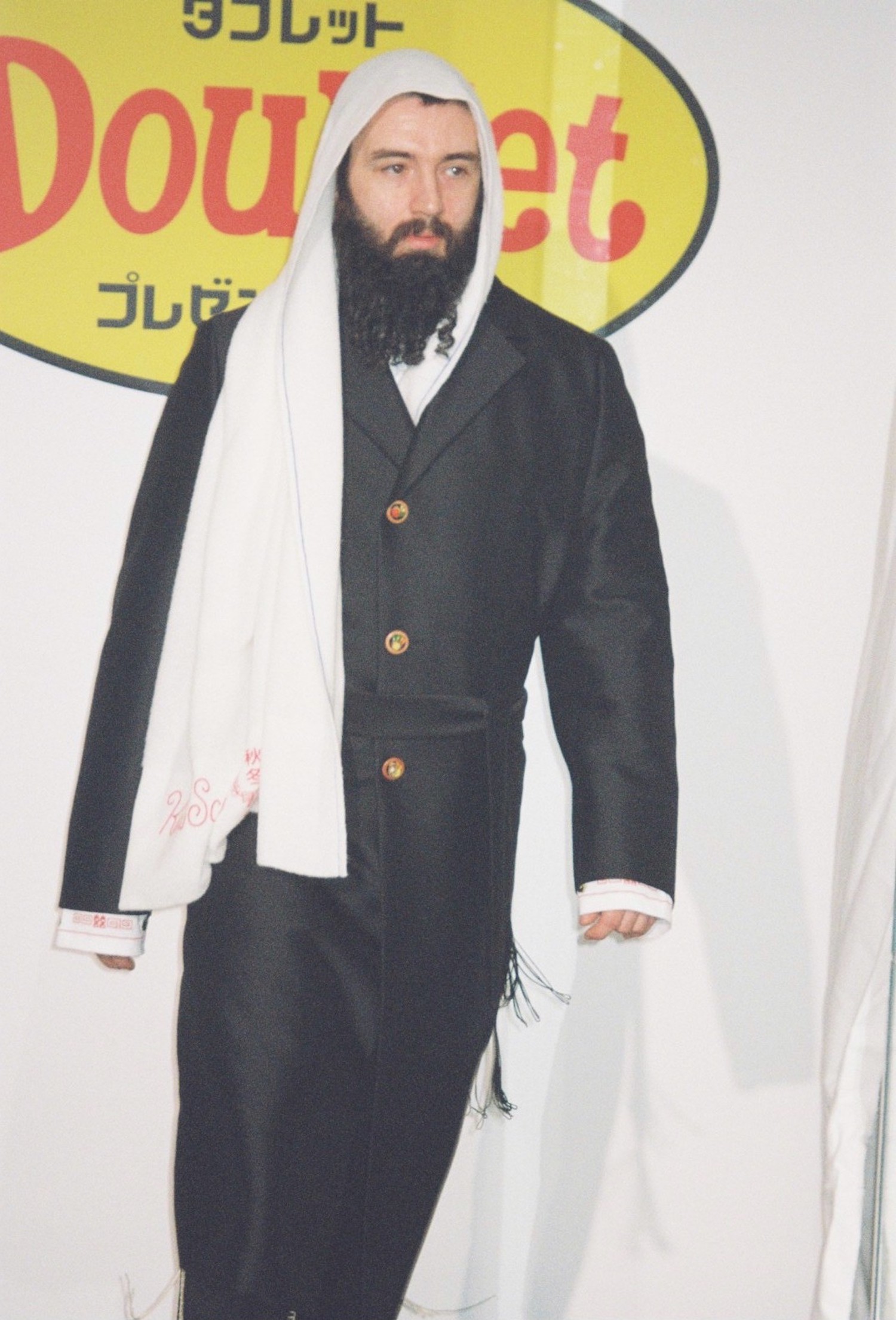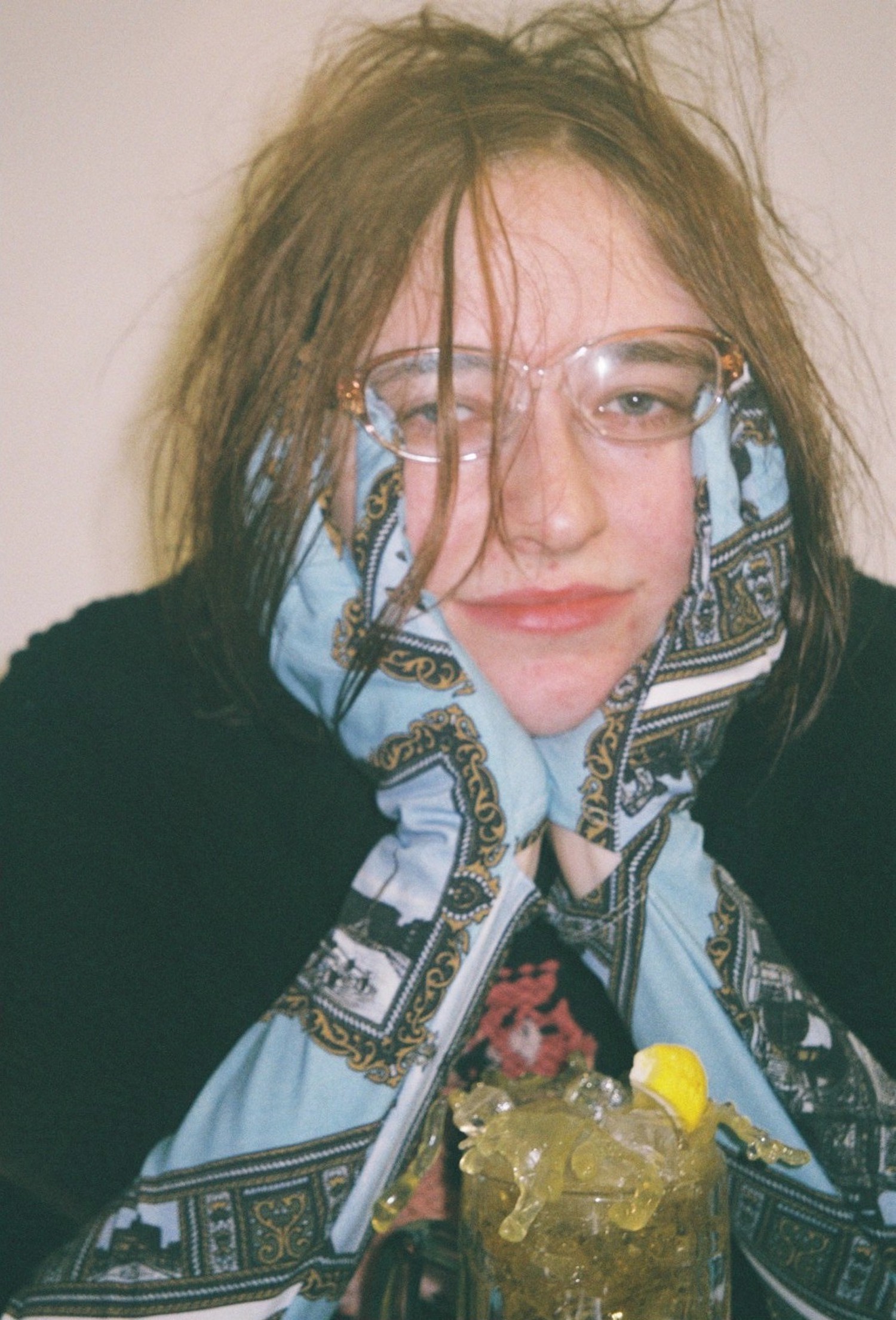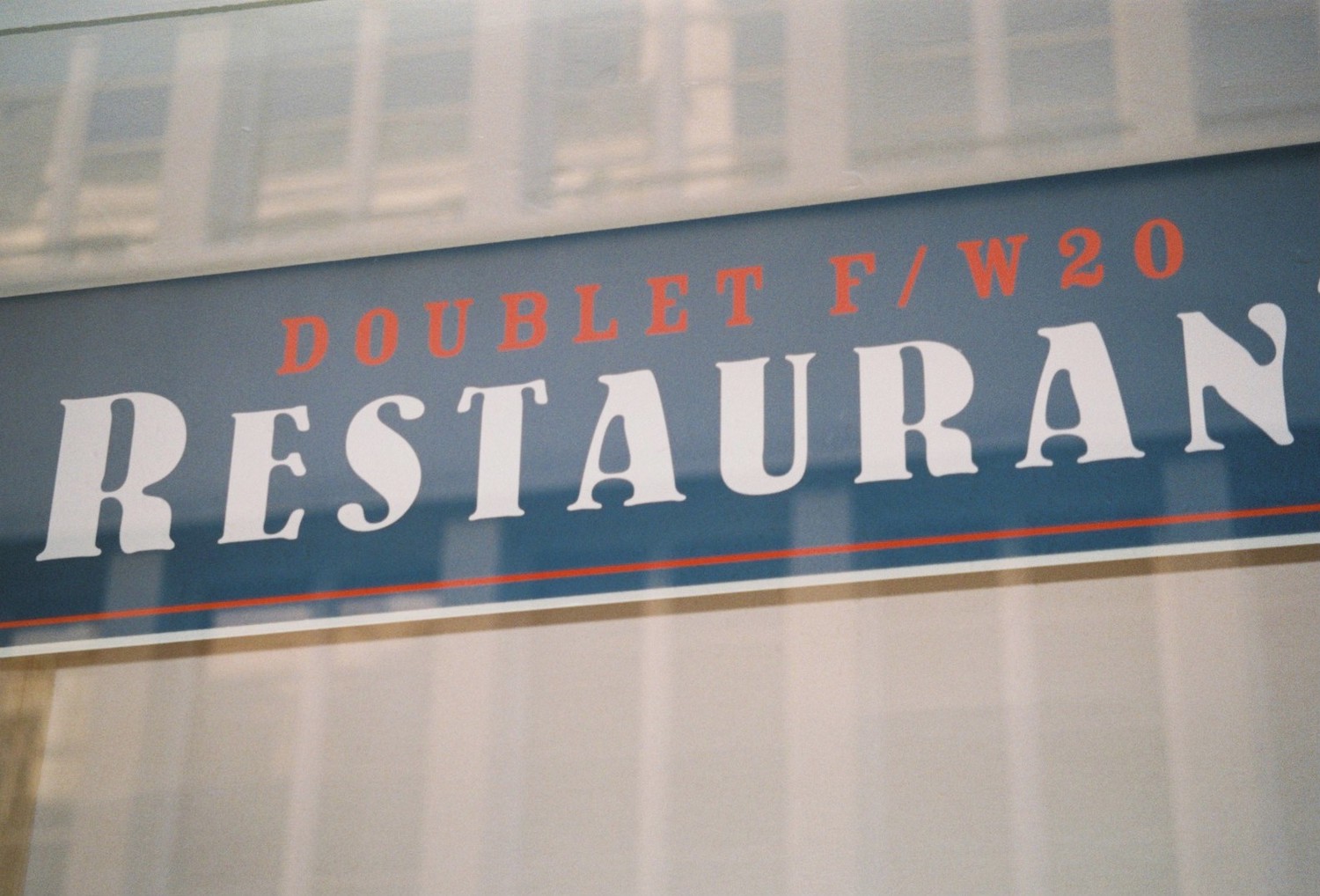 Credits
---
Photography Ittestu Matsuoka