Jacquemus AW20 and "Manon des Sources."
A close look at how cinema inspired Jacquemus' collections
The designer's greatest influences from Isabelle Adjani and Éric Rohmer films to the Talking Heads' concert flick 'Stop Making Sense'.
Jacquemus AW20 and "Manon des Sources."
Simon Porte Jacquemus is a universe unto himself. Within less than a decade, the young Parisian designer has created an incredibly specific and instantly recognizable brand of French je ne sais quoi that has permeated culture at large. Anyone aware of his eponymous label can characterize "the Jacquemus woman"; she's palpable, as if having just strutted into our world from the pages of a book, or from behind the screen of a favorite foreign film. This is because, perhaps more so than a fashion designer, Simon considers himself a storyteller -- the designer grew up dreaming of becoming a director. As such, Simon produces his seasonal collections as one would a film, with a title, narrative, set and cast of characters in mind. The result is Jacquemus' inimitably cinematic body of work, which casts its vision beyond fashion and into the realms of design, food and art, among others. Here, i-D uncovers the movie moments that have influenced the oeuvre of the young designer and self-proclaimed film buff.
Autumn/winter 12 "Le Sport 90" and La Boum (1980)
In place of the usual runway show and in true auteur fashion, Jacquemus presented his AW 12 collection via short film. "Le Sport 90" is a coming-of-age tale much like France's beloved 1980 comedy La Boum, all teenage angst, young love, dance parties and their accompanying soundtrack. Like La Boum's Sophie Marceau, the Jacquemus girl gets emotional in a phone booth, listens to cassettes on her walkman, sulks in her poster-plastered bedroom and dances under blue lights, all while wearing a uniform of schoolgirl grays, oversized blazers, fluorescent tube tops and retro gym sneakers.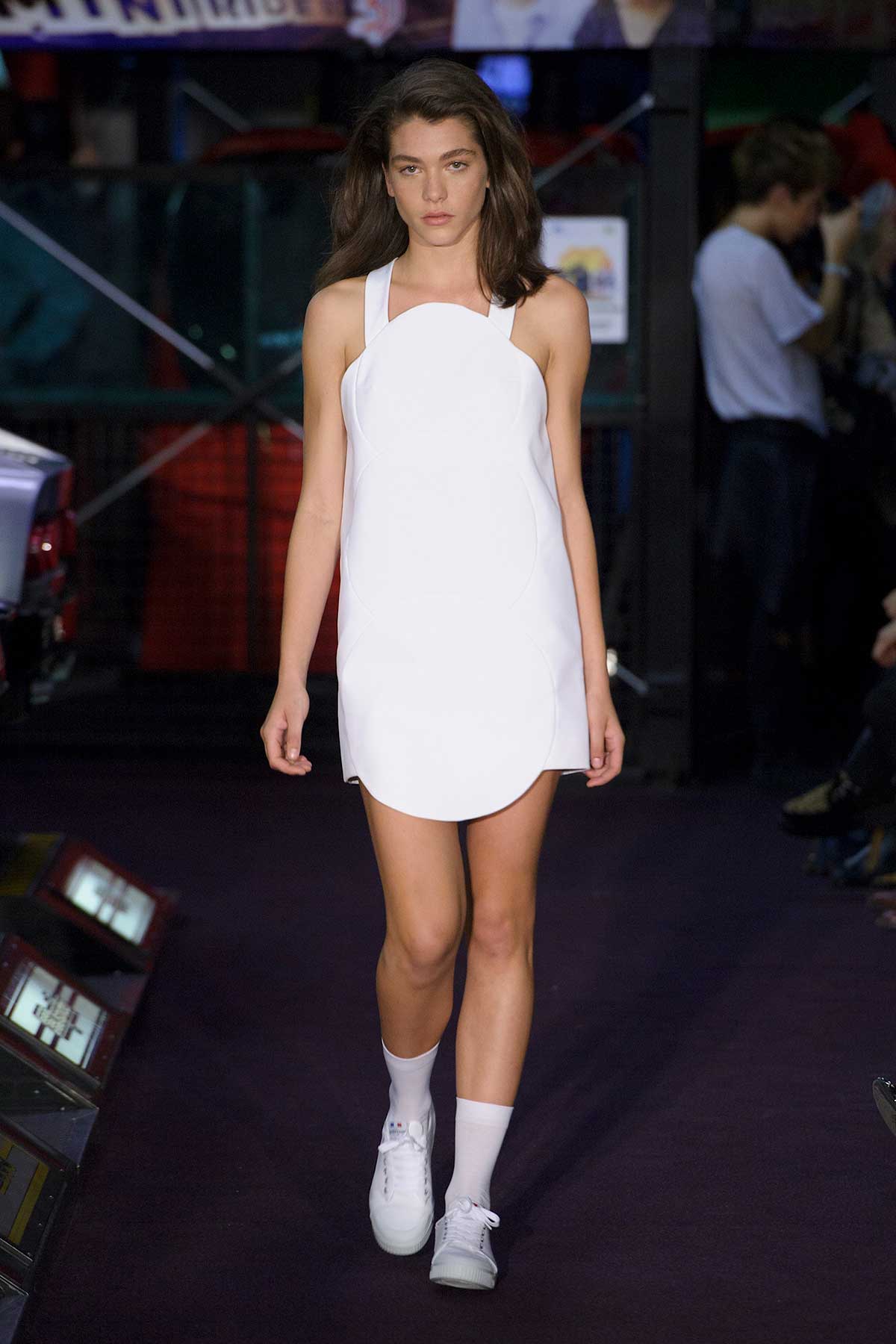 Spring/summer 14 "La Grande Motte" and Le Genou de Claire (1970)
The Jacquemus girl took a trip to La Grande Motte, a resort town on the French Riviera, for SS 14. According to the designer, while on vacation, she goes to the beach, she plays tennis and she falls in love. Sound familiar? The story behind "La Grande Motte" bears an uncanny resemblance to Éric Rohmer's 1970 "moral tale" Le genou de Claire. A young girl holidaying in a seaside town? Check. Touristy beaches? A penchant for racket sports? Romance and desire? Check, check, check. Drawing upon one of the film's most iconic visuals -- Claire sitting courtside in pristine tennis garb --the collection features a line-up of equally immaculate white separates, cartoonish sports dresses and a very Jacquemus take on the tennis skirt, paired with the requisite tube socks and trainers.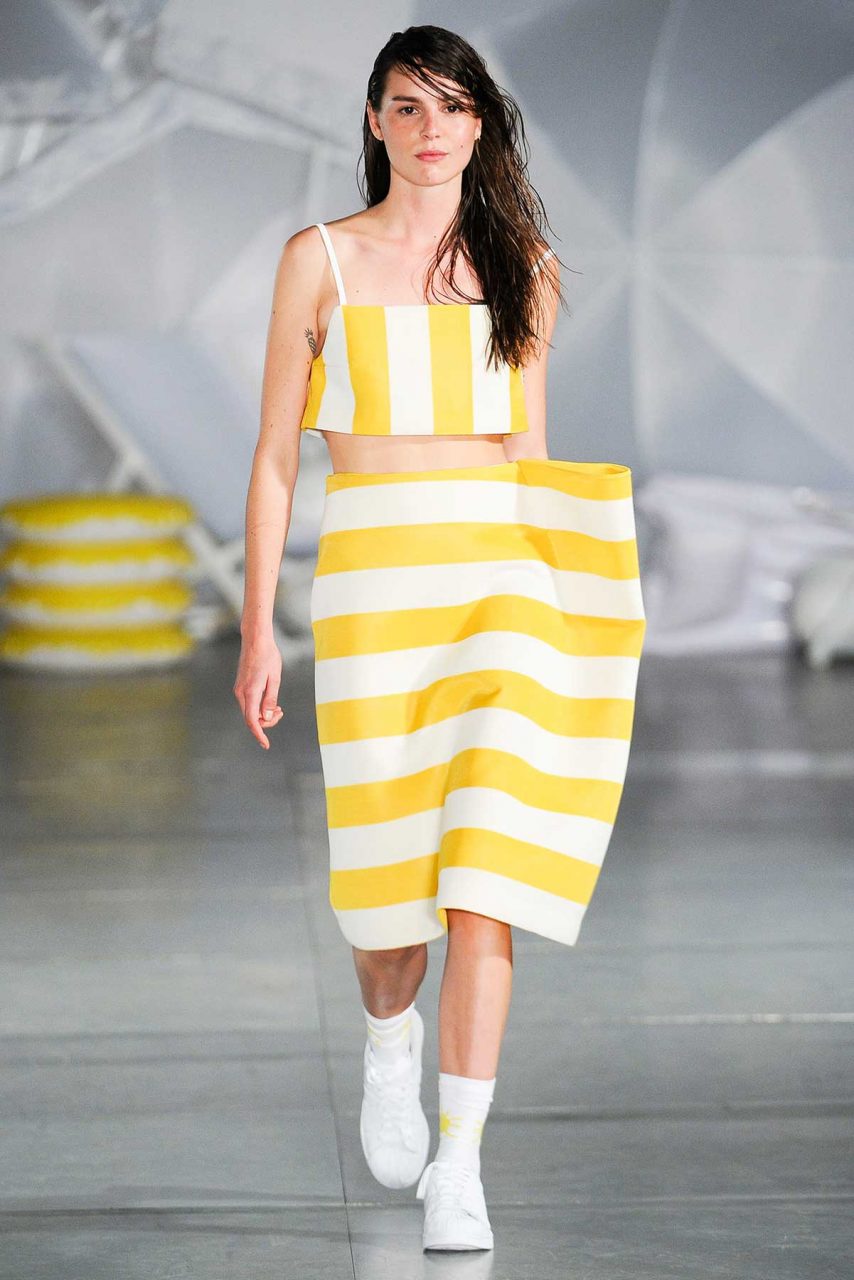 Spring/summer 15 "Les Parasols de Marseille" and Pauline à la plage (1983)
Jacquemus' spring/summer 15 outing returned to the beach; this time, to those of the designer's native Provence. The mood was draped poplin shirts to double as cover-ups and myriad Cabana stripes -- the type to be seen on the Riviera's beach umbrellas and towels -- or, here, on the bathing suit of Éric Rohmer's protagonist Pauline.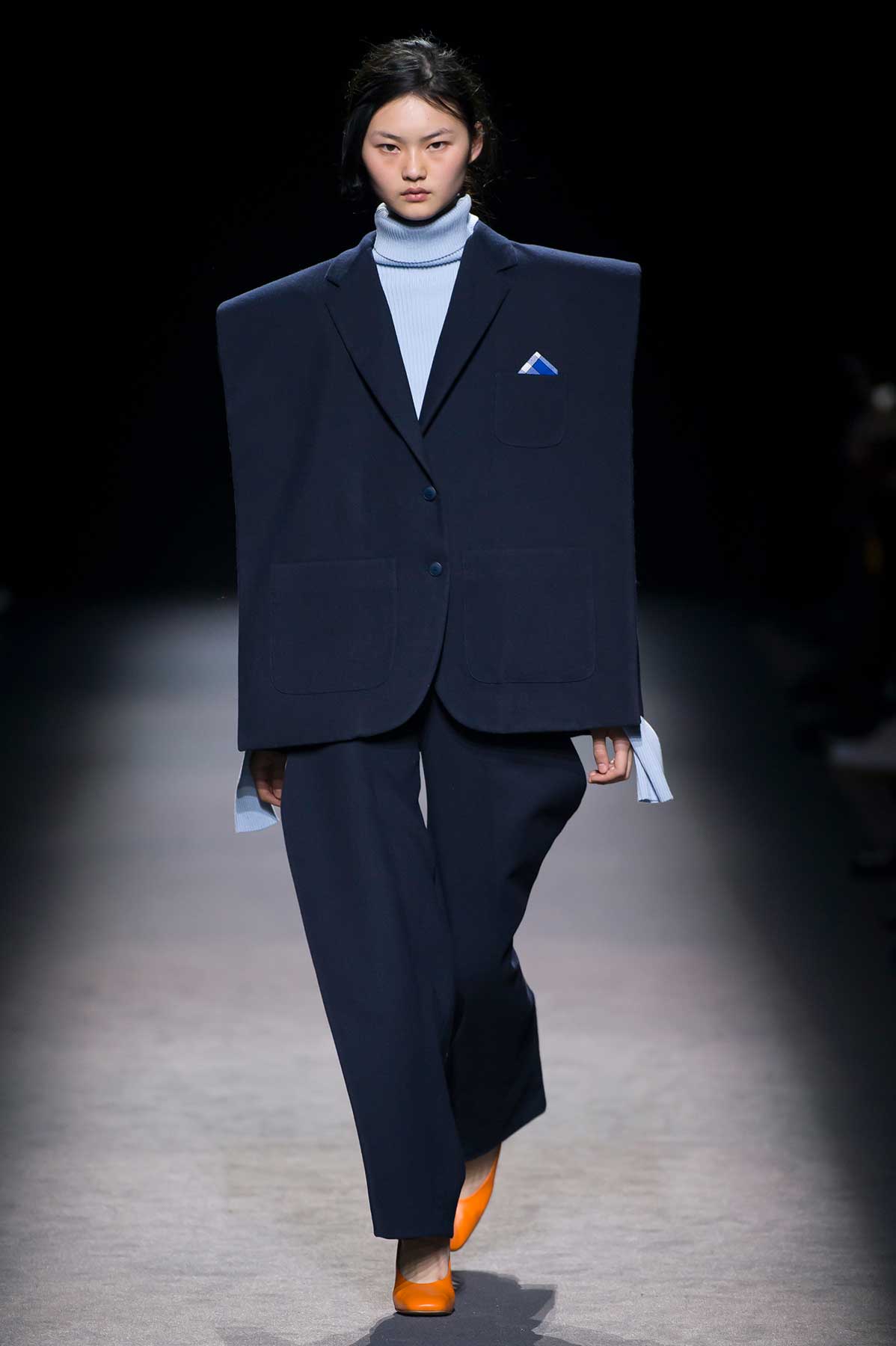 Autumn/winter 16 "La Reconstruction" and Stop Making Sense (1984)
The Talking Heads' concert flick Stop Making Sense isn't your typical narrative-driven blockbuster, but that doesn't mean its cultural legacy is any less potent. Specifically, David Byrne's ridiculously outsized grey suit. The endlessly legendary garment even inspired Simon Porte Jacquemus. The designer posted its likeness to Jacquemus' social media in the wake of the label's AW 16 show, titled "La Reconstruction", which featured experimental cocktail dresses, reconstructed sweaters and -- you guessed it -- utterly massive suits.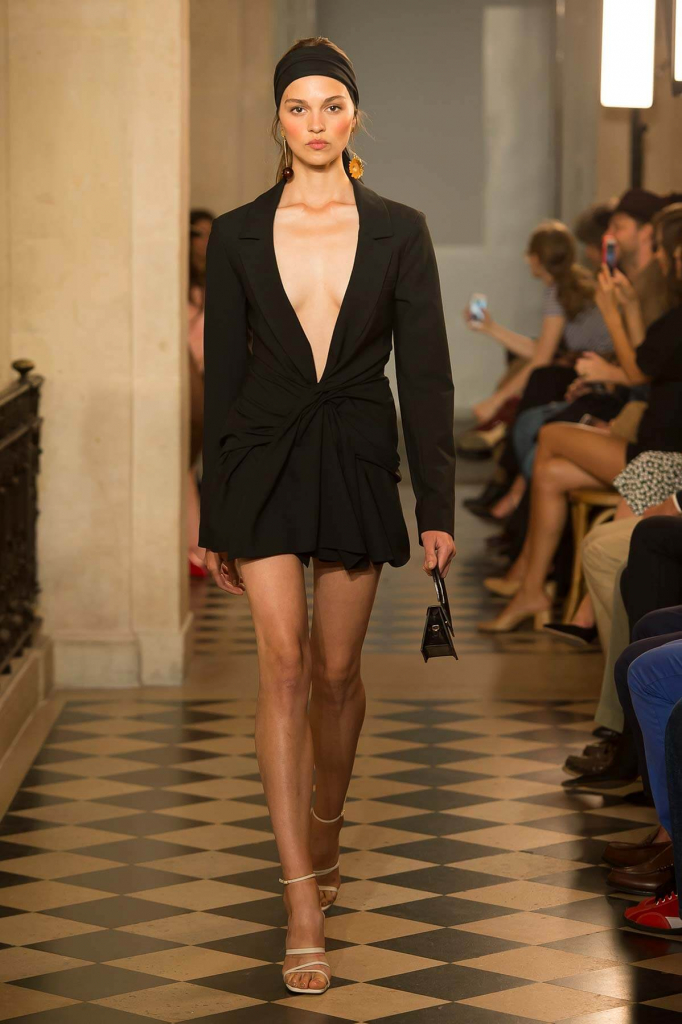 Spring/summer 18 "La Bomba" and various cinematic bombshells
Simon Porte Jacquemus summoned the energy of cinema's innumerable (and inimitable) bombshell babes for "La Bomba", the SS 18 outing that would transform the Jacquemus ingénue into the Jacquemus femme. Most obviously, and perhaps most importantly: Brigitte Bardot in career vehicle ...And God Created Woman. The season's plunging necklines and slitted pareos recall Bardot's Juliette, washed ashore, shirtdress unbuttoned to her navel, or at Bar des Amis, tearing open her pencil skirt to dance the cha-cha. And, of course, the iconic Bardot headband of Contempt fame. Elsewhere, "La Bomba" becomes the vision of La Notte's Monica Vitti, smouldering in a strappy, clung-to-the-body cocktail dress. The essence of Jamón Jamón Penelope Cruz makes a singular appearance, in a knit pastel micro-mini as sheer and sexy as the chiffon number she wears in the film's final act.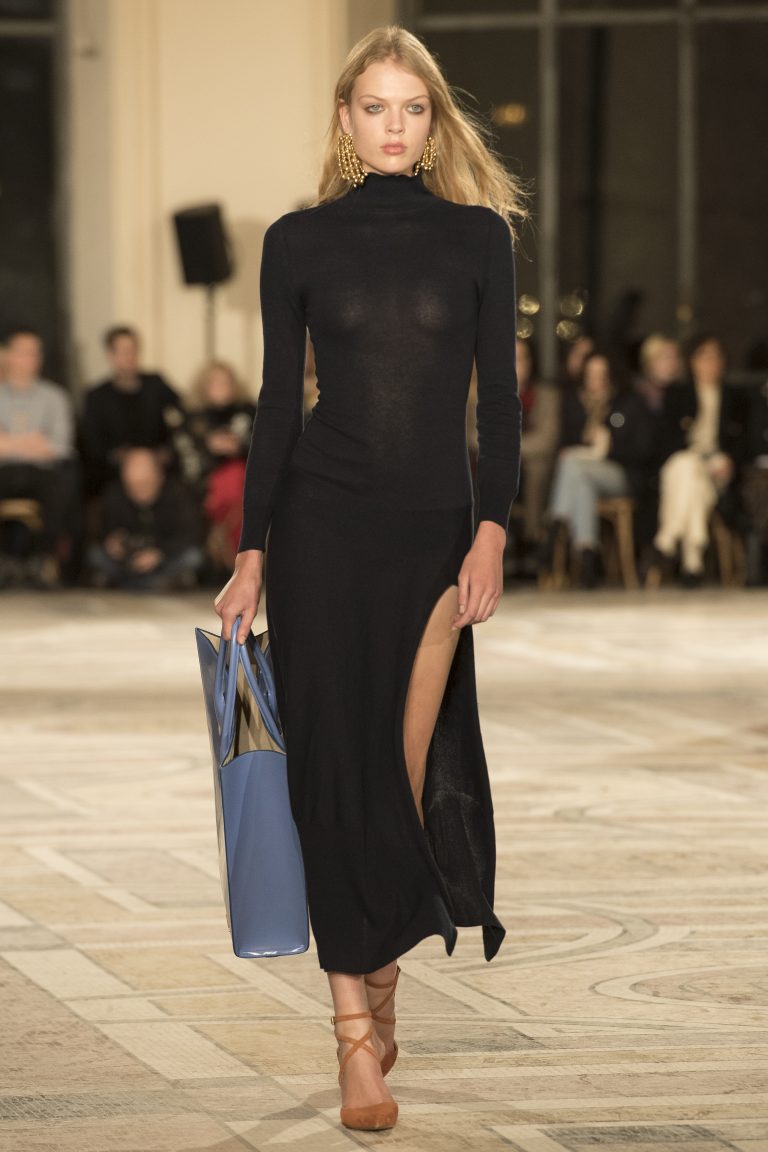 Autumn/winter 18 "Le Souk" and Mireille Darc in The Tall Blond Man With One Black Shoe (1972)
Sometimes it's a single outfit that makes a film. No need to have seen French spy-comedy The Tall Blond Man With One Black Shoe to be familiar with the film's iconic bear-down-to-there dress. While Jacquemus admitted his AW 18 collection, "Le Souk", was inspired by his travels to Marrakech (note the beautiful kaftans in shades of sand and terracotta), the season's body-hugging sweater dresses, with their coy cut-outs and incredibly high slits, drew from the demure sensuality of Mireille Darc's backless turtleneck dress.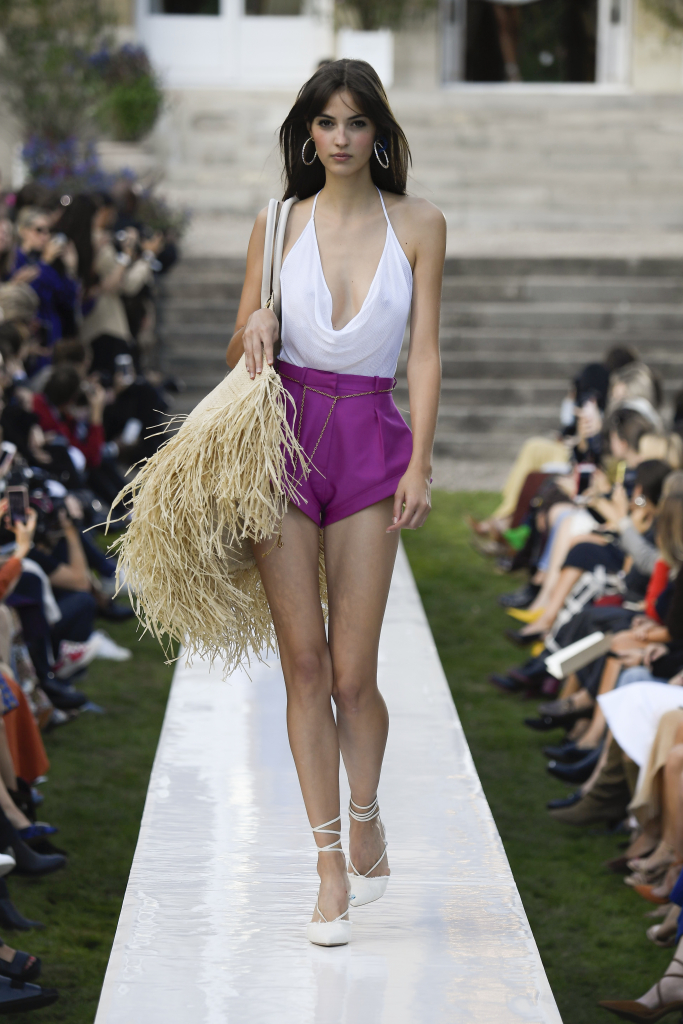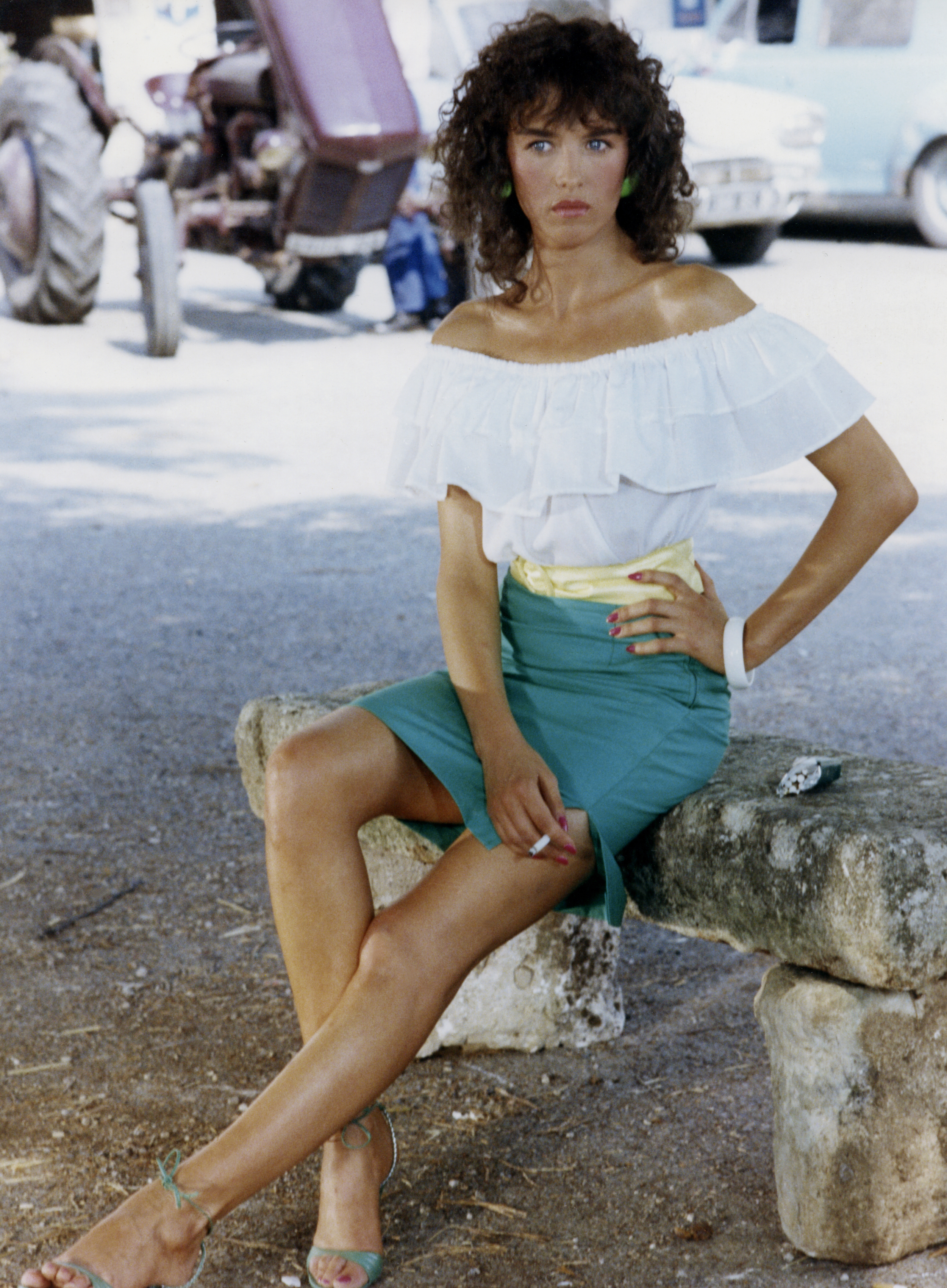 Spring/summer 19 "La Riviera" and Isabelle Adjani in L'été meurtrier (1983)
Simon Porte Jacquemus often cites 1983's blockbuster L'été meurtier as one of his favorite films and nowhere is this statement more apparent than the designer's SS 19 outing. The white-hot erotic drama stars eternal Jacquemus muse Isabelle Adjani as Elle, a young woman who, upon moving to a small town in southern France becomes the subject of wild gossip for her aloof sexuality and bombshell wardrobe. Jacquemus' "La Riviera" shares Elle's sultry sartorial inclinations: ruffled tops, slinky dresses, sexy polka-dots, impossibly strappy sandals,and single-shouldered everything, all in the era's Miami Vice palette of stark white and 80s brights.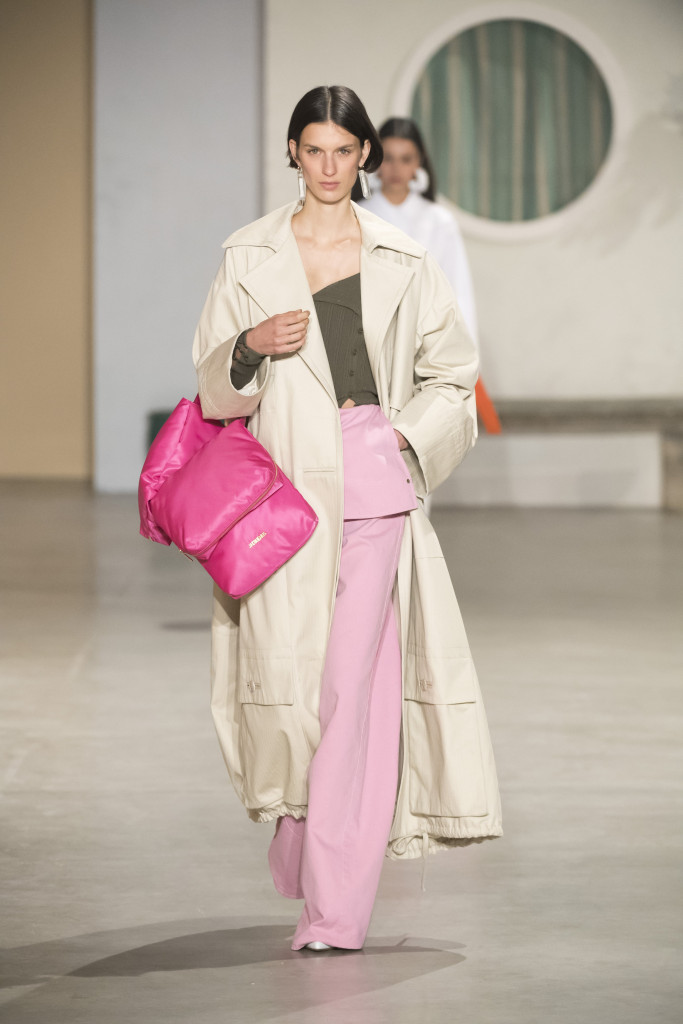 Autumn/winter 19 "La Collectionneuse" and Les Demoiselles de Rochefort (1967)
Jacquemus stepped into the colorful and effervescent world of French auteur Jacques Demy, director of beloved musical Les Demoiselles de Rochefort, for AW 19. Like Simon Porte Jacquemus, Demy has an eye for detail and an exacting vision. His films are insular worlds, so meticulously imagined that no fire hydrant, park bench or street sign is out of place. And each Demy film extra is costumed as though they were the main character themselves -- they're all in elaborate 60s fashions and Demy's exuberant colorways. This season, Jacquemus staged his show at the imaginary "Place Jacquemus", an elaborate set designed to resemble a Provençal town square, or perhaps, Rochefort itself. The clothes were a nod to Demy's costuming: cartoon colorblocking, workwear drab shot through with pastels, fully-saturated hues and playful patterns.
Autumn/winter 20 "L'année 1997" and Manon des Sources (1987)
Jacquemus' AW 20 collection is a love letter to his mother. It's name, "L'année 1997", refers to the year that Simon Porte Jacquemus designed his very first garment: a skirt, for his mother, cut from a pair of linen curtains. A symbol of his humble beginnings, linen is the star of this collection. The rustic and notoriously fussy fabric is used across a line-up of impressively tailored tops and dresses. It's not surprising, then, that the designer pulled a silhouette or two from the French mega-hit Manon des Sources. The film features heavy on linen -- Manon wears boatneck peasant tops and skirts -- and is set in Provence, where Jacquemus cut his very first skirt.