Photography Mitchell Sams
Chanel AW20 was an exercise in leisurely restraint
Virginie Viard channelled pared-back romance with a dash of equestrian chic in her most streamlined collection yet.
Photography Mitchell Sams
"Romanticism but without any flourishes, emotions without any frills" was how Virginie Viard explained her latest Chanel collection, shown in a minimalist white space echoing the curves of camellia petals. And yet there were plenty of frills and flourishes, especially on relaxed white shirts with the sleeves insouciantly pushed up. But that's beside the point. On a deeper level, there was indeed a purer no-frills approach to the mostly monochrome collection that Virginie sent down the catwalk this morning.
Whereas her almighty predecessor might have reimagined those codes through ephemeral themes and high-octane glamour, Virginie's vision for Chanel is marked by its resolute ease and practicality. These are clothes with a sense of restraint, worn by models with naturally made-up faces, tousled hair pinned back by camellias and pared-back styling. After all, Coco Chanel was the woman who told us to take off the last thing we put on. Virginie takes that maxim to heart. She is continuing to streamline the house's signature Cocoisms by simultaneously stripping back the silhouettes (making it quite sexy in the process) and amplifying the house's iconic leitmotifs -- whether that's lashings of gold chains with coloured-glass Maltese crosses slung across the waist (once Byzantine crosses served as markers of the wearer's faith; today they signify a belief in Chanel) or signature bouclé tweeds as bandeaus or skirts with incendiary slits. Even the little tweed jackets came with nothing underneath, enough to elicit a symphony of Oh là làs from the audience.
Yes, there was definitely some sexual tension the air. It turned that inspiration came courtesy of French actresses Stéphane Audran and Jacqueline Sassard in Claude Chabrol's 1968 film Les Biches -- the story of a bisexual love triangle set between Paris and the south of France -- which Virginie described as "Parisiennes who are as feminine as they are amazons." There was also an equestrian theme -- anyone whose read any Jilly Cooper knows how erotic that can be -- which transpired in elegant jockey silks (a clean-lined white silk version was simple yet show-stealing), plush velvet riding helmets and tweed jodhpurs tucked into seven-league riding boots (not unlike the ones that Karl Lagerfeld used to tuck his cigarette-sim suits into). However, Virginie's were worn with wide-leg trousers (the kind that Coco pioneered in the 1930s) that came swishing and swaying with open press studs lining the sides, a first for Chanel and a familiar sight for stable-goers.
Virginie explained that it was to give the classic suits "a more lively gesture". The same could be said about her approach in general to this beloved prize mare of a fashion house. Her vision feels modern, desirable and, at times, experimental (riding boots and popper-lined trousers are a strong look). Though she may be reticent and press-shy, it's clear she's the right candidate for taking the reins of Chanel and steering it into a new era.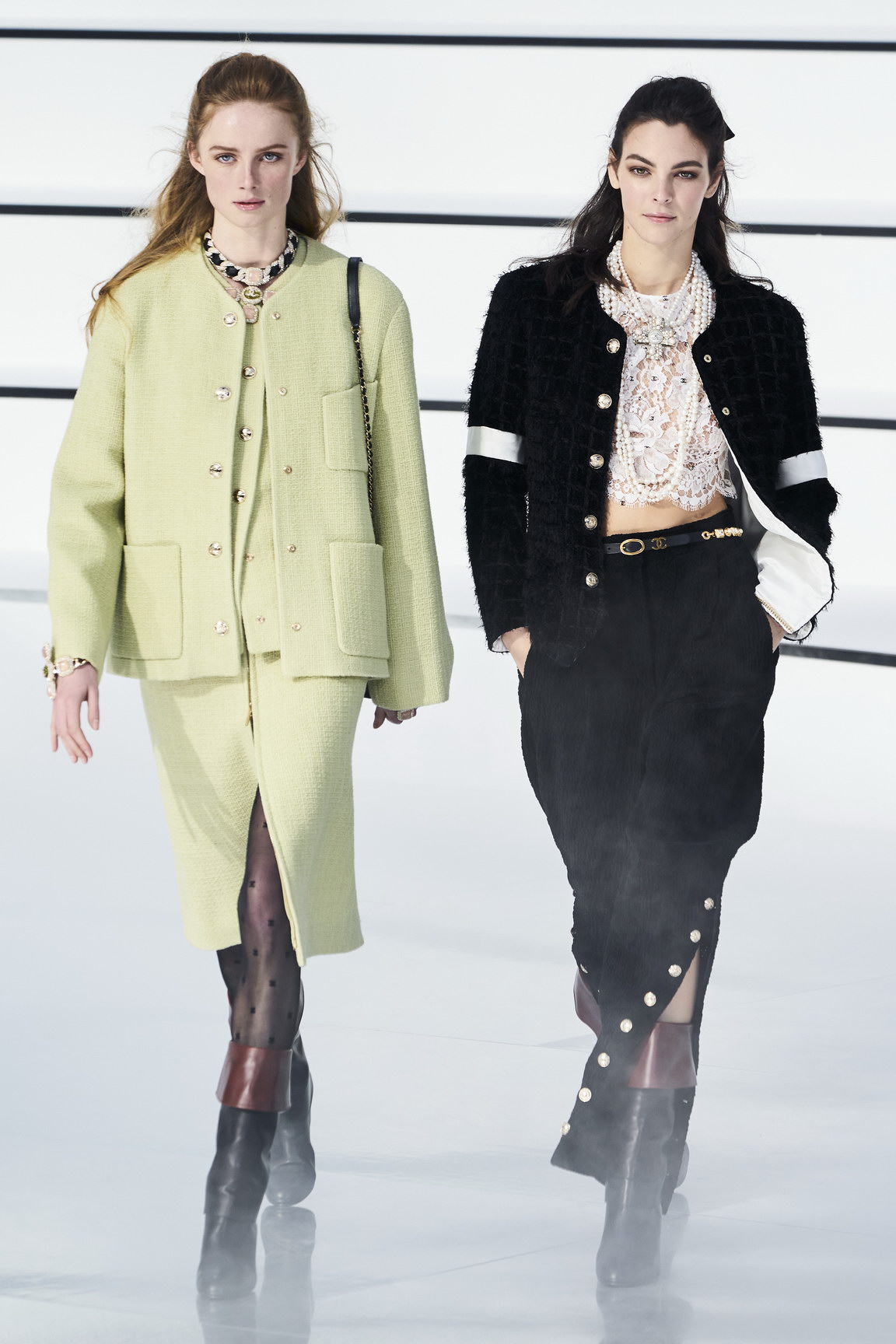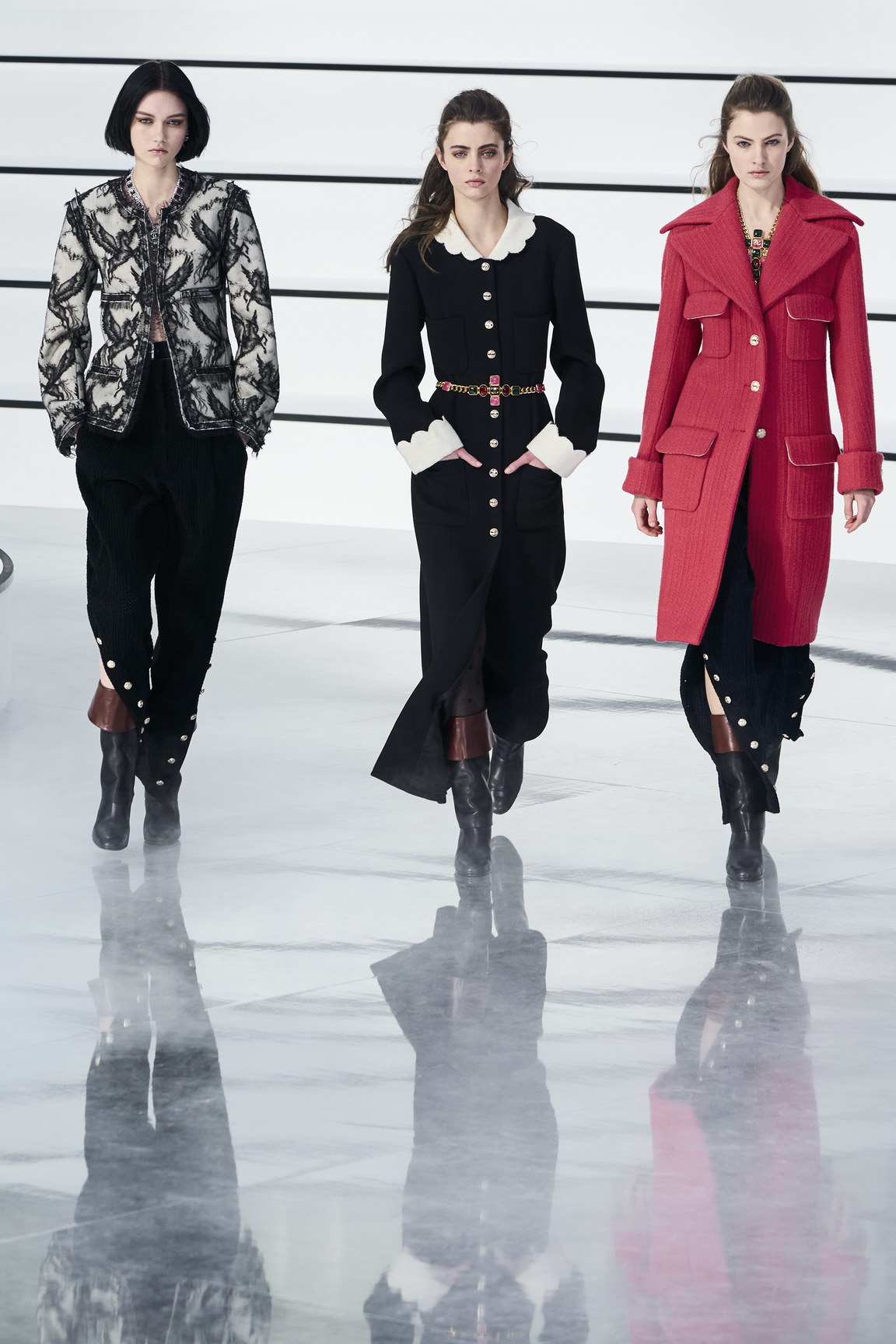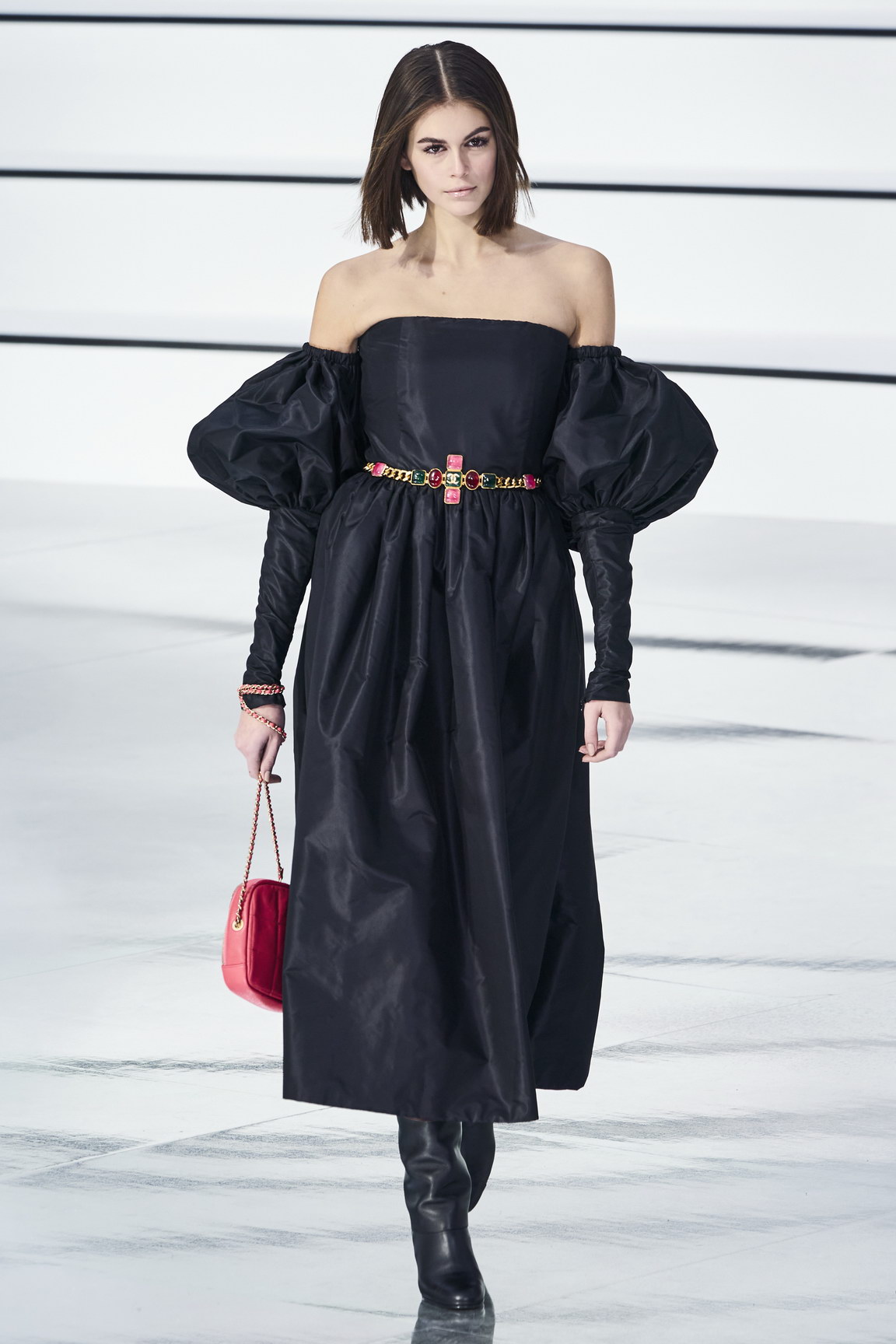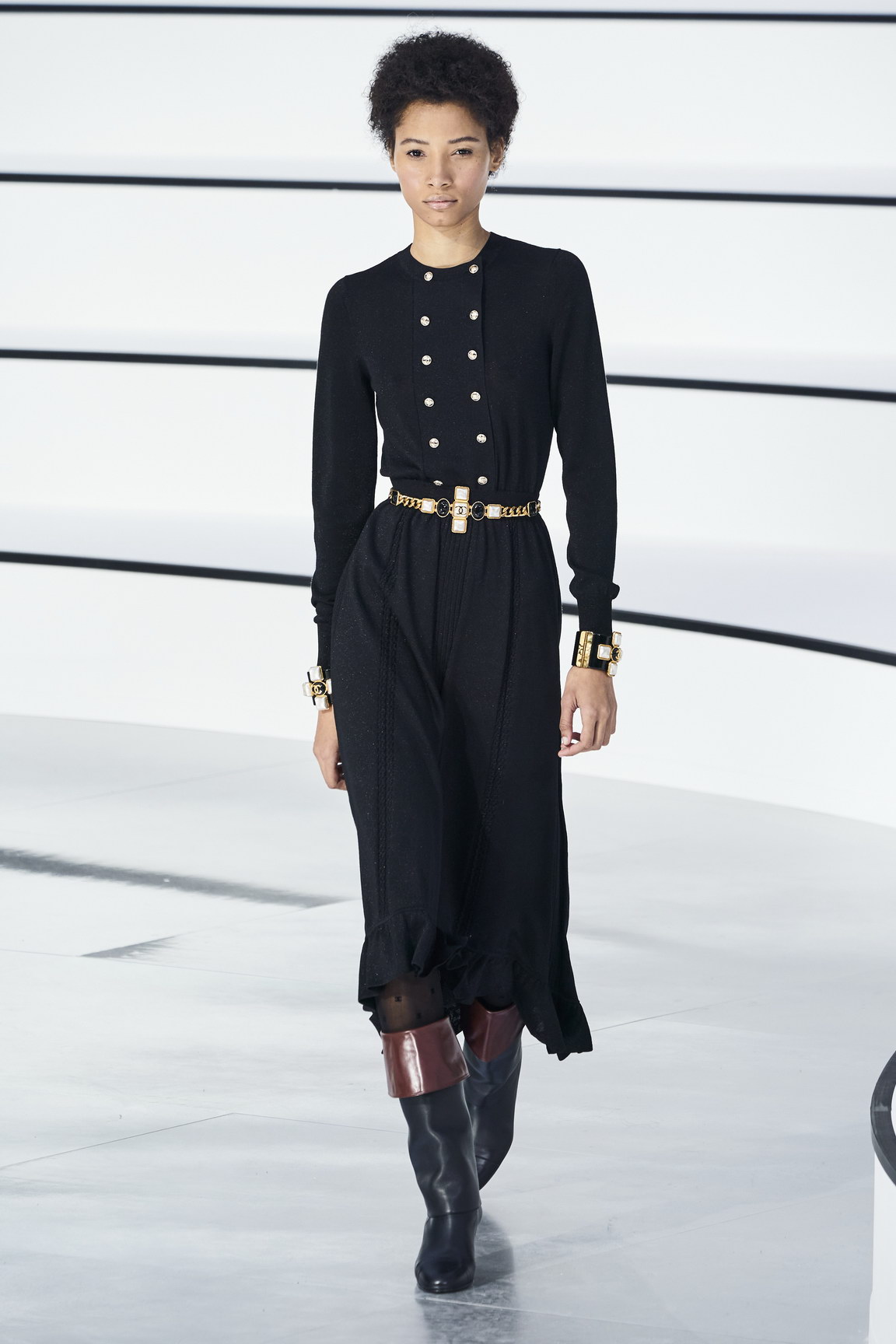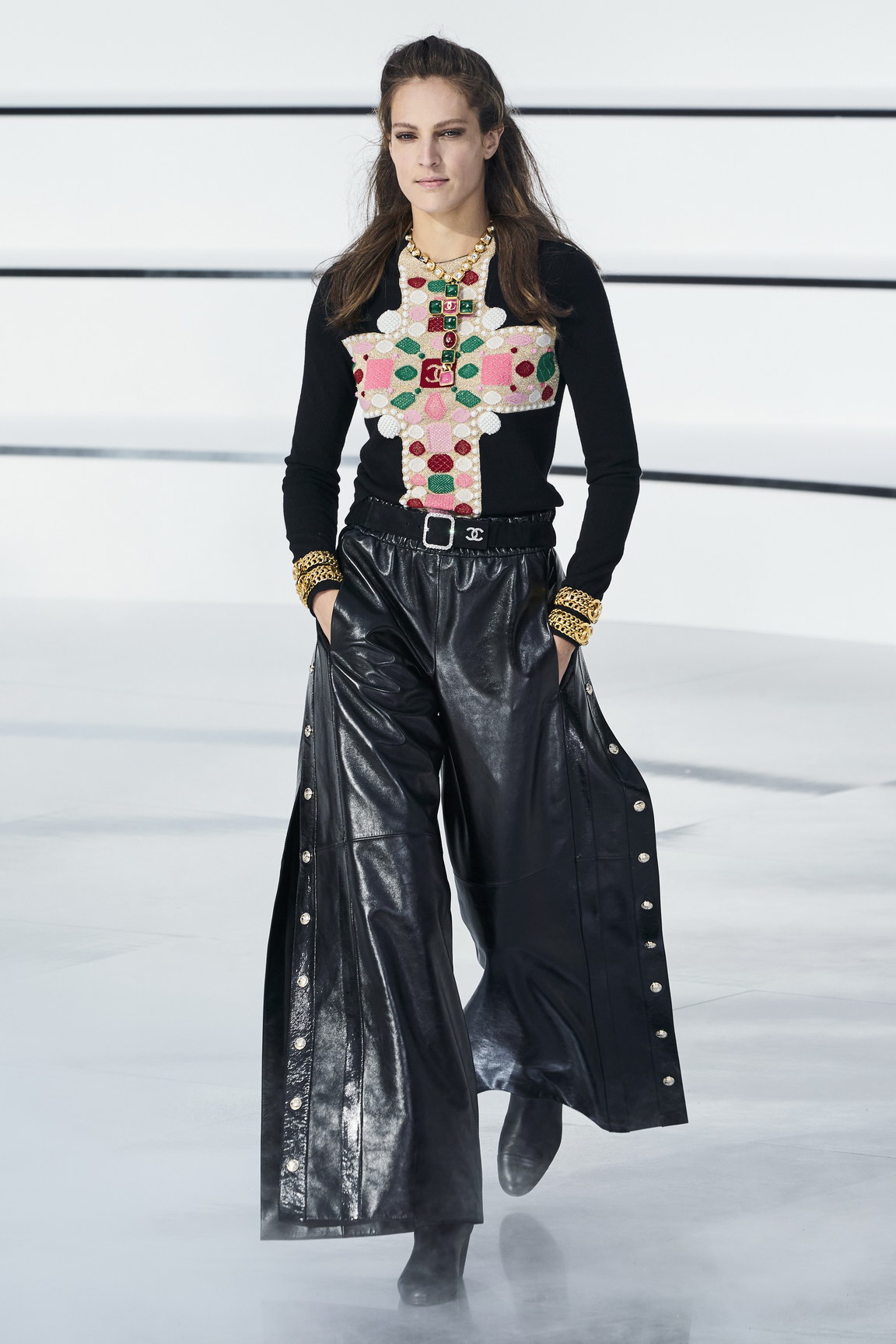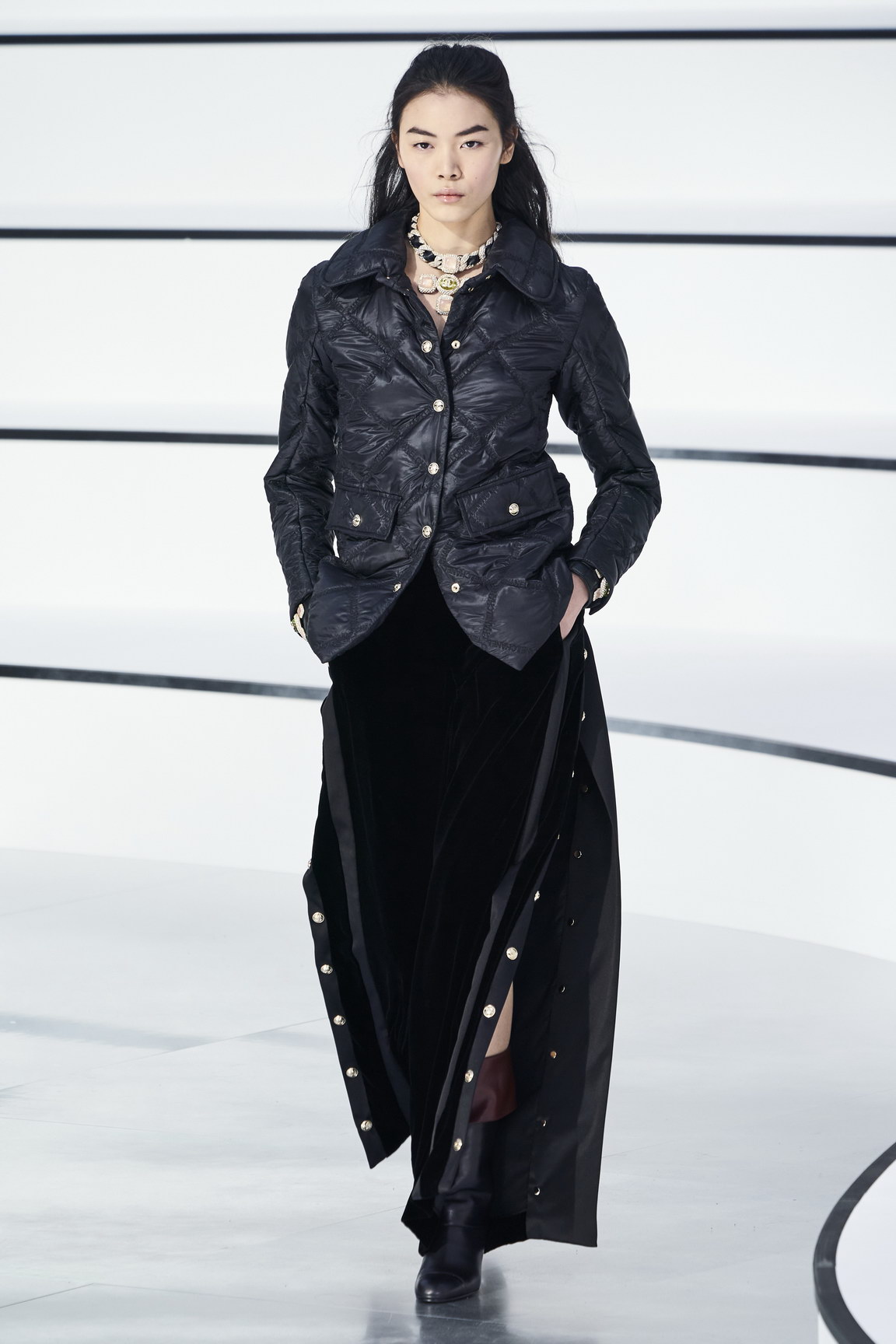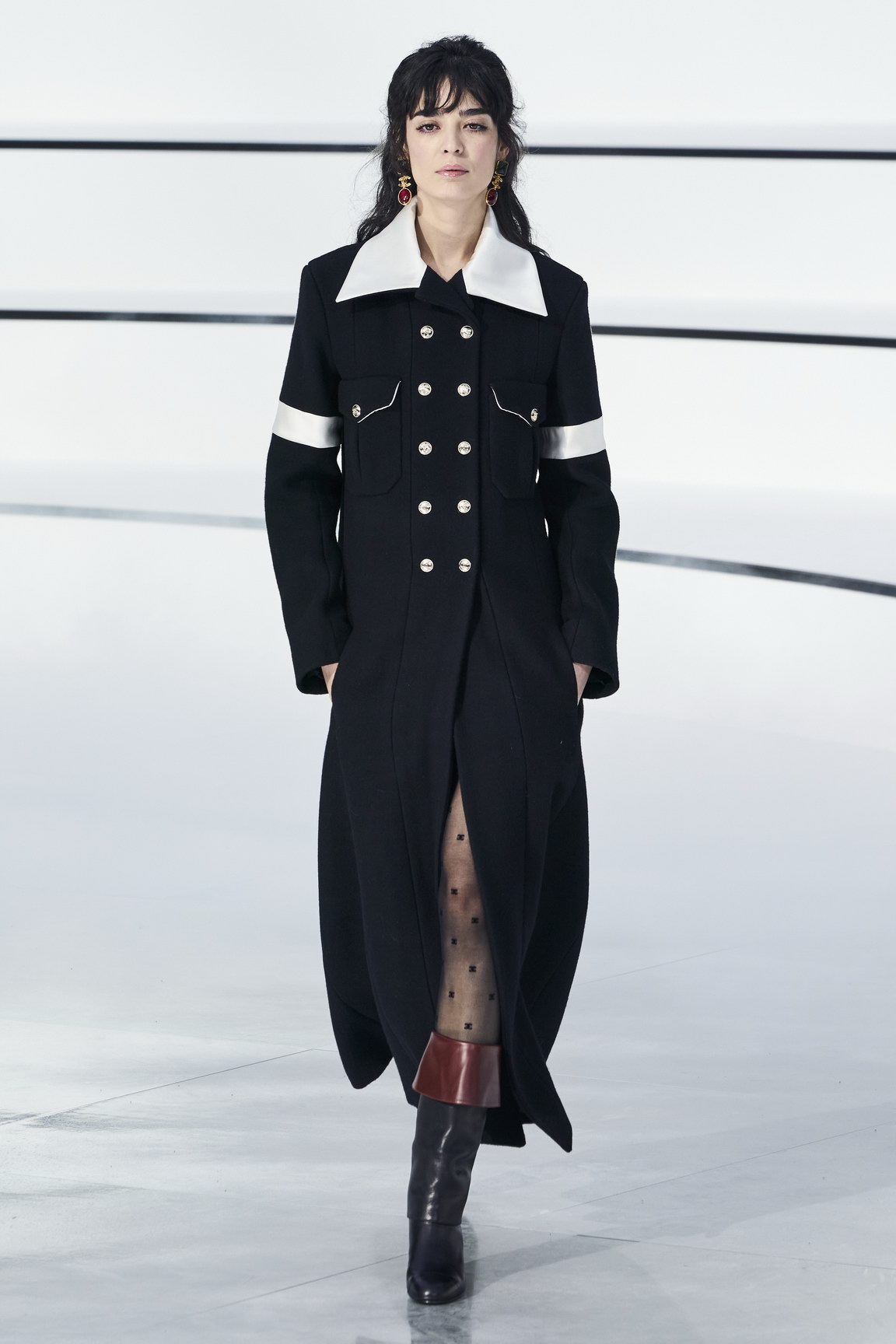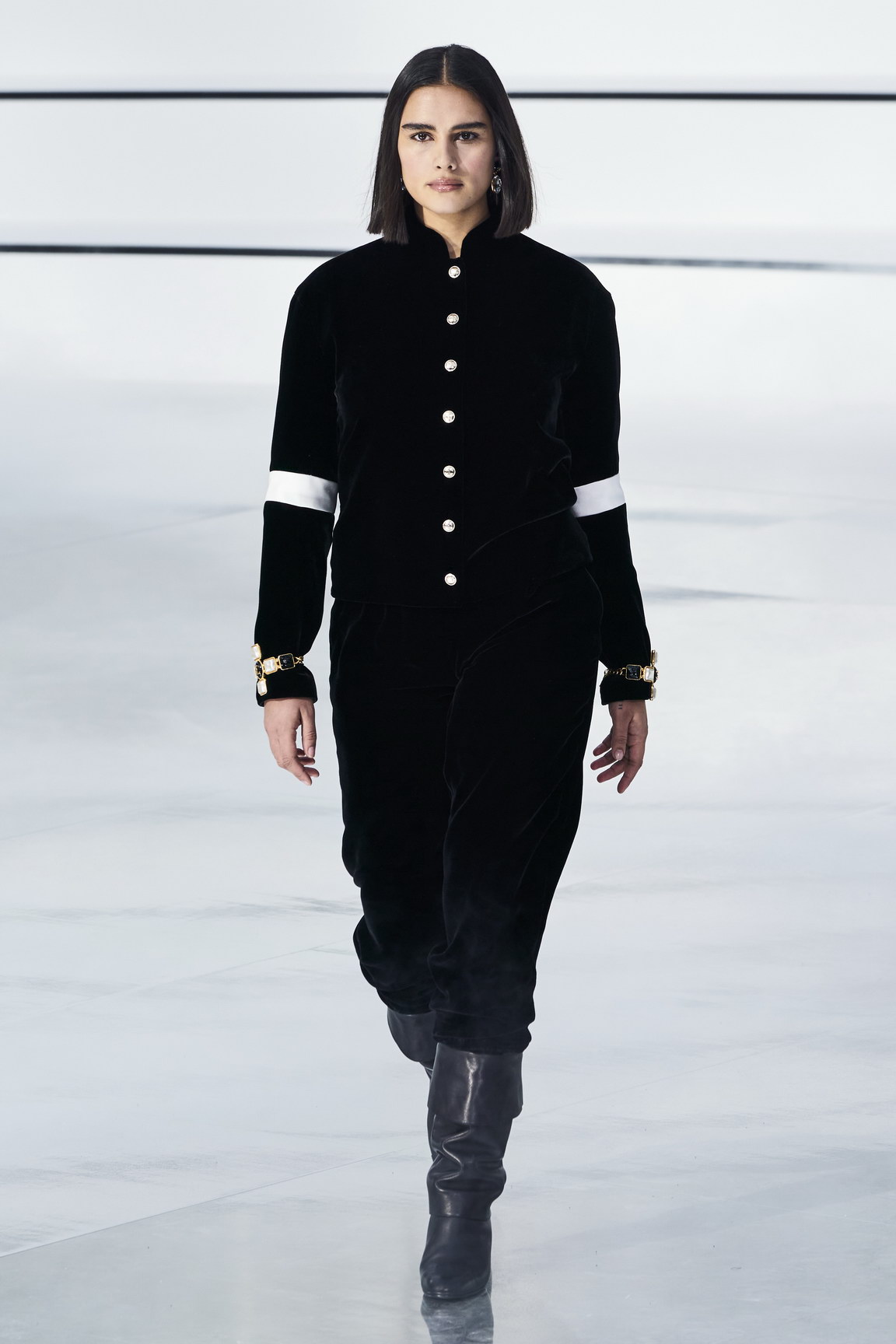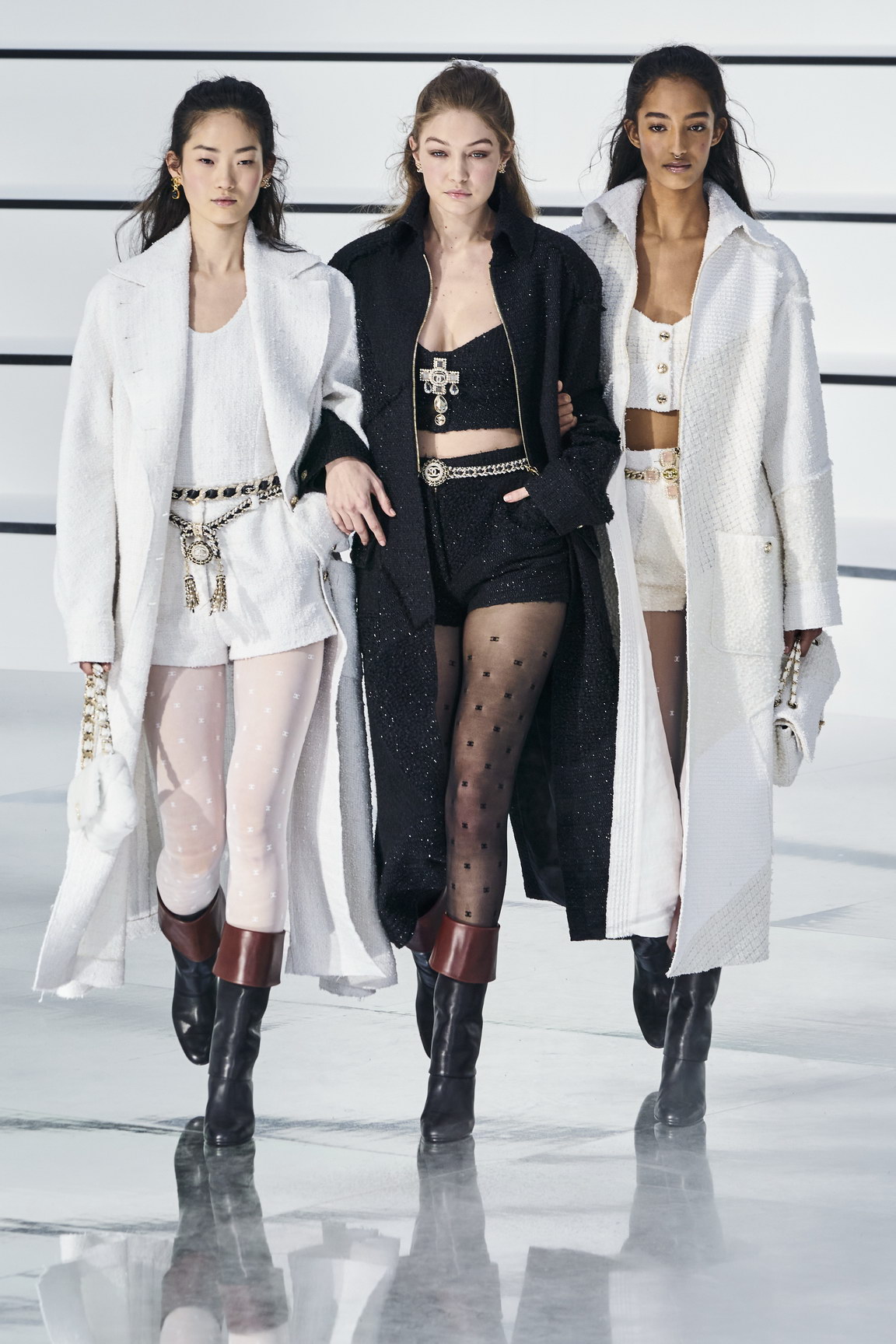 Credits
---
Photography Mitchell Sams