Photography Mitchell Sams
Charles Jeffrey goes primeval for AW20
Futurism? Over. DONE. Time to throw it all the way back and remember our roots.
|
06 January 2020, 12:10pm
Photography Mitchell Sams
Just saying the year '2020' out loud sounds strangely sci-fi. Yet as the year begins with a slew of menswear shows, it's clear that the future is very much here and happening, and unsurprisingly some designers have something to say about it. Charles Jeffrey, for one, isn't all so happy about the way it turned out. His latest show was a sort of sacrificial dance to the death, culminating in screams amid thunder and lightning. That may have been the case of previous shows, too, but whereas once he was simply the tzar of London's club kids and all about dancefloor euphoria -- he's now channelling something primeval in lieu of hedonistic.
"An older, hidden generation have made brutal calculations and we've inherited their catastrophe," read his show notes. "While they look on, we suffer the consequences, paying a sacrificial price in blood." So Charles sought some resolve in nature, nodding to ancient, ritualistic propitiations. The set was a hollowed oak tree, decorated in shimmering moonlit CDs, as though it was the centrepiece of some pagan witching-hour ritual (or woodland rave). Models gestured to it as they passed in their Edwardian Teddy Boy tailoring and nymphlike dresses. Swirled painterly prints that looked like dappled forest light seemed like an attempt to harness the spiritual power of the natural world. Magic mushroom inspired prints cemented the shamanic intonation of it all.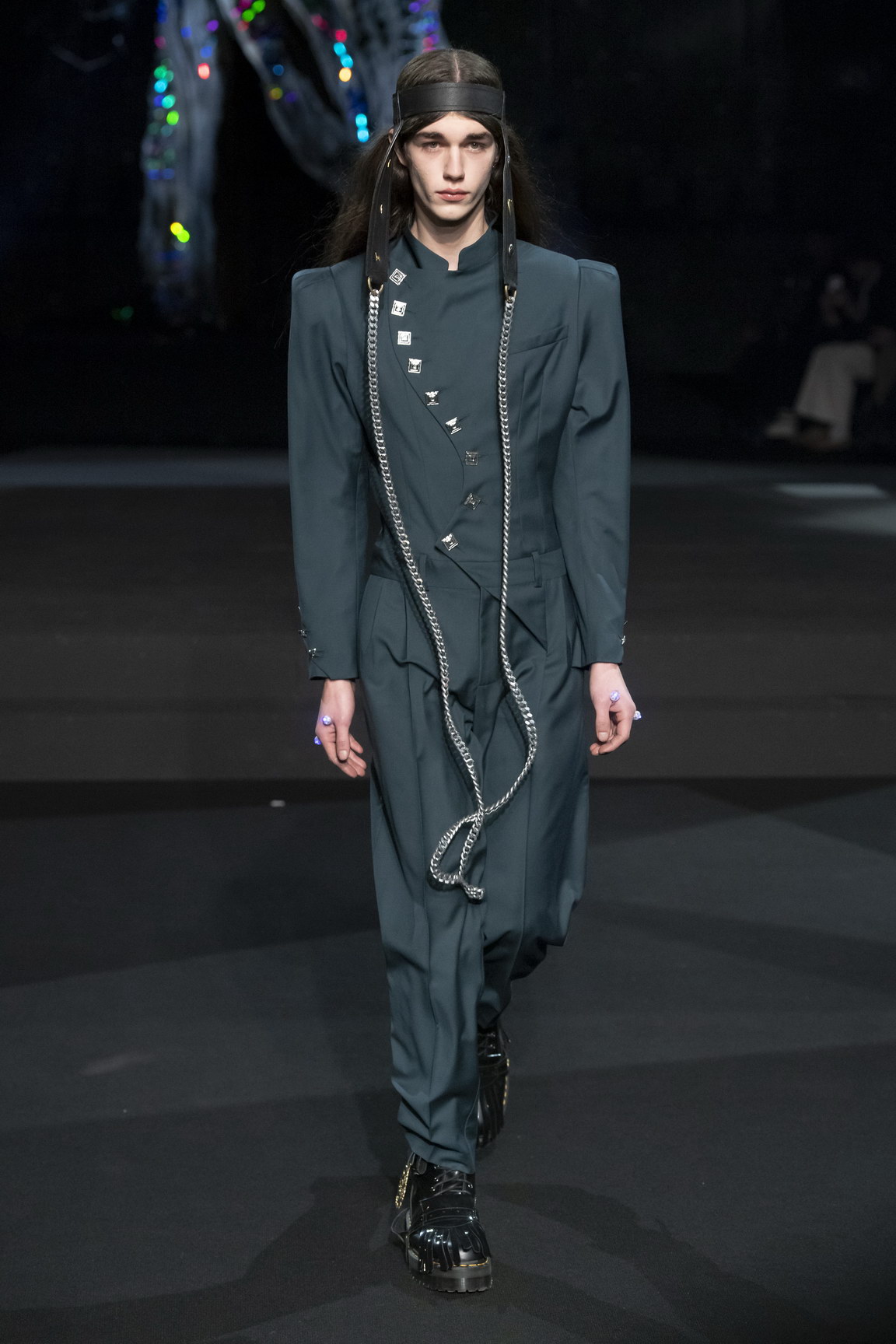 But Charles wasn't just nodding to nature. Perhaps as a yardstick of how much he has evolved as a designer, he put his money where his mouth is with very meaningful action. Accompanying his show notes was a manifesto of practice for the Loverboy label, pledging hereon in to "place equal value on human wellbeing alongside financial growth". It promised that the label will only be using chemical-free denim, organic cottons, upcycled metal hardware and localised production with factories that have been personally audited by the team -- as well as offering opportunities to the marginalised people that Loverboy has always celebrated, reducing waste and increasing upcycling in the sampling process.
One of the designer's biggest promises is his commitment to use materials and factories that have been vetted by him and his team (who are studying sustainability courses online every week). The idea is that if everything comes from as close by as possible, it needn't require copious amounts of plastic packaging and air miles in transit. Given that Charles is from Glasgow, Scotland was the obvious source choice for materials and craftsmanship. "We all look back to where we come from, and we were thinking of localisation because of Brexit," he explained after the show. "Why not go Yorkshire to get Matty Bovan? Why not go to east London to get A Cold Wall? Let's go to Glasgow to get Loverboy!"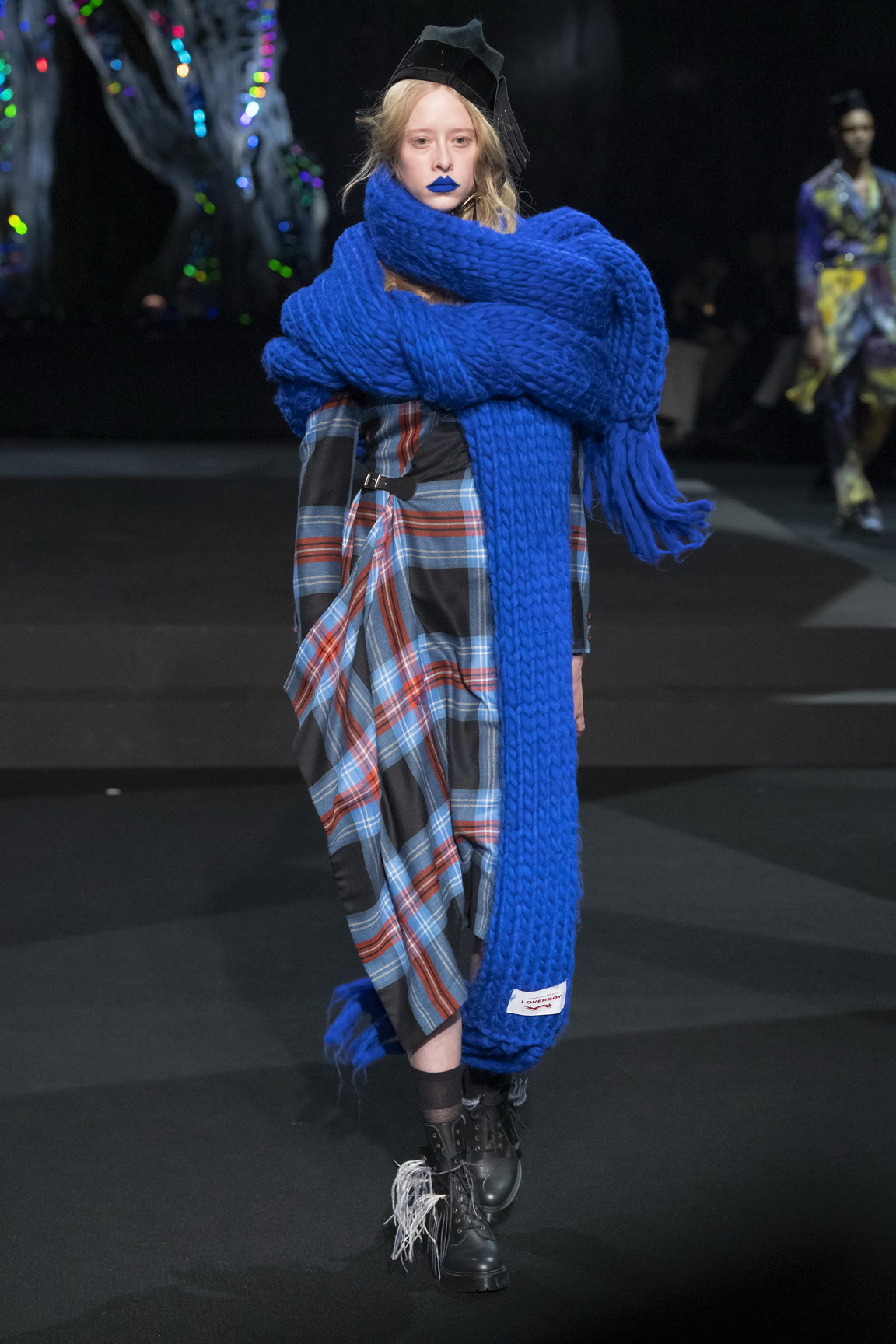 Beyond the Lochcarron tartans, he spent a lot of time trawling the archives of Glasgow School of Art and Mitchell Library, where legendary Glasgow artist Margaret Macdonald Mackintosh (wife of Charles Rennie Mackintosh) became the collection's official muse. Her distinctive coif turned into diaphanous candyfloss bouffants and her wellspring of paintings into floral chintz dresses and cascading tendrils of climbing roses on dresses. Horse bit harnesses and pom-pom strewn dresses nodded to the 200-year-old Festival of the Horse in Orkney, where the islands' children dress up as Clydesdale horses in full-on hand-embroidered regalia. There were even wink-wink-aye-aye jauntily-placed Scottish Tam o'Shanter hats and sporran-shaped handbags.
The show closed with a bolt of lightning and a thunderous moment. One of the dancers (choreographed by former Michael Clark Company dancer Kate Coyne) shuddered and gyrated towards the tree, following a harbinger of doom splaying mourning roses on the catwalk. It all felt a bit eerie, running low on optimism and high on rage. The message was clear: it may be too late to save the world. Yet with this new set of environmental commitments, the future is looking bright for Charles and his Loverboy gang.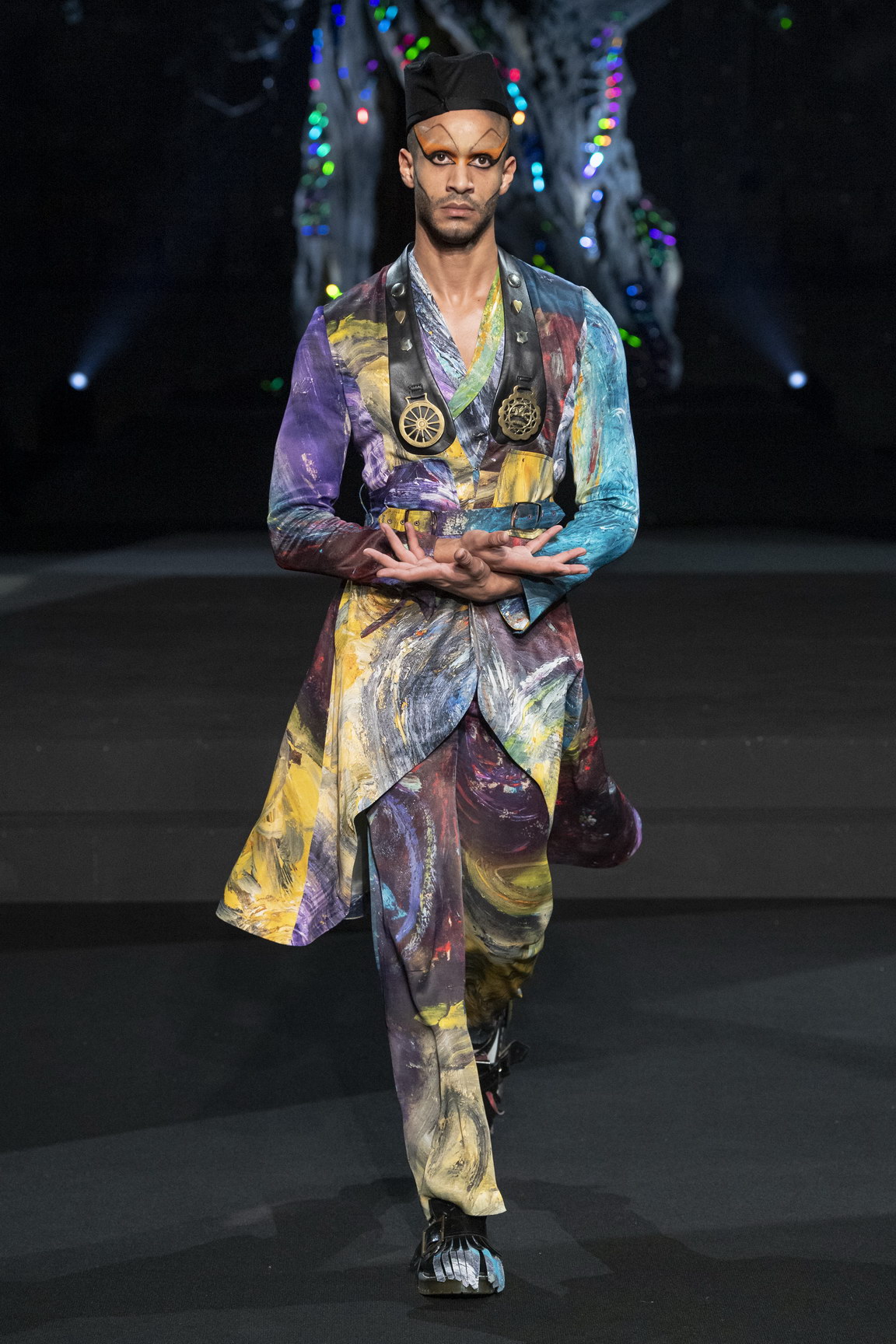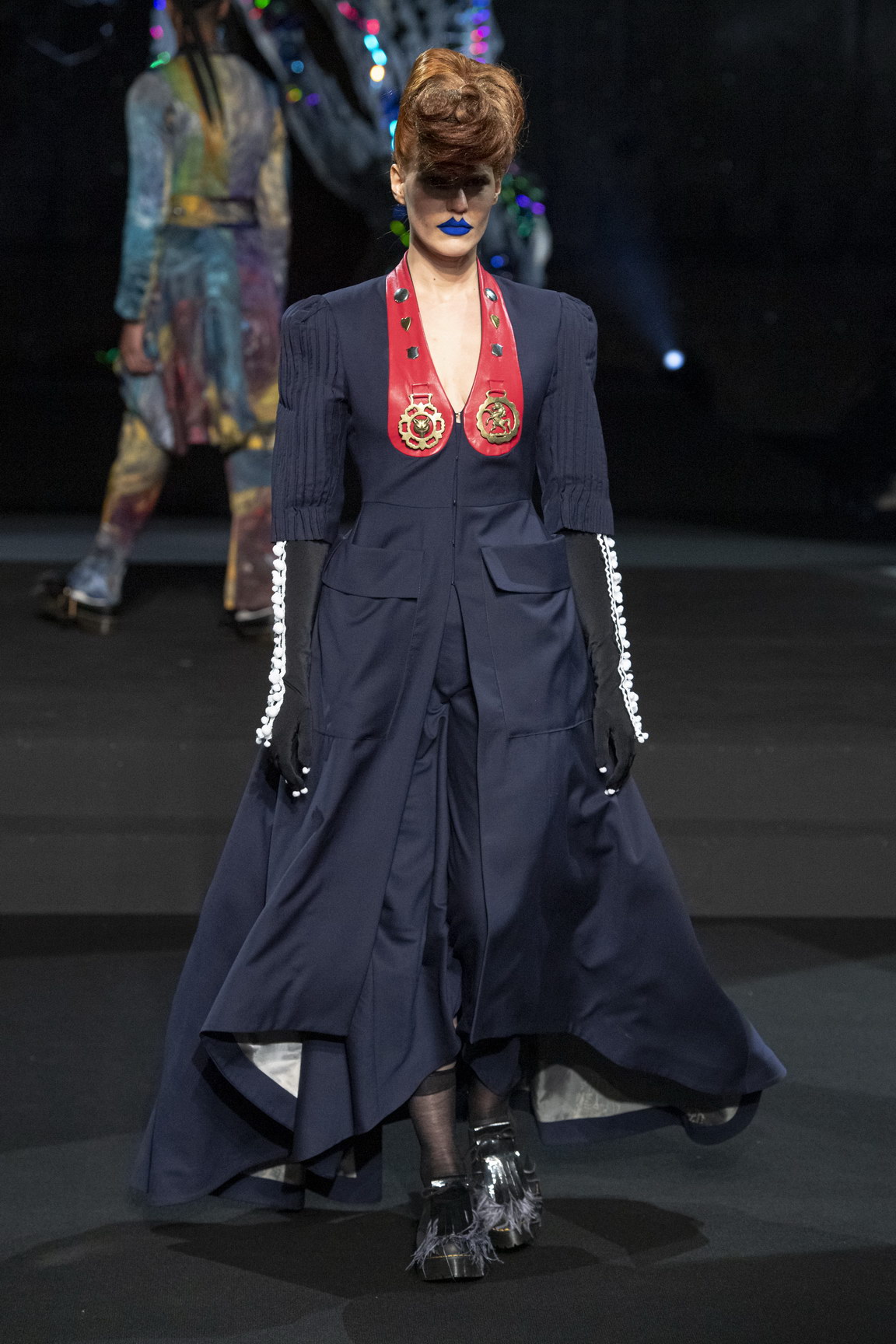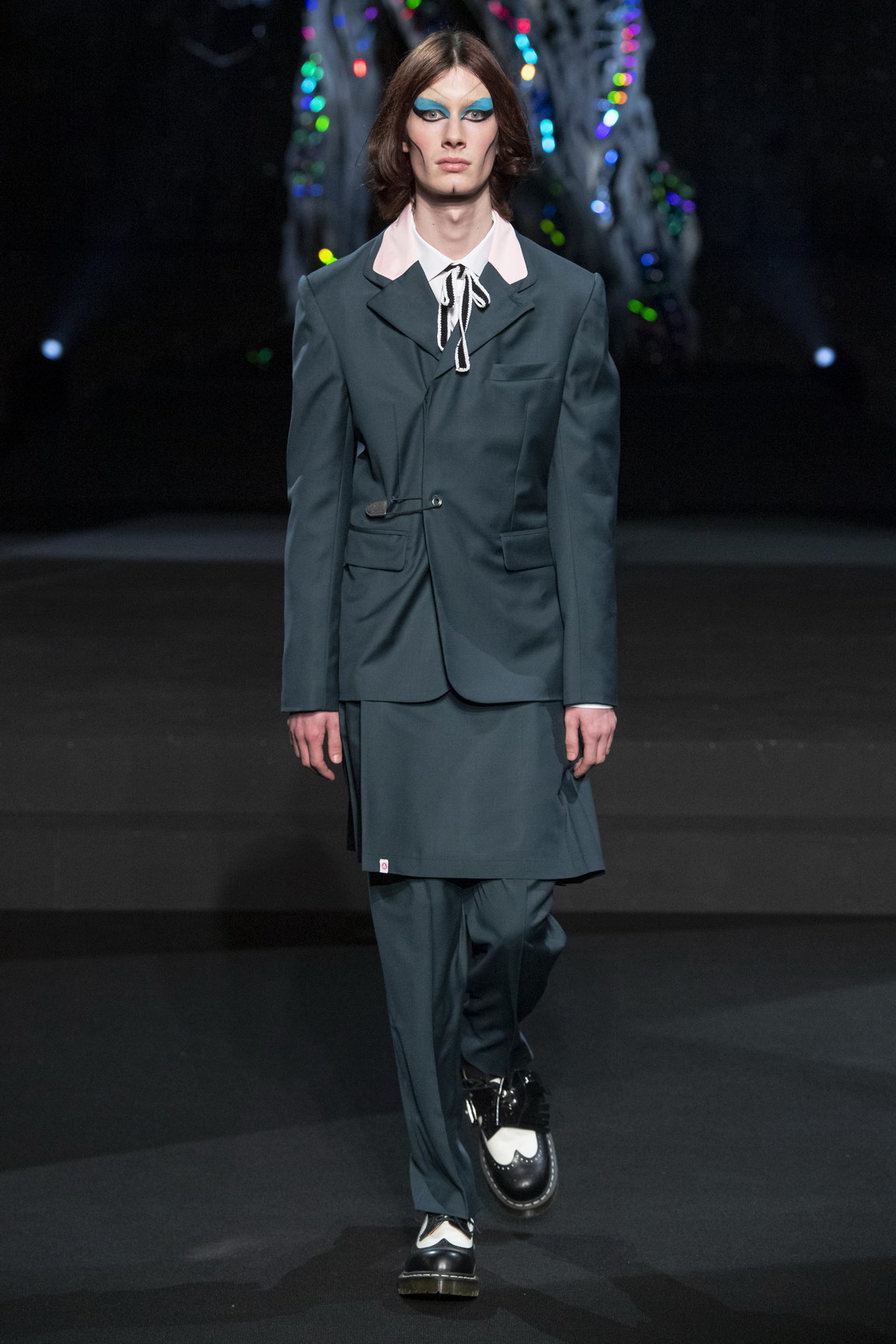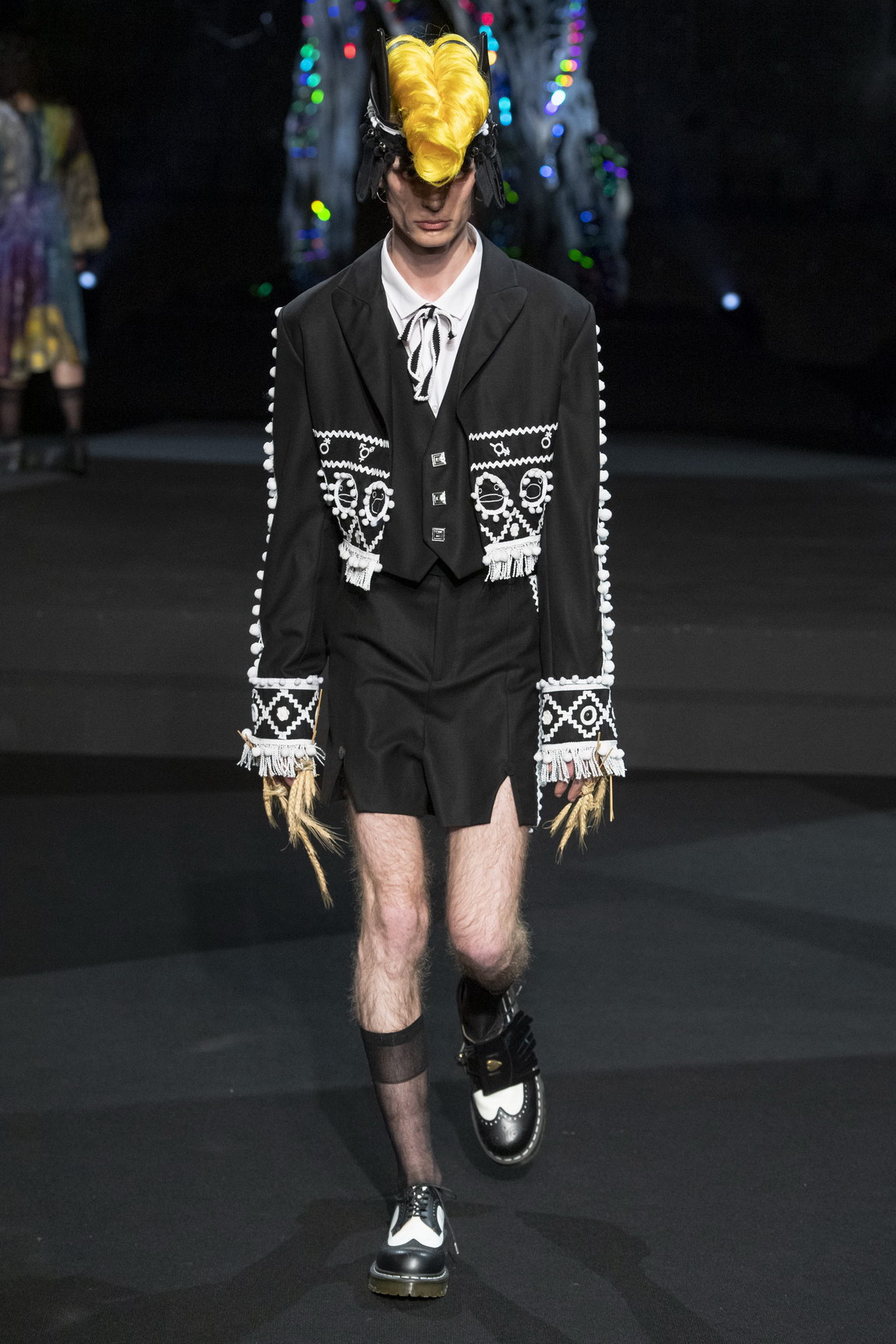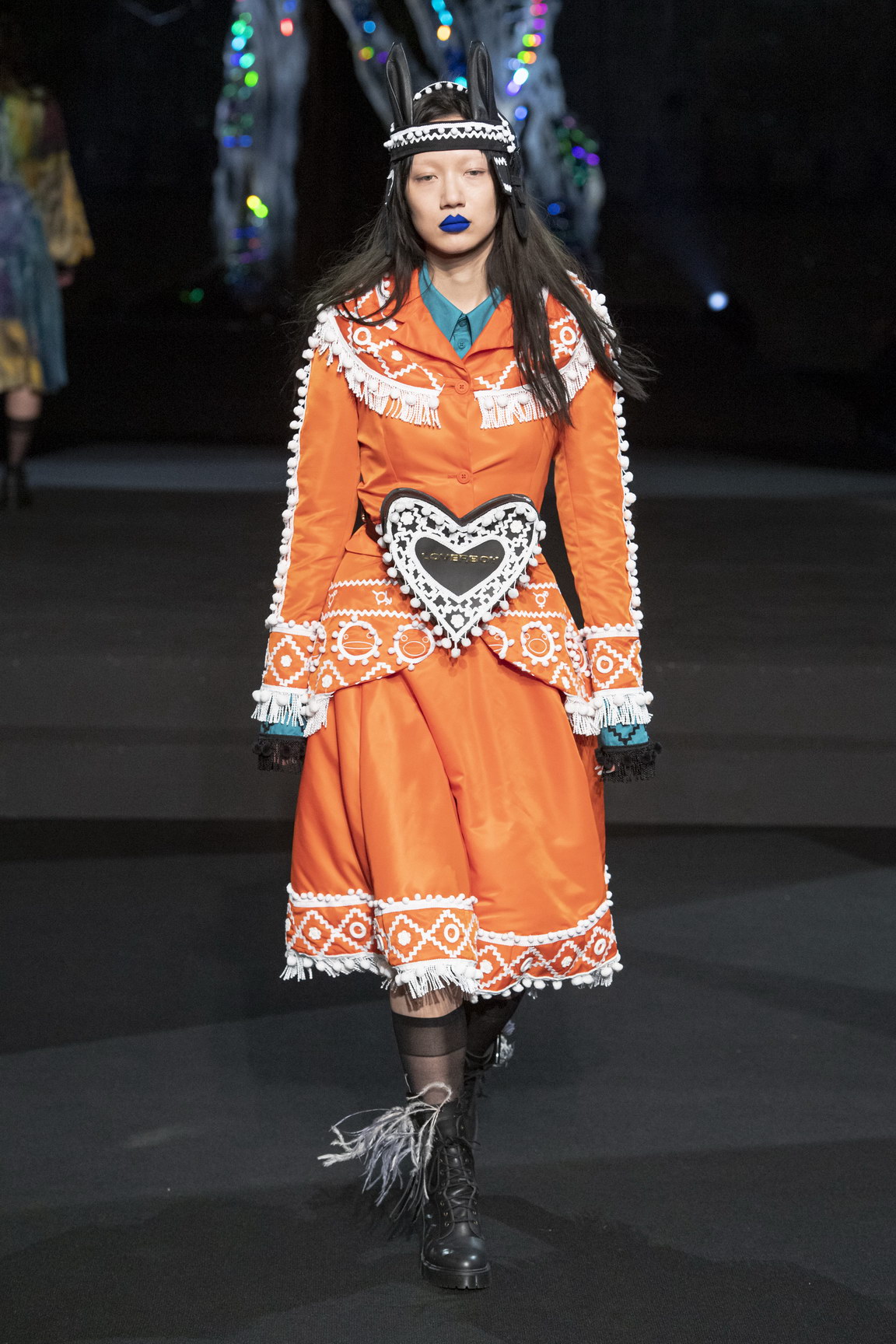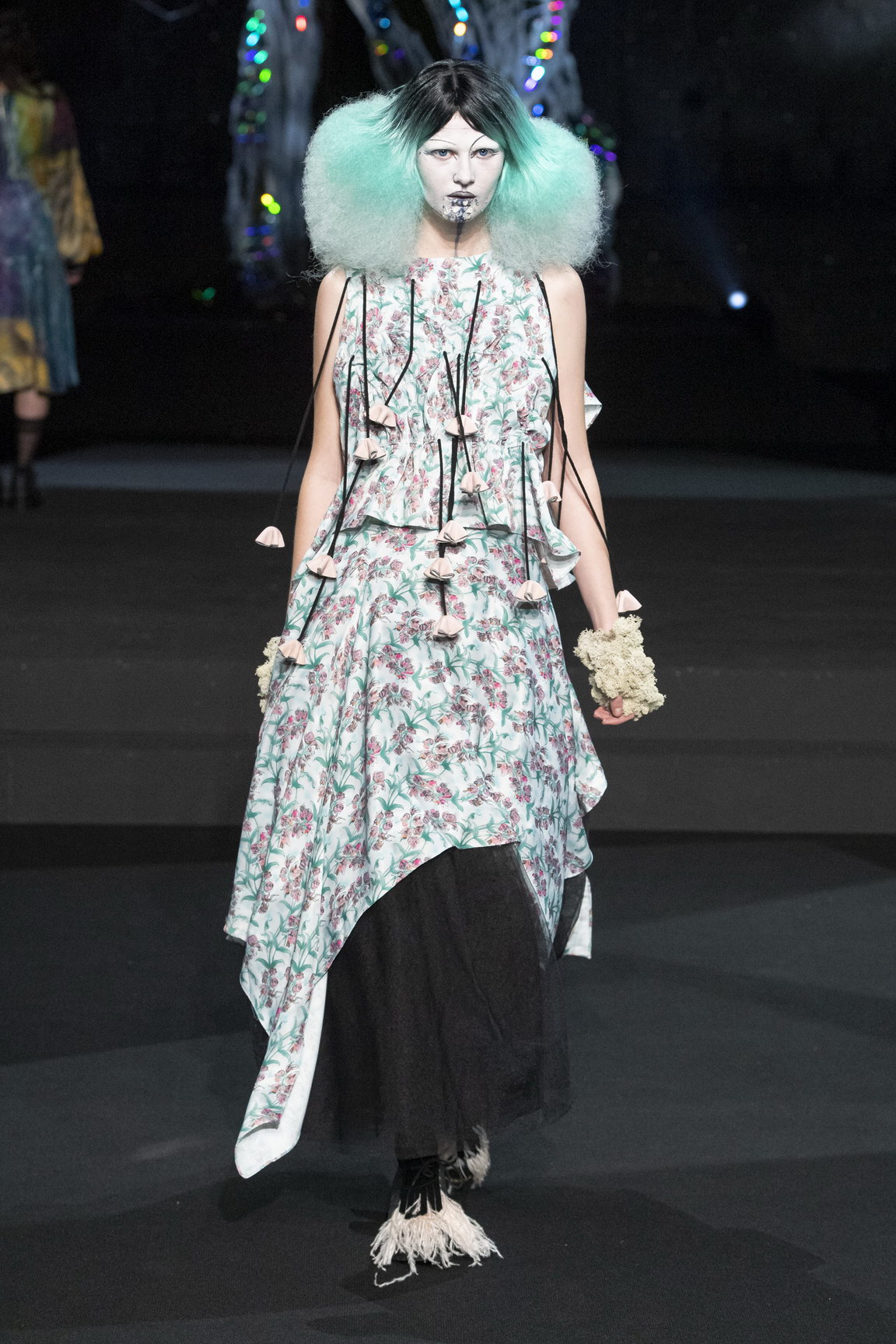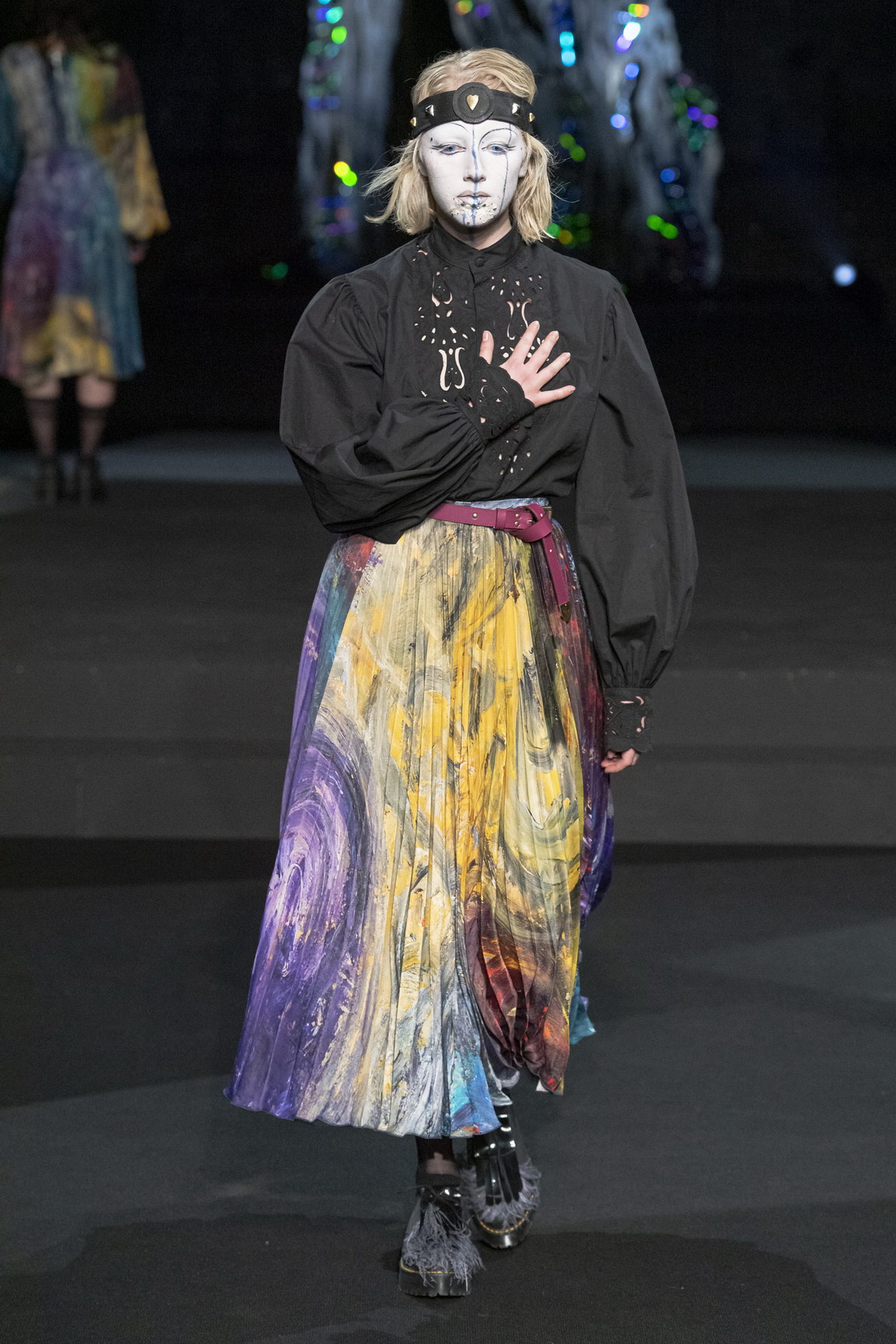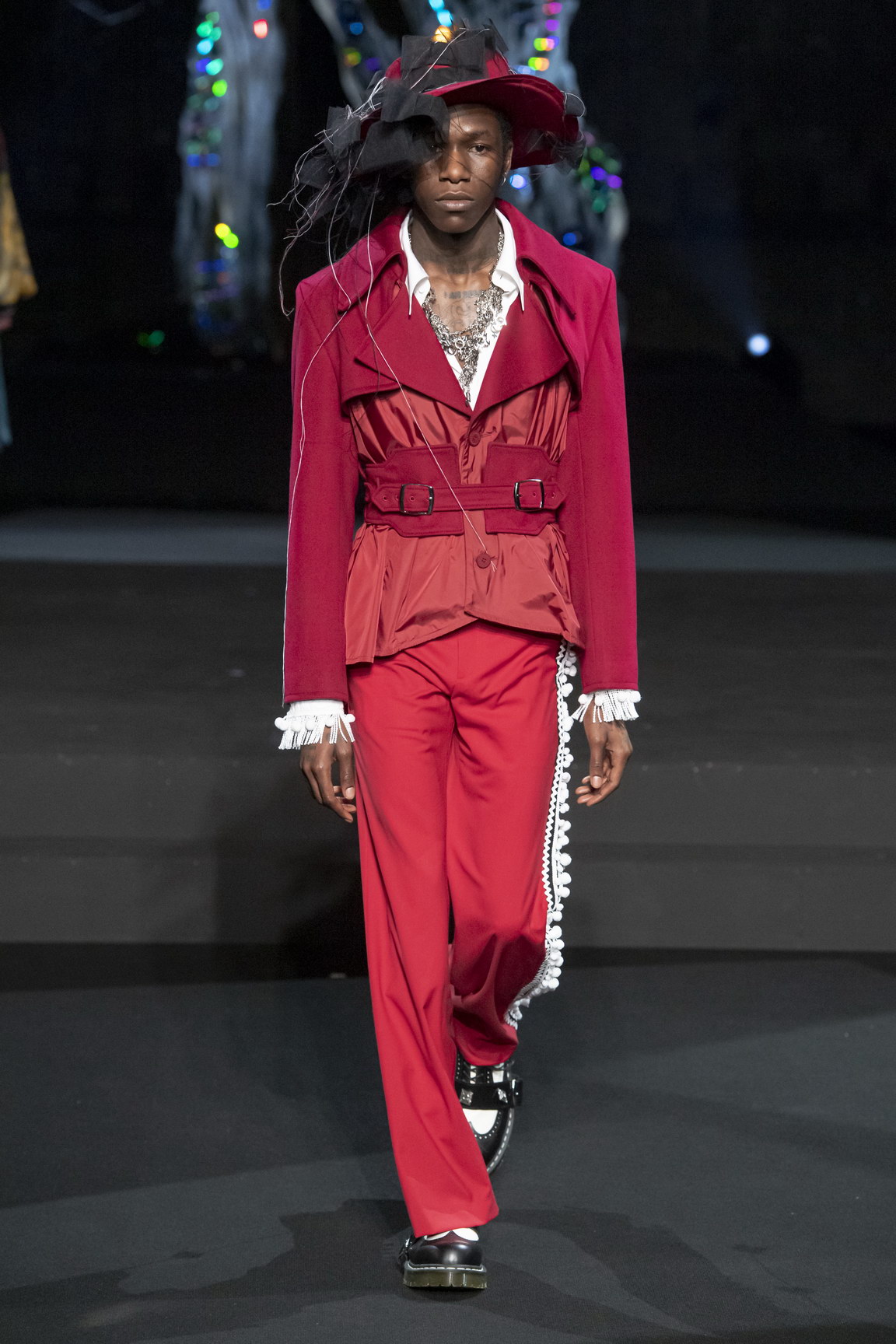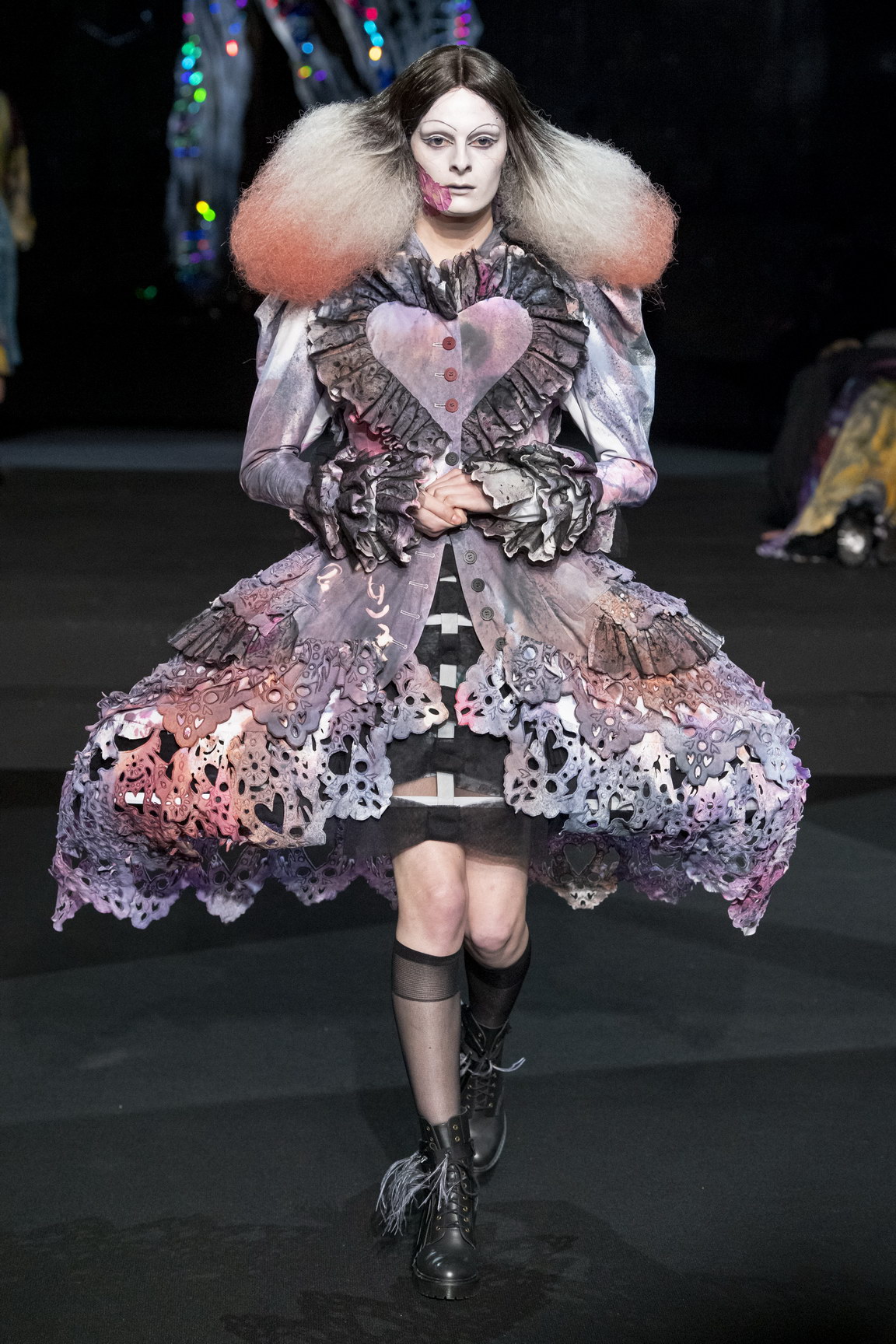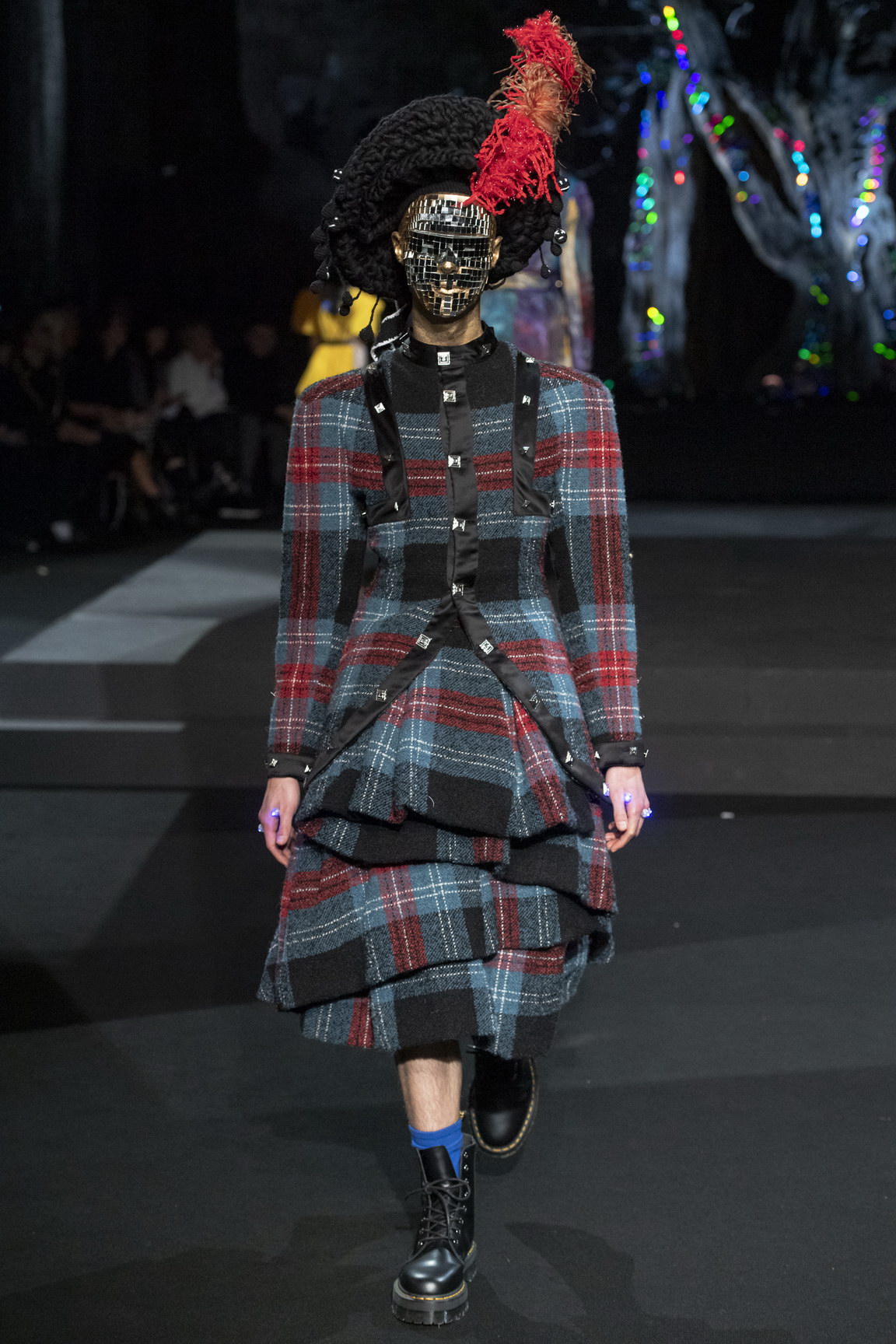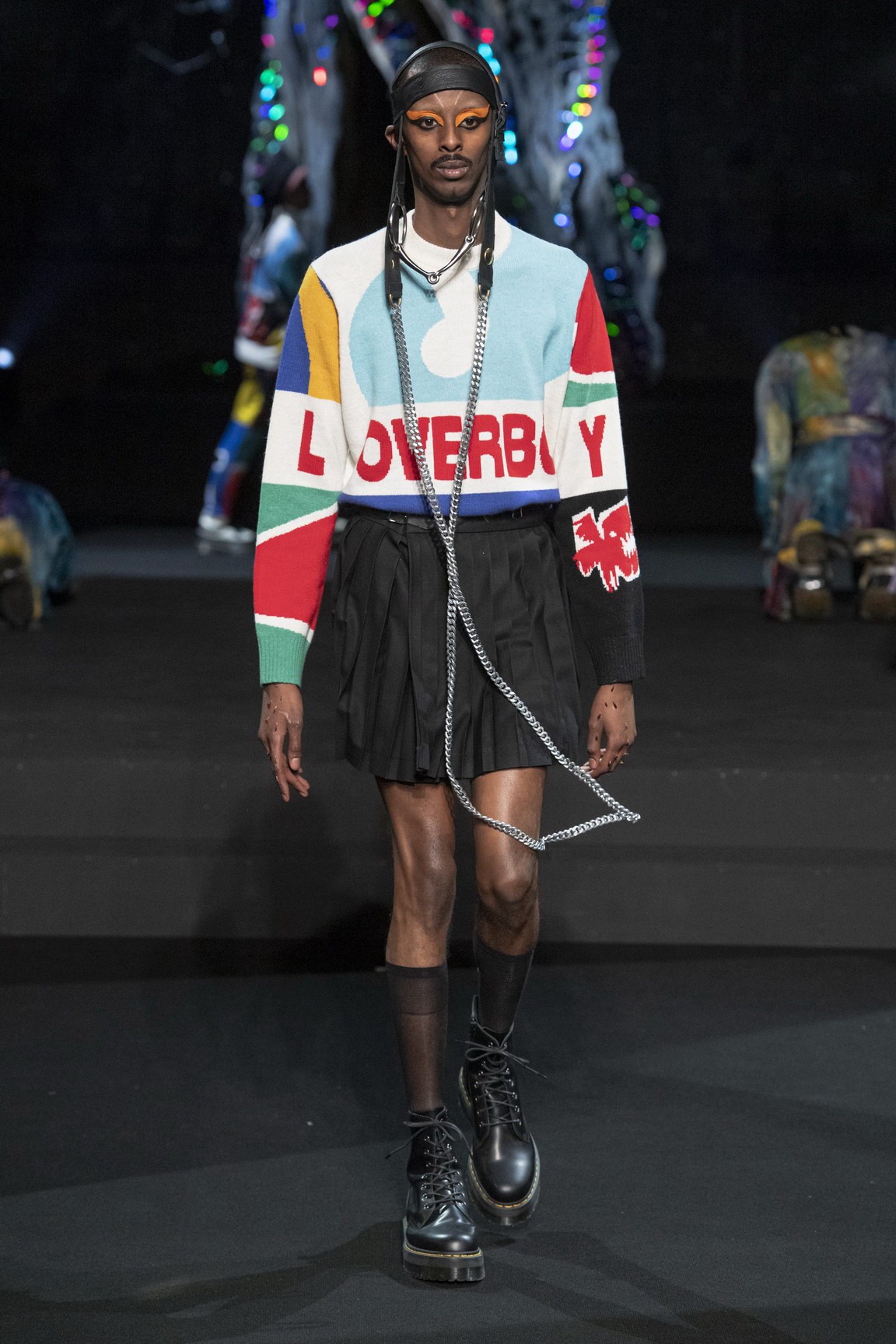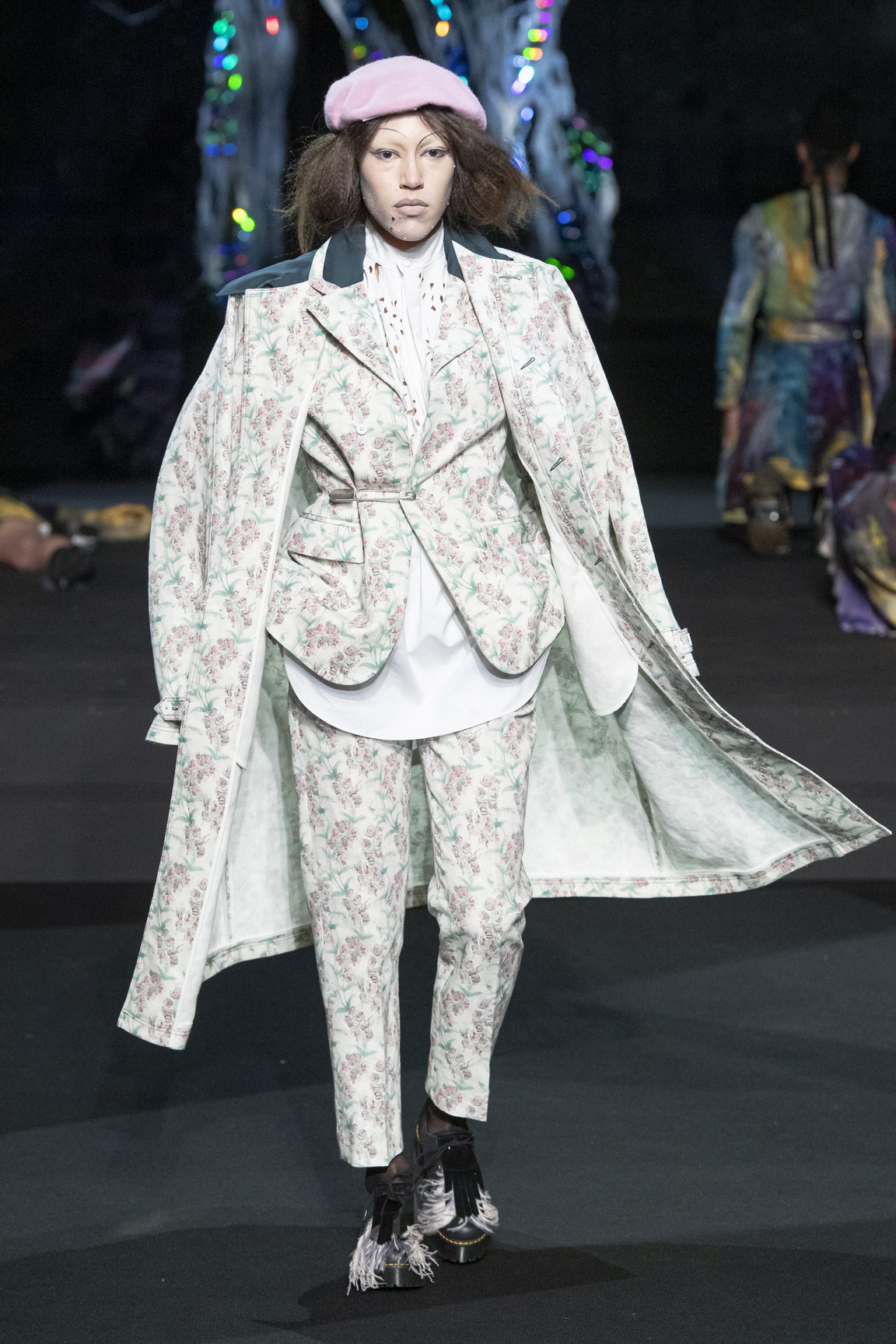 Credits
---
Photography Mitchell Sams