"So close yet so far away" by Shaima al-Tamimi. Photos courtesy of Arsheef.
Inside the Yemeni gallery operating in a war zone
Arsheef's founders Ibi and Lizzy tell us how they support emerging artists IRL at their gallery and through virtual tours on Instagram, making art more accessible despite ongoing conflict.
"So close yet so far away" by Shaima al-Tamimi. Photos courtesy of Arsheef.
Much of the mainstream media narrative of Yemen since 2015 has centred on war, conflict and bombardment. The ongoing violence over the last five years has been referred to as the worst humanitarian crisis in the world by the UN. But in simply reducing the Yemeni experience to political instability over the past decade, rarely do we consider the country's rich culture and its burgeoning arts scene.
A number of galleries and art spaces have closed, making it difficult for Yemeni artists to show their work -- they have had to contend with displaying their artworks in makeshift basements or on city walls. But it's this lack of opportunity that propelled Yemen-based visual artist and filmmaker Ibi Ibrahim and London-based curator and writer Lizzy Vartanian Collier to create Arsheef, the first contemporary art gallery of its kind in the country's capital of Sana'a. Two years in the making, Arsheef is a reflection of the duo's long-standing interest in celebrating and showcasing the works of emerging Yemeni artists, both at home in Yemen and of the diaspora.
What sets Arsheef apart from its Middle Eastern and Yemeni counterparts, however, including the online database Yemen Art Base, is how it engages with the public almost entirely via Instagram. Visitors can DM or email the gallery to arrange a visit and see the artwork in person, but you can also experience the gallery remotely, making Arsheef is as accessible to someone in Sana'a as it is to someone in South Dakota. "We're just a gallery for the 21st century," Lizzy says.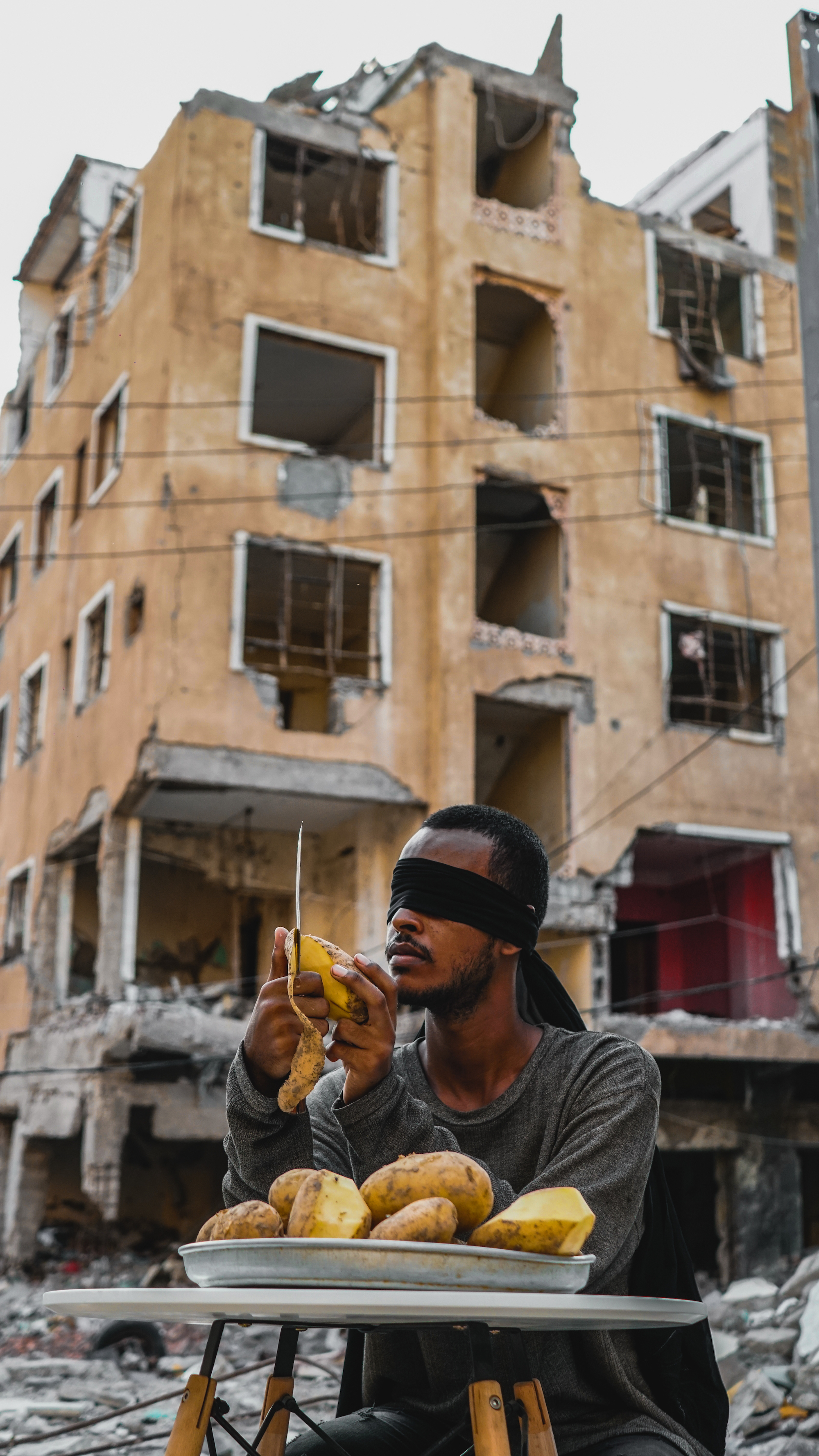 Ahead of their third exhibition next month, we caught up with Ibi and Lizzy to find out how the gallery came to be, why artists' voices are often dismissed during times of war and conflict and what they hope to achieve with Arsheef.
How did Arsheef come to be?
Ibi: I missed art openings in Sana'a as they no longer happen. Most now take place in a café or a non-art setting. I felt that there was a need to bring back those art spaces. It's not that art exhibitions don't take place, but there isn't a regular space. I think that's where the desire to create Arsheef came from. The idea had been running in my mind since I moved back to Sana'a [from Berlin] in spring 2018, but I had to wait until I found the perfect partner to do this with.
Lizzy: We were sitting in a coffee shop in London talking about how we could continue working together. I had written a lot about Yemeni art and projects that Ibi was working on. He then thought I should partner with him on Arsheef. I wanted to help him, but it felt a little silly at first that living in London, I would be able to do anything. Fast forward six months and we're putting the finishing touches on our third show, preparing for an art fair and many other projects.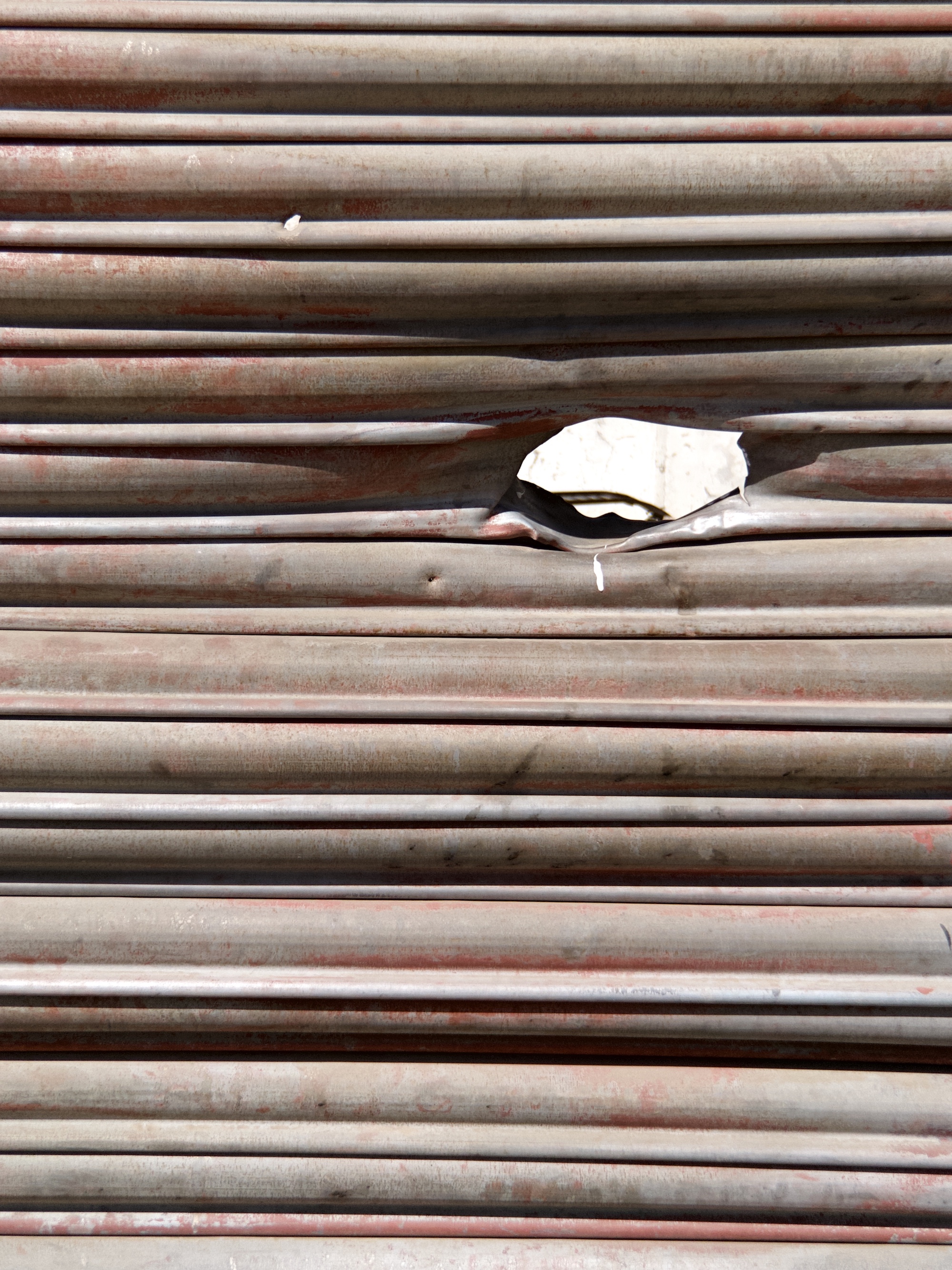 Why did you feel there's a need for a project like yours?
L: Because the media only presents a partial picture of Yemen. It only shows a negative image of a country that's rich and multilayered. What about the youth in Yemen? What about the artists? We wanted to bring them into the spotlight. Yes, young Yemeni today are having to negotiate their lives while living within a war zone but you can't reduce the Yemeni experience to just war. There's a wealth of creativity and talent that deserves to be seen and appreciated. We wanted to support these artists and give them the opportunity to sell and exhibit their work to audiences both inside and outside Yemen.
I: Yemeni artists' voices and work deserve to be heard and acknowledged. During times of conflict, youth and artists' voices in particular are often dismissed and they become marginalized. Arsheef aims to change that. It's also time to bring back a market for Yemeni art and to ensure that artists' work are valued and appreciated just like those in neighbouring countries.
Why do you think now is the right time to shed light on the often unseen – but very much alive – works of emerging Yemeni artists?
L: There's never a "right time". We had to take the chance to let these artists be heard, and more importantly, seen. It was more about the necessity for the world to learn about an existing, but up until now, invisible art scene. How many galleries can you think of that represent Yemeni artists, let alone in the Middle East? I can only think of a handful and I've been working with and writing about the art scene in the Arab region for years. More importantly, there's nobody else doing this. So, if we didn't set up Arsheef, who else would?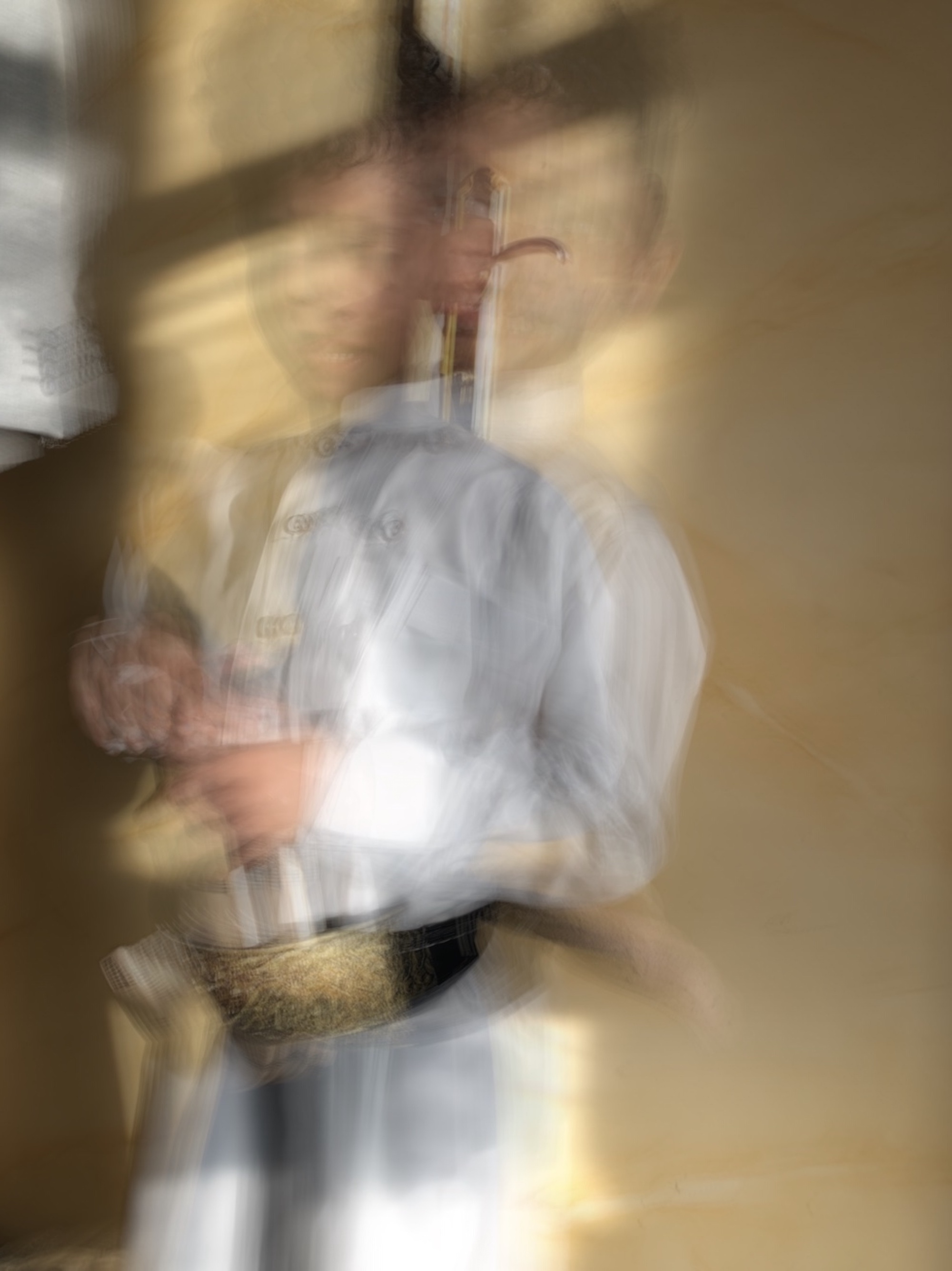 Let's talk about the name Arsheef...
I: It's the Arabic word for 'Archive'. We believe that what artists are making today must be archived for generations to come but also shared widely.
L: On the most basic level, we're archiving contemporary art from Yemen.
How does Arsheef differ from other galleries in the Middle East?
I: Yemeni artists are not being given a chance to showcase their work regionally. I've noticed how dismissive regional curators and art managers can be when it comes to contemporary Yemeni art. I encountered this less than a week ago and it continues to happen. I am without a doubt certain that this dismissiveness won't change. If galleries and spaces in the region won't create a space for us, then we must create those spaces ourselves.
L: We think of ourselves more of a social enterprise. We go out looking for opportunities for our artists, presenting their work to exhibitions and art fairs. We're also mainly operational via Instagram, something I don't think many other galleries are doing despite us living in a very social media heavy world. We're embracing technology to reach people directly and instantly.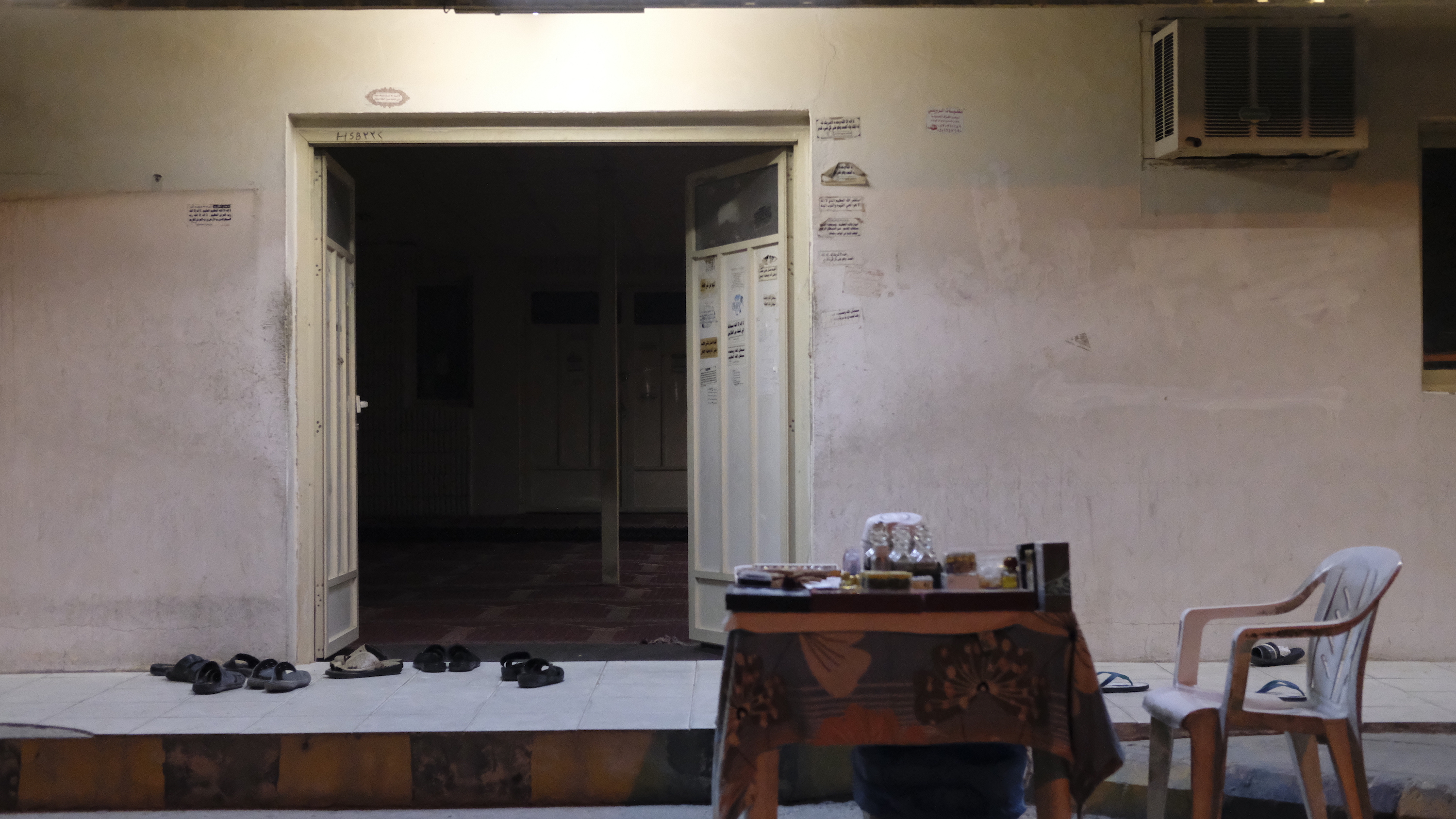 Logistically, how does running the gallery work?
I: We have WhatsApp to thank. We run our weekly meetings on Mondays though we discuss Arsheef on a daily basis. I am in Sana'a to oversee production and the installation of each show. Our second show was a solo show for Kuala Lumpur-based artist Afraa Ahmed, where we locally produced her sculptural installation work.
L: While the physical space is in Sana'a, we're promoting our artists to a global audience as well as a local one. We've both had meetings with major players in the art world on behalf of each other from different corners of the globe. So, having one foot in Europe and one in Yemen is very beneficial.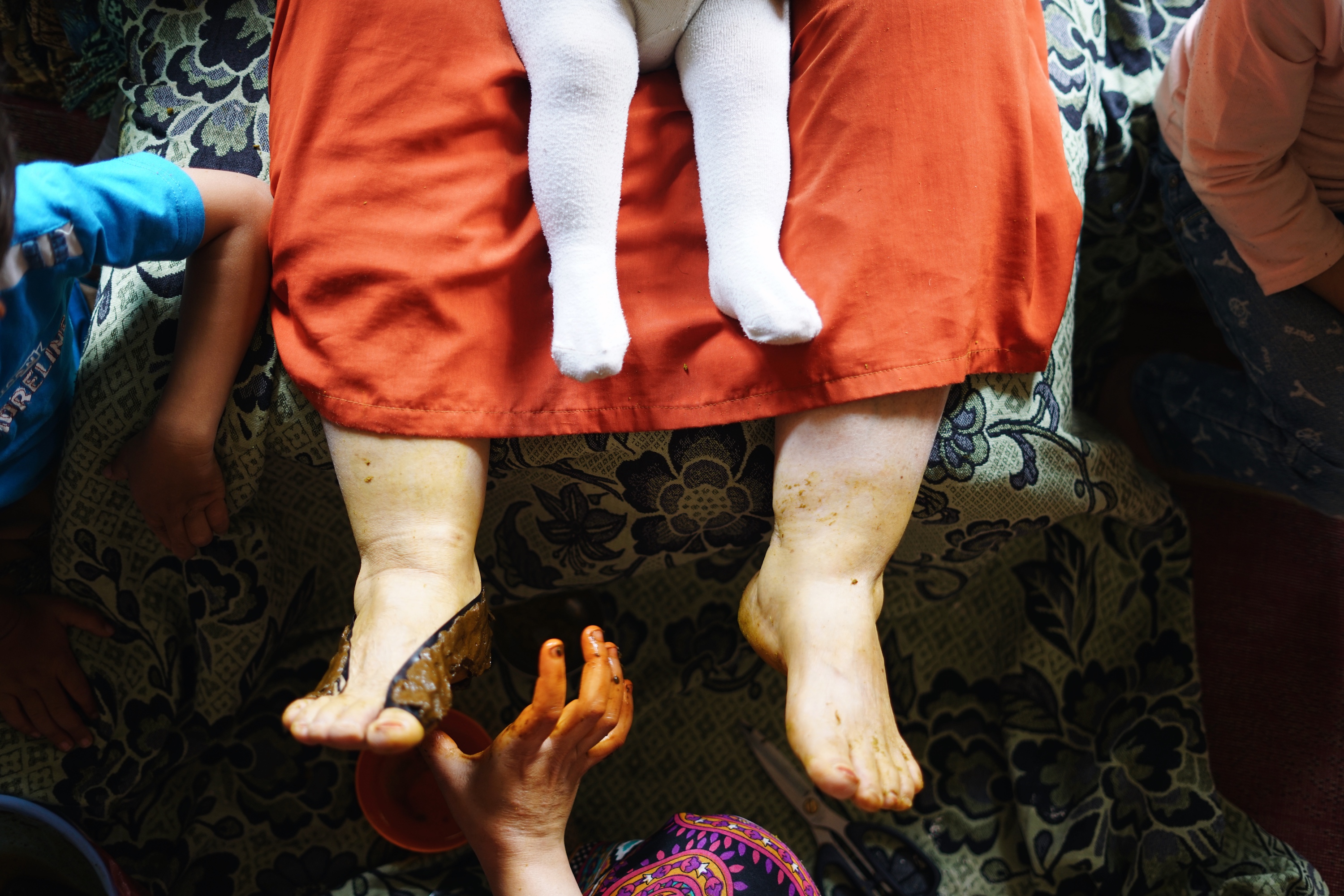 What's next for Arsheef?
I: Sana'a is a city that can't be easily accessed. So, the gallery space experience is only experienced by a limited number of people who are locals and living in Sana'a. The reaction outside of Yemen is often positive and exciting. We hope that in the near future, those followers can make the trip to Sana'a and visit our space. Hopefully, we will be standing strong by then. We've also been confirmed to participate in our first art fair this year, which will be held in Europe. We wanted to be in the Middle East, but we didn't have much luck and support with regional art fairs for the time being.
L: In one sense, we've already achieved [our aim of] shining a spotlight on Yemeni artists and putting Yemeni art on the map. That said, while we're very happy with the media attention that the gallery and our artists have received, we hope that people will start investing in the artwork. This will help the market for Yemeni artists to grow and also allow them to keep producing new work. We [also] hope that people will realise that there's more than one narrative about Yemen. Yes, there's suffering, but there's also hope and beauty.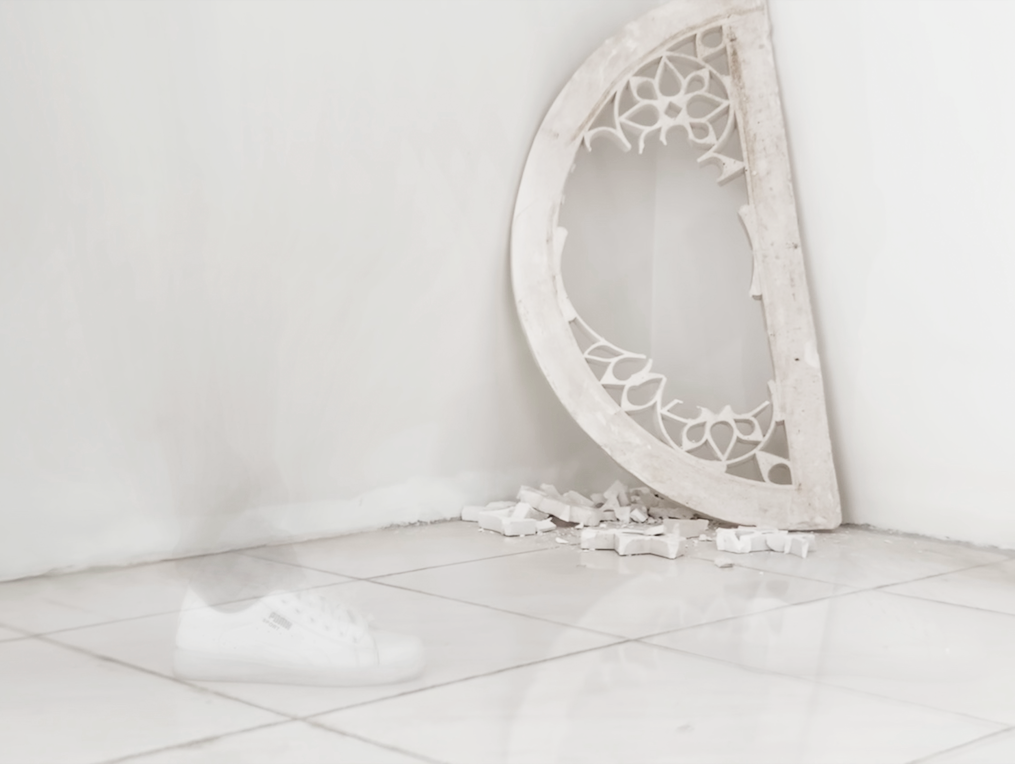 Finally, in a war-torn climate like Yemen, how can art be a catalyst for change?
I: I ask myself this every day. I'm holding on to every ounce of hope there is.
L: As a gallery, we hope that we can give our artists something to look forward to in terms of exhibiting their artwork, as well as some financial return in terms of selling their work. But most importantly, art can offer an outlet for people in times of distress and it can also provide a sense of hope.