Britney Spears is getting her first-ever art show in France
The pop star's masterpieces will be on display later this month.
|
13 January 2020, 10:46pm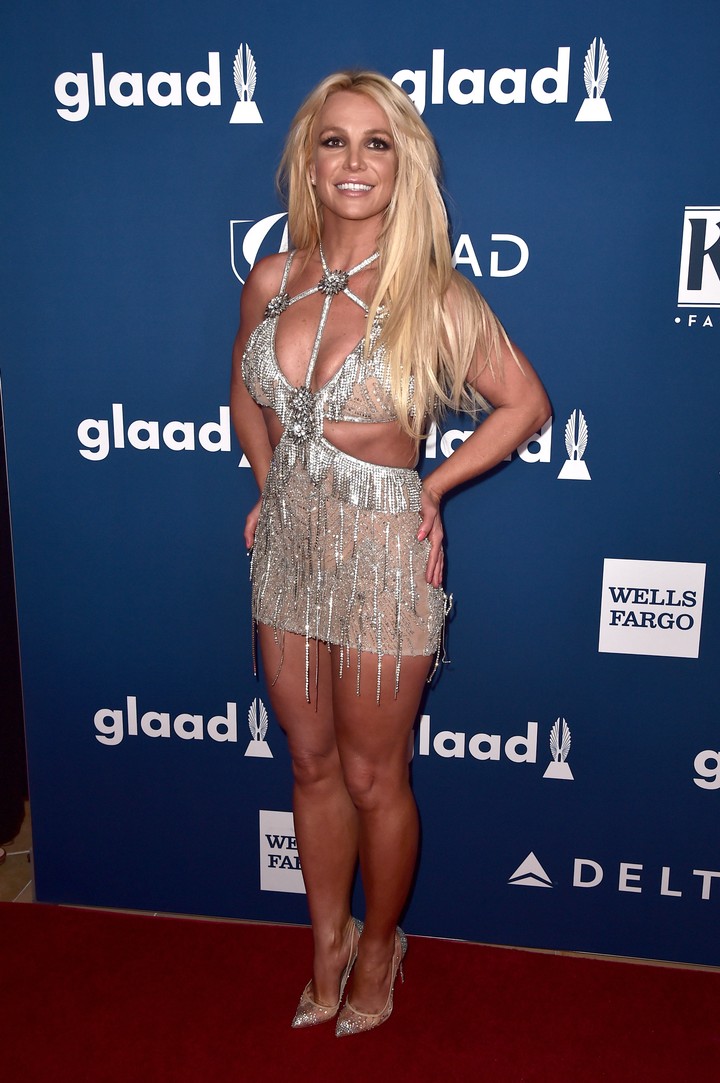 Photo by Alberto E. Rodriguez/Getty Images.
Back in 2017, Britney Spears posted an unprecedented video on Instagram showing off her artistic abilities, once again proving that her innumerable talents extend far beyond acting, singing, and dancing with snakes. In the Mozart-dubbed clip the pop star turned painter is seen decorating a canvas with multicolored, whimsical flowers. The work later sold for $10k at a charity auction in Las Vegas to benefit the victims of the Route 91 Harvest Festival Shooting.
"The flowers in my painting represent a new beginning, and it's in that spirit that we move forward," Britney reportedly said in a video message at the benefit. A new beginning is right, as perhaps the princess of pop is making her transition to full-blown artiste. The same flowery painting is featured on the announcement for Britney's first-ever solo art show, which opens at Galerie Sympa in Figeac, France on January 18 from 6 to 9 p.m.
It's unclear whether Britney is directly involved with the exhibition or how many paintings will be on display, as the gallery's site is certainly lacking in detail. However, the show appears to be titled "Sometimes you just gotta play!!!!!!" after the caption of the original video post and it will run, naturally, "Till The World Ends."