An exclusive look at the making of Gucci's AW20 men's show set
We take a sneak peek at the impressive structure and break down the influences behind it.
|
14 January 2020, 11:48am
Imagery courtesy of Gucci
If you didn't manage to cop an invite to Gucci's AW20 menswear show today -- still waiting on my invite in the post -- then fear not! Alessandro is blessing us all with a livestream of the whole event, set to go start today at 11.30AM. He's also blessed the readers of i-D with an exclusive look at the making of the set this season.
For AW20 Gucci take their inspiration from the idea of "Masculine Plural" -- an exploration of modern masculinity and how, in a patriarchal society, gender ideals can be informed by toxic stereotypes. The set was built around the idea of the passing of time, symbolised by a voluminous mechanised pendulum in the middle of the room. Unspooling these archaic ideals of what it means to be "macho", this season's show plays with the idea of what it means, fundamentally, to be a man.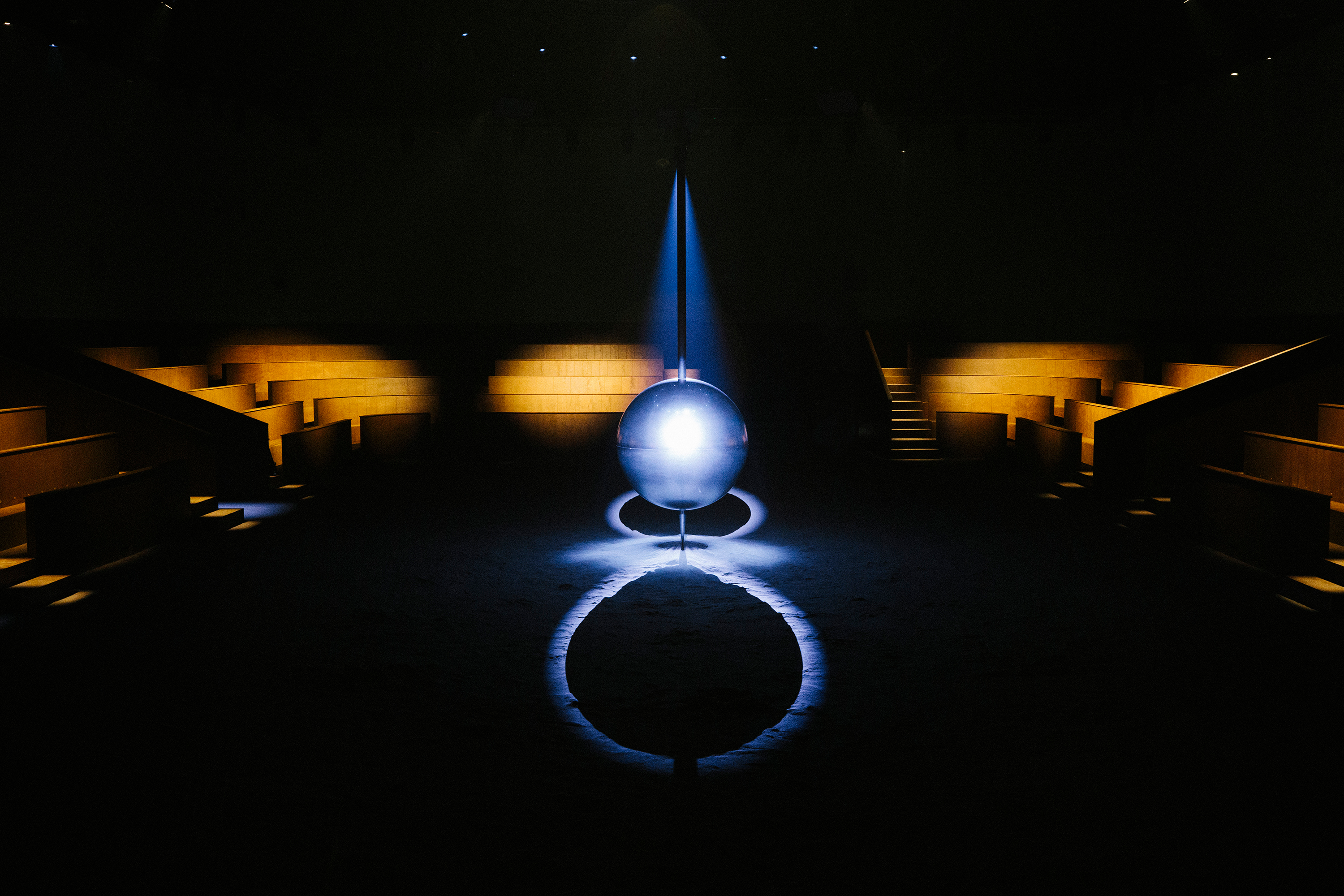 The Gucci man for AW20, the show notes offer, is "A man on his knees in front of surrender, who honors fear and its thorns. A man full of kindness and care. A man who leans on others, who burns up the myth of self-sufficiency. A man who is also sister, mother, bride. A man swollen with disorder, who names blood's ignition and nostalgia's dismay. A man who complicates the weaving of his own affectivities, opening himself to non hierarchical relations. A baby man, able to do bold and playful somersaults, who wonders in amazement when the world becomes new. A man pregnant with broken chains."
The house's collection space is similarly deconstructive, playing with the idea of time itself. The space is centred around a mighty pendulum, which oscillates 360 degrees around its axis. Set in Piazza VI Febbraio in Milan, the audience will sit on bleachers surreally surmounted by a green screen filmic cyclorama. It calls to mind an amphitheatre or lecture hall (just a lot more chic).
Check out our exclusive imagery of the set ahead of the show this morning: