Lil Nas X's stylist on creating the star's most iconic looks
You might not know Hodo Musa's name yet, but if you've seen Lil Nas X's dayglo, modern country ensembles, then you've definitely seen her work.
Image via Getty
Over the last year Hodo Musa, a 36-year-old stylist, has been making a name for herself in The City of Angels. Back in March, as rap-sensation Lil Nas X's song "Old Town Road" stormed the charts, Musa took on a job as his full-time stylist. Having received her long-awaited work visa a few months earlier, Hodo relocated from Oslo and briefly styled Noah Cyrus before catching the attention of the Georgia-born rapper.
"Oh, it was love at first sight," Hodo laughs. "I obviously already knew the song – it was everywhere! But I didn't really know what he looked like. I went to his management Maverick's offices to meet him for the first time and was just shocked by how beautiful he was. 'Your Instagram doesn't do you justice, cause you're a goddamn model, I told him'."
Outside of fashion, the two quickly discovered they had things in common. Born in Somalia in 1983, Hodo fled the country with her family during the civil war. They ended up in Malmø, Sweden. There she grew up in a small flat in an impoverished part of town alongside her seven younger siblings, her mum, and her dad. At 18, she packed her bags and left Malmø to pursue modelling in London, followed by a brief stint in New York before finally ending up in Oslo, with the aim of conquering the local fashion scene as a stylist. Similarly, Lil Nas X built his own career from scratch without help from anyone, initially releasing "Old Town Road" independently and promoting it over Twitter and Instagram.
Since Hodo styled the 20-year-old for his second-ever performance in April, they've worked closely together creating his long parade of highly praised and undoubtedly super extra looks. The Christian Cowan suit in silver with the ruffled shirt underneath, which he rocked at the MTV awards, and the lime-green Christopher John Rogers suit he wore at the AMAs are just a few examples of her handiwork.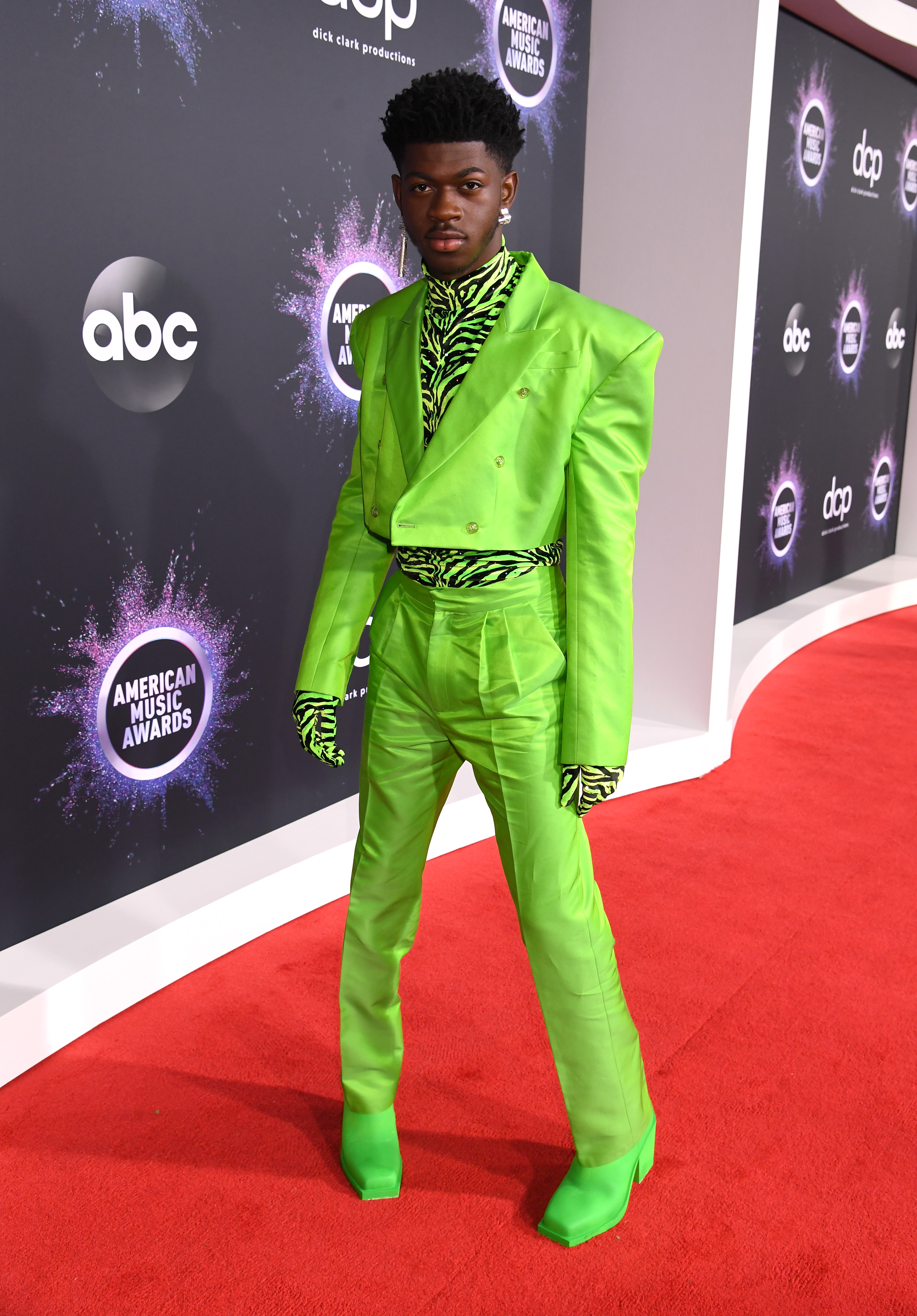 "By the time I met him, he'd already started wearing the cowboy hats and a sort of western look, but throughout the second part of 2019, we tried to move on a bit from that expression. A little less costume-y, a little more fashion", says Hodo, who cites Prince and Grace Jones among her fashion inspirations. "I am an 80s kid, after all! We've definitely taken inspiration from these legendary icons but never tried to copy anyone. And I think the reason why people have responded so well to the looks I've styled Lil Nas in is that we've done our own thing."
Through her work with Nas Hodo has begun to negotiate the world of fashion and celebrity at new heights. "We were invited to attend the CFDA dinner in November, when our friend Christopher John Rogers, who we've collaborated with several times, won," she gushes. "Anna Wintour came over to shake Lil Nas X hand, and I was like, 'Oh my God, she knows who you are!' and then she shook my hand. I was so sweaty that the poor woman had to immediately dry her hands off on her skirt."
If the stylist sounds suitably starry eyed, it's because she is. Hodo feels like meeting Lil Nas X was her destiny, and now she's enjoying what fate has in store. "I really feel like I was destined to meet Lil Nas X," she says. "It might sound silly or crazy, but I instantly knew our collaboration was going to be fruitful and long. He gives you the freedom that's needed in order to do your job well, cause he has faith in the people around him. And he doesn't have an ego. His ego is dead, just like mine."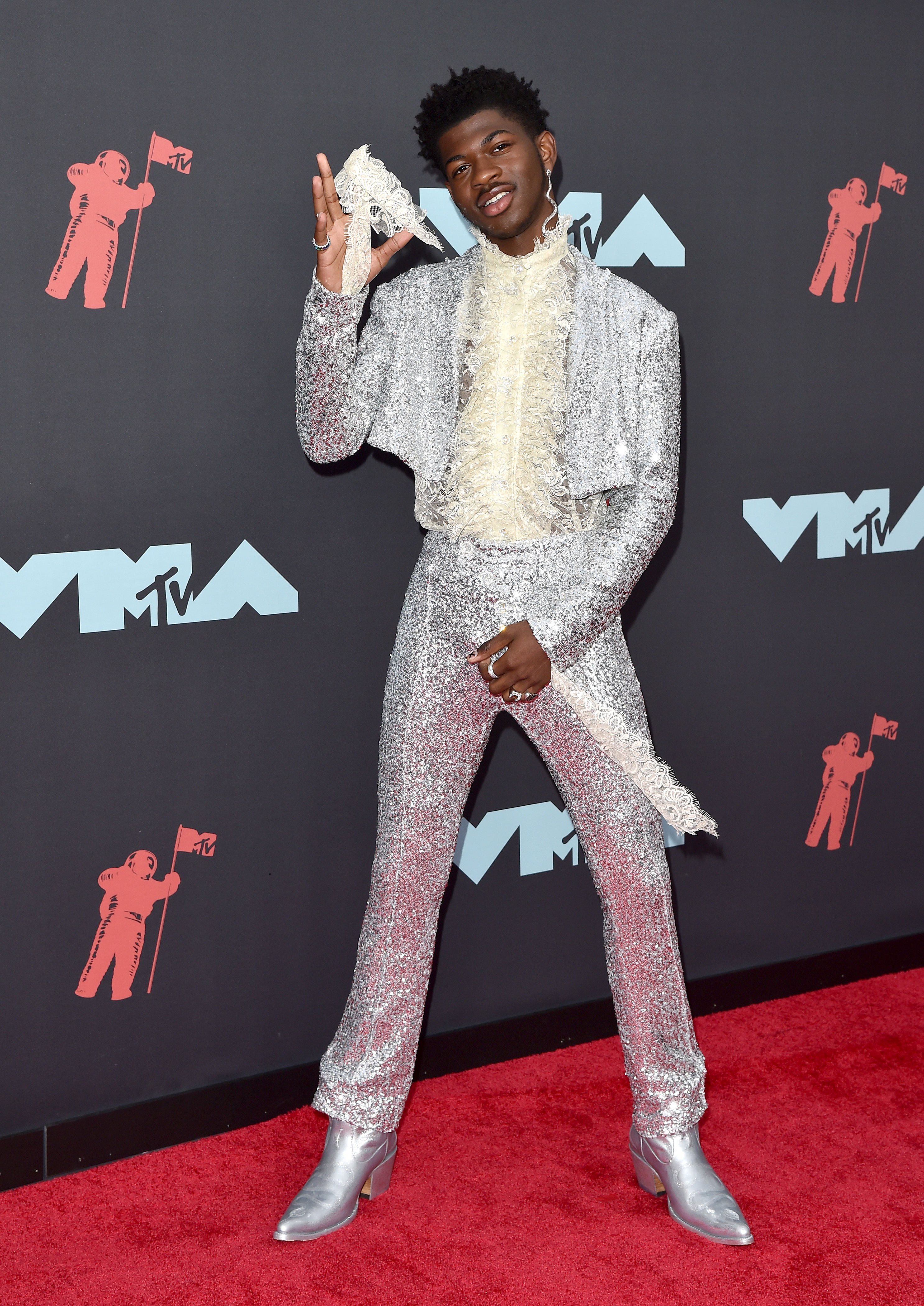 Now the stylist calls LA her home, but notes that it's an intense, ambitious city, a place where industry sharks are constantly circling, ready to take advantage of any gullible newcomer. It's certainly a place where the death of the ego is not a dominant ideology. "As a black woman, you often feel like you're on the bottom of the food chain and that there's only space for one person of colour in the room," she says. "You know that you have to work harder, often for less pay, staying in other people's shadow."
"Luckily for me, though, I was schooled in Scandinavia and therefore have a foot in both camps, while still always maintaining a sort of immigrant mindset. I know how to move in whatever room you put me in. I'm never afraid, and there's nothing in my body language, the way I think or talk that express that either. That's why I've been able to get through the doors I have."
She's enormously grateful to be working for an artist who actually wants to credit her, a black woman, for the work she does. "I think as black people we're used to feeling like the world is fighting against us, that no one wants us to win. It's a really palpable force. The last decade was all about fighting, low vibrations, and the sense of being victims", Hodo says.
"But now I feel like that energy is gone. I don't think there's ever been a better time than now to be a woman of colour, a Muslim, or someone who feels like an outsider. As long as you have drive and talent, a passion for what you do, and a willingness to work hard, this is the time. This is our time. We're out of excuses."