nyc cab drivers are modeling helmut lang merch
Cop the collection from a Helmut Lang-branded taxi this week.
|
04 December 2017, 9:16pm
Photography Alex Lee
In 1997, Helmut Lang moved to New York City, and made some very prescient decisions. Three days before his inaugural New York Fashion Week show, he decided to just put the whole collection up on "the World Wide Web," as it was then known. He was also the first fashion designer to ever advertise on an NYC taxi top, joining the esteemed ranks of Broadway musicals and diet-friendly beer brands. That latter move celebrates its 20th anniversary next year, but Helmut Lang is celebrating early. The brand has just dropped a surprise capsule collection that celebrates its entrepreneurial, NYC-centric roots.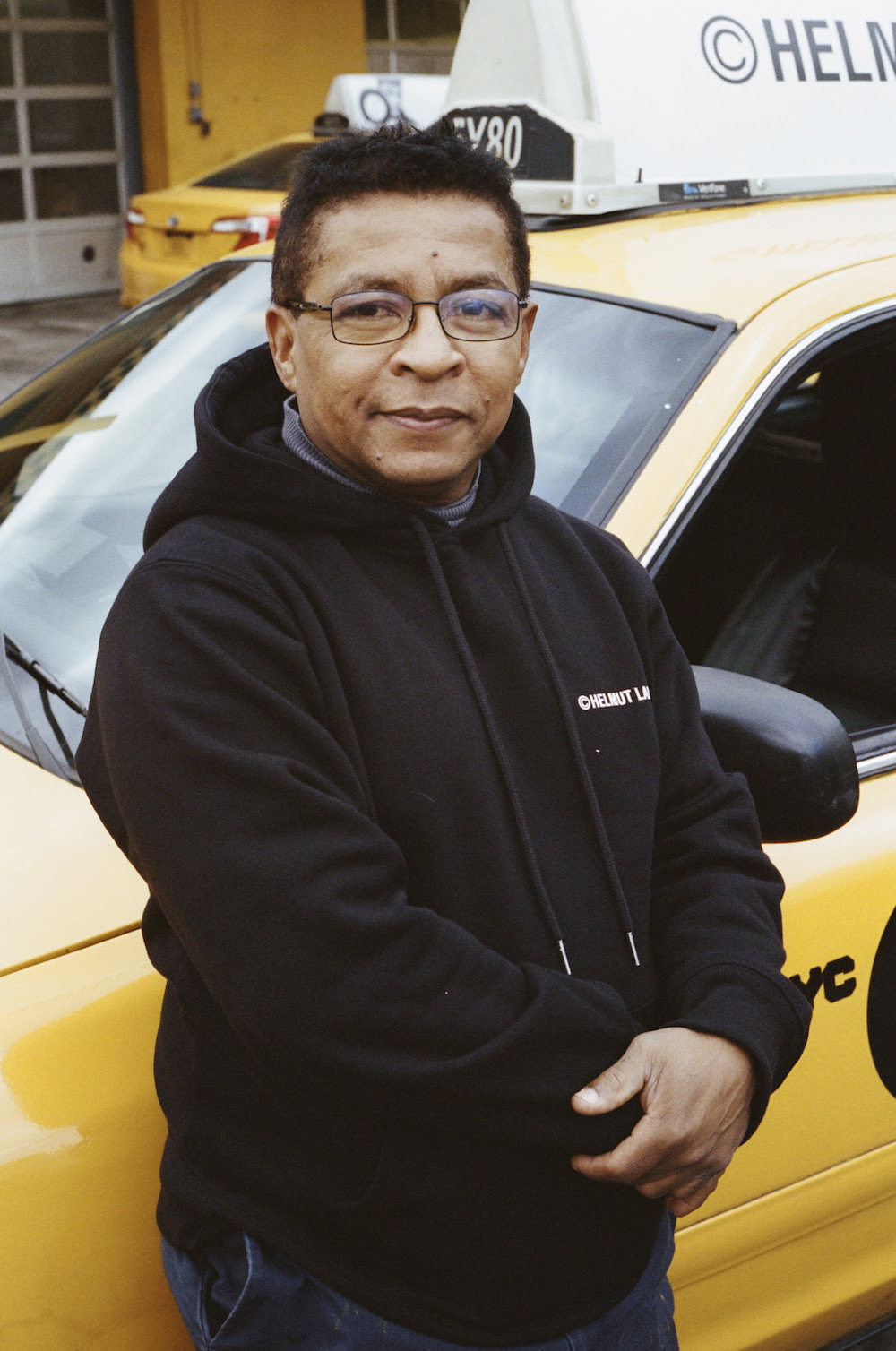 The capsule is a naturally tight edit for the minimalist brand. It includes T-shirts ($125) and hoodies ($210) that feature an archival Helmut Lang taxi top image dated September 2000. (You might recognize them — if not from the cabs, from the book Postcards from the Edge of the Catwalk.) Check out the line here, or try your luck IRL. A special Helmut Lang-branded taxi will be giving some pieces away from the collection this week. Keep an eye on the brand's social channels for more info!