the best young artist-run spaces and galleries in los angeles
LA is a paradise for young creativity right now.
|
04 December 2017, 9:31am
As It Stands
This article was originally published by i-D UK.
As rising rents in New York continue to push against the city's youth, more and more young artists find themselves relocating to Los Angeles. The weather's good and the city's affordable. And there's infinite juice bars and Korean spas and cryotherapy centers and motorways. There's an endless stream of blue chip big galleries opening outposts in the city, but the real gems are in the underground — the artist run spaces and young galleries harnessing the creative potential of the City of Angels.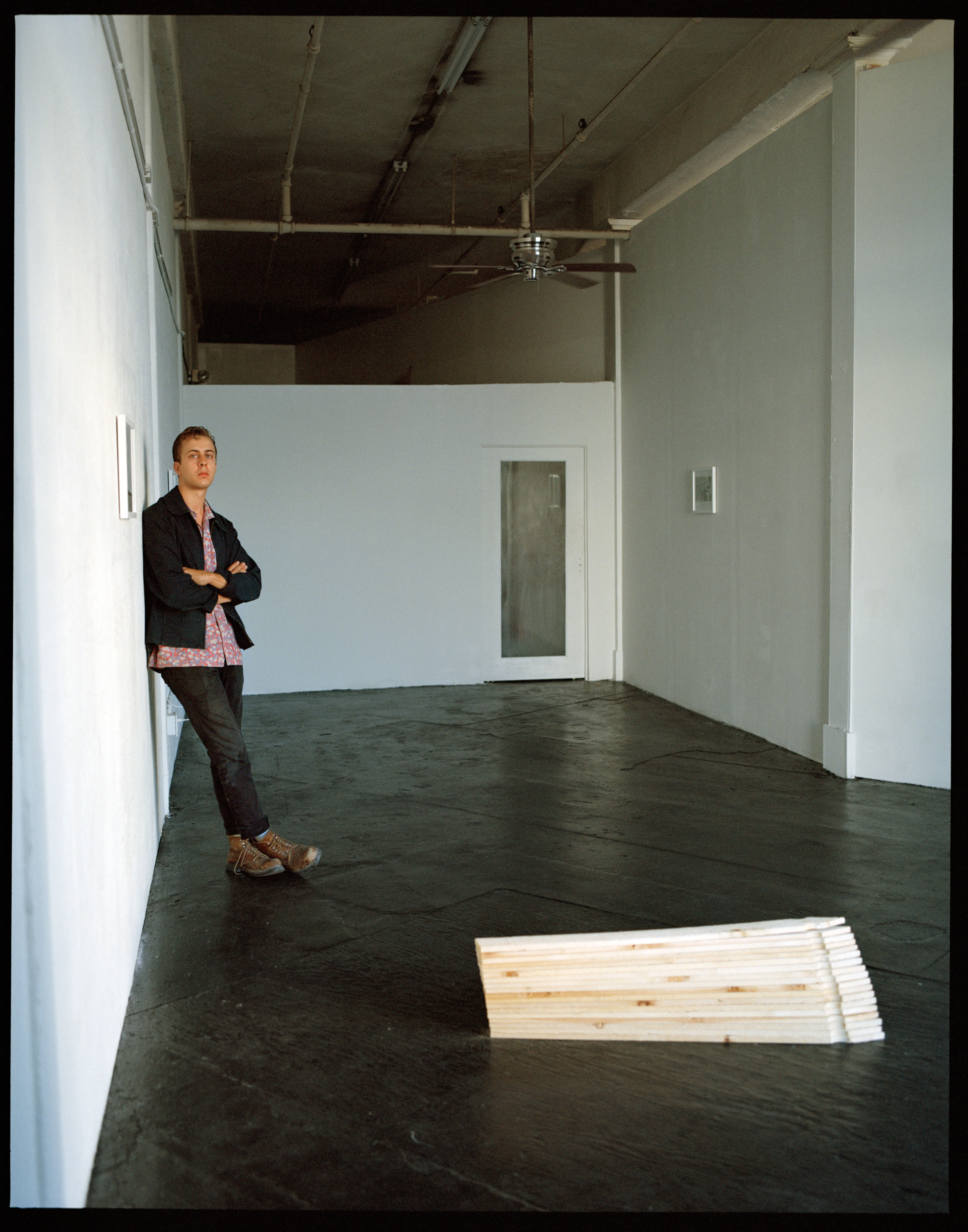 As It Stands, 2601 Pasadena Ave
"I was just hanging out in LA for the summer and I found this incredible space for rent and decided to stay here and go for it," Chris Pecaro says, explaining how he came to open As It Stands. "Looking back it was a dumb, impulsive decision, but most good ideas usually are." He met Aria Dean when she co-curated the first show there with a mutual friend, Nilo Goldfarb Cartwright, and the following spring he asked her to join him as co-director. Both are 24, both live in Los Angeles but spend a good amount of time in New York, and both are artists (Aria is also a writer and Assistant Curator of Net Art and Digital Culture at Rhizome). So they're perfectly placed to bring a new generation of young artists and curators into the program. Just this summer they've organized a solo show of Samuel Kenswil, who grew up in the city, delicate graphite drawings of scenes from sitcoms, and a group show curated by Flynn Casey from Portland, Oregon. "We try to strike a balance," Aria states. "Los Angeles has so much to offer. People can make work here without the shadow of New York looming over them all the time, which leads to some wild shit. Some very special things happen when you have the kind of physical and mental space that this city can offer."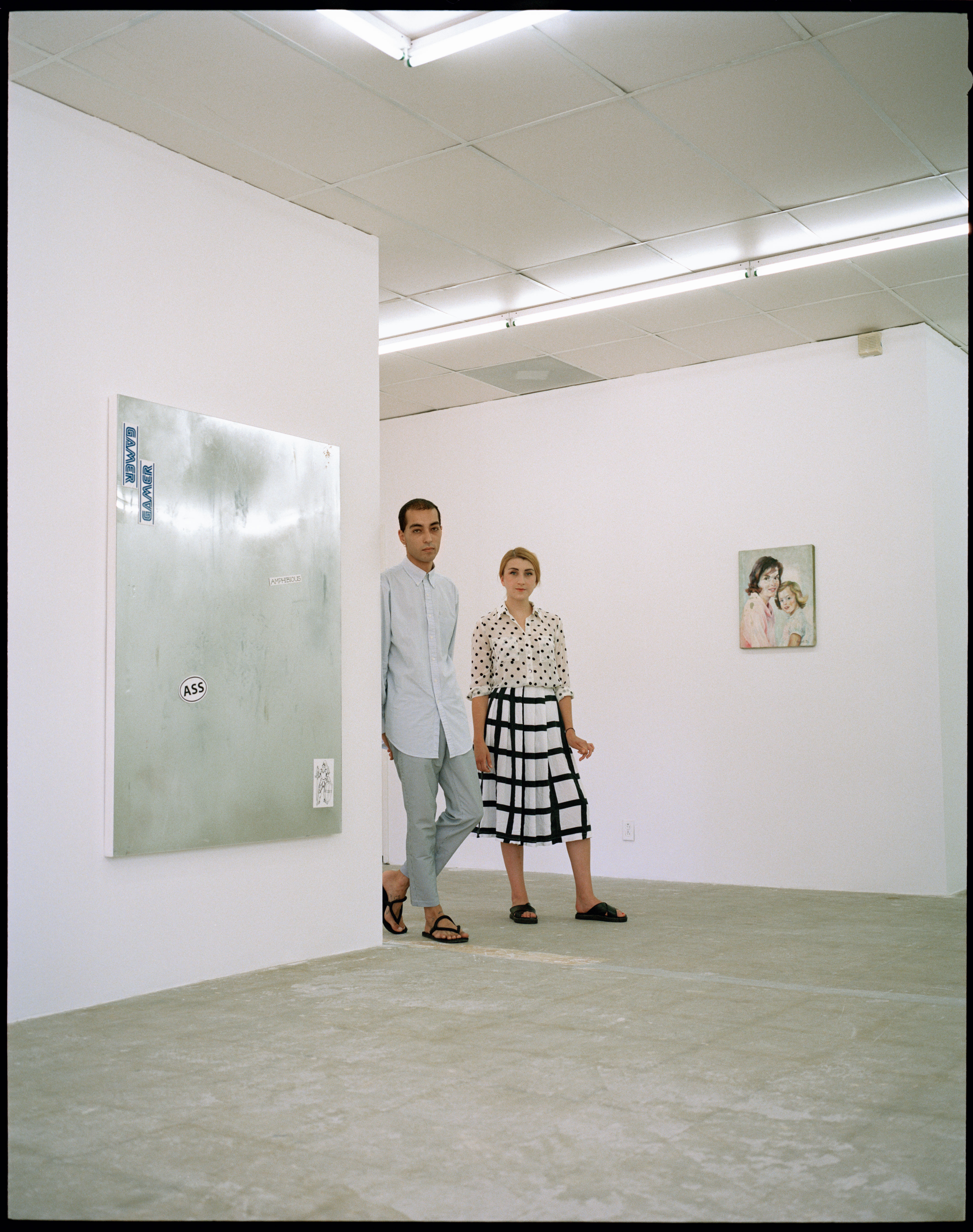 Bel Ami, 709 N Hill St, Asian Center upstairs suite #105
"Bel Ami," Sabrina Tarasoff says, "came out of the winding, endless conversations Naoki and I would have while living in Paris and working together at the project space Shanaynay. It was always great, but there was something about running a project space that ultimately felt a bit melancholic to the both of us. The quick turnover of shows combined with total precarity made it very difficult to form long-term relationships with artists or support them and their ideas in ways that we wanted to. I think we both understood them as "significant others" – people we've worked with, respect, had over for dinner, and whose ideas we carry around in our daily life – and were eager to create a space that could host such values." Now they've teamed up with Eric Kim, 44, and opened a permanent home, Bel Ami, in Chinatown. It's halfway around the world from Belleville but the areas have their similarities: good bars and great Asian food.
Sabrina's a writer, Naoki's an artist and co-runs a small press called Holoholo Books, and Eric works in healthcare and co-runs Human Resources (another great art space in Chinatown) so between them all the bases are covered. The sorts of artists they're interested in showing, Naoki says, are those "who inhabit alternative histories, artists with a weird sense of humor, artists who believe in beauty and live in their own world, artists who love food, artists who make captivating works," and come September they'll open a solo show of Tom Allen's vivid flower paintings. "Flowers are the best at setting a desired mood and affecting how to live, just like art," Sabrina says. "It's easy to think of LA as a desert, but there is living breathing beauty to be found everywhere."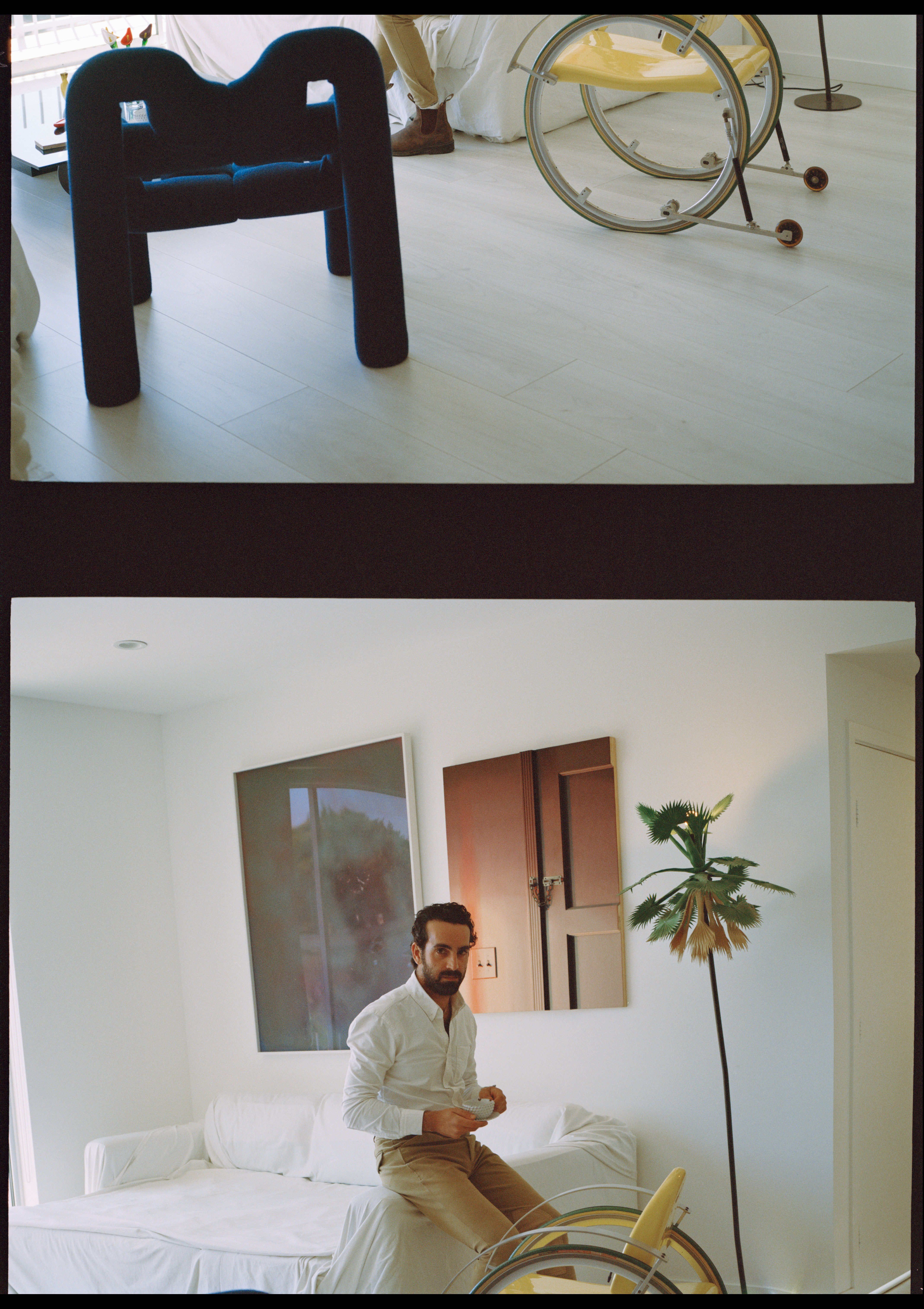 Del Vaz Projects, 1526 Armacost Ave, apartment #202
"I have no specific model in particular," Jay Ezra Nayssan begins. "But I usually look at what galleries are doing and I try to do the opposite." Jay's originally from Los Angeles, he's a full-time construction manager for a real estate developer, and in 2014 he decided to open an art space in the guest bedrooms, and sometimes other spaces, of his apartment in Sawtelle-Japantown. His program features plenty of international artists you probably won't have heard of, such as Derya Akay, Hadrien Jacquelet, and Nahuel Vecino, alongside performances, screenings, and writing and making workshops. For instance, bundle dyeing with flowers on the roof, with refreshments of rosewater lemonade and pomegranate-orange blossom-cardamom iced tea.
"Because of my work in construction and the context of showing in a domestic environment, I tend to gravitate towards artists who address ideas about personal versus public space, "creating place," community and exchange," he says. "Those interests often lend to projects that tend to be extremely intimate – visitors have a heightened sense of experience and direct interactions with the works." His next show, opening early September, will present collaborative and individual works by David Gilbert, who is known for chaotic installations of found objects piled up and tied together. And Rachelle Sawatsky, who is known for dreamlike paintings in which colors and figures seep into one another. Not everyone would want to open an exhibition space in their home, but Jay is generous, and passionate, and Del Vaz Projects takes its name from the Farsi phrase dast-o-del vaz, meaning open-handed and open-hearted. Also there are great benefits to having a space in your apartment: "Openings are usually 9pm to 1am and turn into a house party after that, with dancing till about 4am."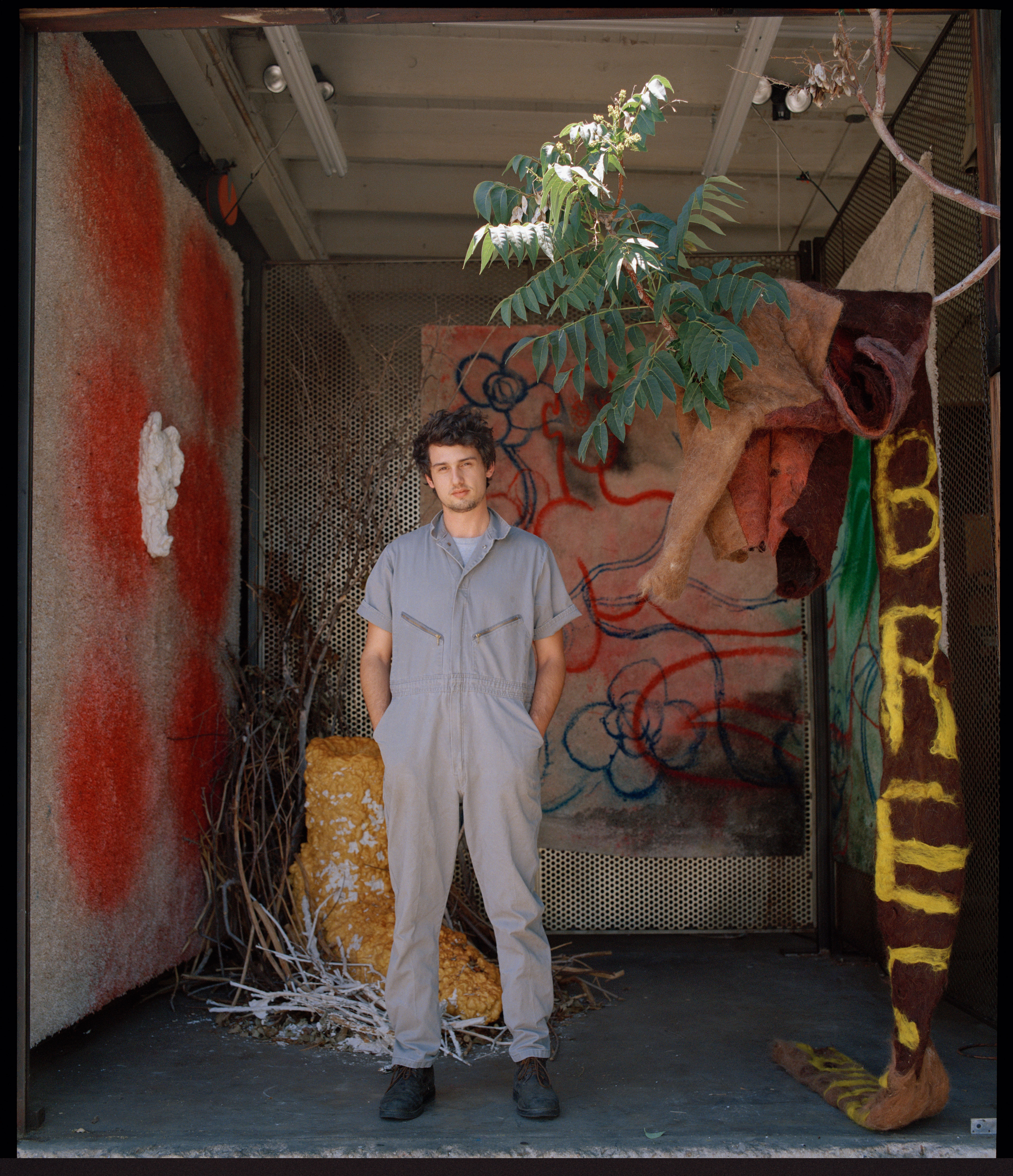 Vernon Gardens, 3834 S Santa Fe Ave
Vernon Gardens is described by founders Ben Wolf Noam and Zully Adler as a "project cage" or "object depot. It will soon be a "drive-in theatre" too. The exhibition space is in a small caged bay accessed from the yard of the former's studio. Ben is an artist, Zully works for the city's soon-to-open Institute of Contemporary Art and runs a tape label called Goaty Tapes and a record label and publishing house called House Rules, and they opened Vernon Gardens together last August with an installation by Sterling Wells titled Fountain For Vernon. This was a sort of dirty fountain made from found materials (a coconut, some twisted metal and funnels, a broken porcelain sink) and water and bubbling mud from the nearby Los Angeles River, and it was great. At the opening, rather than crowding onto a sidewalk and furiously chain-smoking, everyone was relaxing in the yard with a keg of beer and a barbeque and it was friendly and even wholesome. Another thing that sets the space apart is that it's in Vernon, a small industrial city below Downtown Los Angeles where lots of people work but almost nobody lives (if you've watched the second season of True Detective, the corrupt city of Vinci is based on Vernon). "The best thing about being here," says Zully, "is we aren't displacing anybody. Vernon is an industrial precinct with less than 500 residents. There isn't much of a local fabric to impinge on."
Read: The i-D guide to Los Angeles.