Photography Celia Delaney
examining the relationship between masculinity and mental health
Ahead of the launch of a new exhibition titled I'M FINE, presented by mental health initiative Brainstorm, founder Dulcie Menzie reflects on the relationship between masculinity and mental illness, a year after her father's tragic suicide.
|
15 December 2017, 12:28pm
Photography Celia Delaney
Since my dad died through suicide last year, I have been thinking about masculinity a lot, and feeling personally thankful for each person who is speaking out about their vulnerability, challenging our claustrophobic notions of gender -- even rethinking their daily tasks at home. We are, thankfully, living in a time when questioning out-dated notions of masculinity is an imperative. However, we need to be wary of failing to mention that gender still has us in a chokehold.
Dad became part of what the BC Medical Journal has termed a "silent epidemic" of male suicide. The scale of this problem cannot be overemphasised. CALM, the charity dedicated to preventing male suicide, says that suicide is the single biggest killer of men under 45.
But, like all stats, these numbers feel alien: the figures don't communicate that often these deaths take men with no previous history of mental illness that has been voiced, in families that never anticipated them. Dad's death has made me realise how intractable and persuasive what CALM calls "the cultural barrier that prevents men from seeking help" really is. Even in our boisterous, open, demonstrative family, he couldn't find a way to communicate what was going on inside his head.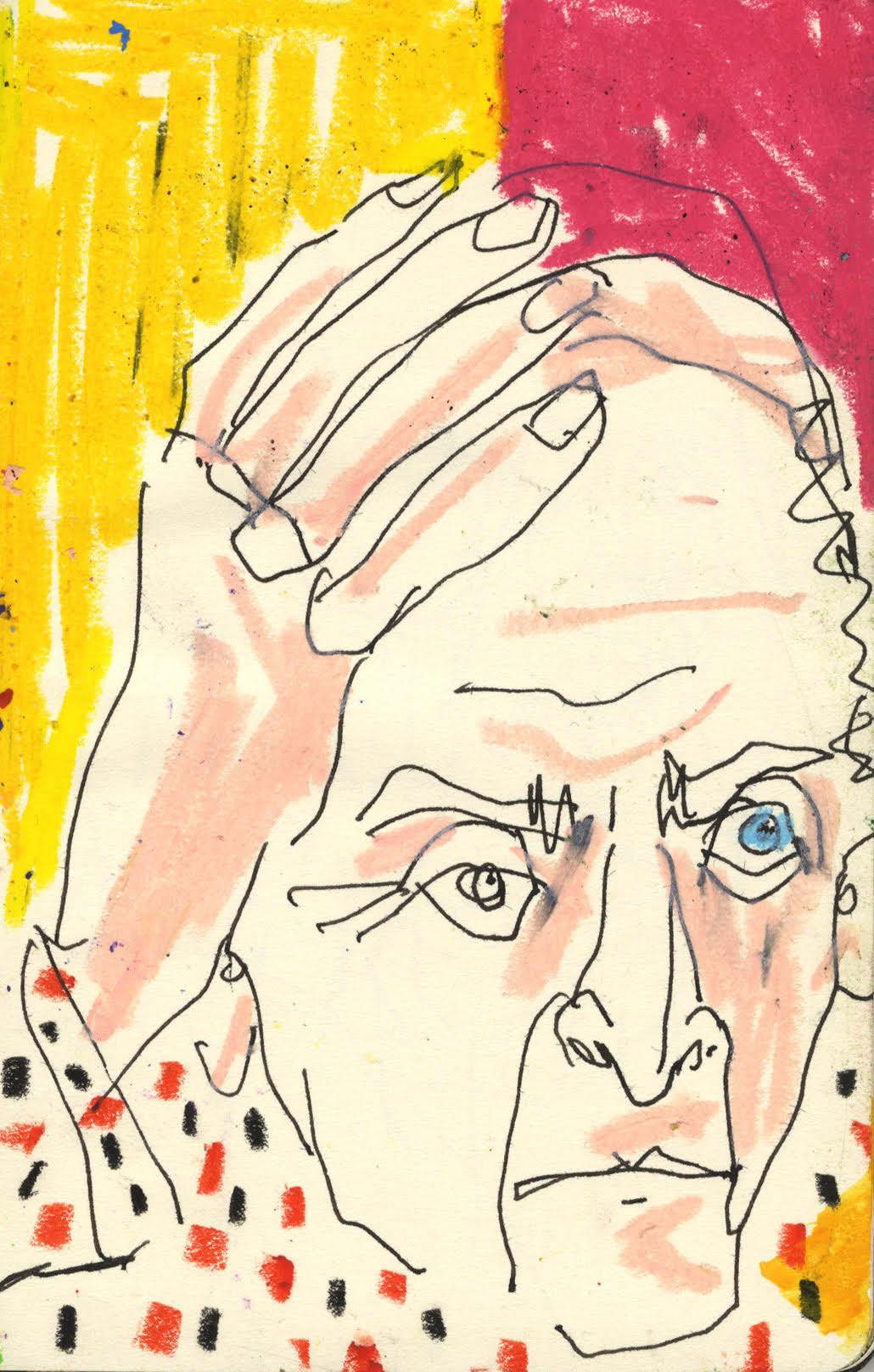 The suddenness of so many of these suicides indicates a key part of the problem. Without our realising, Dad was locked inside a masculinity that only has two gears: man or failed man. This man must be "strong" until he snaps, a realm where violence or suicide becomes possible. We need a masculinity that can be flexible, bending, crying, porous -- even leaky. I want to ask a question, which I hope might help start motioning towards this, while avoiding the trap of being self-congratulatory about our enlightened approach to gender. Through an exhibition, I'M FINE, curated by Max Hayter and Sophia Compton, we have asked 50 artists: what does a masculinity that actively encourages men to display their vulnerability look and feel like?
It is worth, for a moment, delving into Dad's personal story. Dad's mother died from cancer when he was 16. His bereaved father died through suicide a few years later -- another name to add to the long list of men whose lives have ended in this way. Dad was never encouraged to delve into the complex mesh of emotions -- loss, rejection, anger -- that he was left behind with. Even with me, years later, he never openly discussed his father's death as a suicide: the subject was always encapsulated in the phrase, "Grandpa died of a broken heart."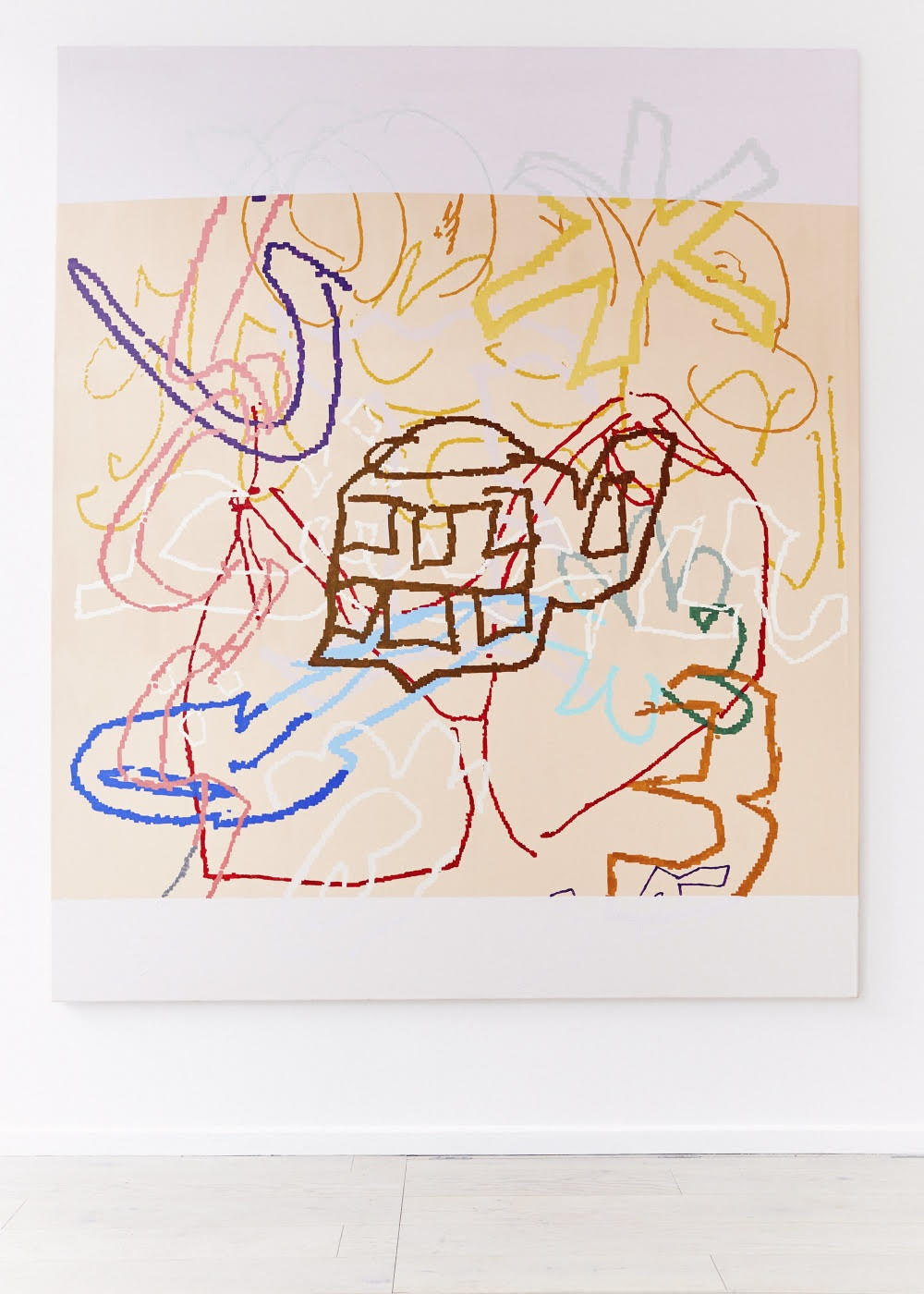 This has made me feel intimately aware of the power of words. It may sound trivial, or even pedantic, but the individual terms I use to talk about Dad's death are important. They have given me an opportunity to greet and in some ways take ownership over losing him: I chose which elements I want to register. I have come to disagree with the notion that my dad "committed" anything (a crime, as the word implies) or that he actively "took" his life. The first time someone feels suicidal is the worst: if they can get through that, they can draw on the knowledge of their survival each time an episode hits. So I chose not to see dad's death as the inevitable end to his story -- circumstances could have taken a different shape that day.
Words are integral in another sense: the single biggest issue relating to masculinity must be the failure to communicate. Creating channels of dialogue is essential to curbing the male suicide figures, as is spending time and energy eradicating nonsensical phrases like "man up" or "boys will be boys" -- these words are the bars that make masculinity feel like a cage.
This is why it is so important that organisations like CALM aim to create spaces, forums and communities where these issues can be discussed in all their complexity. That means being completely non-judgemental no matter how fraught a confession might be, or, at the other end of the spectrum, how seemingly banal. Their website is a powerful resource, offering advice on subjects from homelessness to hair loss; and their telephone helpline is quite literally a lifeline, and also a place where people can take their first tentative steps towards opening up.
I'M FINE also wants to get people talking. The exhibition has become a platform for an overwhelmingly personal and honest group of work -- it has been eye-opening (although not wholly surprising) how many people also feel that this subject has direct relevance to them and their family. However, brutal honesty and rigorous critique can easily tip over into sermonising. To avoid this, it has become crucial to look for the ways that we are all personally implicated in creating these damaging mechanisms, rather than just blame external forces; looking inwards with curiosity rather than judgement.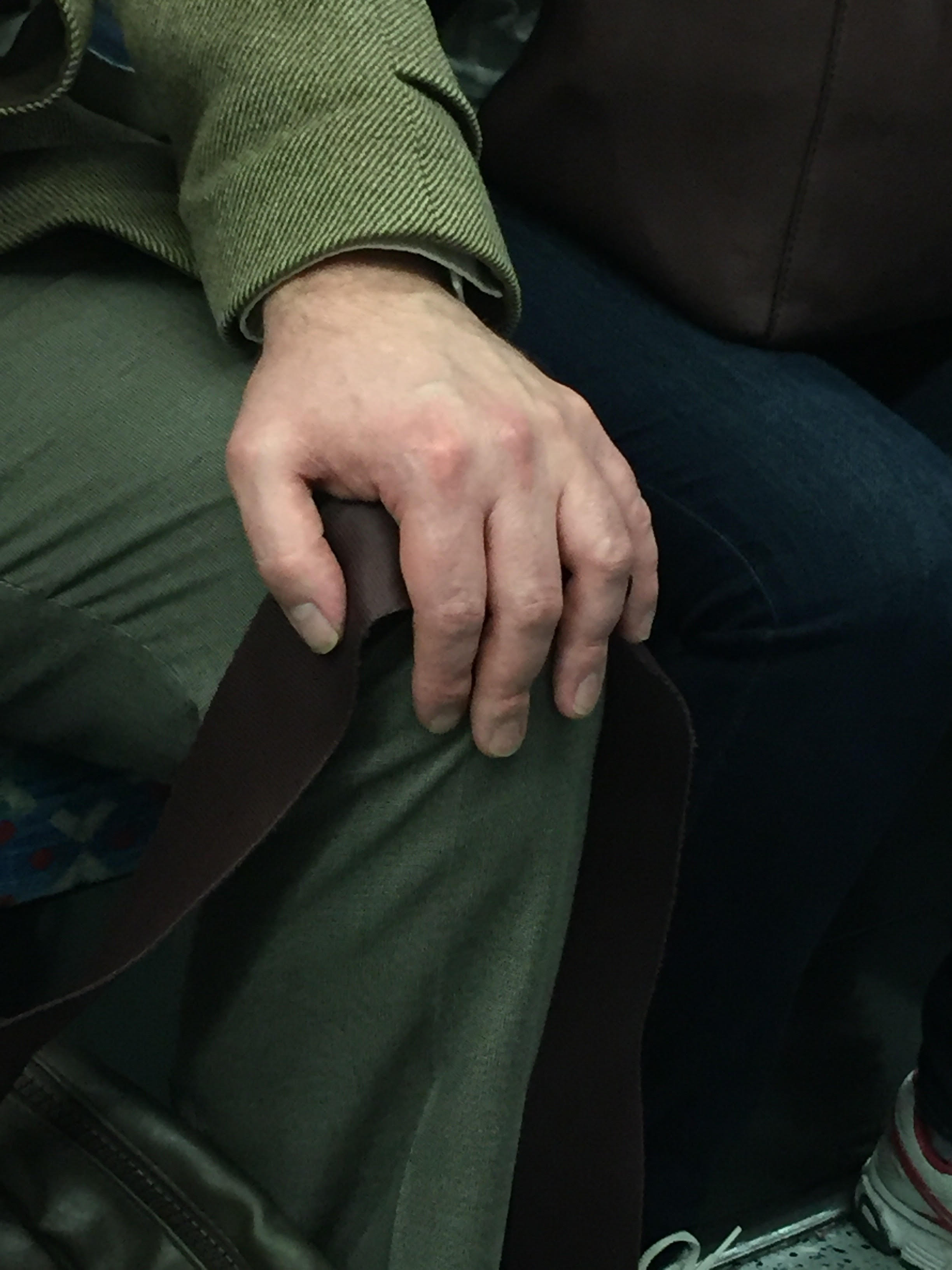 For instance, photographer Raf Fellner and filmmaker Reuben Hamlyn have explored how the hyper-masculine world of wrestling captivated them in their teens, and consequently had a role in shaping their own developing masculinities. Jack Brown's animation Raven takes the viewer right into an interior world of anxiety and self-discovery, which occupies a performer's thoughts while on stage. The show's graphic designer and art director, Georgia Herman, has cleverly turned this introspection back outward again: by covering a mirrored surface with her I'M FINE graphic, she forces the viewer to observe themselves reflected beneath those words, which invariably signify the opposite of what they state.
We also wanted to express these ideas in a way that is energetic and creative. While any coverage of this subject has a positive impact, it is too often discussed in muted tones, rehashing similar details repetitively. We want to open this up to make something vibrant and non-dogmatic, and visual art seemed the best way to do this; an exhibition can move flexibly from witty, wry and ironic to deeply moving. Not everything needs to be fully explained -- some pieces can be left to stand alone, permitting the viewer to bring their own slant to the interpretation.
We have all used archaically gendered language, or drawn on hurtful gender stereotypes at one stage or other. But if we take on responsibility for employing these ideas, we also take on the power to change and shape them. What I hope this exhibition will communicate is that we can be penetratingly honest about masculinity and feel, not depressed, but reinvigorated and hopeful.
Brainstorm presents: I'M FINE which launches at Copeland Gallery on 15th December
This article was originally published by i-D UK.