the best things to watch, see, and do this week
Your indispensable gui-De to leisure action in NYC, March 18 to 24.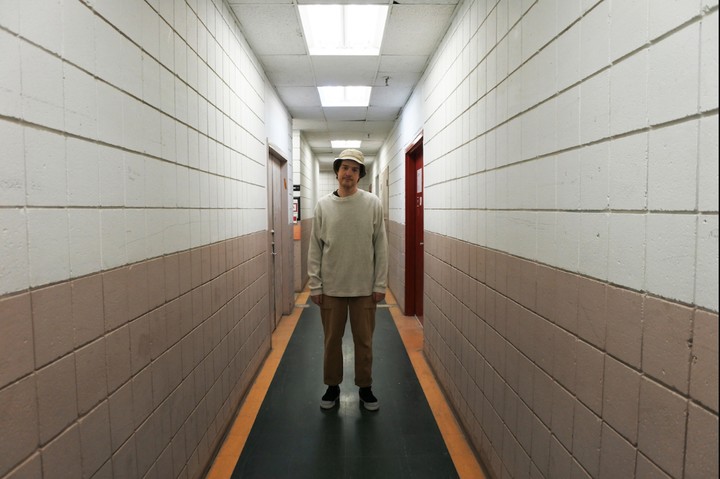 HOMESHAKE. Photo by Salina Ladha.
Julio Torres: My Favorite Shapes
Julio Torres is a Brooklyn-based comedian, who came to NYC from El Salvador, and is an Emmy-nominated writer on SNL. In this solo show, he "guides a camera through his favorite shapes, which include a plexi-glass square, a triangle, a sphere, a self-conscious Faberge egg and a Ferrero Rocher chocolate that reminds him of Melania Trump." Torres is known for skits like "Wells For Boys" and "Papyrus," so expect loads of dry humor and plenty of laughs.
On March 18, at Elsewhere.
Stella Donnelly
The 26-year old Australian singer-songwriter makes a pit stop in Brooklyn, as she tours her debut album Beware of the Dogs, released earlier this year. Donnelly's captivating voice first came through with the release of "Boys Will Be Boys," a song about rape culture, released at the height of #MeToo, and her first record is a deeper dive into the complexity of her music, beyond her charming stage presence and chipper guitars. Faye Webster will open the show.
On March 18, at Rough Trade.
Us
After a buzzy debut at SXSW last week, Jordan Peele's Us hits the big screen this Friday. The director's follow up to 2017's Get Out, stars Lupita Nyong'o, Elisabeth Moss, and Winston Duke, as "a family's serenity turns to chaos when a group of doppelgängers begins to terrorize them." We certainly don't want to reveal any spoilers, but reviewers claim it's much scarier than Peele's debut. Check out the trailer for a little preview of what's in store.
In theaters March 22.
HOMESHAKE
Montreal's HOMESHAKE a.k.a. Peter Sagar takes the stage later this week. While you might recognize Peter as one of Mac DeMarco's guitarists, he's just released his fourth solo album of synthy, lo-fi psych-pop tunes inspired by everything from his 98-year-old Oma to the surreal universe of Haruki Murakami. "I was able to experiment with things I never had before. It feels like a new journey," he told i-D, of the songwriting process on Helium. Sagar even made us a killer mix you can cue up before the show.
On March 22, at Brooklyn Steel.
"The Self-Portrait, from Schiele to Beckmann"
The Neue Gallery presents a special exhibition exploring artwork from Austria and Germany made between 1900 and 1945, featuring 70 self-portraits from over 30 artists. The self-portraits vary in style, from Egon Schiele's raw, shocking paintings full of character, in which, "he stripped away layers of social conventions to expose thoughts and feelings beneath the surface of his skin," to Max Beckmann's signature brushy style with heavy outline, which nods to the expressive work of the Old Masters.
Until June 24, at the Neue Galerie.