this new whitney doc promises the untold story
Just when we'd started to recover from the last heart-wrenching Whitney Houston documentary, another one is arriving to make us cry all over again.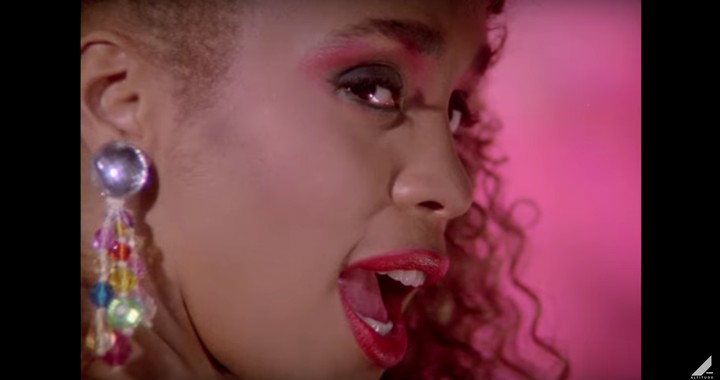 Still from YouTube
Debuting at the Cannes Film Festival in May, the brand new documentary — simply called WHITNEY — boasts never-before-seen or heard footage and recordings from the singer's four decade career.

The documentary is coming courtesy of director Kevin Macdonald, who made the Oscar-winning documentary One Day In September in 1999 and Marley in 2012 (about Bob Marley's life). It follows the story of Whitney's ascension to fame, how she sold over 200 million records worldwide, and the events that led up to her tragic death in 2012.
The trailer opens with acoustic version of "I Wanna Dance With Somebody" set against home movie footage from her wedding. There are also new interviews with her closest family members. Whitney's mother Cissy remembers her daughter: "Everybody loved her. She was that little girl wishing upon a star, always trying to find her way back home." And we hear from Whitney herself, "People think it's so damn easy. And it's not."
'No but seriously,' you say, "Why is there another Whitney documentary so soon?" Nick Broomfield's documentary Whitney: Can I Be Me came out in 2017, less than a year ago. But this one, acquired my Miramax in 2016, claims to have exclusive access to the singer's estate, making it the more official option and giving us a glimpse into her life that no other film has offered.
For a hint of what that might be, watch the trailer below:
This article originally appeared on i-D UK.