erdem channels the strange and the beautiful in new nature-inspired collection for nars
From the Voodoo Lily lipstick to the Poison Rose Lip palette, Erdem Moralioglu explores the dangers of the natural world in his first collection for the global beauty brand.
Image courtesy of Nars
"I think that there is something almost beautiful, strange and dangerous about flowers," says Erdem Moralioglu. "They are very complex, and this collection was about that kind of complexity." After many years in the making, Strange Flowers, the collaboration between the Canadian born fashion designer and global beauty brand NARS, is finally here. Perfectly combining NARS' audacious vision of beauty with Erdem's love of nostalgia and romance, it's everything you'd imagine it to be.

"My work will always be about the exploration of the feminine, with all its strengths and nuances," he says. "Part of that language of femininity has an element of flowers, the idea of it, it's beauty and it's strangeness."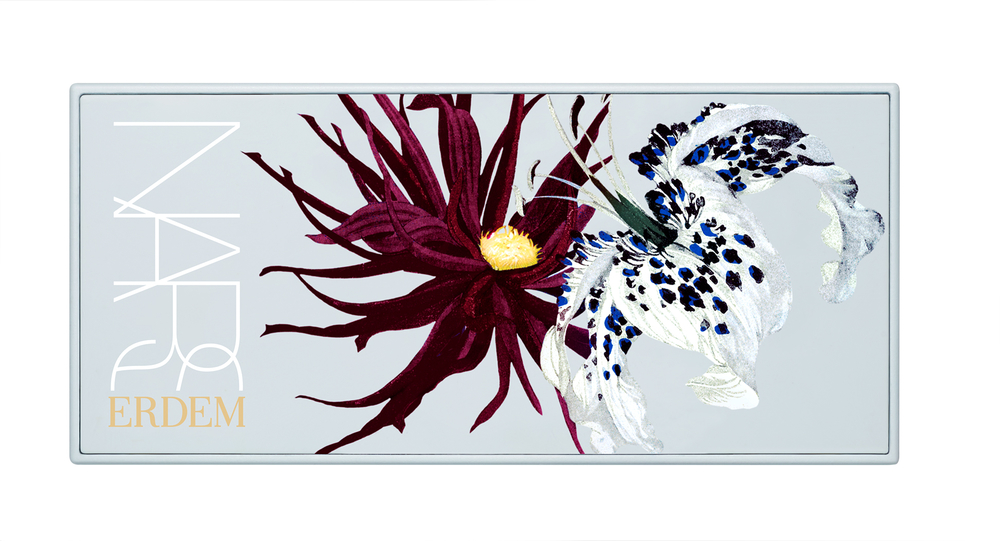 Featuring six different lipsticks in a bouquet of daring and demure shades, a multi-use highlighting pencil in opalescent lavender, two different eyeshadow palettes tantalisingly named Fleur Fatale and Night Garden, and a lip powder palette, the 13-piece collection marks the designer's first foray into cosmetics. But of course, his relationship with Francois Nars and the team dates back five years, having collaborated on all of the Erdem shows, as well the designer's 10th anniversary book, ERDEM X.
"Collaborating with Francois and the NARS team was such an incredible process," he says. "Francois gave me so much freedom to explore my ideas but also provided invaluable insight and expertise. The collection itself took a few years to develop. It's something that was very carefully thought out. It was also about developing new formulas, new colours and new products all together. Which is very exciting."
Strange Flowers will be available exclusively at Selfridges from today
Tagged: