a naked man staring at a fire on a bench and all the rest of the week's best stuff
Get your cultural highlights right here, kids.
Book: Flying Too Close to the Sun
A naked man stares at a fire on a bench. His left arm covers his right wrist. He gazes pensively towards the flame. What does it mean? We have no idea. The first proper survey to reveal the ways in which gods and heroes have inspired artists throughout history, Flying Too Close to the Sun dissects the ways in which Greek and Roman myths have exerted a grip on Western culture for more than 3000 years. Featuring over 200 artworks -- from literature to Hollywood, music to advertising -- the whole things enclosed in a rather striking orange cover, said to symbolise the fiery sun from the tale of Icarus. We'd usually tell our Icarus joke about now but it tends to crash and burn :(
Out 11 May, published by Phaidon.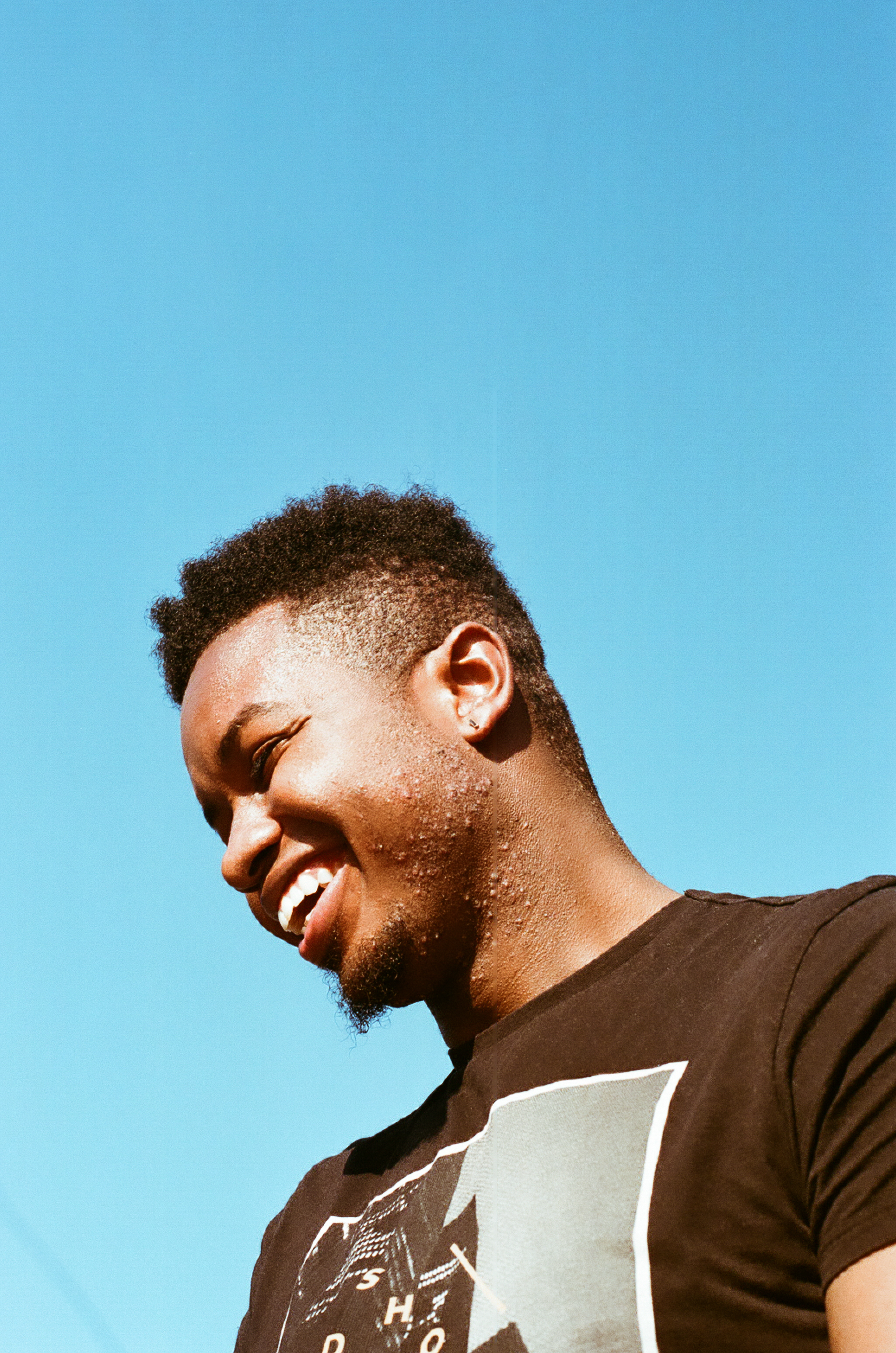 Photography: We Love Life
Launching at Liverpool Sound City and continuing through Mental Health Awareness Week is We Love Life -- a series of photo interviews from Newcastle-based photographer Darina Mohammed. Organised by the good people at The Mind Map -- a Liverpool based social enterprise aiming to normalise mental health through journalism, arts, culture and workshops -- it uncovers the different ways in which musicians stay mentally well. "The interviews illuminate how, regardless of where we are on the mental health continuum, everyone has their own ways of dealing with life's stresses," says The Mind Map editor Phil Bridges. "Whether that be through exercise, creativity, medication or just talking to someone." Ours is writing this column, actually.
5 May -- 22 May, Constellations, Liverpool.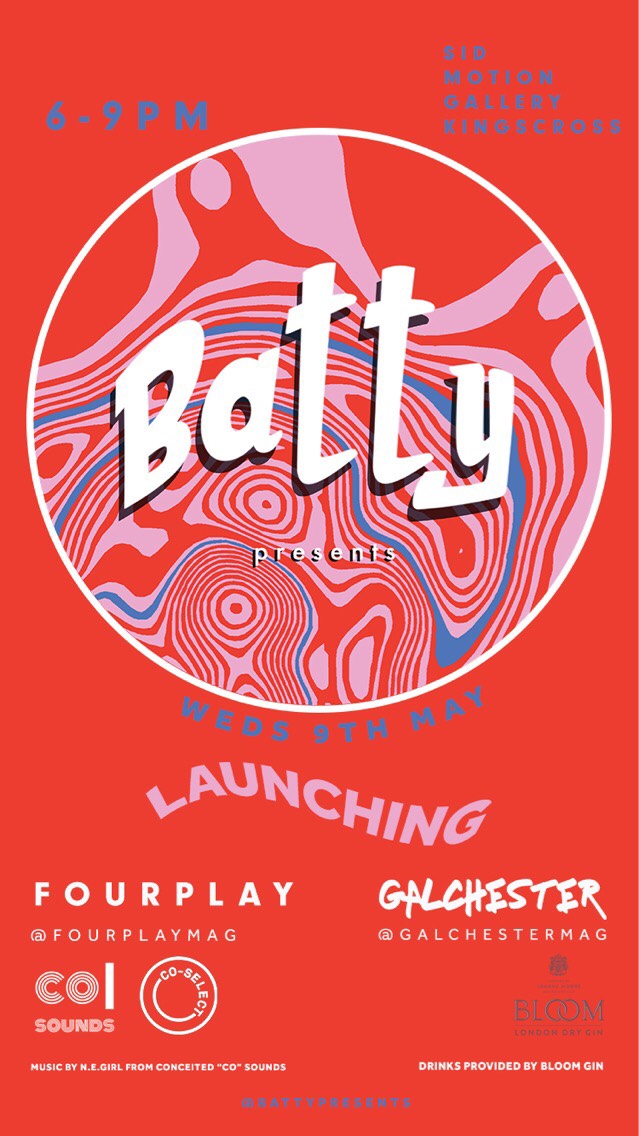 Event: Batty presents: Fourplay and Galchester
Batty Presents is the coming together of CSM-ers Becky Burgum and Harriet James-Weed. Dubbed "Batty" because that's what you get when you combine "Becky" and "Hattie" (obviously), they're using their first joint event to launch Galchester -- Becky's mega bi-annual celebrating the talented women of Manchester. "Galchester acts as a directory to connect creative women in the growing creative hub that is my hometown and champions the Mancunian women that have been working under (and over) the radar," says Becky on email. Expect drinks provided by BLOOM Gin -- created by one of the only female master distillers in the world -- and a DJ set courtesy of N.E Girl from Conceited "Co" Sounds.
9 May, Sid Motion Gallery, London.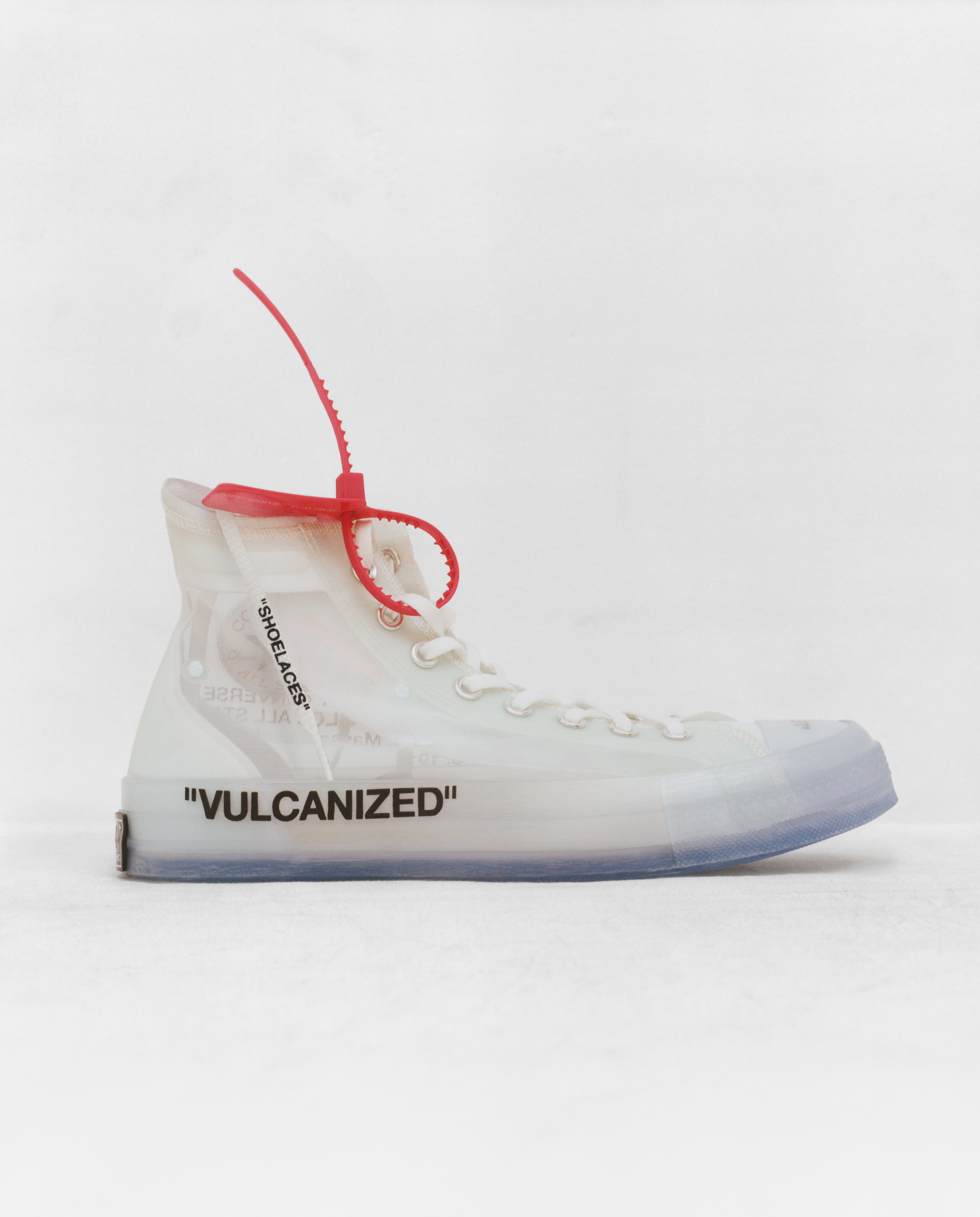 New shoes: Converse x Virgil Abloh Chuck 70
LV new boy Virgil Abloh applies a very literal interpretation of ghosting to the Chuck 70 now, applying a translucent upper to this highly limited and highly covetable collab. The first release exclusively from Converse.com and OFF-White, it features all the mega detail, nuance and familiarity you'd expect from the Chuck, plus all the irreverence, irony and signature touches you'd want from a Virgil product. We particularly like the word "LEFT" printed on the right show and "RIGHT" printed on the left. What is he like, eh!
Out 10 May. For more information visit converse.com.
Old shoes: Footnotes
And in old shoe news, an exhibition of footwear dating back to the 1800s goes on display at Sutton House in Hackney this week. Featuring 1930s orthopaedic footwear, silk slippers from the 19th century and, in what is perhaps our favourite line from a press release this week, "even a shoe made for a sheep", the collection sits alongside responsive work from artists Eelko Moorer, Ellen Sampson, Linda Brothwell and Laila Diallo. I was hoping to invite this Dutch girl with inflatable shoes I met but unfortunately she's popped her clogs.
9 May until July 2018, Sutton House, London.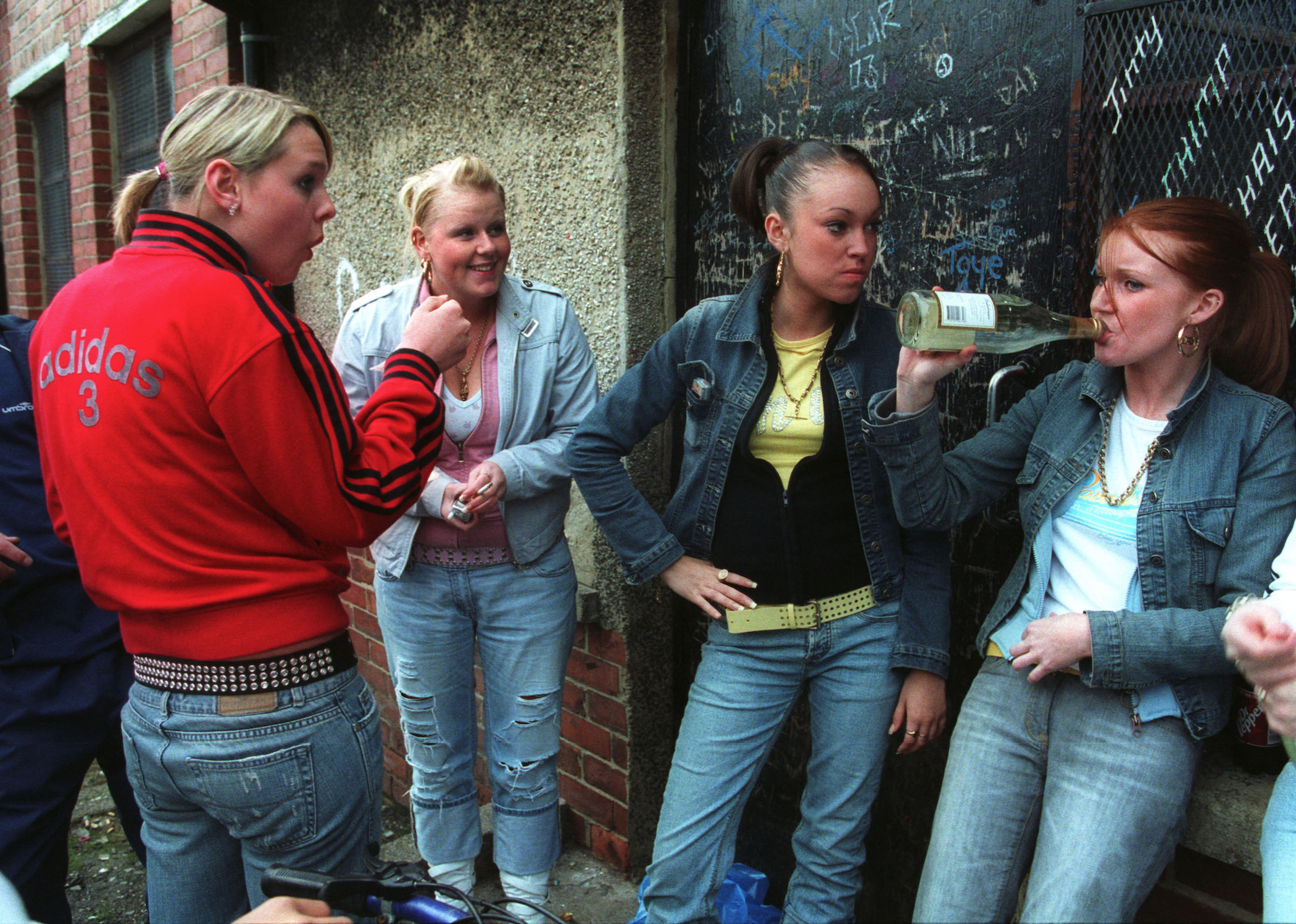 Expo: Idea of North
The first in a series of exhibitions for the UK's largest public event of 2018, the Great Exhibition of the North, now. Celebrating the enduring resilience and revolutionary spirit of northern identity, there's a whole load of stuff happening, from a new film by artists David Blandy and Larry Achiampong, to an installation exploring the little-known Cumbrian cave rave scene of the 1990s (amazing). We're particularly into this presentation titled Women by Women from photographers and filmmakers, Sirkka-Liisa Konttinen and Ellin Hare. Exploring the representation of women and girls in the North East by female photographers, it offers a powerful insight into life in the North East between the 1970s and the present day.
11 May -- 30 September, BALTIC, Gateshead.
Gig: Insecure Label Launch
Very good London pop person Zoee, launches the debut release from her music platform Insecure at SET in Dalston this Saturday. A collaboration between Julia Star and MX World, See Ya! sees two of the most exciting artists from South London's growing female/non-binary electronic scene, combine for a sort of heady pop-club hybrid -- a melding of "MX World's garage inflected production and Julia Star's idiosyncratic lyrical flow" as the strongly worded press release has it. You can catch them both, alongside Magic Island and Roman, on the night.
12 May, SET, London (cover art by Alessandro Galatola above).
Food and Drink: Queen of Hoxton's Summer Rooftop / Londrino's Portuguese Sunday Roasts
And finally (FINALLY!), the sun is out, the taps are aff, what better time to write about a spot of indulgence? In the world of booze, London's Queen of Hoxton has transformed its rooftop bar into a dystopian playground set in a futuristic Las Vegas (don't worry there's still banana coladas on tap), while in the world of food, mega Portuguese eatery Londrino are offering an alternative Sunday roast with restorative £6 Bloody Marys to boot. Your relapse and recovery all mapped out. Don't say we never do anything for you.
Queen of Hoxton's Summer Rooftop is open until October 2018. Londrino's Portuguese Sunday Roasts take place every Sunday. Obviously.
Oi you! While you're here, why don't you sign up to our newsletter? It's basically this but in your emails.