Photography Darina Mohammed
rent party: a new musical about being black, gay and poor
From Harlem in the 20th century to Salford in the 21st, Rent Party: Domestic Edition is the immersive, Pay What You Decide musical taking a joyous stand against growing up poor.
Photography Darina Mohammed
In America of the 1920s, the Great Migration was just beginning. Hundreds of thousands of African-Americans were on the move; journeying from the cotton fields of the Deep South towards the promise of a better life in urban areas across the northeast of the United States.
One area disproportionately affected by the vast shift of people, communities and cultures, was the New York neighbourhood of Harlem. There, as black families attempted to find their feet, white landlords began cashing in, driving rents for black households to extortionate levels, while those paid by white tenants were left untouched. Monthly bills doubled -- even tripled -- meaning apartments intended for one family soon required two just to meet the demands of a characteristically racist system. Black independence in Harlem, it seemed, came with a heavy price tag.
And so from these extreme conditions, an extreme solution was born -- the rent party. When paid for, one ticket promised entry to what WPA Federal writer Frank Byrd described as an evening of "continuous drinking, wild, grotesque dancing and crude love-making". Dancing, limbo-rocking and grooving your way through the night was done in absolute secrecy, in god-knows-who's apartment, under the cover of a four-story brownstone. The proceeds made from doing so were then divvied up and used to make ends meet.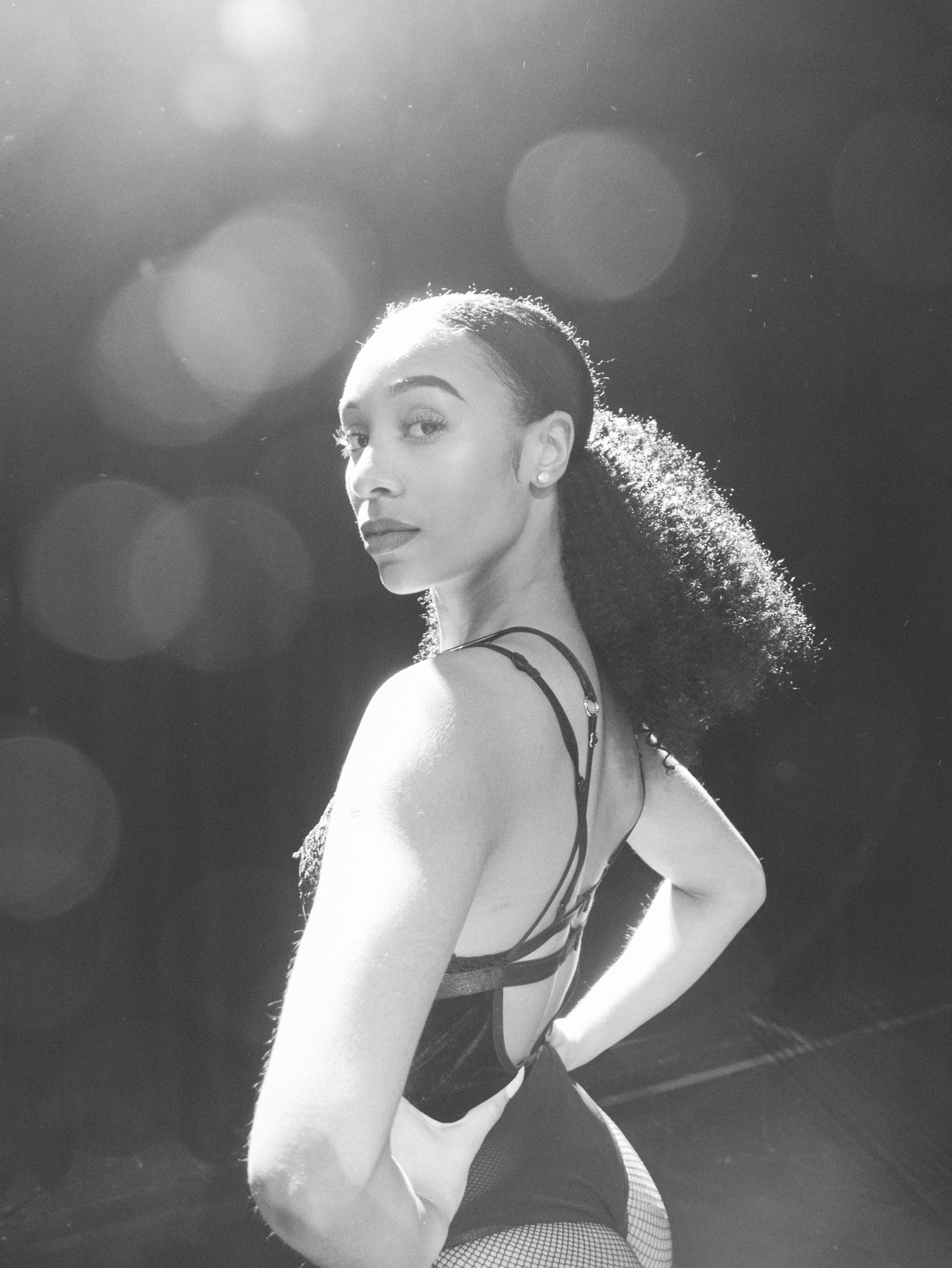 At the time, rent parties were just a quick-fix solution to a cumbersome problem. But with jazz and blues given centre-stage while reportedly being shrugged off elsewhere, rent parties became an important influence in shaping the Harlem Renaissance. Not only did they encourage an unprecedented resurgence in African-American music and artistic expression, they also helped to bring the likes of Duke Ellington, Fats Waller, and Frankie Manning into the fold.
Fast forward to Manchester in 2018. Tory Britain continues to turn its back on welfare, education, healthcare, and all those that need them. The Bedroom Tax hoped to free up housing, yet rough sleeping has risen by 134% since the Conservative party came to power. And that's saying nothing of the atrocity of Grenfell Tower -- the memory of which continues to strike a lingering sense of hopelessness amongst those clinging to similar social housing situations.
Despite this, Darren Pritchard and his dance company are finding strength in the struggle. By harking back to their brothers and sisters of the Harlem Renaissance, they've pumped life back into the rent party; reviving it for a new string of Pay What You Decide performances (and if you haven't got the cash, then food will do). It's "part-show, part-party", and has been running out of a real apartment block in Salford for the so-called Rent Party: Domestic Edition since the end of last year.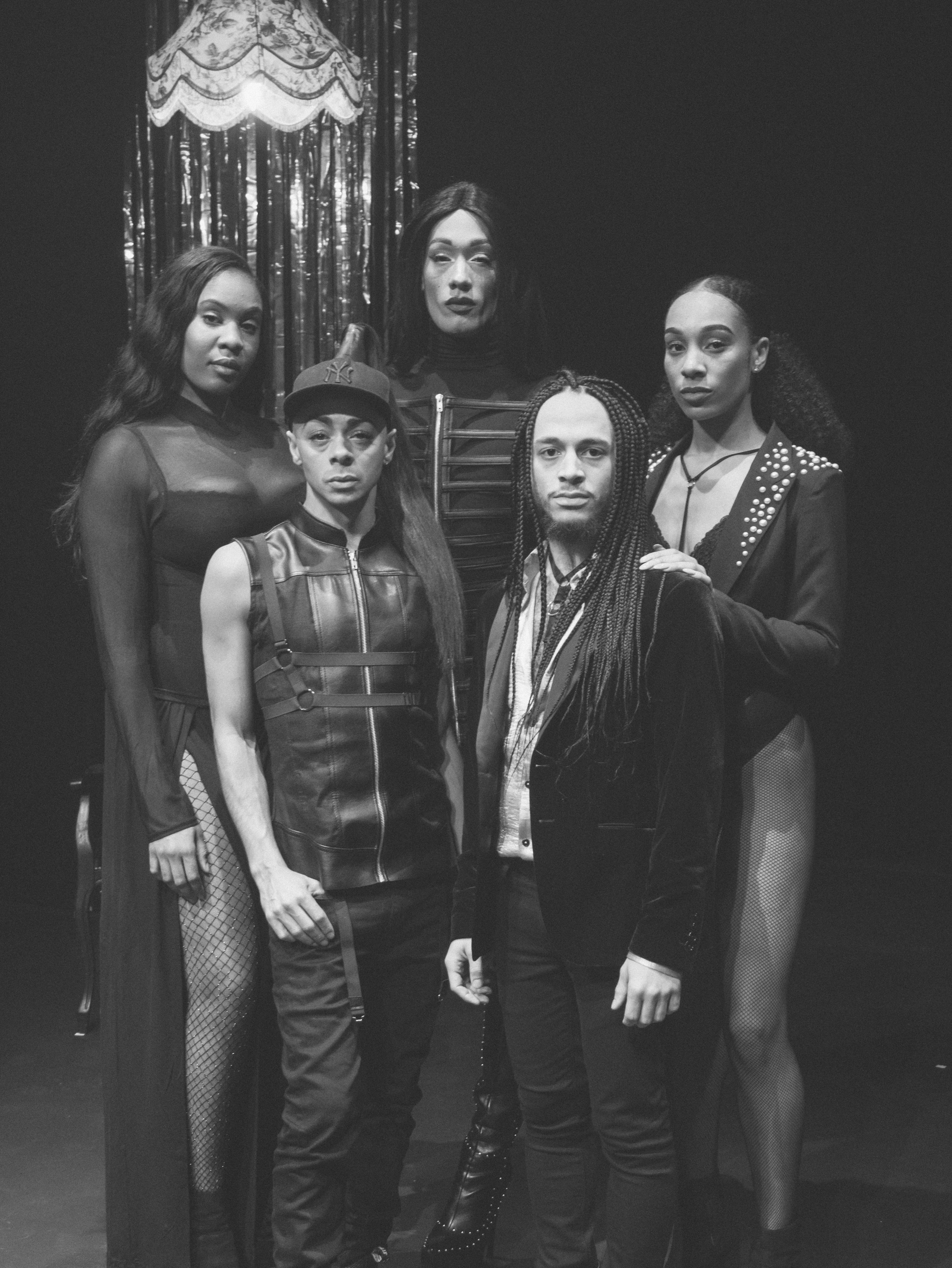 "Rent Party began as a commission from Homotopia, when I was asked to do a piece on Langston Hughes, an American, black, gay poet from the Harlem Renaissance," describes Pritchard, director and co-writer of the show. "I wanted to do it from a black, British perspective rather than tell it from an American narrative. It seemed like an ideal setting based on our current political climate, due to the fact that people are going to extremes even today. Just look at how we use food banks now, which weren't as prevalent five or six years ago."
Rent Party is the ultimate tribute; paying powerful homage to the explosion of black creative consciousness that occurred under the Harlem Renaissance, while telling the compelling story of what it means to not only be young, gifted, and black in modern Britain, but poor and gay too. Granted, it might just look like a party in the cast's flat, but it's crafted using their own individual, polychromatic experience of being queer in 2018; adding elements of vogue, lip syncing, and ferocity of the most unapologetic nature.
Now, I'm certainly all for that, but shouldn't we be past the point of needing to throw a party in your own flat for the sake of getting by? It's been nearly 100 years since the first rent parties were recorded, yet Darren says our current political context means people are still relying on them. Progress? Who said anything about progress?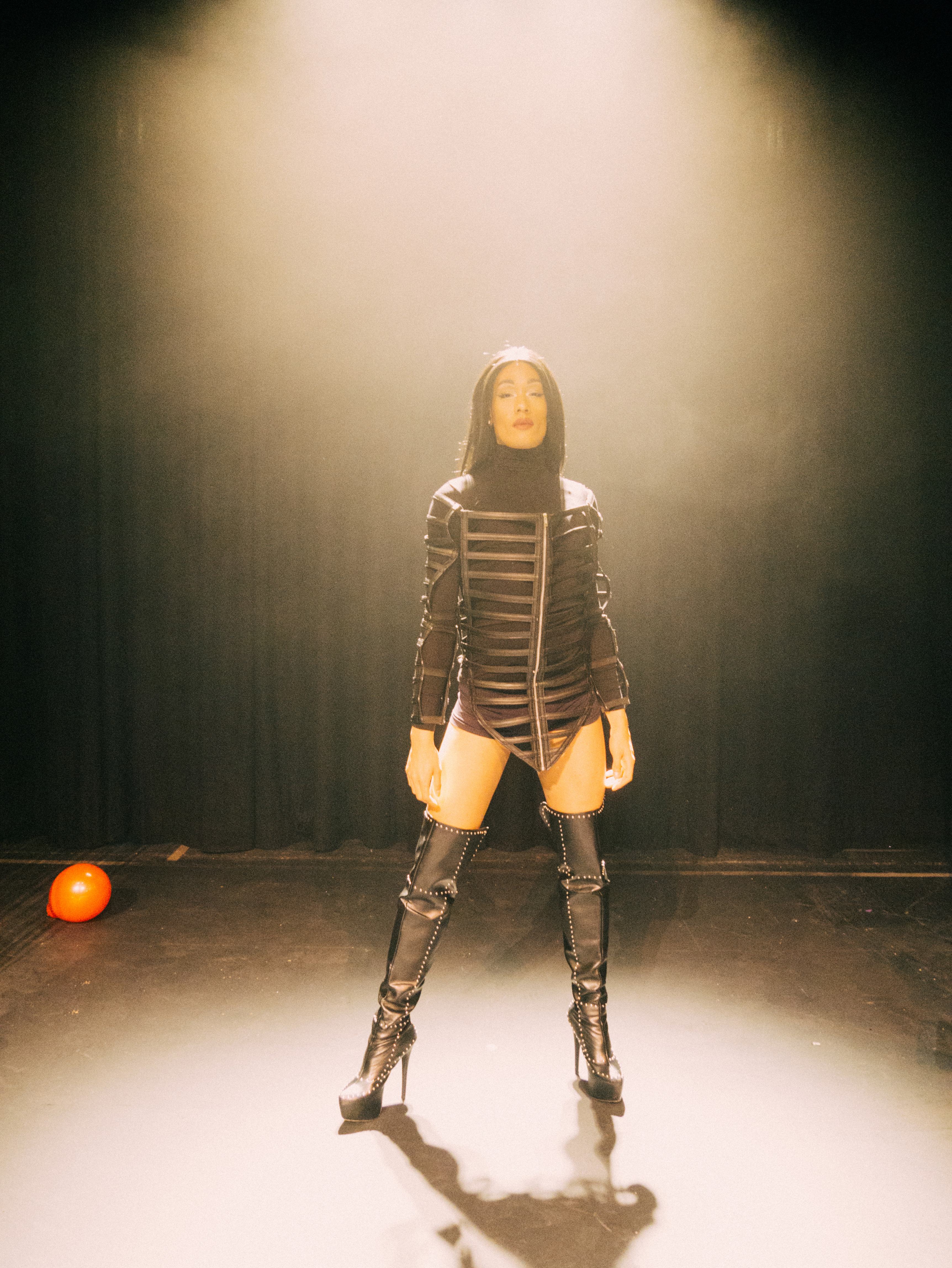 "In a way, it's not that conditions are worse now," Darren tells me from his dance studio in Hulme, Manchester. "But ethically, the idea of needing a rent party is worse now because we're living in a developed country. It's 2018! You'd think those bridges would have been burnt and buried, but they haven't. You'd think that in 2018, you wouldn't even be able to comprehend the concept of a food bank, rent party, or an education system that constantly needs propping up because it's not doing what it's supposed to. But here we are!"
"Why do people have more lodgers these days?" asks Stuart Bowden, cast member and Host of Rent Party. "These are all elements of the same issue. I know people who would never have even dreamed of getting a lodger in. But suddenly, because of the Bedroom Tax, they're forced to. That lodger indirectly pays the Bedroom Tax, so these are all variations of the same theme."
But the theme of the show isn't just about austerity. It's about survival, spitting back in the face of adversity, and the power found in bouncing back. Throughout the entire show, cast members are telling real stories -- covering domestic violence, the quest for self-discovery, and the struggle of chasing dreams in a world that simply doesn't want you to. It all reverts back to what Darren tells me: if you're poor, you're going to have to fight harder. But that doesn't mean you can't be fierce.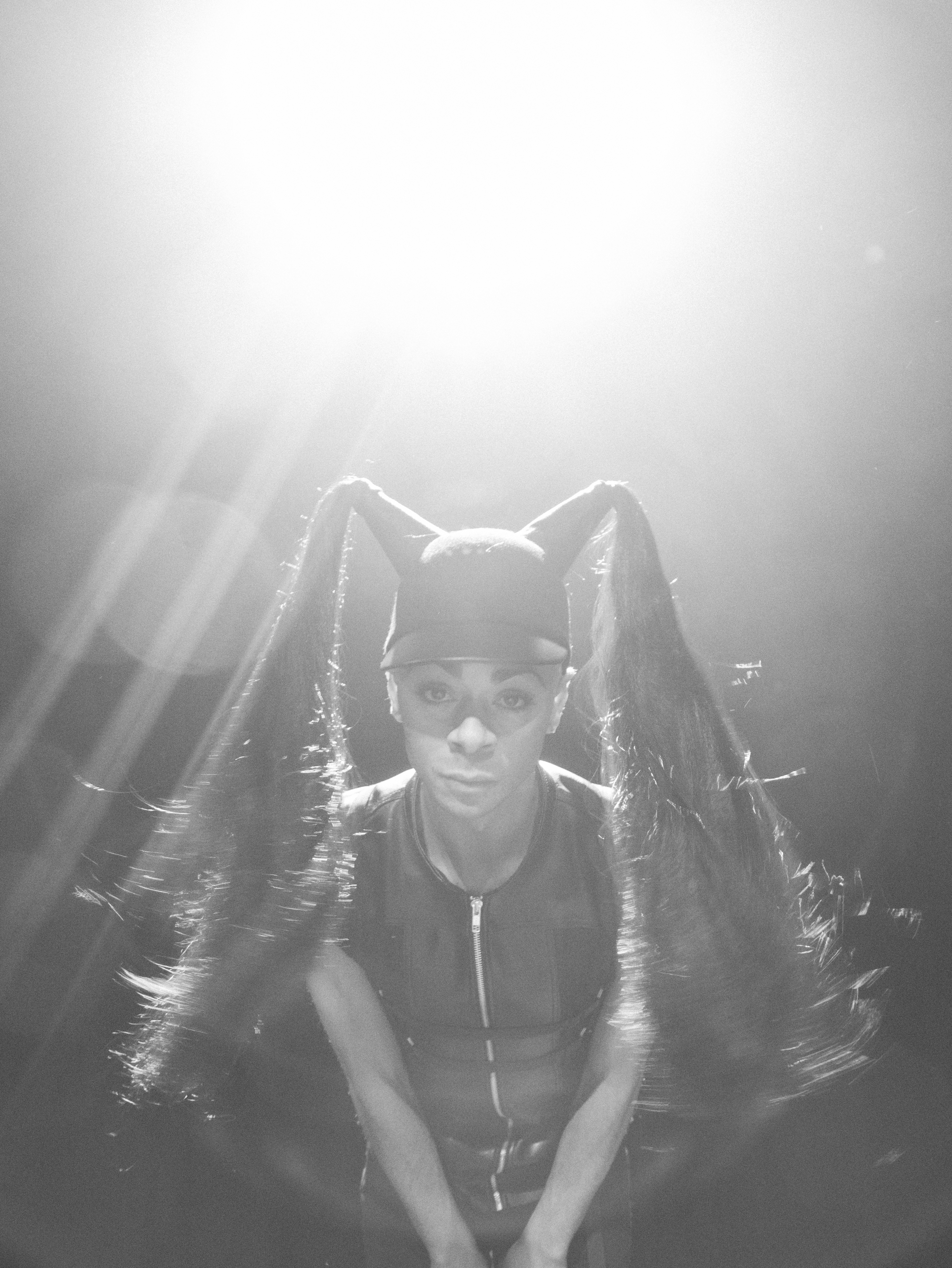 "These are real stories about real people who are actually performing in the show," Bowden continues. "For example, [cast-member] Jason's story on domestic abuse wasn't something we originally wanted to cover. Jason shared that himself and I asked, 'Are you OK telling this? I think it would help a lot of people'. And it's the same for Kamille when she tells her story. At the end of the day, people are political. So all we wanted to do was give the cast their own voice in a very tasteful way, and in a way that would resonate with people."
While Rent Party certainly understands its roots when discussing what is (undeniably) still a social issue, Darren's refusal to point the finger in one particular direction strikes me.
"At the end of the day, the return of rent parties has been a long time coming, and there are lots of people to be blamed for that – not just one political party. Even though there's definitely politics in the show, at no point do we say, 'This particular government is at fault'. I grew up under a Labour government, and I was poor. I've lived under a Conservative government, and I was still poor. So when you hear shade from us, it's because we're not letting anybody off the hook. And there's pure shade in the show."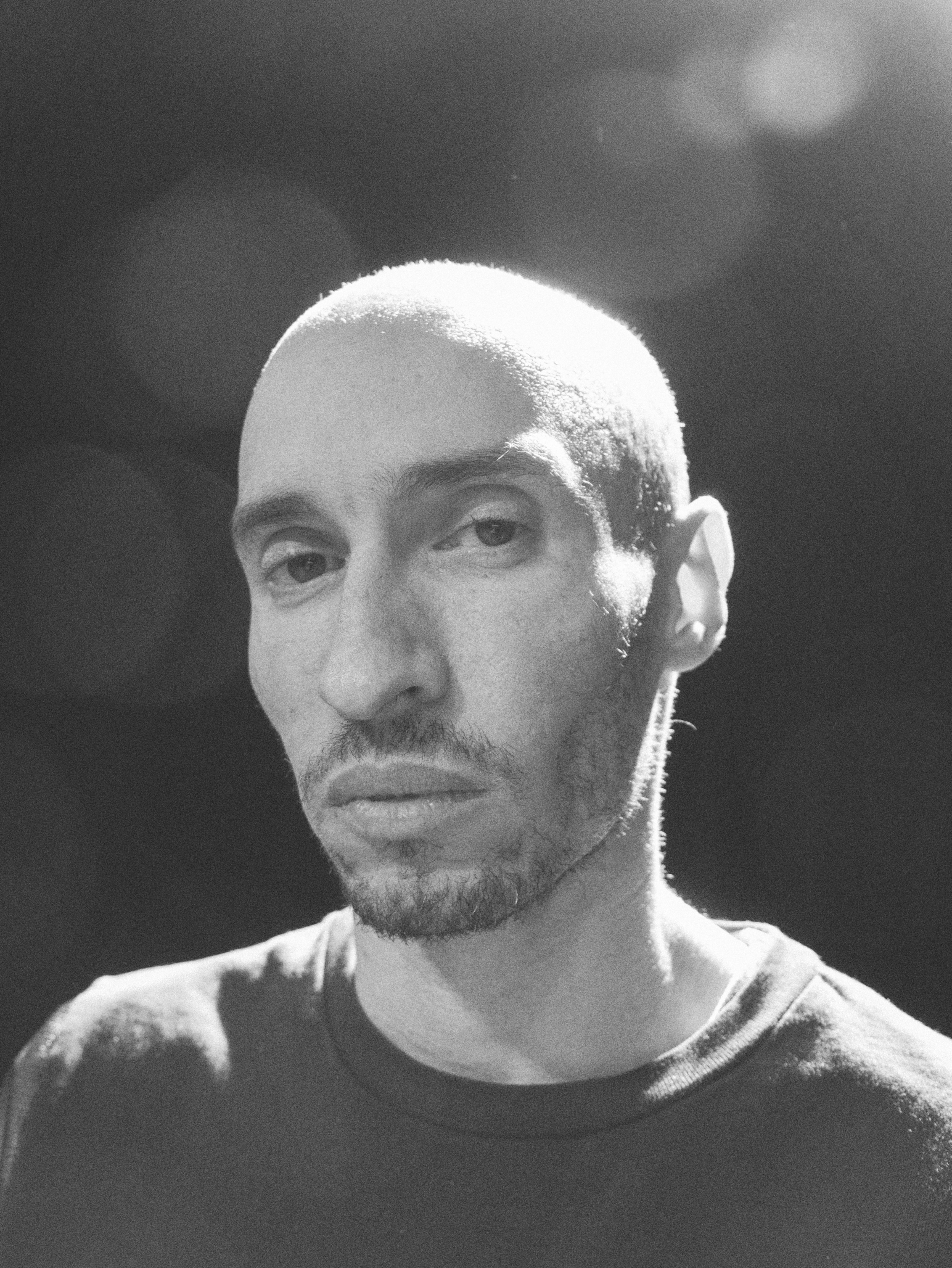 Darren and the cast of Rent Party raised £574.65 and four crates of food from their Domestic Edition performances -- all of which was donated to Salford Foodbank. Salford Foodbank were unavailable for comment when approached by i-D.
Credits
---
Photography Darina Mohammed