timothée chalamet donates his entire salary from upcoming woody allen film to charity
"This year has changed the way I see and feel about so many things."
|
16 January 2018, 11:26am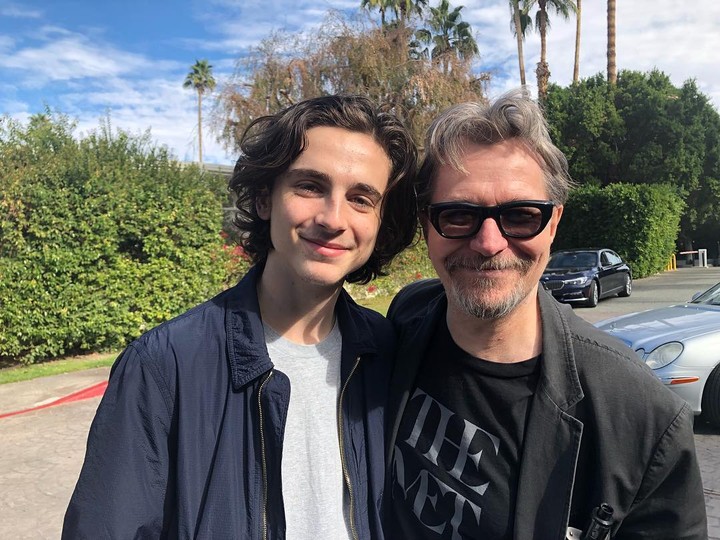 Image via Instagram
Call Me by Your Name star Timothée Chalamet is the latest star to speak out about how he doesn't want to profit from working on a film directed by Woody Allen. In a powerful Instagram post the actor talks about his experience working with Allen on the upcoming film A Rainy Day in New York, and his subsequent decision to donate his entire fee from the movie to a selection of charities.
"This year has changed the way I see and feel about so many things," Timothée writes. "I am learning that a good role isn't the only criteria for accepting a job — that has become so much clearer to me in the past few months, having witnessed the birth of a powerful movement intent on ending injustice, inequality, and above all, silence."
While contractual obligations have stopped Timothée from speaking directly about his decision to work with the director, he has now decided he doesn't want to profit from his work on the film. The 22-year-old actor announced he is now donating his entire salary to three charities, TIME'S UP, The LGBT Center in New York, and RAINN, America's largest anti-sexual violence organization.
"I want to be worthy of standing shoulder to shoulder with the brave artists who are fighting for all people to be treated with the respect and dignity they deserve," he explained.
Earlier this month Lady Bird director Greta Gerwig also spoke out about working with Allen, vowing never to collaborate with the director again after she starred in his 2012 film To Rome with Love. "I can only speak for myself and what I've come to is this: if I had known then what I know now, I would not have acted in the film," she said. "I have not worked for him again, and I will not work for him again."