meet the rising stars behind the next wave of jazz
Across London a new generation of musicians is drawing on broken beat, house, and grime to create a sound that reflects the diversity of the capital. We meet the stars of the scene.
This article originally appeared in The Sounding Off Issue, no. 350, Winter 2017.
In the basement bars of London, a jazz revival is taking place. From the avant-garde vibrations coming out of Dalston's Total Refreshment Centre, to the left-field gatherings at Steez, south of the river, a new generation of artists is coming together to reclaim the genre from its traditional gatekeepers, drawing energy from broken beat, jungle, house, and grime to create a sound that reaches far beyond jazz's traditional parameters. No longer confined to the concert hall, jazz is suddenly everywhere. On NTS, on Boiler Room, on stage at Glastonbury (where Kano invited tuba player Theon Cross to join him this summer). It's raw, it's DIY, it is, rather improbably, the sound of the clubs. So why is everyone listening to jazz?
For Adam Moses of Jazz re:freshed, the attention has been a long time coming. Prominent in the UK jazz scene for the past 14 years, Jazz re:freshed has grown from a group of friends with a background in soundsystem culture to a record label, festival, and now legendary club night at Mau Mau Bar on Portobello Road. "We've been doing a weekly residency for 14 years so we've seen certain artists peak and trough," Adam says. "But we've definitely got a younger audience now more than we ever have."
Adam puts the explosion in interest partly down to online streaming, a culture that places tracks by certain artists into the playlists of listeners who may never have previously considered themselves to be fans. "Back in the day, if you were into jazz you were into jazz, that was your thing," he explains. "Now, with the shuffle generation, you'll have a hip-hop tune or a pop tune or a jazz tune and it'll just shuffle right through. It's credible and cool to have jazz in that mix. Not just jazz cool — actually cool."
The figures certainly back up the theory. In the summer of 2017, jazz received 56 percent more plays on Spotify in the UK compared with the same period last year. Artists such as Binker & Moses and Shabaka Hutchings have seen gains partly through their inclusion on catch-all playlists such as Sweet Soul Sunday and Chillmatic, as well as more genre-specific lists like the influential State of Jazz. The style, it seems, is entering more people's worlds, whether they know it or not.
"People are looking for something new in all music scenes," says Crispin Parry of British Underground, an initiative that arranges support for UK musicians at international showcases. "With jazz, it not only feels like the most interesting thing to listen to, but if you like heavier stuff, you can find heavier stuff. If you like more melodic stuff, you can find more melodic stuff. People who are normally into club music have found this as a live alternative. They might not know it's jazz, but they're picking it up."
"In the summer of 2017 jazz received 56% more plays on Spotify in the UK compared with the same period last year."
Eighteen months ago, Crispin was integral in arranging SBTV's first-ever appearance at SXSW in Austin, Texas, where grime artists Stormzy, Section Boyz, and BBK's Frisco made their US debuts at an event better known for rock and film. "I was sitting there thinking, 'Well, what next?'" he says. "I'd already had conversations about jazz, but never really found my way in. Then I met this guy called Moses Boyd. He was talking about it as if there was this huge scene that I don't know about."
In March Crispin returned to SXSW to team up with Jazz re:freshed for a showcase that saw Moses, along with saxophonist Shabaka Hutchings and percussionist Sarathy Korwar perform a packed-out show just a matter of blocks away from Drake's main stage set. "It was extraordinary," Crispin says. "No one would have expected that of jazz. You had some very big names at SXSW that weren't able to draw anything like that."
"It's almost as though the sound has been reclaimed from the old guard," he continues. "It looks different, it feels different and the deeper you go into it, the more you find. It's an independent movement. They're not worrying about whether they can get money from the Arts Council or if they can put a gig on at the Barbican. It has a lot of that grime DIY spirit of, 'Let's just put it together and people will turn up and have a great time.'"
At the forefront of that are the artists themselves. What really comes across when speaking to the musicians involved in this issue is the sense of community within the scene. Tiana Major9 is produced by Blue Lab Beats, who collaborate with Nubya Garcia, who plays with Shirley Tetteh in all-female septet Nérija. Shirley and Nubya began their journey into jazz at Tomorrow's Warriors — the same artist development organization at which Ezra Collective and Moses Boyd cut their teeth — while Moses plays on Oscar Jerome's stuff, who fell into the world, along with Poppy Ajudha, at south-east London club night Steez. If ever there was a scene that matched the cross-pollination of the sound it created, it's this one.
"Tight-knit community is what makes it strong," agrees NTS selector Alexander Nut, whose Eglo Records has, along with Gilles Peterson's Brownswood, given many of these artists a commercial home. "You can call them jazz artists, but everyone's coming from mixed musical perspectives. They're using the tools of jazz and the instruments, but it's less of a technical, mathematical display of musicianship. They've got new influences and they wear them on their sleeves. The rule book's been torn up."
That kind of breakdown in genre is the crux. To ring-fence what many of these artists do as "jazz" is to miss the point. In a world where online streaming has blurred traditional genre allegiances, and more and more musicians are willing to take the sound outside of its typical framework, perhaps the answer to the question, "Why is everyone listening to jazz?" is simple: they're not — they're just listening to really, really good music.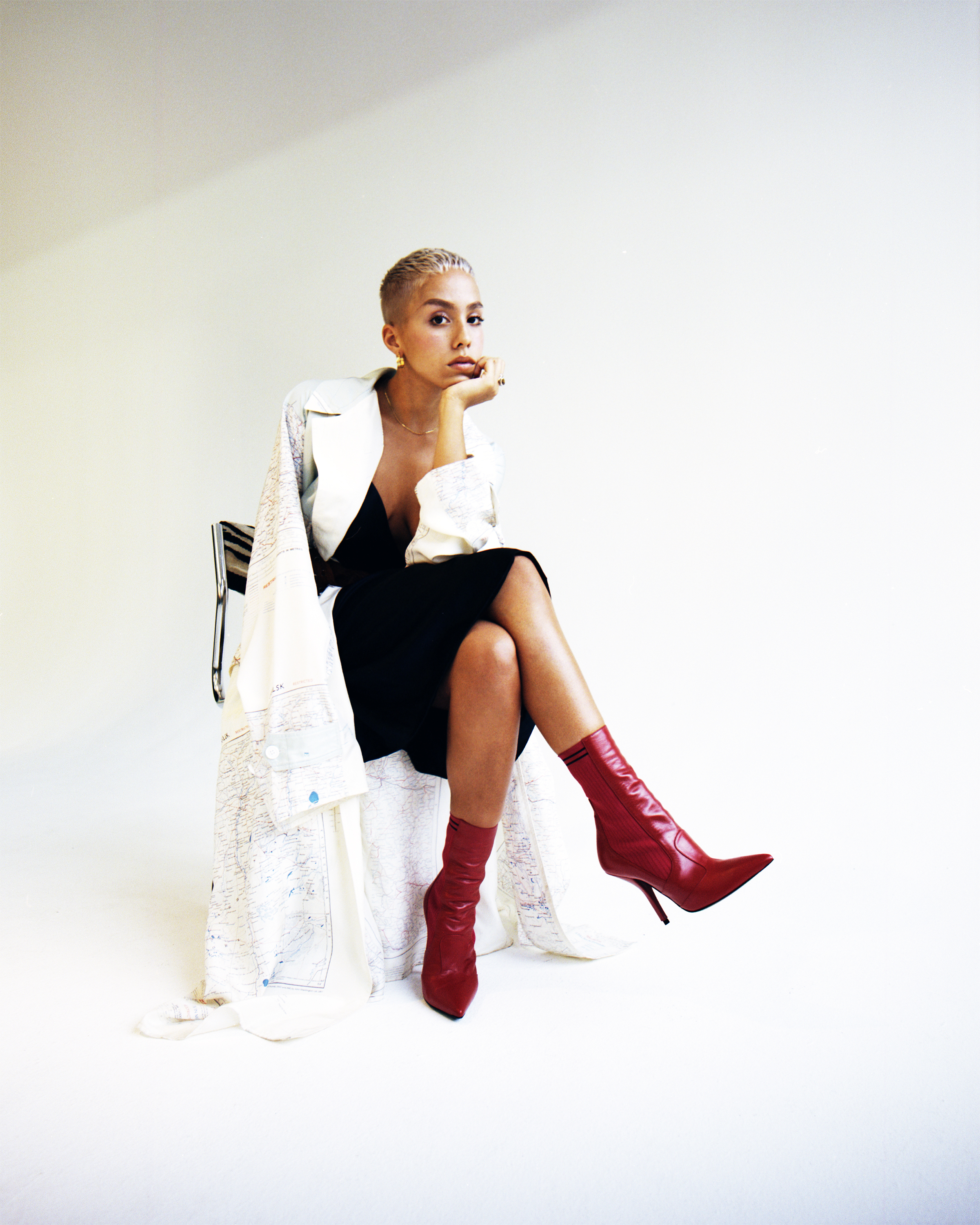 Poppy Ajudha
South-east London singer steeped in soul.
What was your entry into jazz? I'm not someone who really listened to straight-up jazz when I was younger. I was born on a Friday night. I grew up in a nightclub — the Paradise Bar in Deptford — so I was surrounded by music, but it was more like dance, funk, soul. Jazz came to me once I knew I wanted to make music. It was the vessel through which I could enter that world. What is it that you love about the genre? It gives you a framework that you wouldn't be able to get from any other style. I listen to such a vast amount of music – grime, drum and bass, jungle, garage — jazz is the middle ground. Once you have that feeling of experimentation and communication you can go in any direction. Why should people pay attention to the scene? Because it isn't jazz how it used to be. It's completely new and hybrid and it's hard to find things like that when everything's been done a million times. You have no idea where it's going to go because everyone's so young. What are they going to be doing when they're 30 or 40? It's amazing.
Blue Lab Beats
The scene's prodigiously talented production engine.
Why is everyone listening to jazz? NK-OK: I think it's because of what's going on in the world at the moment. There are a lot of incredible things, like the music scene, but then there's the politics, which is just insane. We're reacting to that with our instruments. Anyone can feel it. How supportive is the scene? NK-OK: It's not even that — everyone just knows each other. We always see each other at gigs. If Nubya has a gig, for example, we'll all be there. Mr D.M: We've all got the same message with different interpretations. What's the goal with your music? NK-OK: Our main goal is just to bring joy to people. There's too much bullshit in this world. People need to be happy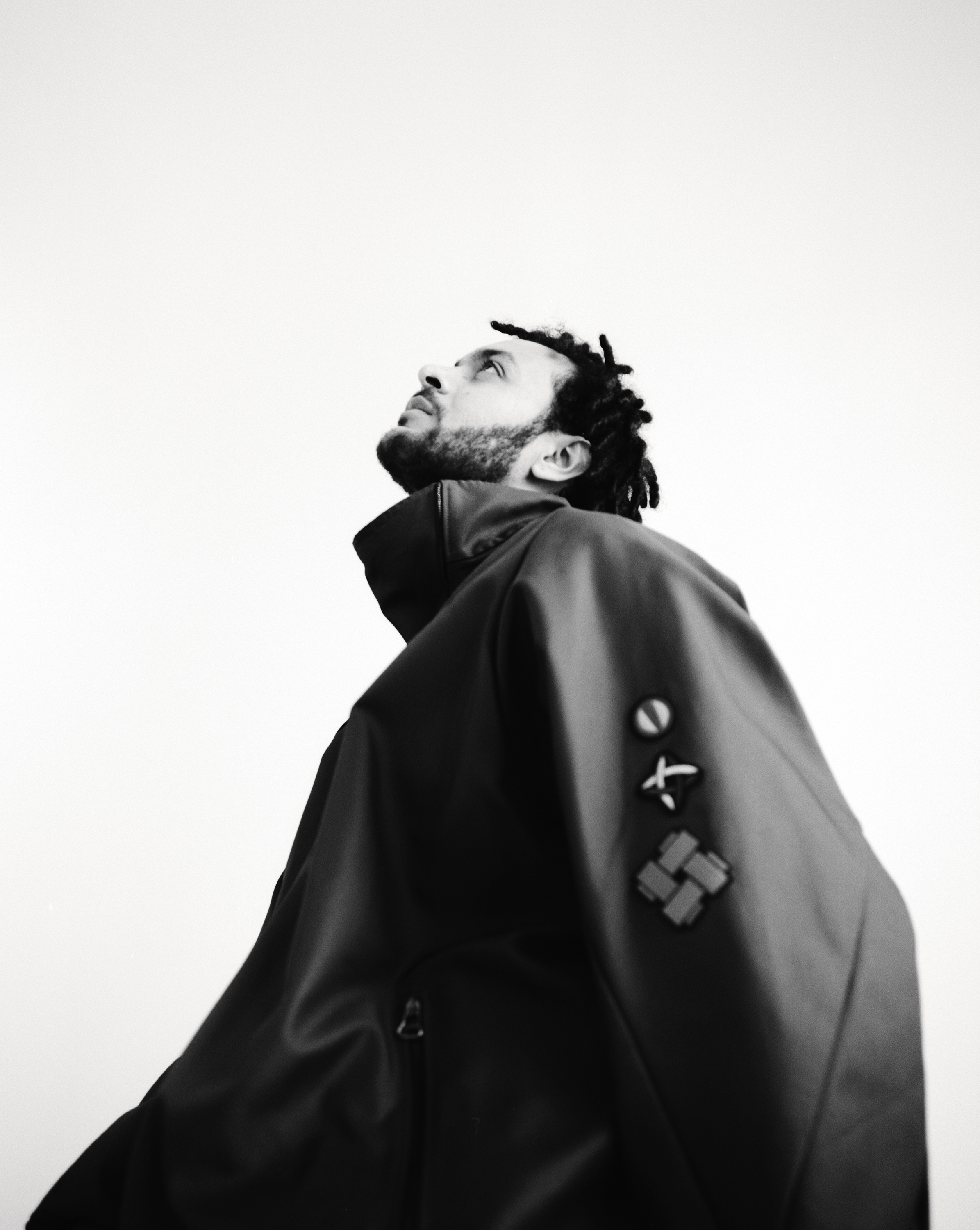 Yussef Dayes
Vibe-heavy drum master, formerly half of critically acclaimed Yussef Kamaal.

What influence has growing up in south east London had on you? The melting pot of London has definitely had a big part to play. You've got places like Peckham, which has a large African population and Lewisham, which has a massive Caribbean population. Just having these influences when you walk down the street has a big effect. What's been the biggest shift in jazz this year? We're not trying to make it what it was before. It's just us being us. Before, you had to go to certain venues and it was always a certain crowd that went. Now I'm trying to get people that look like me to come to the shows or play an instrument. That's the key. Why is jazz enjoying a renaissance now? Maybe it's the influence of other genres or scenes. Like grime music, it's got that energy, just played on instruments. That's what jazz was back in the day. People were dancing to this shit! It had an energy. For the first time, we're not looking to what the States are doing. We're confident in our own thing.
Ezra Collective
Freewheeling five-piece lead by drummer Femi Koleoso.
How did you all meet? Femi: Well, TJ is my brother, so we met thanks to mum and dad. Then we all met at a jazz development organization called Tomorrow's Warriors, set up to educate young musicians, particularly ethnic minorities and women. Is it possible to typify the sound coming out of London right now? Femi: Nah. It's like asking someone, "What does a Londoner look like?" You could end up describing Skepta or Del Boy! It's so diverse. But I think the aggression and cultural diversity that London has leaks into the music. What does making music mean to you? Femi: It means completely doing justice to the time you're in. Not trying to be anything else, but being honest in our approach. When people look back on the art we produced, it should be an accurate snapshot of the times. A bit like how jazz in 1959 served us, let 2017 be looked at like that. 2018 even more so.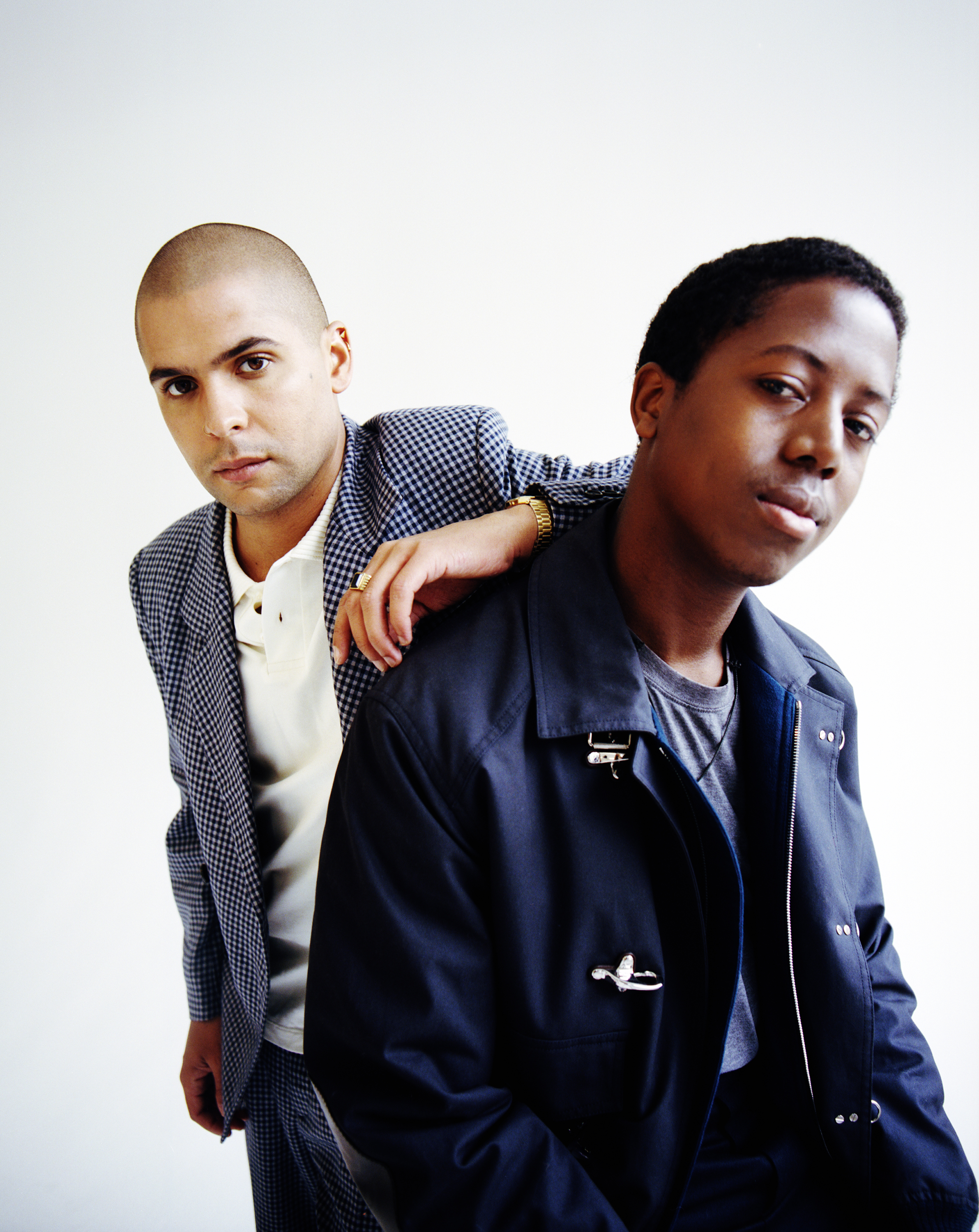 Binker Golding & Moses Boyd
Award-winning sax and drum duo at the heart of the scene.
Can you explain the popularity of jazz right now? Binker: I think younger jazz musicians are taking music to different venues. Before it was all about Ronnie Scott's — which is a very good venue and does a really great job — but when you start looking outside of that, you realize there's a whole music world out there. In what way do you differ from what's gone before? Moses: I'm from Catford, Binker's from Tottenham. You're not going to get us standing in a field in grayscale, one tree on the cover of our album, you know what I mean? It just doesn't fit. There were a lot of people saying, "Well, jazz has been this machine and this is how you make a jazz record." And when it came to us, we didn't care about any of that. Actually, I don't want to do a jazz record like that. I don't want to play there. How do you feel about the attention the scene's receiving? Binker: It's a positive. I'll play music to anyone willing to listen and take it in. I don't care about anyone's musical history or knowledge. It doesn't matter if they've been listening to house music all their lives and they've never heard a Coltrane record. Just be glad they're listening to you now.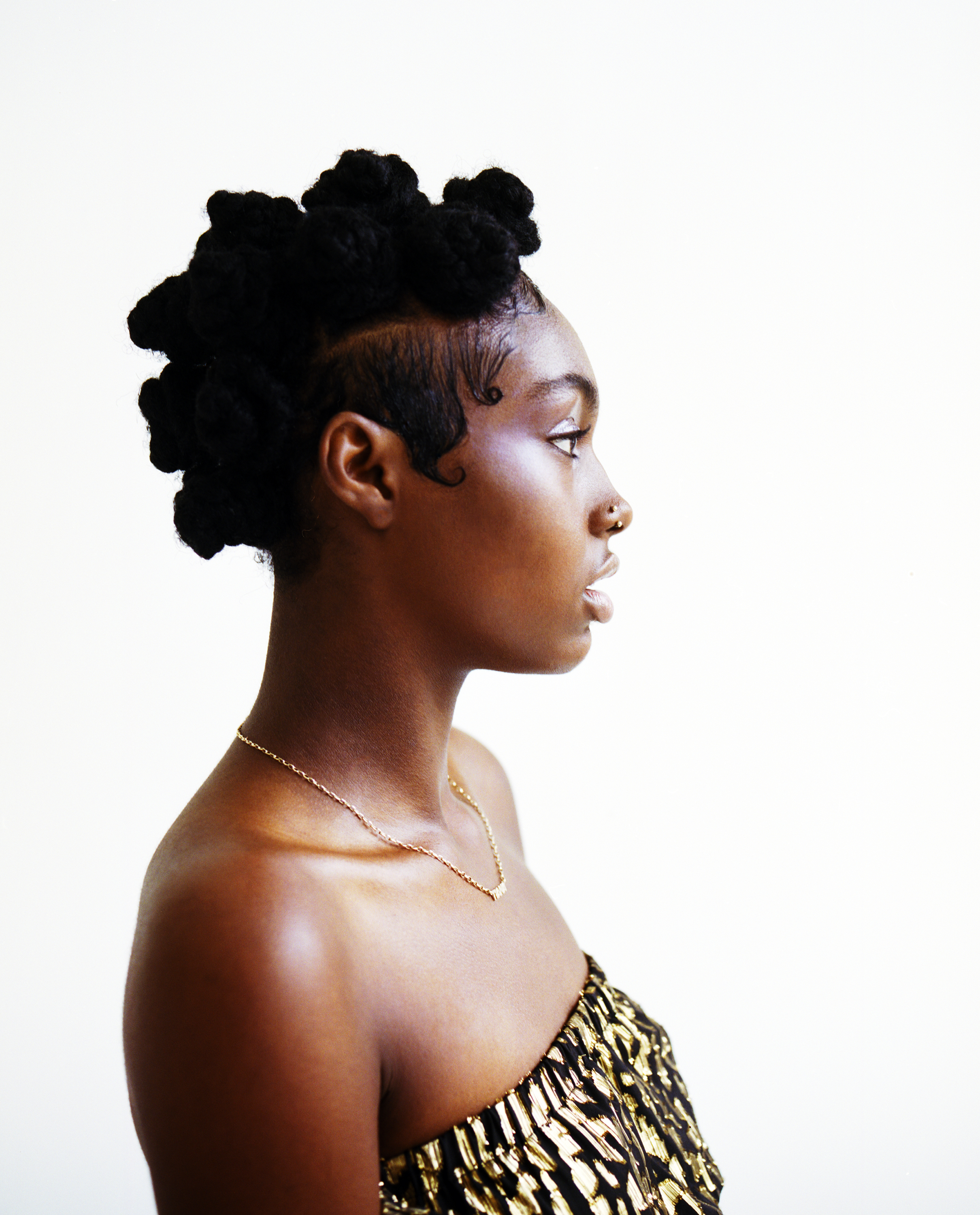 Tiana Major9
East Ham-born, Stormzy-approved songstress making nu-jazz for the masses.
Why is jazz so exciting right now? I feel like it's one of those genres where you can fully express yourself. There are no restrictions. All the musicians are doing different things. I'm very emotional, I have a lot of feelings to give out and I feel like jazz allows me to do that. Why is the genre attracting so many young people? It's pretty easy to cross over. It's in R&B, it's in hip-hop, Lauryn Hill, Erykah Badu, even Justin Timberlake. I feel like that's why it's become more youthful. If you really pay attention, it's everywhere. How would you define your sound? I see myself more as nu-jazz. I'm trying to show a fresher side. It's been done before, sure, but it hasn't been done my way. What makes you different? I try to write as I speak. I know that's not a typical jazz thing but I want people to understand what I'm saying. I don't dress like a jazz artist, I don't come across like a jazz artist. People feel like only old people can enjoy jazz, but it's very fresh, it's always changing. I want to break people's view of jazz.
Shirley Tetteh
Seriously in-demand guitarist for Nérija and a host of spun-out spinoffs.
What freedom does jazz give you? The freedom to grow. Growth has to be a conscious choice, and that's a challenge I'm facing right now. What does making music in 2017 mean to you? It means being honest about where I'm at and what is true for me. It means putting in the work I need to do in order to make music that both speaks to me and is connected with this moment in time, and holding onto what is true for me when there are a million albums coming out every week.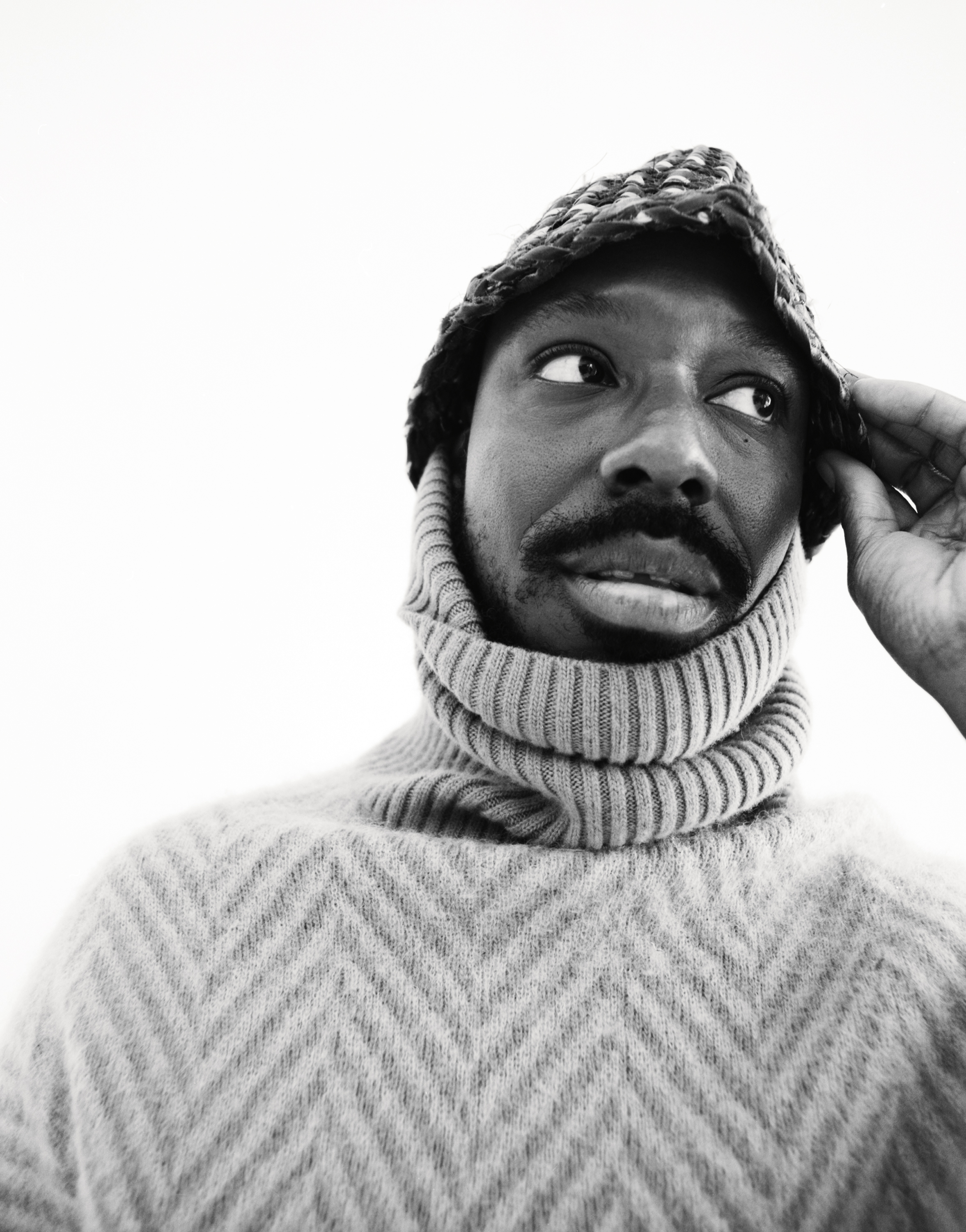 Shabaka Hutchings
Saxophonist and longtime champion of homegrown talent.
Why is 2017 so exciting for British jazz? Music is a reflection of the times we inhabit. This is a time of change for youth in the UK. Their voices of rage, disillusionment, hope, fear and irreverence are being seen in stark contrast to the conservative orthodoxy portrayed by establishment figures.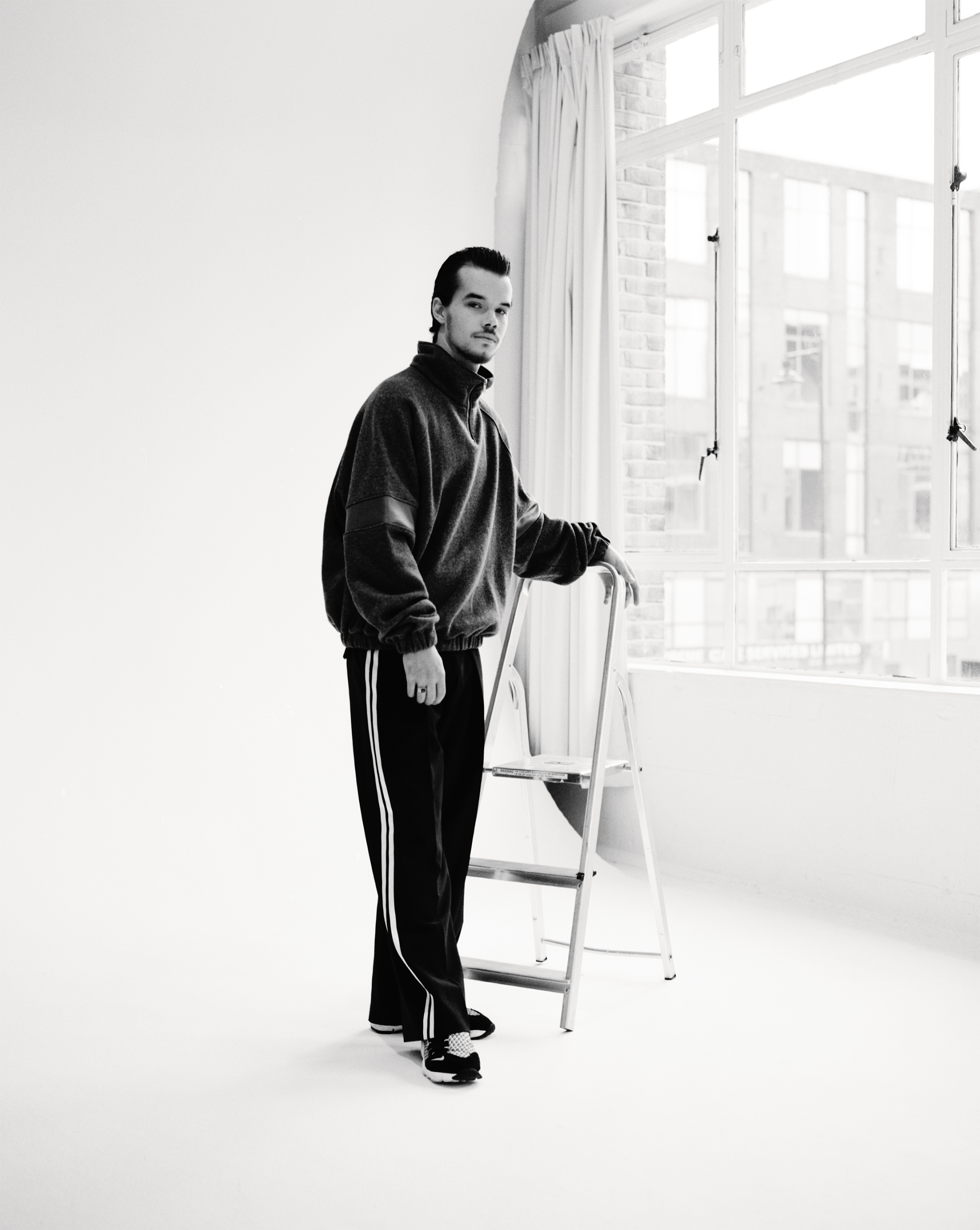 Oscar Jerome
New Cross based vocalist and guitarist motivated by politics, spirituality, and life.
What typifies the sound coming out of London in 2017? There's always been a really vibrant scene in London and it's gone up and down in waves. Before, a lot of people were taking influence from American stuff, but now British jazz musicians take influence from grime, garage — British music. That's helped to give it a bit more of an identity. Are listeners more receptive? Definitely. Clubs like Total Refreshment Centre are packed out with young people. There's so much saturation in pop music, maybe people are looking for something with a bit more depth to it.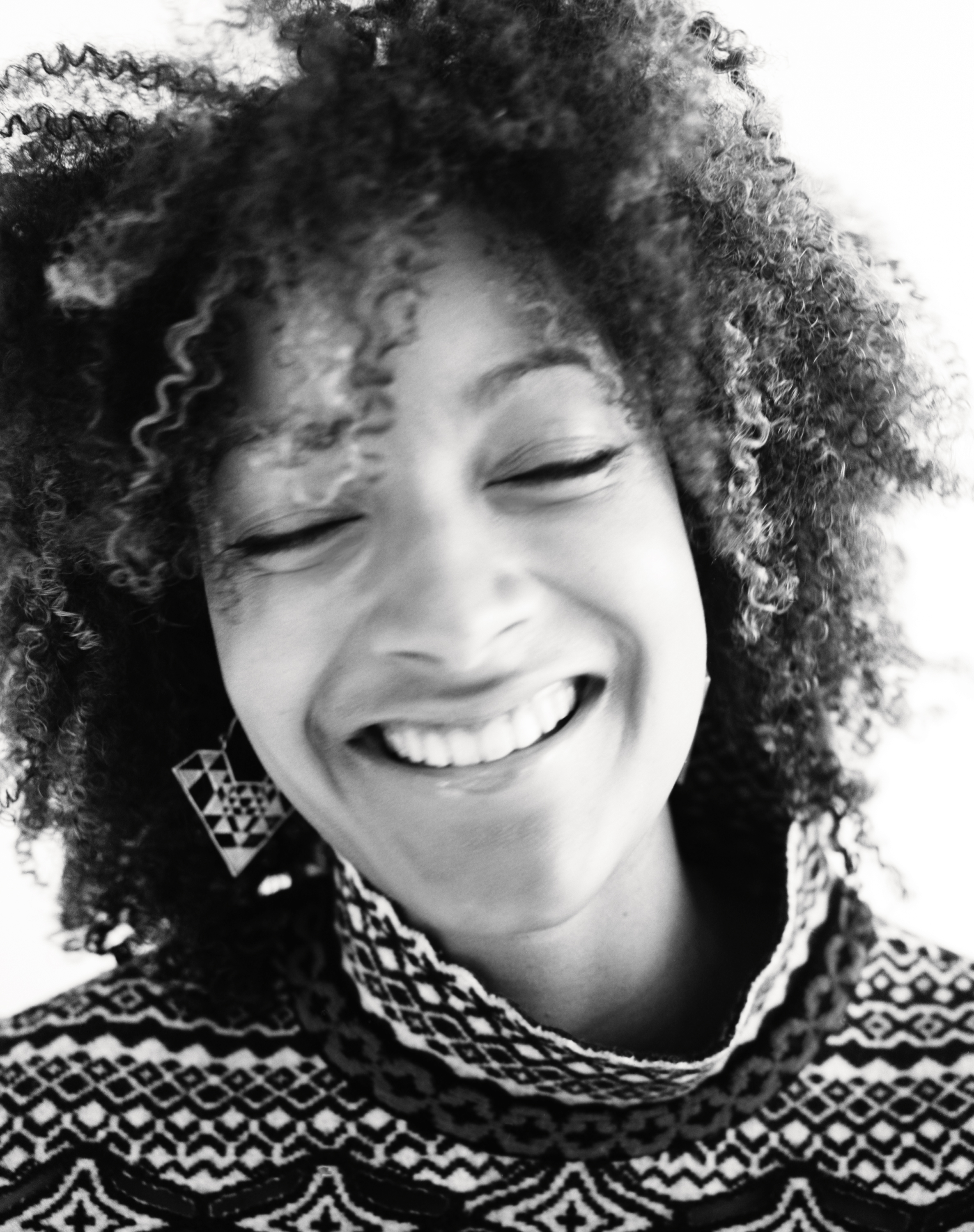 Nubya Garcia
Tenor sax wielding member of all-female septet Nérija.
What influences you? Going to gigs. Living in this city you have such a range of things on all the time. I got into listening and playing jazz through bands and youth music groups. What freedom does jazz give you? Endless inspiration and possibilities.
"Brownswood presents: We Out Here" featuring artists Shabaka Hutchings, Nubya Garcia, Ezra Collective, Moses Boyd and others is released February 9, 2018.

Credits
---
Photography Olivia Rose
Styling Bojana Kozarevic
Hair Roku Roppongi at Saint Luke's using Davines. Make-up by Anne Sophie Costa at The Wall Group using M.A.C Cosmetics. Photography assistance Ricky Rxse. Styling assistance Louis Prier-Tisdall and Donal Talbot. Hair assistance Tarik Bennafla. Make-up assistance Rachael Thomas.