never mind that record label trouble, morrissey's back with a brand new album!
It'll be a "landmark" LP, according to his new label.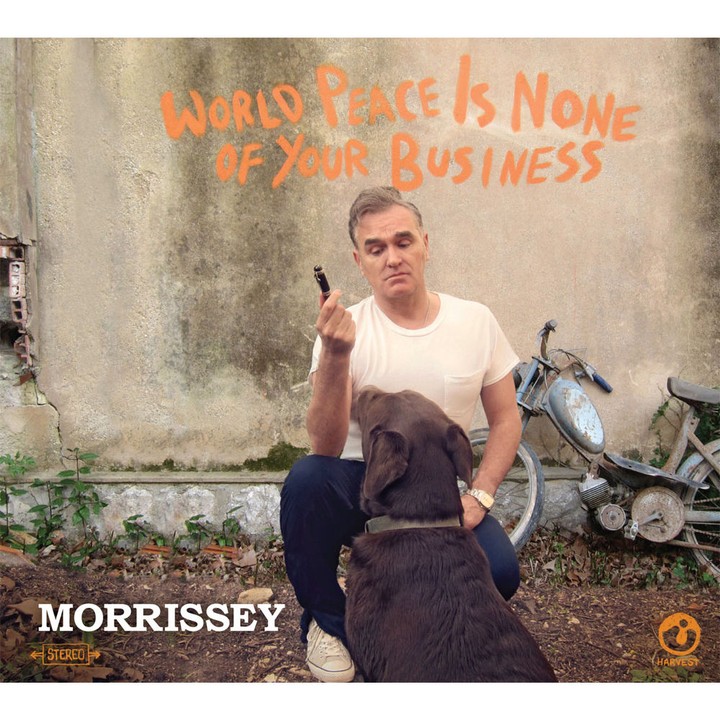 This article was originally published by i-D Australia.
Morrissey has another album (almost) ready to go. Earlier this week, the artist has announced a new LP titled Low in High School, to be released through his own newly-launched label, Etienne.
The artist's 2014 record, World Peace is None of Your Business, was pulled from distribution not long after its debut. In an open letter to fans, Morrissey blamed his then-label Harvest, which exists under the Universal Music umbrella. "Mutual mistrust exploded between Harvest and I, and with fashionable pessimism, the label boss yawned and ordered the surface smartness of dropping World Peace is None of Your Business three weeks after its release," the artist wrote.
"Staggeringly," he continued, "I still believe that there's a label out there with my name on it, and one that will issue World Peace is None of Your Business, and afford it the respect it deserves." Clearly, the tension between Morrissey and Harvest never resolved, because he went and launched Eitenne — a title taken from the French version of his own first name, Steven. The label is backed by BMG, a German music distribution company, and things seem to be going swimmingly for both parties.
WATCH: Rare Footage of Five Cult Musicians' Humble Beginnings on Stage
"Morrissey's talent for combining political statements and melodies is more prevalent than ever on Low in High-School, capturing the zeitgeist of an ever-changing world," BMG offered in a statement to press. The album, they say, was recorded in between France's La Fabrique Studios and the Forum Studios in Rome, with Grammy award winning producer Joe Chiccarelli helming the project. Chiccarelli's more than qualified for the job, having worked with the White Stripes, the Shins, U2, and Tori Amos. Here's to Morrissey's new chapter.
"Low in High School" is due November 17th.