victoria beckham on her "really, really happy" spring collection
The designer discusses her latest, a sparkling confection in shades of playdough.
|
11 September 2017, 8:25am
This article was originally published by i-D US.
"Fashion is about fantasy but I think you can really wear this," said Victoria Beckham backstage at her ravishing spring/summer 18 show, a procession of loose layers in sherbet colours. Because I'm always interested in what The Artist Formerly Knows as Posh is wearing, I'll assume you are too: a perfect white T-shirt tucked into tailored blue jeans, as it happens. And heels. Very high heels, as high as the mint sparkly stilettos that accompanied longish dresses in lavender and black. That juxtaposition of wearability and fantasy is at the heart of this brand, which keeps surpassing expectations in both departments.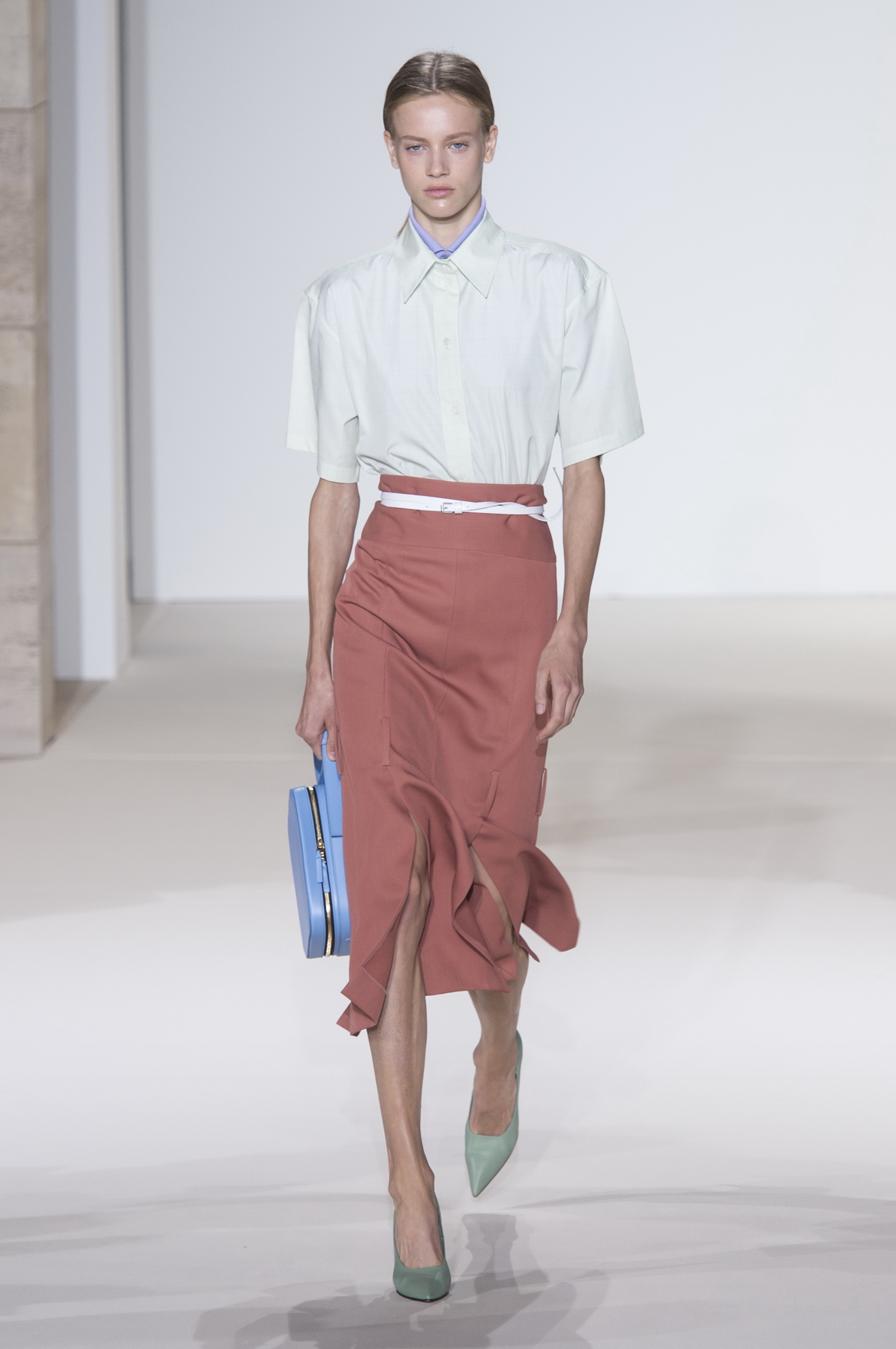 On a day rife with bright colour stories (Mansur Gavriel and Sies Marjan, too), Beckham showed a palette inspired by playdough and ice cream. "It's not too saccharine but it feels fresh and happy," she noted. That mint colour played against pale blue, cream, crimson, and pink -- too adult to be millennial. The sophisticated fashion-girl navy she's become known for was nowhere, interestingly. These colours appeared on transparencies, too, like clever sheer skirts and dresses. And on a flattened moiré fabric that felt new.
This being Victoria Beckham, for all its creativity we are looking at clothing meant to be sold. She always brings it back to her customer, in an almost reverential way. "I didn't want to create a collection of showpieces," she said. And her focus on separates and layers is purely practical. "My customer travels a lot," said Victoria. "And I have to take that into consideration."
Which doesn't mean that it's boring. In fact, those afore-mentioned sparkly shoes were totally fun. The mule version (in silver, mint, and pink) is called the "Harper slipper" after, of course, Beckham's daughter. Perhaps dressing a little girl has injected a bit of playfulness into the designer's process. "I've always said that I'm a bit of a magpie," she admitted. "I love a bit of sparkle."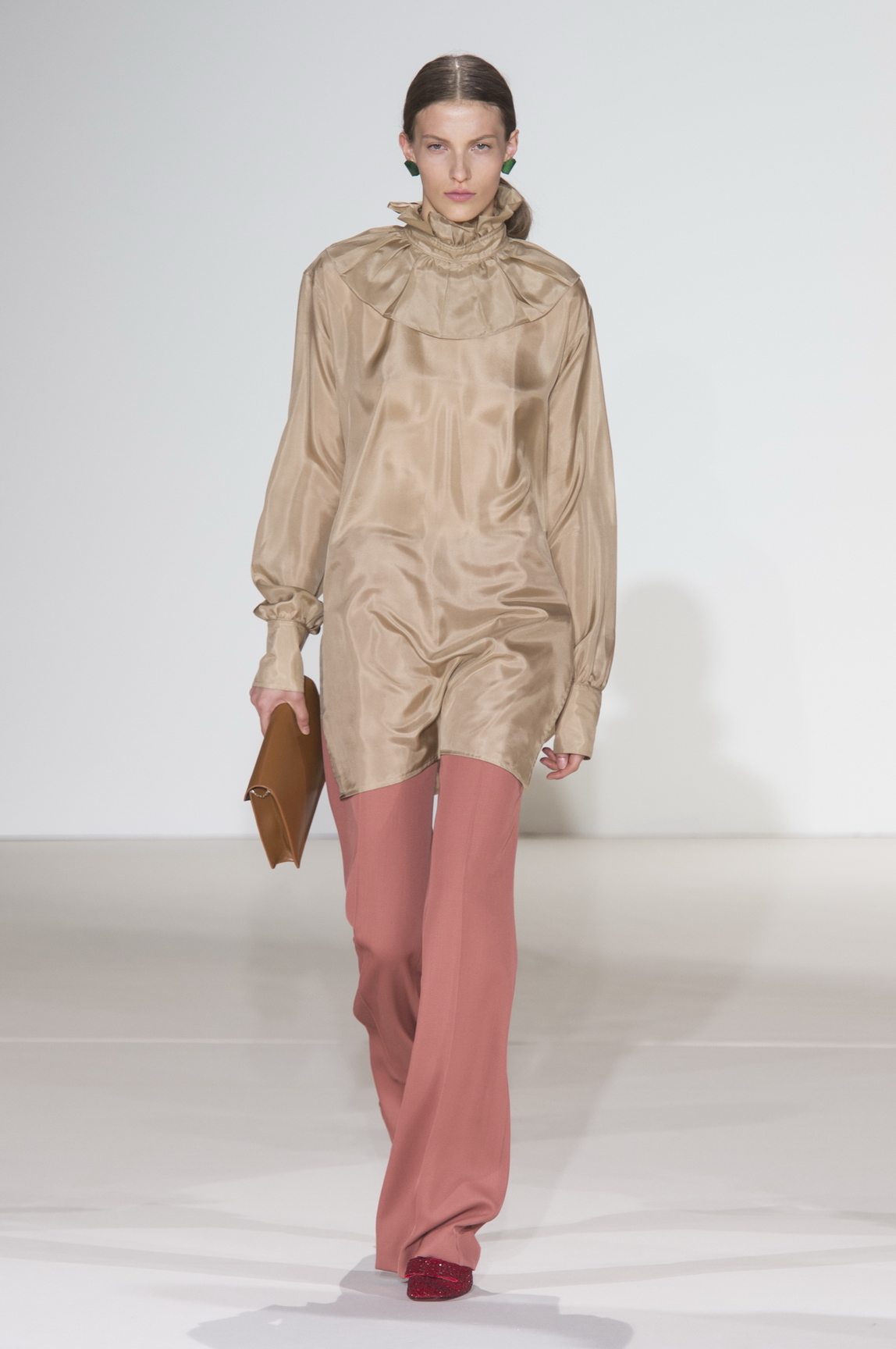 The focus on colour and texture brought us away from the symbolic power play we've seen in seasons past, toward a simpler vision of fashion. Or, as Victoria said of the collection, "It makes me feels really, really happy."