6 helmut lang stans tell us how he shaped fashion
13 years after he walked away from his eponymous label, cross-generational obsessives, collectors, and fans feel Lang-o-mania.
|
23 November 2018, 8:00am
As a highly sought after selection from the world's largest Helmut Lang collection is available to view and purchase for the first time, are you ready to embrace Lang-o-mania? Helmut Lang may have left his eponymous label in 2005 but he's far from forgotten. "Helmut Lang's influence in shaping contemporary fashion has never been more recognized than it is now," Athens-based archivist Michael Kardamakis explains over email ahead of his curated collaboration with London-based independent retailer OTHER Shop.
"People are discovering this sophisticated and slightly weird designer whose work from 20 years ago is more relevant than most of what's out there," Michael adds. Uninspired by the output of contemporary fashion, he began to buy vintage Helmut Lang during his Art History studies at University of East Anglia and now has over 1200 pieces. "I started this project in my late teens, while I was studying in the UK and was longing to figure out who I wanted to be and look like." After discovering a 1 pocket jacket from Helmut Lang's spring/summer 03 men's collection, an obsession was born which has since evolved into the interdisciplinary project ENDYMA. Part historical garment archive, part research endeavor and part e-commerce outlet, it's a space where the best 90s and 00s fashion can be understood, appreciated and exchanged. To ensure a new generation discover Helmut Lang, he has spent the last few years sourcing hard-to-find pieces, researching their history and exploring the details that make them special. After re-creating the Austrian arch-minimalist's iconic NYC Greene Street store in Paris earlier this year, Michael has collaborated with fellow Lang-devotees DMSR Showroom and OTHER/shop to bring an edit of his collection to London. As the installation opens, six Helmut Lang stans ranging from London-based designer Charlotte Knowles to New-based stylist and Helmut Lang x Exactitudes campaign star Rhamier Auguste talk us through the past, present, and future influence of one of fashion's cult figures.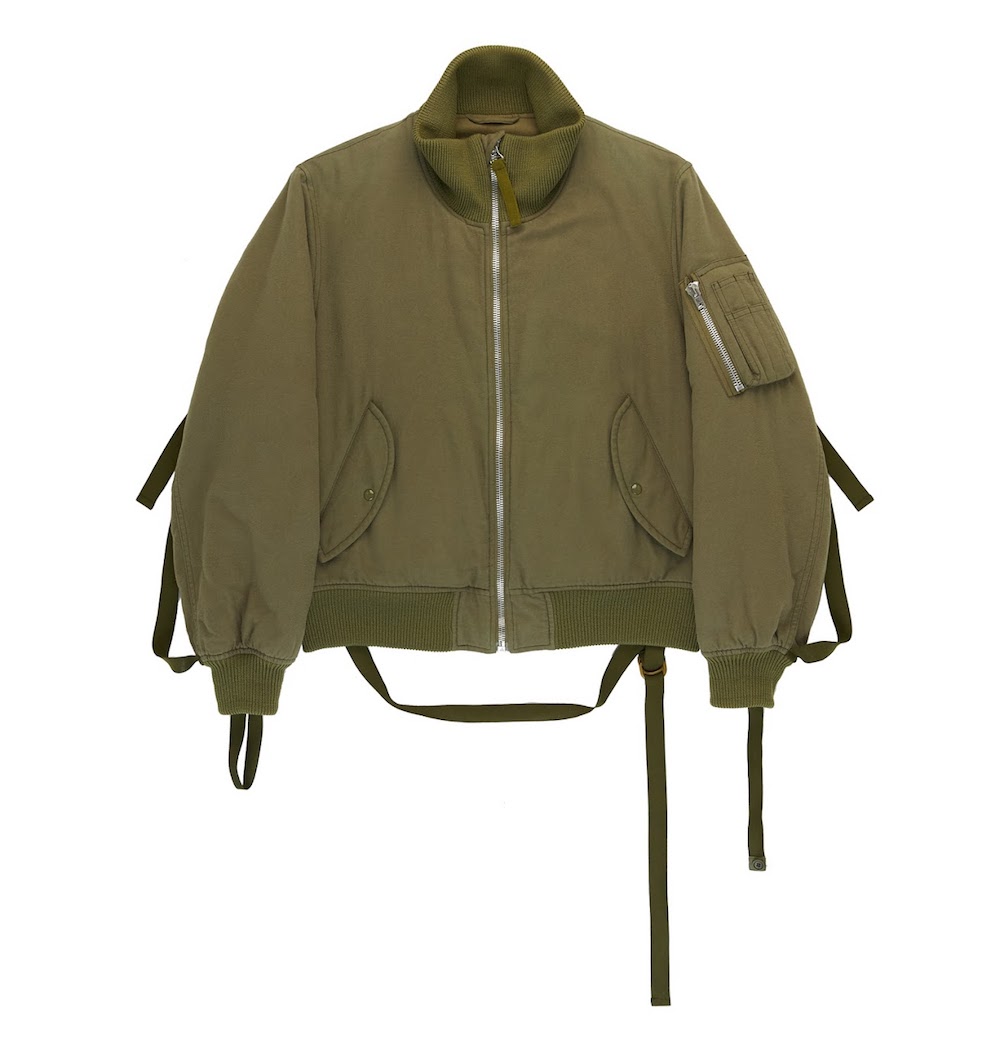 Charlotte Knowles, designer
"The level of refinement and the precise world that Helmut Lang built is what makes it stand apart. The way he used his design language was incredibly precise. The level of polish makes even a basic denim jacket or trouser super desirable. Beyond the genius of his design, one of the most important aspects of the brand was the marketing and the shift of fashion into the new millennium. The way he used new materials, how he introduced clothes what were both cool, effortless, sophisticated and sexy. He basically made New York fashion week a thing and was the first one to show on the internet -- he premiered the fall/winter 98 collection online at HelmutLangNY.com and CD-ROM. There's a misconception about how everyone just copied Helmut because there was a movement of things about to happen, he just did it better and ended up tipping the scale. That's why he matters now."
Gregg Hewitt, founder DMSR

"I first came across the name Helmut Lang when one of their sales agents dropped into the store I was working in where I grew up -- I must of been 19 (in 2002) at the time. It wasn't right for the store, but the name stuck with me, as did the style of the sales agent - he definitely stood out in my hometown. I began exploring Lang more when I started working at the b STORE on Saville Row, talking and learning more from the two owners Matt and Kirk. I didn't study fashion, so learned a lot about designers and clothing from the shop floor; before getting into wholesale and then starting my menswear agency DMSR. The first Lang piece I bought was one of his classic square pocket denim jackets from 1998, I got it on eBay and that was me pretty much hooked. It was the catalyst for exploring the Lang world, watching the old shows, trying to find pieces, speaking to buyers who used to buy Lang pre-2005. I wanted to get an idea of what the showroom was like, the shows etc at that time. It was a Iot cheaper at that time too! I quickly bought another one exactly the same, and then the hours on eBay started, eventually coming across Endyma a couple of years later. I have about 12 Lang denims -- across all the styles, some jersey pieces -- including a bondage hoody and neoprene sweat -- and couple of jackets.
For a new generation just waiting to explore Helmut Lang's archive, I recommend the 1998 shows! For autumn/winter 98, the all-white looks and the fleece into the tailoring then to the all black and white looks feel so modern. The bullet proof vests from spring/summer 98 and the painter jeans styled with just a white shirt is incredible. Lang's work with Jenny Holzer and Juergen Teller's backstage photography is another amazing avenue to go down. Or just have a have a chat with Michael from Endyma…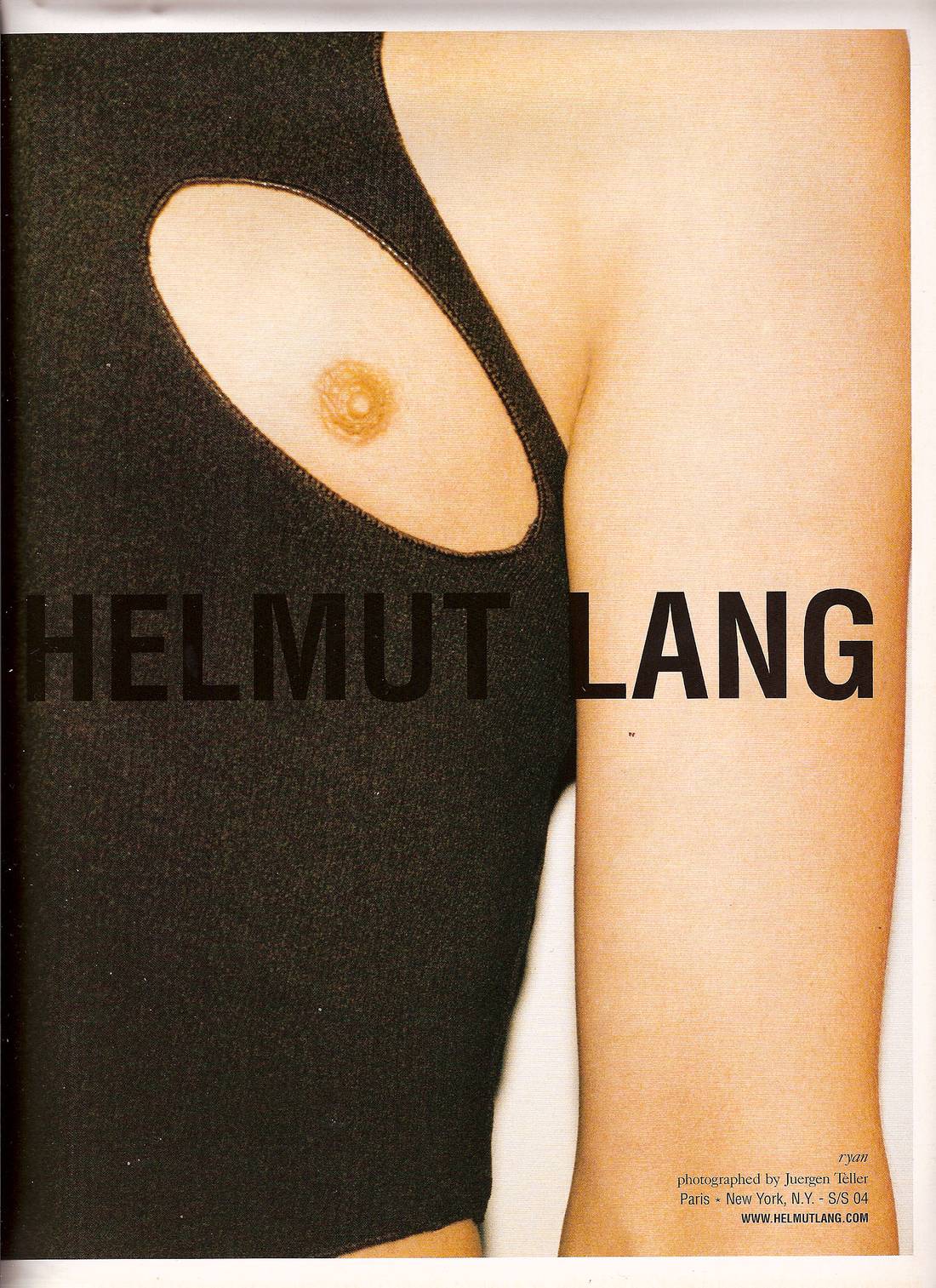 Michael Kardamakis, founder ENDYMA
"I have a very personal relationship with Helmut's work. I discovered it at a time when I was learning about fashion. Appreciating and understanding his clothing helped me connect the dots between contemporary fashion and my art history studies. This was the entry point that led me to pursue working in fashion. Lang worked at a rare intersection between classic clothes making and high fashion, and this often explains why his clothes remain on-point so many years later. His touch was subtle and highly informed by tradition, but also confident and at times very unexpected. He's the designer who has made me appreciate little details such as the color of thread used on a garment or the angle of a pocket. But he is also a groundbreaking designer who created radical garments, from his early 90s transparent layers to his 00s experiments with abstracted silhouettes and deconstructed shapes."
Rhamier Auguste, stylist
"My love affair with Helmut Lang started when I was in school studying fashion illustration. I obsessed over editorials from old magazines like The Face and i-D and would see the occasional Melanie Ward and David Sims story. I was drawn to his alpaca lined parkas, the modern cut of his trousers and how futuristic his men's collections were. During this period I would stalk old garments on eBay but was more of a fan of collecting archival Raf Simons. This was before there were so many collectors hunting for pieces so they were relatively easy to come across and somewhat affordable. Any Helmut Lang I own now are re-issues that were released with the new editors-in-residence.
Helmut Lang's influence on the modern fashion industry is understated. He's the reason why New York fashion week kicks off fashion month. Everyone from Phoebe Philo and Raf Simons have payed homage to him in many ways, whether it's the laundry-bag check Phoebe used for autumn/winter 13 that was originally adopted by Lang or the overall energy of Raf Simons' shows at Calvin Klein. Lang took utilitarian to the next level showing jeans on the runway and manufacturing biker trousers before Balmain adopted a similar style. He's a great example of someone who was ahead of their time and is truly a designer's designer.
For a new generation just waiting to explore Helmut Lang's archive, I recommend everyone start with his life story. How he started off small in Vienna and how his ambitions brought him to Paris and New York. The journey is just as important as the end result and Lang's story speaks volumes to how dedicated he was to his craft and how little he seemed to care about accolades and rubbing elbows with traditional circles in fashion at the time."
Finn Delaney, fashion student
"At 21, I'm part of a new generation of Helmut Lang admirers. My favorite collection is spring/summer 04 which was inspired by butterflies and as Helmut explained at the time, was about the lightest of fabric and construction. My favorite piece is from that collection. Known as the tit tanks, they're just a masterful display of inference, cultural commentary and sheer pattern cutting beauty.
Endyma has helped me to understand the actual garments in closer detail. But more importantly: read the reviews of his shows. They demonstrate what was going on in New York and the world at the time. Understanding this will help you love the clothes and him even more."
Matthew Murphy, founder OTHER Shop
"I first came across Helmut Lang when I was buying for a multi brand store in the early 90s and immediately pushed the owner to allow me to buy it. When I viewed the collections, I was really selecting items for myself and friends. My favorite collection was the needle cord jeans collection with the paint splatter, I think from autumn/winter 1999. I wore a matching western denim jacket with cords as a suit.
When Helmut arrived it felt so new, stripped back, utilitarian, workwear, there really was nothing like it at the time. I think any new brand that has that as much influence when it launches, will always find fans. His work resonates now more than ever, from luxury to streetwear, all reference different periods of the label's existence. Even the basic logo tee, you wore to a club with pride and acknowledged other people wearing the same tee as part of a community. The brands advertising campaigns were also hugely influential. At that time print magazines were still the main inspiration source and finding out more about the different subcultures that you were into, i also craved for what Helmut's ad campaigns would be and they always had a completely different aesthetic and art direction to anything else at that time. Without a doubt his early collections opened a path for many brands that followed and certainly influenced my taste."
The ENDYMA x OTHER Shop installation runs until November 28.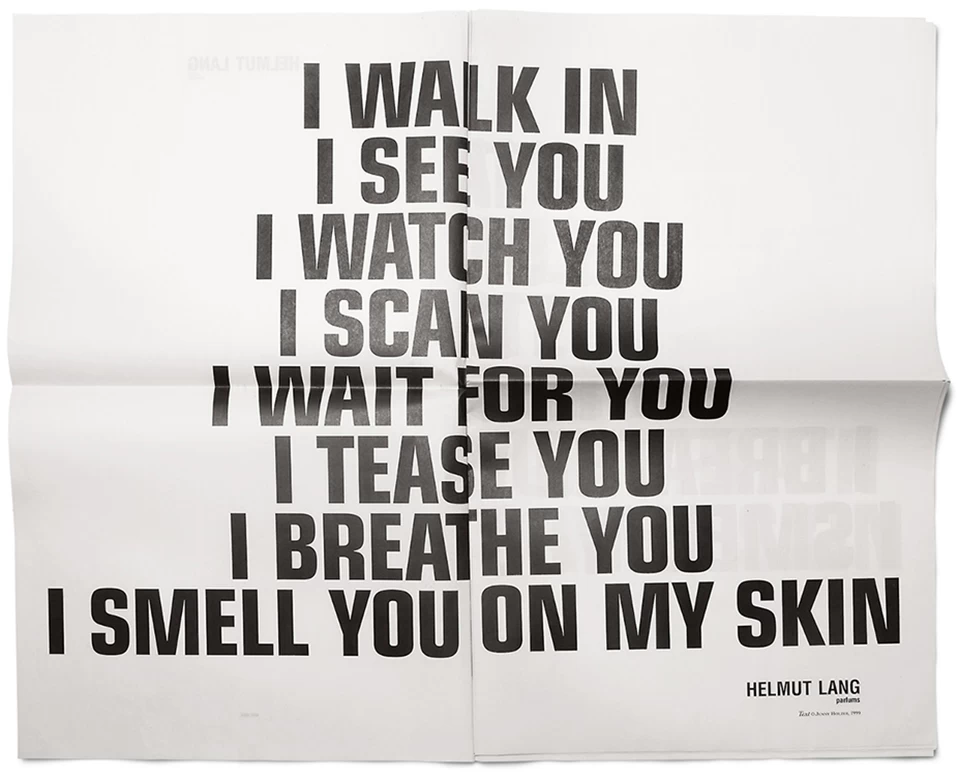 This article originally appeared on i-D UK.