olly alexander has an epic response to 'heterosexual pride'
And an ingenious butt plug idea.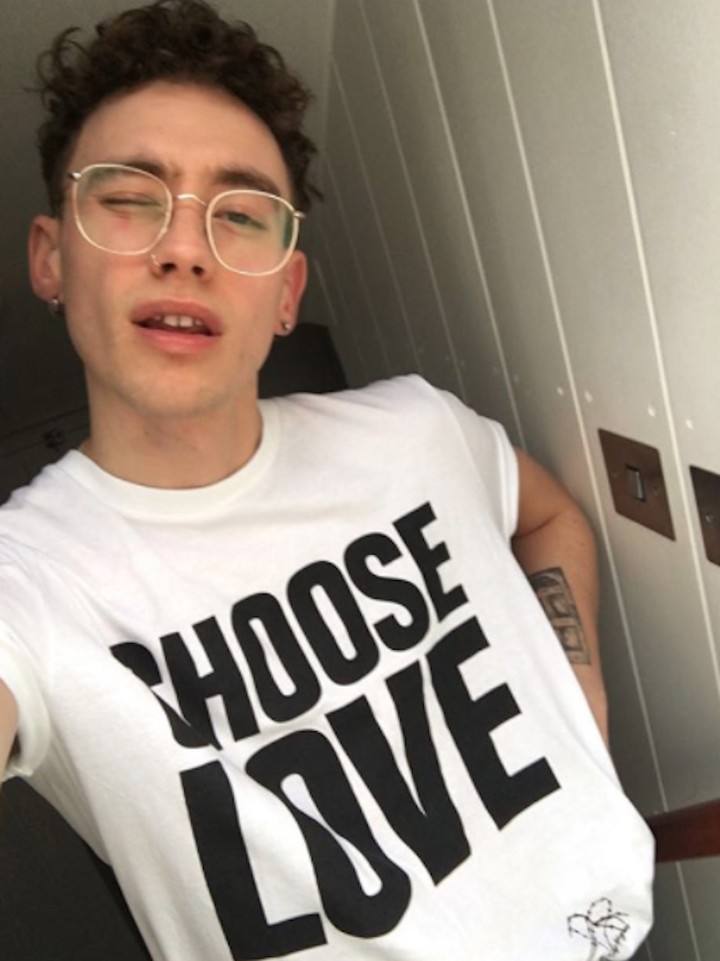 For some reason, people keep trying to make Heterosexual Pride a thing, but Olly Alexander isn't mad. The openly gay Years & Years frontman actually feels for the poor souls demanding floats and a flag as compensation for facing zero discrimination for their sexuality on 365 days out of the year. Alexander was speaking to Out recently when he recalled seeing an advertisement for Heterosexual Pride, complete with a very sad update of the LGBTQ flag grey and white. At least this one was colorful.
"I feel sorry for straight people," Alexander said. "What's great about being gay is that you can celebrate all types of sexualities, because we understand that being queer means you might also be gender nonconforming or bi or whatever. For straight people it's just, 'I sleep with the opposite sex.'" At this point Alexander's mouth warps into a "Cheshire cat grin," according to the interviewer. "Maybe just give it a go," he suggests to the hetero community. "Put some fucking marijuana lube on your crystal butt plug and march on down the parade."
Sounds far more exciting than watching The Notebook in a pair of matching cable-knit sweaters. Strangely enough, this isn't the most cringe attempt to appropriate Pride. Last year Pride in London rolled out a poster campaign putting straight people in the spotlight. Sample offending slogans included "My gay friends make me more attractive by association" and "My sister is gay, I'm straight, together we're g-raight!" Yeah... Here's a more accurate suggestion for next year: