for akiima, modelling and politics go hand in hand
Known in fashion by her first name only, this Australian model and former refugee has taken the industry by storm.
Akiima really needs no introduction. Known in fashion by her first name only, this Australian model and former refugee has recently taken the local industry by storm. Because not only is the Adelaide-based South Sudanese model stunning, she also has a lot to say. And, in an era where personality is just as important as looks, Akiima's vocal stance on improving diversity in fashion certainly hasn't gone unnoticed.
"I think everyone who is in a position to influence and share their voice with a large audience is very fortunate to be able to do so," Akiima tells i-D. "I would personally like to communicate to young women the importance of being yourself and taking care of yourself." This is a mindset that also hints at the inspiring journey this model has taken of her own to date.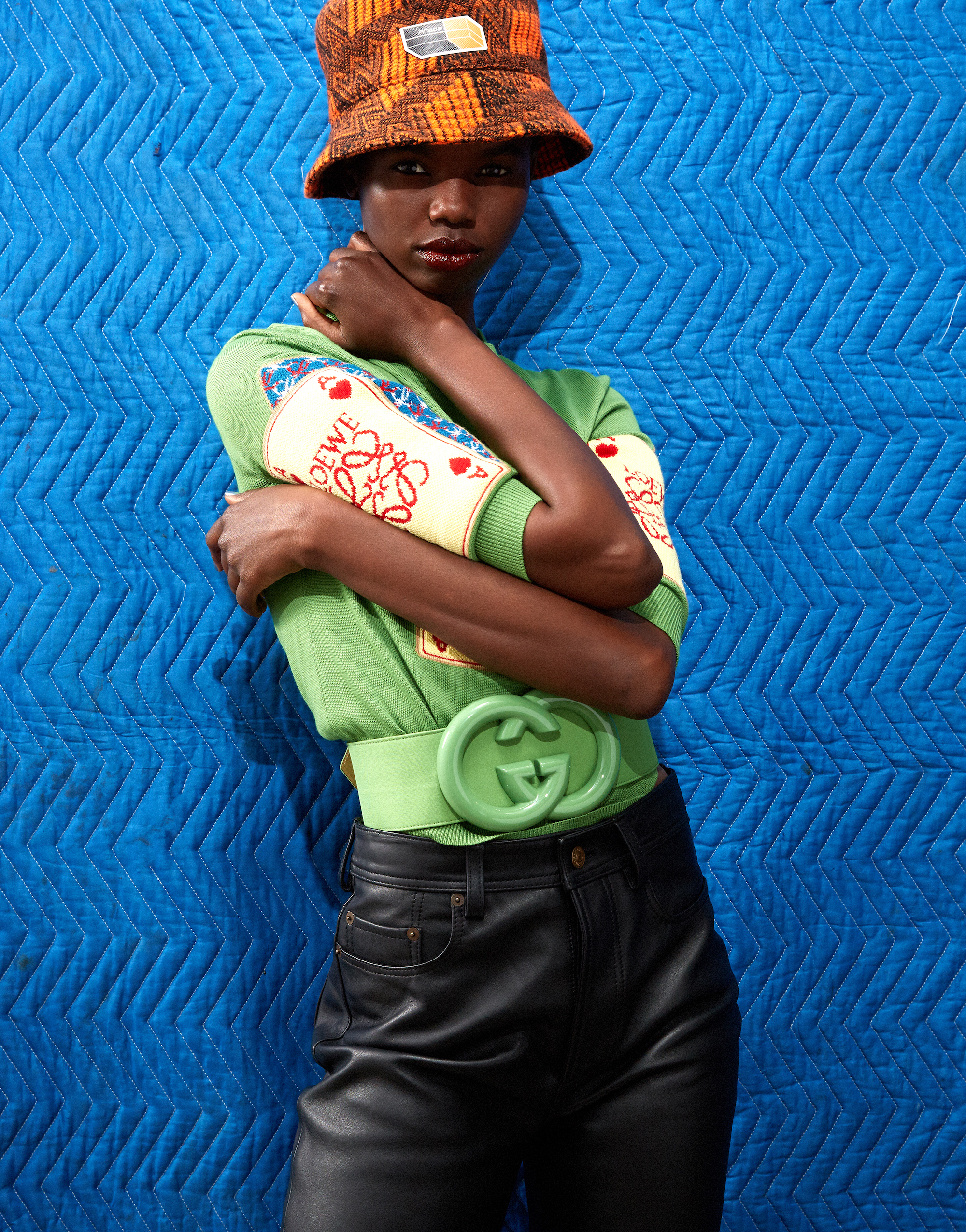 Born in a Kenyan refugee camp, Akiima and her family moved to Australia in 2007, when the future model was just a teenager. And she has come a long way since then, having been cast first by Finesse Models in Adelaide and, later on, by IMG Models Worldwide. Making her runway debut for local legend Carla Zampatti, Akiima has since walked for some of the biggest names in fashion — including Prada and Alaïa, for example.
"Meeting [fashion icons like Azzedine Alaïa and Naomi Campbell has] showed me that everyone has a different career trajectory," Akiima says of her 'pinch me' moments so far. "Both of these icons embody perseverance and [are proof that] success comes with hard work." It is this mentality that inspires the young model to keep pushing herself, but also stay true to who she is.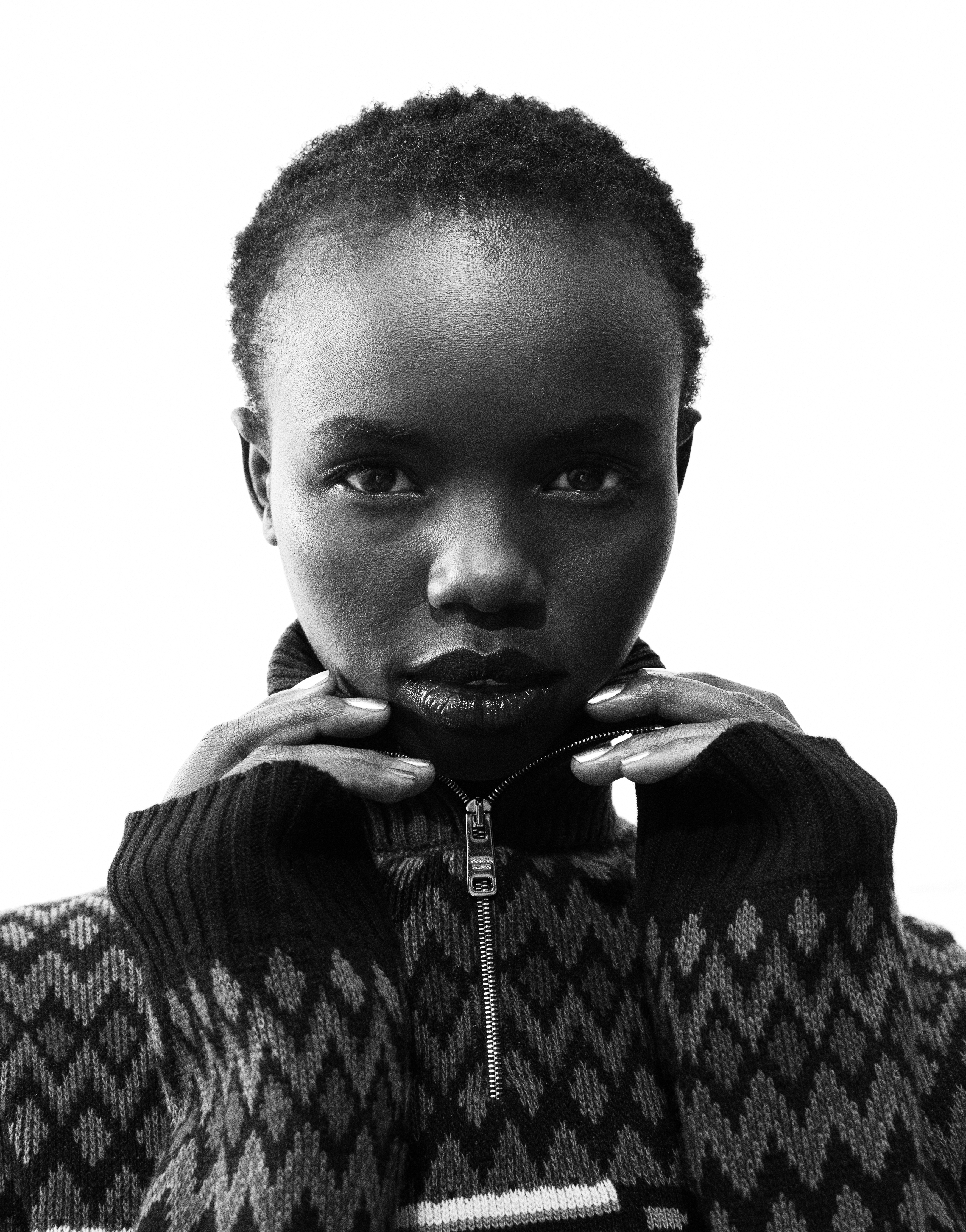 The same values have undoubtedly been instilled in Akiima since childhood too. "[My parents taught me about] work ethic and perseverance," she recalls. "And I think having the support of my family is one of the most important things to me." Equally important, though, is the support of the local industry. "I love that there is a camaraderie here — from designers, to other models; hair and makeup artists, to stylists. It's like we're all on the same team — Team Australia!"
That support network goes well beyond physical connections, too — encompassing Akiima's 8000 Instagram followers and counting. "There's a freedom that comes with having your own platform [in this way]," Akiima says. "You just have to hope that people will hear your voice and understand what you stand for." While the model feels social media is crucial when it comes to sharing your voice and building an authentic brand, though, she also finds it critical in terms of improving diversity — both in the fashion landscape and beyond.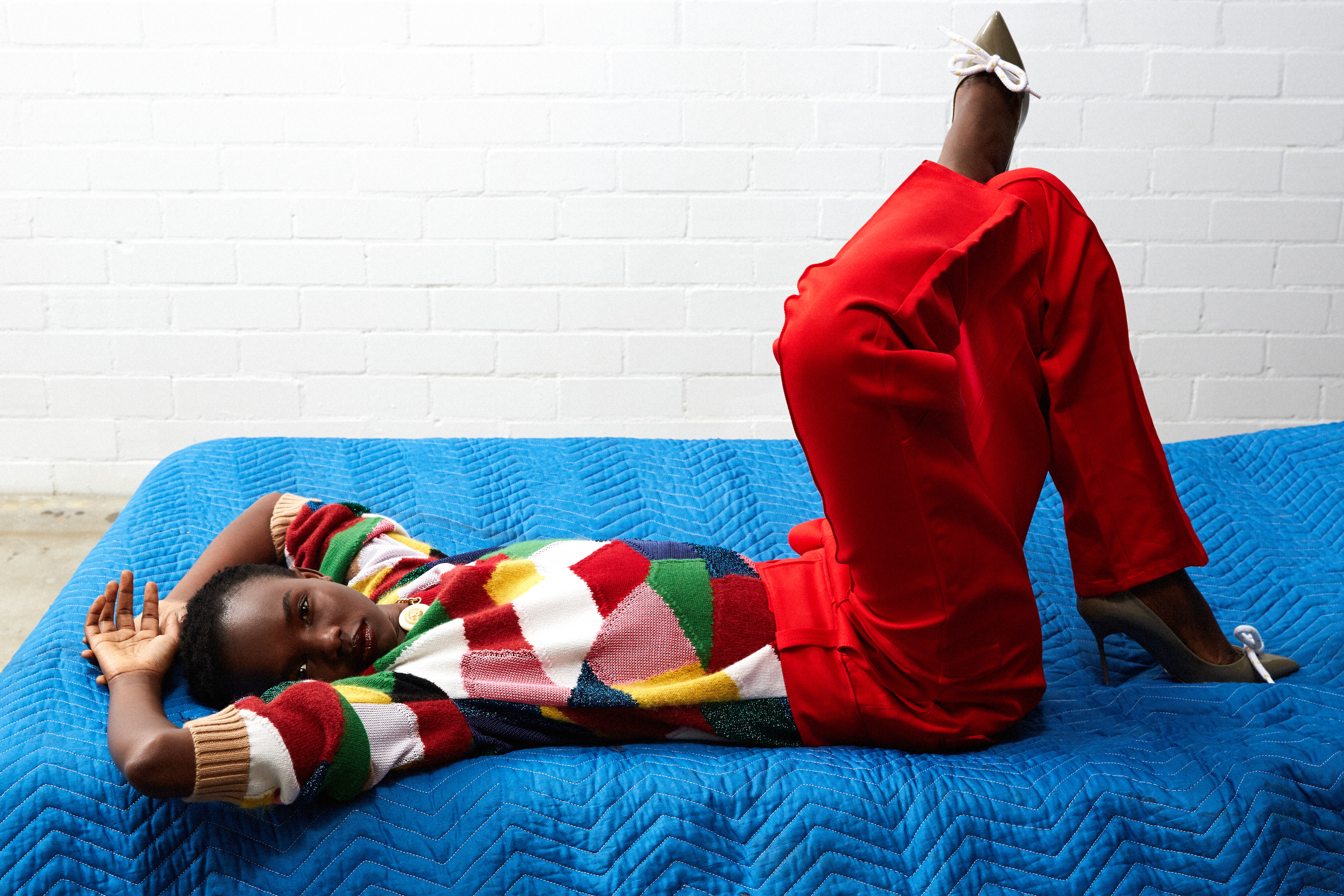 "Social media showcases diversity from all over the world," Akiima explains. "It shows everyone from different walks of life in the palm of your hand. Diversity is so important and it's vital [that we] continue pushing that conversation." Which is just what Akiima is committed to doing — on social media, on set and through her interviews with the press. If this model's rapid rise is anything to go by, then her stance on the diversity conversation is also likely to be heard right across the world.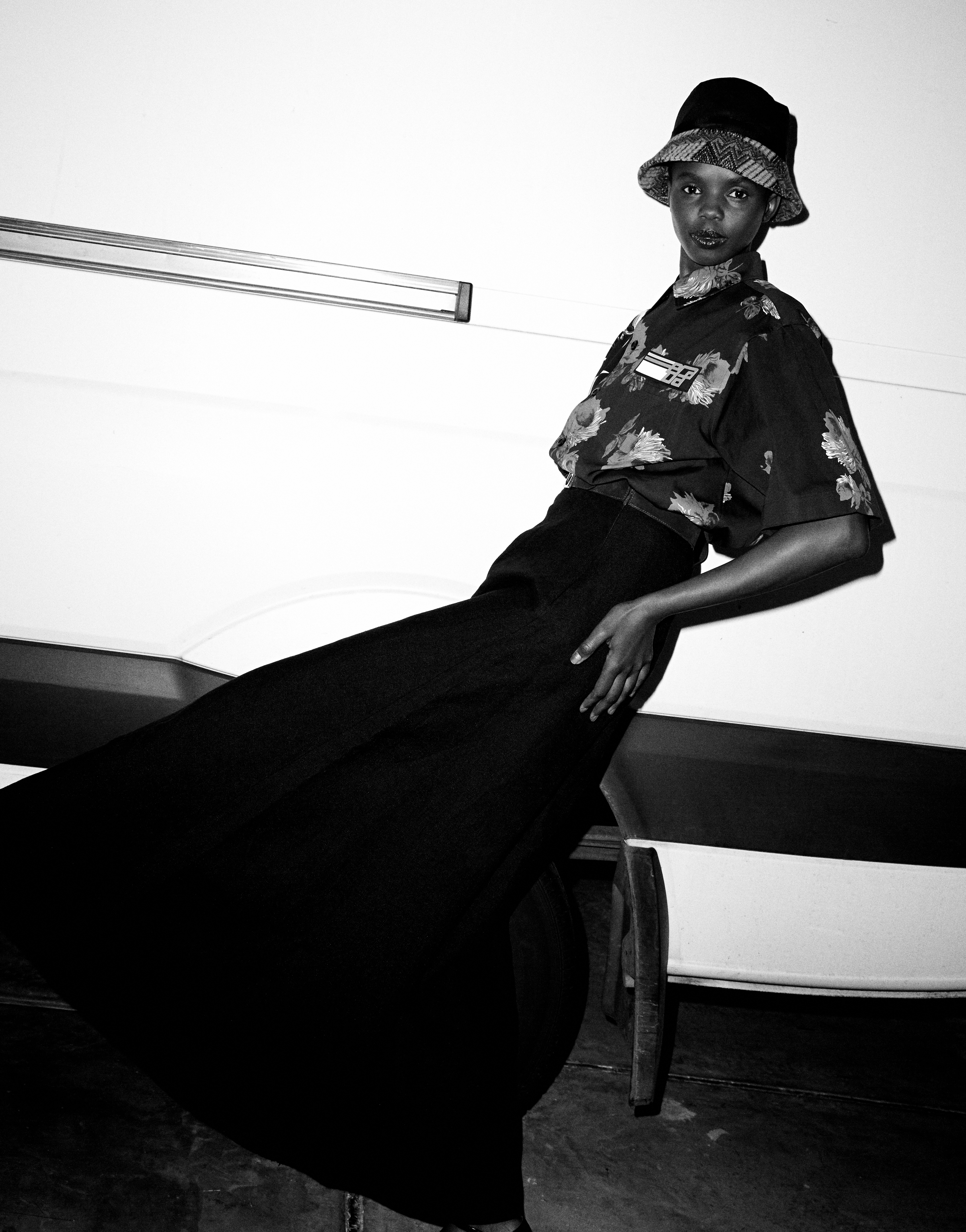 No doubt her strong voice is a guiding factor in the big jobs she has been booking of late too — including landing a runway spot for Hermès Resort 2018. Now with plenty of epic career moments to choose from, Akiima says she counts her first Milan runway show with Prada as a major highlight. But this model is only just getting started. Poised to take on Couture Week in Paris this month, she says that she can't wait to explore further work overseas.
"One of the best parts of this job is that everything is constantly moving and changing," Akiima says. "So this really keeps me on my toes." And it's clear that outspoken models like Akiima are also keeping the industry on its toes — which is an essential ingredient for progress. So, in an ever changing modern fashionscape, then, the world is just waiting to see what this rising runway star will tackle next.
Credits
---
Photography Jesse Lizotte
Stylist Charlotte Agnew
Hair and makeup Samantha P
Fashion assistant Victoria Wills
Photo assistant Milan Rodriguez
Model Akiima @ IMG