Images courtesy of EVERYBODY.WORLD
buy these t-shirts and help clear an innocent man's name
After being wrongfully imprisoned for 21 years, Fulton Leroy Washington was granted clemency by Obama. But he still lacks the freedoms that over-turning his conviction would provide.
Images courtesy of EVERYBODY.WORLD
Prior to being incarcerated, Fulton Leroy Washington was a contractor and welder. That was before being wrongfully convicted for three non-violent drug offences in 1996, and sent to prison for life. It was there that he turned to art as a coping mechanism, painting and teaching his fellow inmates for 21 years, until in 2016 President Obama commuted his sentence.
Being pardoned, however, is not the same as being freed: "I still carry the stigma of being a convicted felon," Washington, aka Mr. Wash, explains. As a felon, Washington can't vote, finds it hard to gain employment and can't travel far from his home.
After hearing of his case, designers Iris Alonzo and Carolina Crespo of LA-based label EVERYBODY.WORLD worked with Washington on a collection that features his work on their colorful, 100% recycled streetwear. The collection is called WASH WEAR and all proceeds will go towards Wash's legal fund to help clear his name, and finally prove his innocence.
Wash's body of work includes realistic portraits of his fellow inmates, as well as figures like Nelson Mandela and Obama: "I started painting as a way of describing who I am to my grandchildren," says Washington on the phone from Los Angeles, where he now lives. "The paintings are the tide mark. I don't look at a calendar, I look at the paintings to know what was going on in my life."
i-D spoke to Washington about his work, how art can help the incarcerated, and what it would mean not just to him, but to prisoners nationwide, if he could finally clear his name.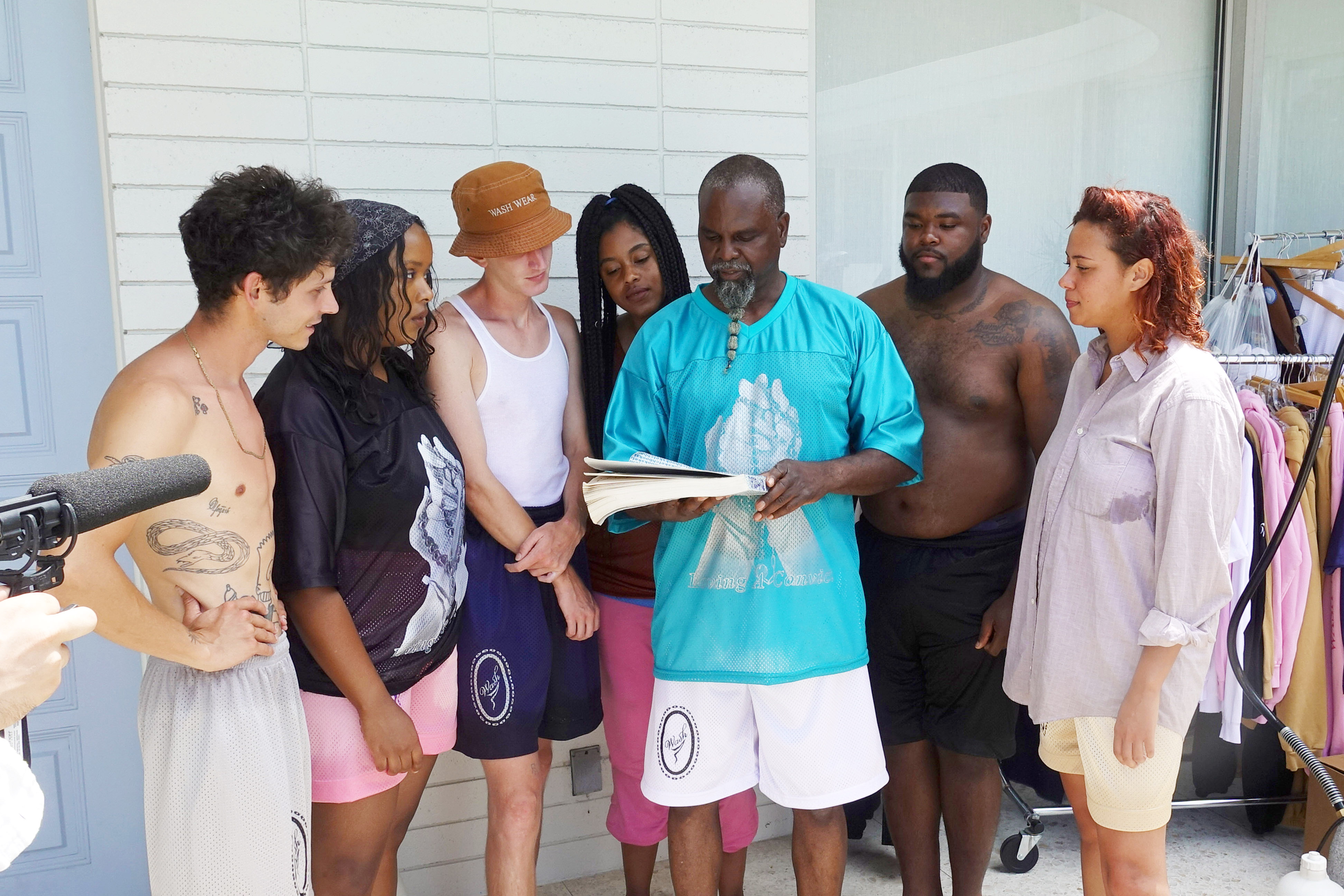 How did this project come to be?
We had a private screening of a documentary based on my case. A week after I attended I was contacted by EVERYBODY, and they wanted to do a collection to help me fund my innocence. We kind of got together, and looked at some of the images I had that could be placed on the line.
Could you tell us what the proceeds from the line are going towards?
This is what happens. In the federal system, under the umbrella of clemency, they have two layers. One is a pardon, and with a pardon it takes away your punishment and conviction. And then they have a commutation, which takes away, or modifies your punishment. President Obama gave me a commutation, and it took my two life sentences and converted them into a time served.
However, I still carry the stigma of being a convicted felon. That means I'm very limited as to where I can live and stay. I can't travel more than 50 miles from my residence without permission, and that takes two weeks [to receive permission]. So there's nothing spontaneous about it. No passport either, I can't leave the country. What really hurts me right now is I have a possibility to go to Berlin, but I can't. I'm in a position right now where I struggle to make ends meet day-to-day.
And you also can't vote.
And if you can't vote you can't change the laws which put you in that position! If you can't vote, you have no control over your life when it comes to the laws that govern you. All that combined puts you into a different class of society, regardless of your contribution to society. Or what your talents are, or how much you support the system.
It's a racist policy that disenfranchises people of color disproportionately.
I agree 100 percent. If you look into the history of my family, as far back as 1962, all voting occurred at our house. My mom set up voting polls in the house, in Gardena, and people came to vote. I understood through my parents that I was obligated to vote.
WASH WEAR directed by Jacob Eisenmann, Tyler Finnie, and Mary Clark.
Tell us what has to happen in court this Fall for you to be legally innocent.
The way I see it, we have to go before a judge with the evidence we have, and convince one judge to open the case. While the case is open, we have the opportunity to challenge it, and go through the original rulings that landed me in jail.
Why did you choose the painting of Obama that's reminiscent of 'The Last Supper' for this collaboration?
It's the last in a series of paintings that I did over a 20-year period, to describe the experience I was going through. That happened to be the last one. I wanted to paint to describe to my grandchildren — through this series of images — who I am. When I was incarcerated, I traded the days of my life for paint. It's a trade off. The paintings are the tide mark. I don't look at a calendar, I look at the paintings to know what was going on in my life.
How many pieces of work do you think you made in total?
I'm going to say that I put out three or four a year. But I think I've done thousands when you think of all the ones I did for other inmates.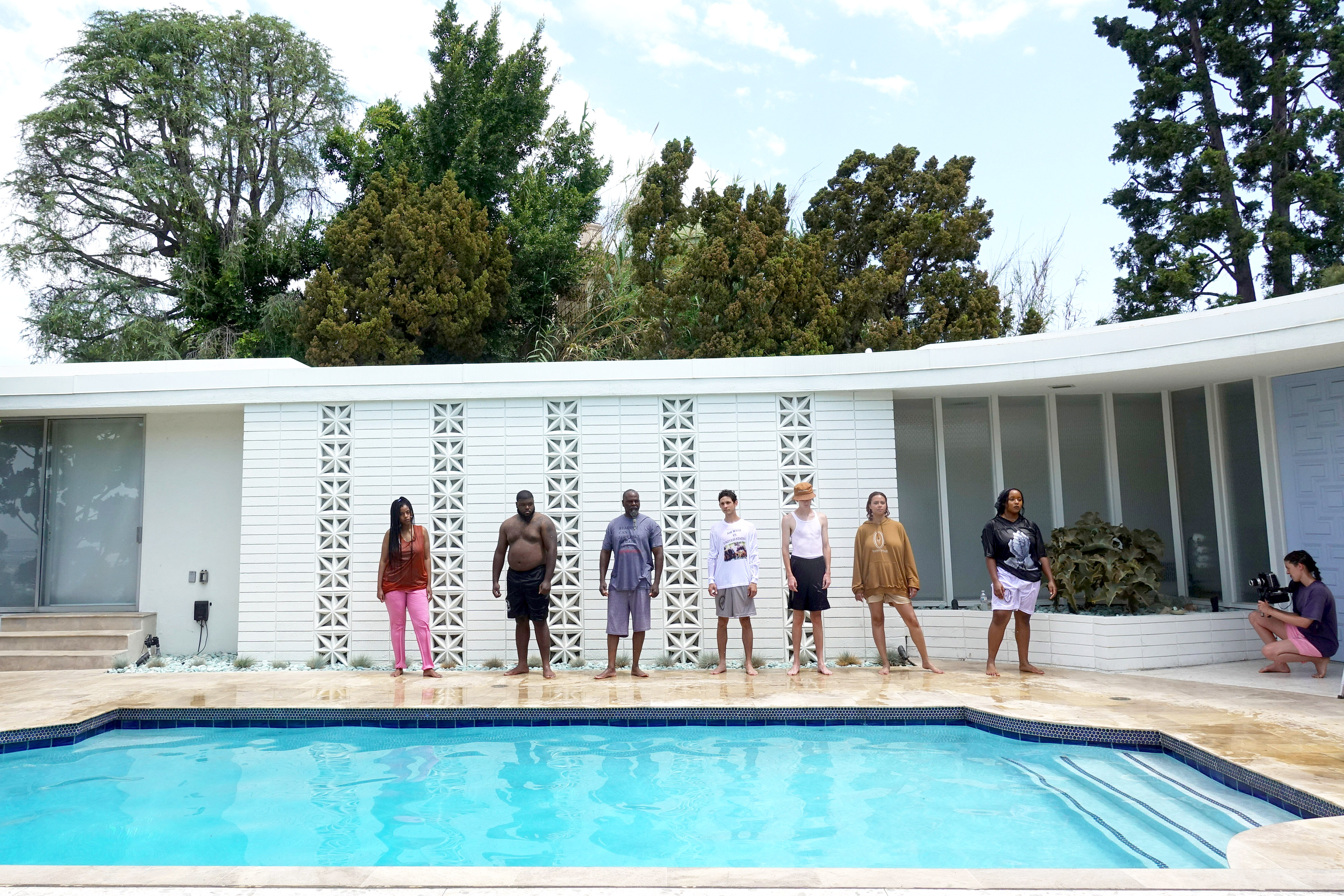 Where did all your art go?
Every time you move from one prison to another, you're limited on the amount of material you can take with you. And not just the amount, but the type of material. "Hobby craft" material – so paints, paint brushes – that's restricted. When I left each facility, I had to donate it to them. And the rest, send it home. Each time I sent it home, it would be two or three years of accumulation. You accumulate too much!
You were also teaching other inmates.
In between painting pictures to tell my story, I was teaching others to paint so that they could tell their story. I was an art teacher. I wanted to create an environment in which people didn't have to fall into the politics surrounding them. They could just come there, be themselves, and if they wanted to cry, they could cry! People stood in line for the opportunity to come in [to the class]. All the politics of the prison; the racial, geographical divides, when they came to the class they were all as one. And I gave them all equal time.
A lot of the time, inmates have to have a macho persona in order to survive. But communication through art allowed them to speak with a more soulful, intimate voice. They can laugh out loud by taking a funny picture, but they can never smile once they walk out that room. It's strange, I look back at some of the art my students created, and it gave me a look at who they really were inside. They had tattoos on their faces, but inside they just missed their moms. This is a man, 35-years-old, but when he thinks about being isolated from his mom, he gets teary eyed. Art let them express themselves.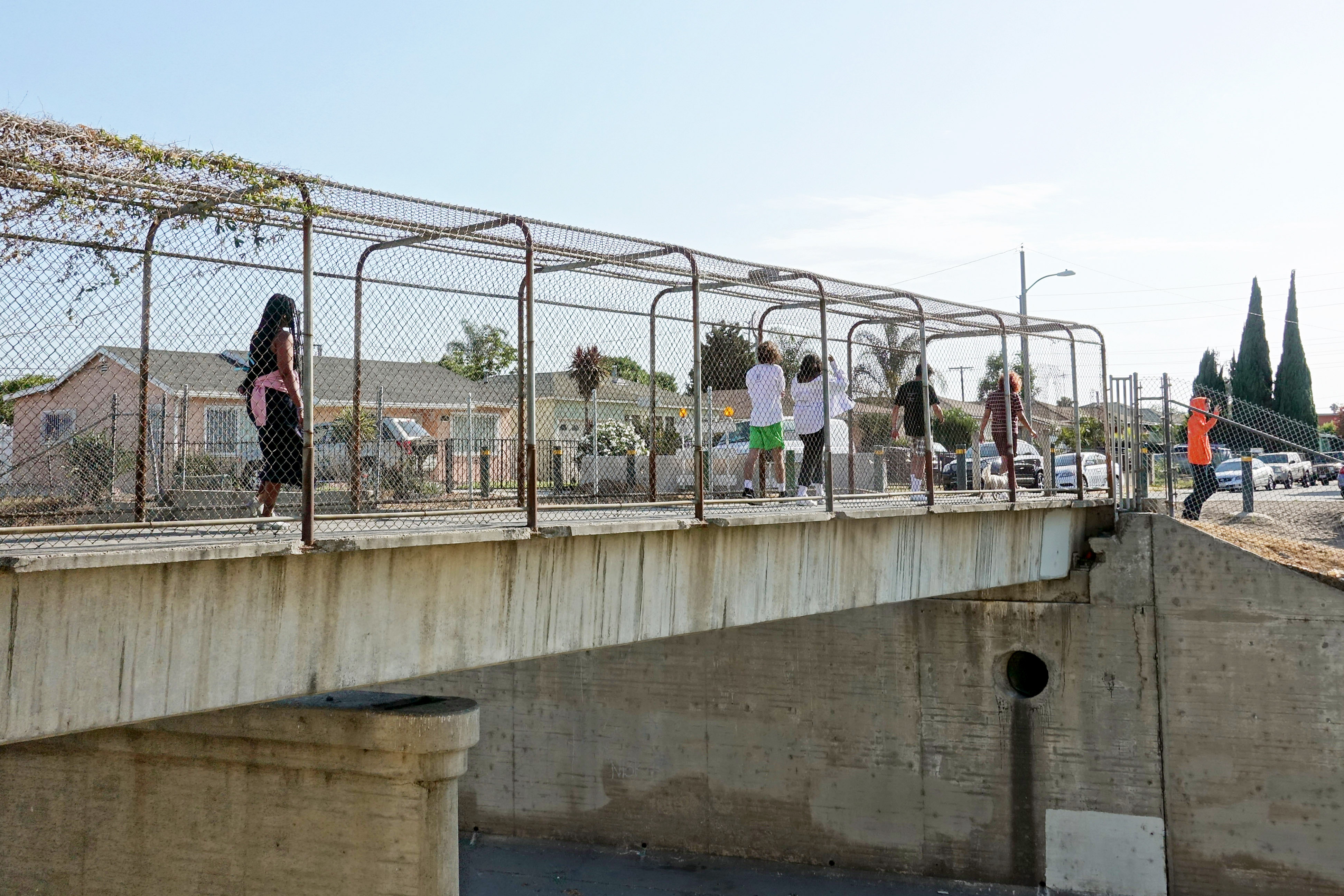 Art let you focus on the human rather than the inmate.
You get inside the person and teach them how to use art to cope! They were looking at my paintings, and thinking, "Wow, I know Mr Wash's story." They feel the story, and every time I filed a motion [to be free], several thousand people are waiting to see if Mr Wash is going to win. I continued to keep my bags packed, I was ready to go. And each time, I was defeated. So you look back, these thousands of people looked at me trying to prove my innocence, again and again, and I was denied. But what they saw was that Mr Wash never gave up. And that gave them strength, and hope.
So if you could finally prove your innocence, that would give a lot of people, not just those who you were in prison with, a lot of hope.
For sure. I think we have a case that could change the law. We could fix something that is wrong, and make the United States an example for the whole world.
Buy WASH WEAR by EVERYBODY.WORLD here, and see the collection below.