barack obama is calling for more women in politics because men get on his nerves
And everything else you might have missed in the news today.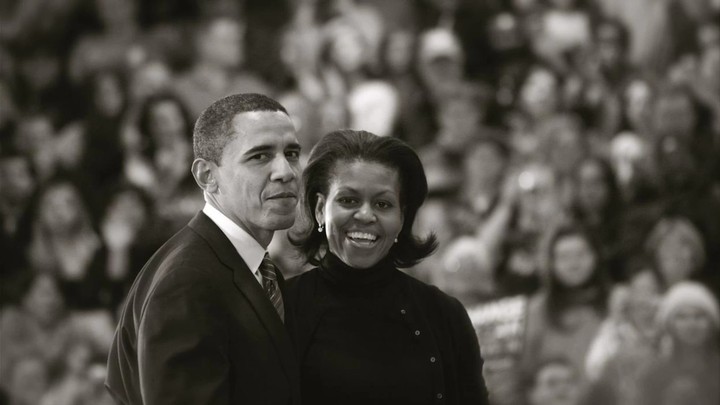 Gemma Collins shows up in Orange Is The New Black, Obama wants more women in politics and Chance The Rapper, after several U-turns on delivering new music, has just dropped four new tracks. If all this means anything, it's that the earth is slowly but surely becoming a better place. Here's everything else you need to know in the news today.
Obama calls for more women in politics, says men get on his nerves
Honestly same.
Gemma Collins stars in new trailer for Orange Is The New Black
There are a lot of question to ask here, a lot of things to unpack. Firstly, what has Gemma, our Lord and Savior and national diva, done that's so bad she's been sent to Litchfield? And why do the women in Litchfield know her, how do they have access to ITV with enough regularity to watch her leave I'm A Celebrity… Get Me Out of Here? and how can I have Netflix commission this crossover for at least four more series? Tweet us some answers, please.
Mr Big backs Cynthia Nixon's run for NY Governor
And he's even donated to her campaign. The one good thing Big has ever done? Abso-fucking-lutely.
Chance The Rapper has released four new songs
First he was going to drop an album, then he wasn't going to drop an album but he was in the studio working on new music, and now, out of nowhere, four new tracks are here -- and by 'here' we mean on Soundcloud where you can listen below. It's hard to keep up with Chance The Rapper but also his music is so good that it's kind of hard to care about anything else.
Pat McGrath labs has a higher valuation than Kylie Jenner's beauty empire, thank you very much
In fact, according to WWD, the iconic British make-up mogul's company is worth an estimated $1 billion, outdoing Kylie Cosmetics by around $100 million according to the latter's recent Forbes feature. In a statement Pat said: "It's always been my dream to create an iconic beauty brand that goes beyond the usual limitation, that lives outside the parameters of what is expected."
Now for the love of god please stop setting up Kickstarters and GoFundMes to help Kylie catch up. The girl is fine.
A touring Spice Girls exhibition has just been announced
According to NME, SPICEUP, a new collection of iconic Spice Girls memorabilia, fashion and merchandise, will be going on bus tour of London. Yes, the bus from Spice World. Yes, we are beside ourselves with excitement already.
Broadly are taking their anti-stalking and domestic violence campaign all the way too Parliament
The campaign, UNFOLLOW ME, has seen Broadly partner with anti-stalking charity Paladin to lobby the government to do more and introduce new policy to protect victims. Tonight the publication will officially launch their campaign at the House of Lords with a screening and panel. It starts at 7pm this evening, find out more here: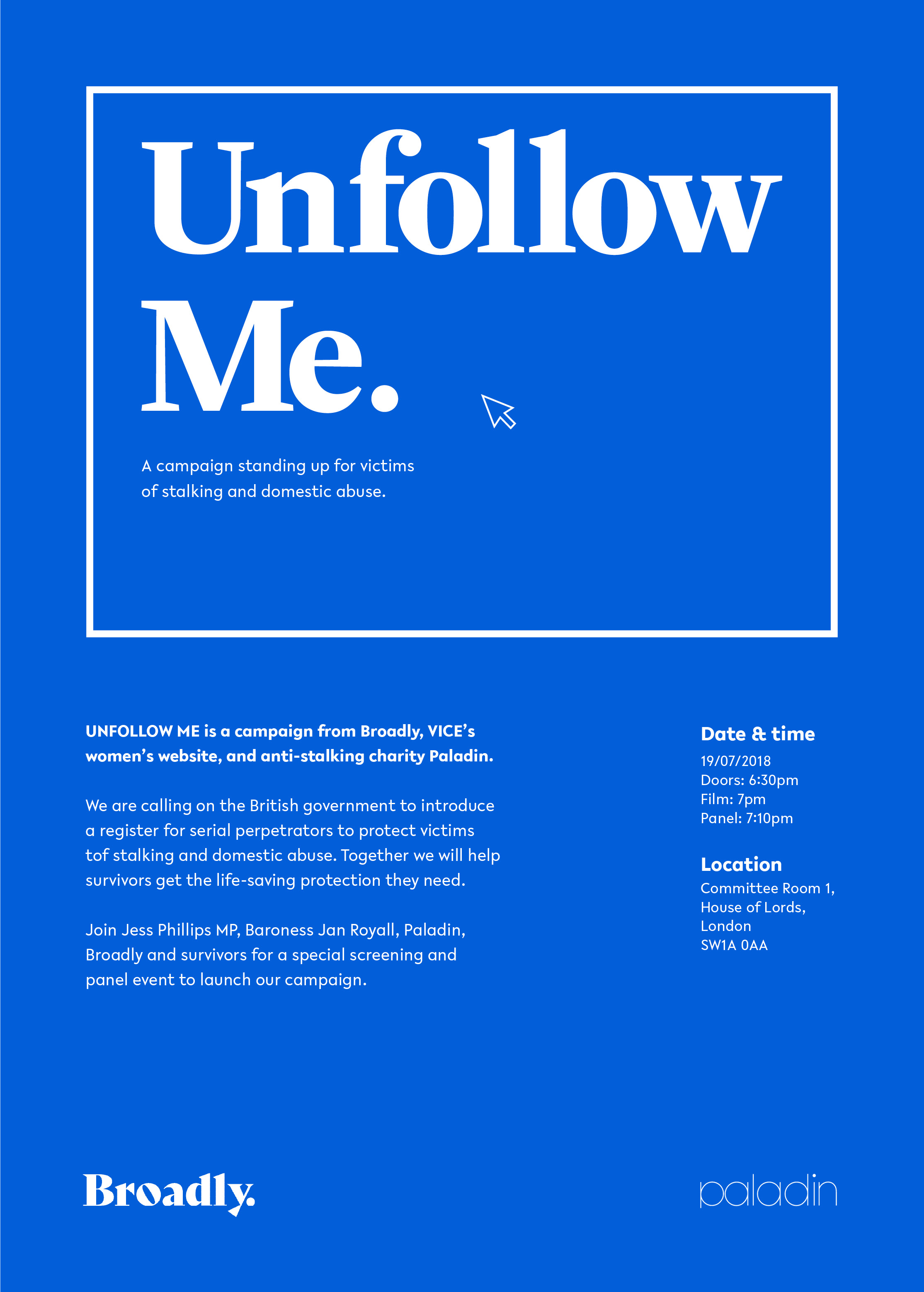 And finally, that former Vogue staffer who stole $50k from her boss says it was all a big misunderstanding
I use the same excuse when my boss asks why I'm on Facebook at work but is it really the same thing? Probably not.