listen to a new track from stranger things season two
Things are sounding awfully spooky.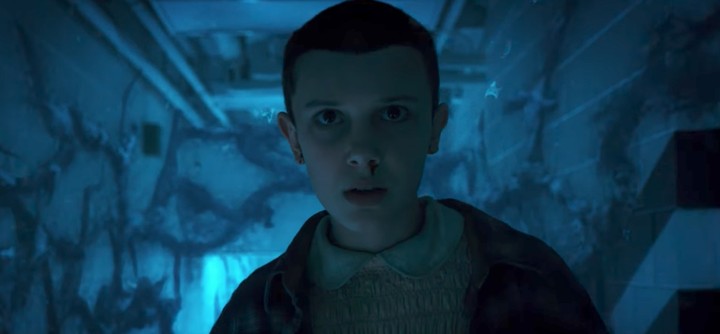 Stranger Things season two trailer still, via YouTuhe
The Stranger Things 2 soundtrack has just been announced, right in time for Halloween. Ahead of the season two, which premieres on October 27, a 34-song tracklist has been revealed. Kyle Dixon and Michael Stein, the geniuses behind the music for season one, have again teamed up to compose the eerie soundtrack available on October 20. They've shared the first track off the list, Walkin' in Hawkins, which reads spookily hopeful.
"In season two we're introducing new styles of composition, while still revisiting old themes when appropriate," Dixon and Stein said in a statement via Pitchfork. "We've created new elements that are necessary to support the story, but still want to remain true to the sound of season one."
And just like last season, Stranger Things 2 OST won't only be available to stream. The soundtrack is also set for later release across CD (for those with a fetish for the tangible), and vinyl and cassette tapes (for those analogue fiends amongst us).