treat your body to the restorative qualities of cottweiler
"The importance of looking after the body is something that people are becoming more aware of." The Woolmark Prize winning label have collaborated with Reebok, and speak exclusively with i-D about their world of wellness.
|
22 September 2017, 11:55am
"The campaign is an extension of the presentation we showed at Pitti Uomo in January, where we created a salt therapy spa in the crypt of a church in Florence," Cottweiler's Matthew Dainty and Ben Cottrell explain over email as they act as tour guides to the Cottweiler for Reebok visuals. "It was important for us to combine technology with the natural world and holistic therapies. To do something not obviously related to sport." Since their autumn/winter 12 launch Cottweiler are used to being described as sportswear, but the truth is, although they orbit the everyday reality of tracksuits, the design duo have always collaged and crafted an altogether different world. Keen to develop a tech-infused performance wear range, they found a natural partner in Reebok. As the spiritual sportswear pair exclusively share the first look of their CG Watkins-shot campaign with i-D, Dainty and Cottrell remind us of the importance of looking after our bodies.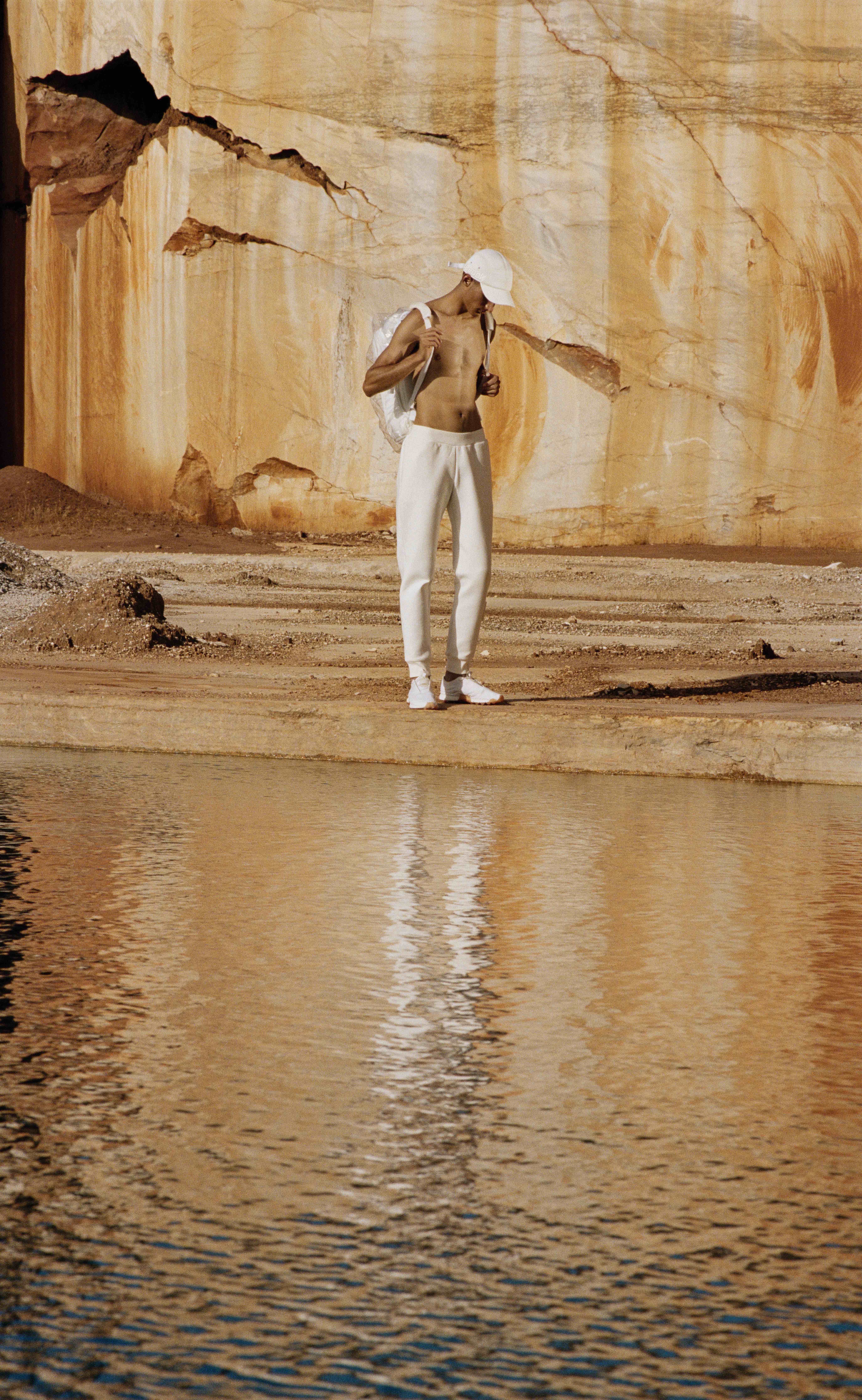 What was the catalyst for this collaboration? What specifically attracted you to Reebok, why now?
Cottweiler: The collaboration came about after we did a presentation at Machine-A in London. Reebok attended the event and it sparked their interest. We were interested in working with them because of the opportunity to develop a range using their technology in performance-wear and also their British heritage. We have always been interested in presenting sportswear in a new way, specifically sports aftercare and how this is relevant not only in sportswear, but also in everyday life.
The capsule collection manages to embody the DNA of both brands, how conscious were you of the need to strike this balance while creating something new?
Cottweiler: We wanted it to be a balance between the two. We have a lot of respect for Reebok being the first sportswear brand and we started by going through their incredible archive, which was really inspiring for us. It was important for us to bring something new to Reebok and to express a way of designing that could reach both audiences by utilising their technology and pushing their manufacturers to develop the collection.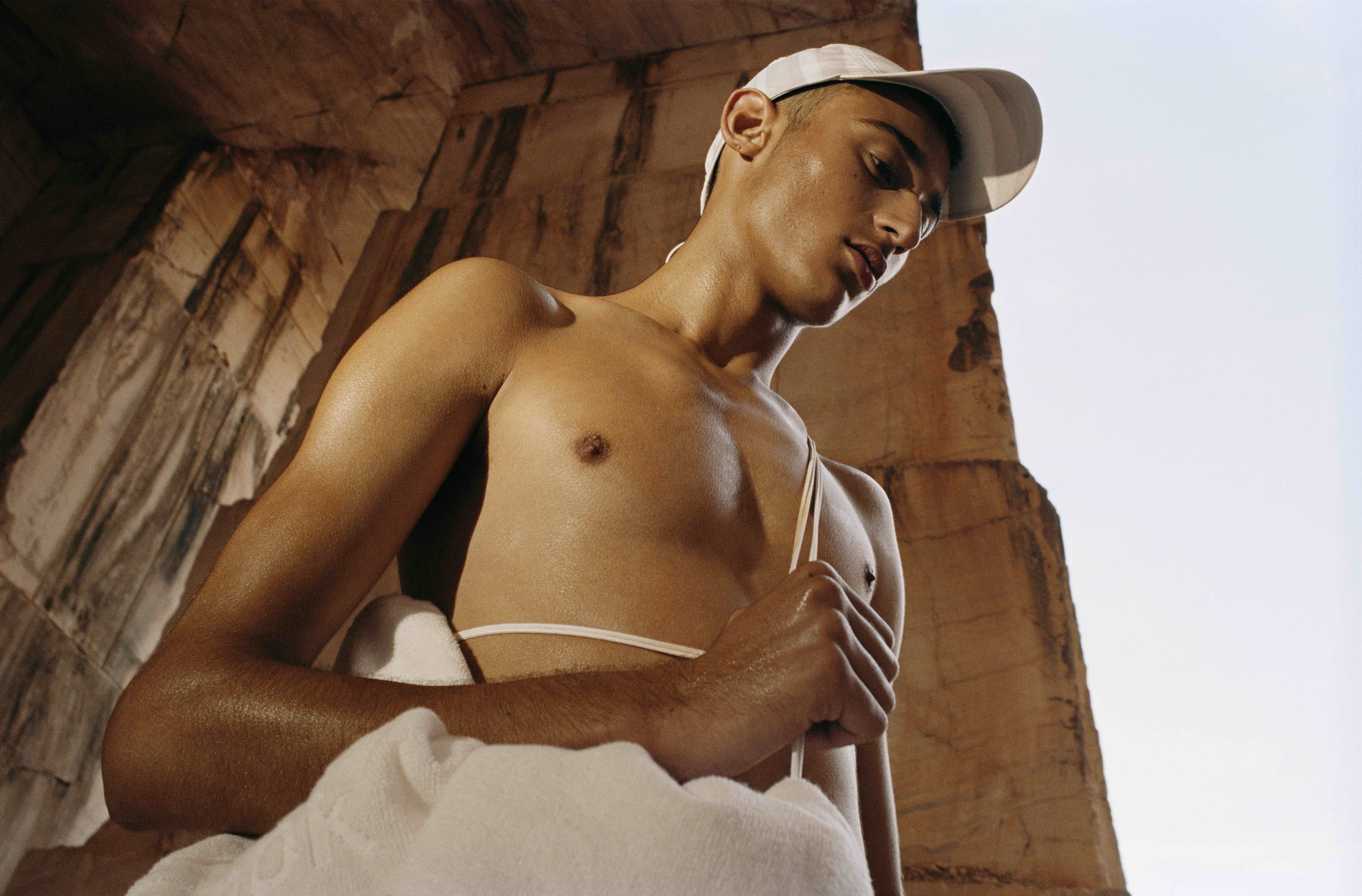 What was the greatest lesson learned during the process?
Cottweiler: We learnt that it can be hard to convince such a long standing brand to work on something unfamiliar.
The team involved with the campaign are frequent Cottweiler collaborators, how important was it work with familiar faces?
Cottweiler: It was really important that we worked with our usual team, who have been with us from the very beginning and who are very much part of Cottweiler's visual identity.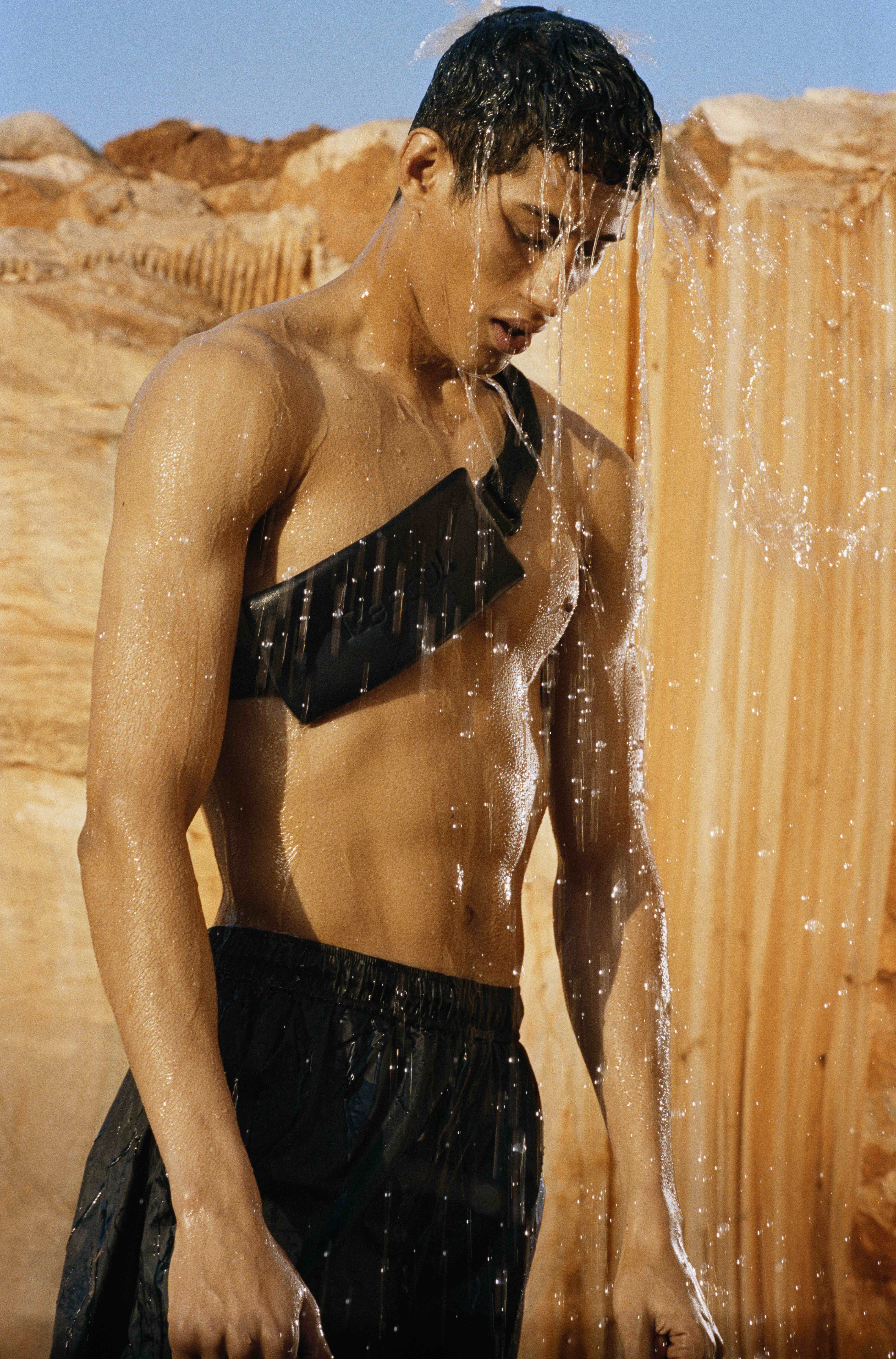 CG, this campaign continues your ongoing collaboration with the Cottweiler, what brings you back?
CG Watkins: As well as the pleasure of working with a brand that is constantly delving into new ideas and future possibilities, it's the chance to work with Matthew and Ben. It's always good times and experimentation. We work very closely, and it always feels like an organic experience. Everyone is open to ideas, but we're normally on the same page from the outset. It's a real luxury working with friends, because we respect each other's ideas but there's also no walls or hesitation when it comes to suggesting new ones.
If people can take one thing away from the campaign, what would you like it to be and why?
Cottweiler: We want people to see that garments that stem from sports can be used in different contexts that are not necessarily competitive or aggressive. The importance of looking after the body is something that people are becoming more aware of.
CG Watkins: If people can feel the sedative, chilled post-sport vibes that the collection itself exudes, I'm happy.