Foto: Jamie Hawkesworth, Nudes, 2016
the journey of jamie hawkesworth
From shooting in Preston Bus Station to exhibiting in a 17th Century Dutch residence, Jamie Hawkesworth's photography has journeyed across the globe documenting the gentle grit and glamour of real life.
|
22 November 2018, 6:28pm
Foto: Jamie Hawkesworth, Nudes, 2016
Landscape with Tree is the very simple and descriptive title of Jamie Hawkesworth's new exhibition in Amsterdam, at Huis Marseille, a 17th Century residence alongside one of the city's canal. "I never want to overdress things," Jamie explains on the phone from LA, the week before the opening when pressed on the exhibition title. "I like the idea of reducing a photograph down to exactly what it is." Afforded the space to think big and present his work across the museum's many rooms, he's instead been focussing on the simplicity and sensibility that define his work, and make it recognizably his. The landscape and tree in question is in Congo, an image Jamie shot in 2016. A rolling, verdant hill, covered in gentle shadow, pierced with a sliver of orange-yellow shadow. One sad and solitary and magnificent tree thrusts up in the middle of the frame, in the most perfectly tree-like shape imaginable.

It's finding and capturing these moments of unremarkable yet outstanding beauty that appeals most Jamie as a photographer. "I think it's just the openness of photography that I love so much," he explains. "You can just go somewhere, respond to something, with a camera you can have a conversation with a tree, a bus, concrete, a person. You're exchanging something, which is kind of incredible really. It doesn't take much to pick up a camera and catch a train to a place you've never been before and respond to what you come across. To me, that always felt like a very intuitive and natural thing to do."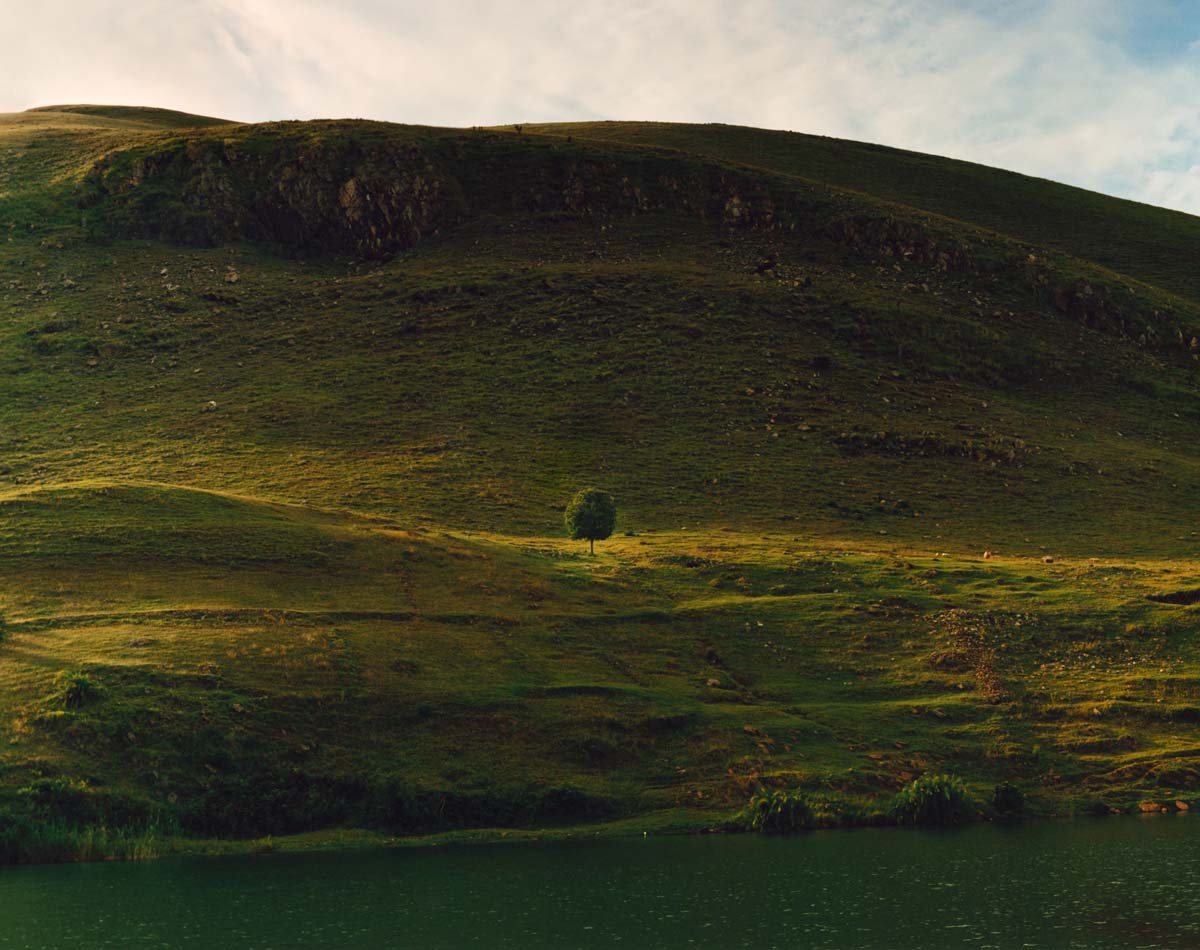 So alongside that aforementioned tree in the Congo, the exhibition features plenty of the images Jamie has captured on his travels across the world. From a trip across Russia on the Trans-Siberian railway, to a project on a boarding school in India, boys on the beach in Rio, a film piece he made in Colombia, a room of intimate pictures of the model Mica Argañaraz, and his first major works, portraits he captured in Preston Bus Station.
In the past the pictures have been personal projects, advertising work, magazine spreads, and everything in between, but within the museum walls they're all shorn of whatever circumstance they originally had. "The one important thing, regardless of the context the image is being created in, is that you shouldn't change the way you look at or perceive something," Jamie explains. So who cares, really? "I never think, for example, some of the nudes that are now a huge part of the show, well 'I shot those for a magazine, so it can't put them in a museum' -- that kind of thinking doesn't make a lot of sense to me."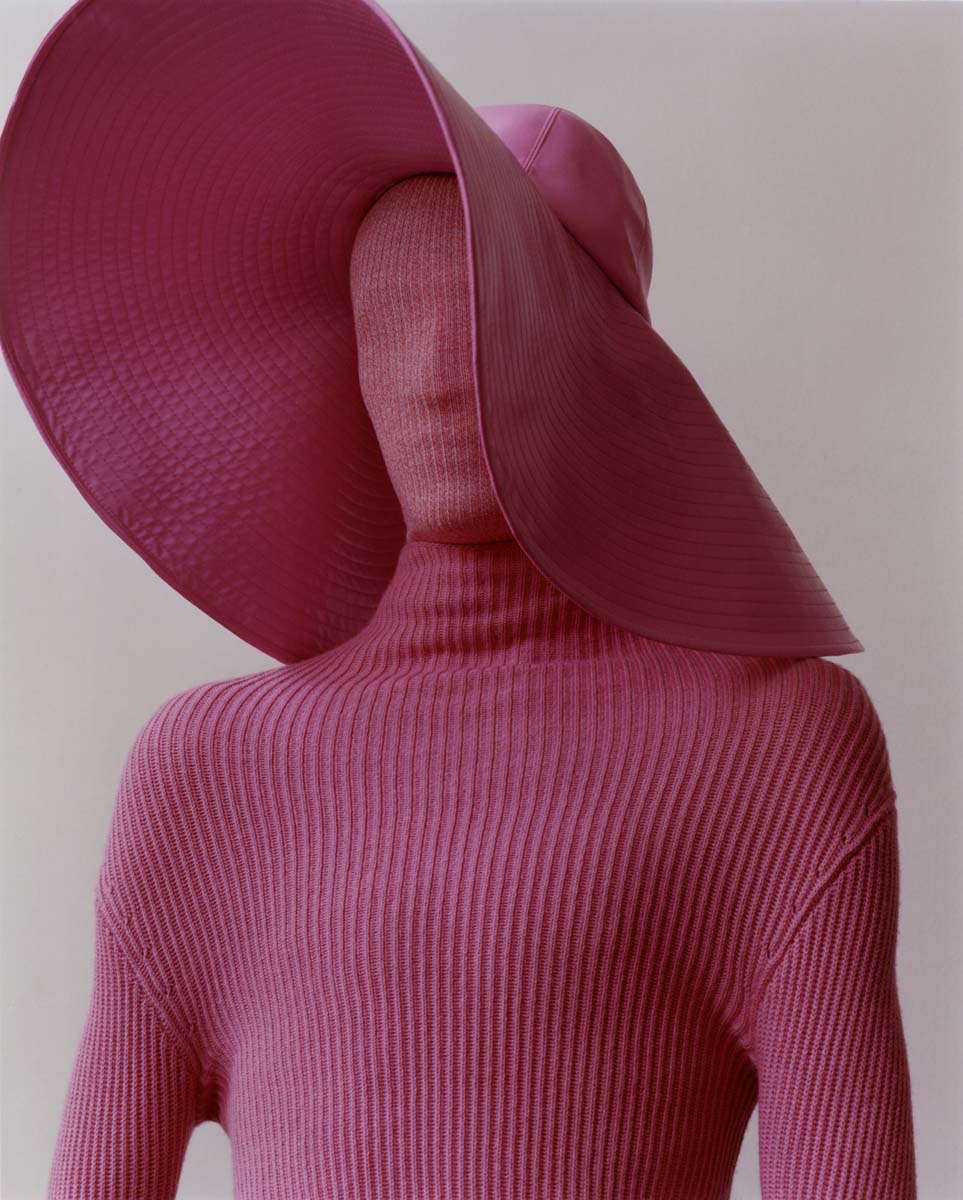 As well as spanning the globe, the exhibition takes you back to Jamie's beginnings as a photographer, and traces his evolution. He's not a photographer who's made a load of radical and revolutionary aesthetic changes from project to project, though. Jamie's images are defined by their romantic warmth, simple beauty, and emotional openness, and they kind of always have been, right from those early portraits he made at Preston bus station. "Maybe to someone else it might feel like all my work looks the same," he laughs. "But as you experience life, your sensibility changes, the way you perceive things changes, to me everything feels like a small step to somewhere else. It's not like a new idea has completely changed the way I look at the world, but to me the work has definitely changed over the span the exhibition covers."
It wasn't until he was at uni, in Preston, that Jamie actually first picked up a camera, though, and started making work. "I was very academic," he explains, of life, pre-photography. "Anything artistic didn't really make any sense to me. I was studying forensic science. The course was split into two halves, half practical, half law. I failed the law exam. I had no idea what I was going to do. One thing I'd found interesting was on course there was a street of mock crime scene houses. You went in, searched for evidence, and photograph it. Something kind of clicked. I switched course and started studying photography." Does he think picking up a camera relatively late in life affected the way he now makes images? "I believe that if you have a certain naivety then it's kind of amazing, and if you can somehow maintain that naivety, well I feel like that a very positive thing. I didn't know about any photographers, there no pre-prescribed opinions or views about art, or about photography, so there were no closed doors."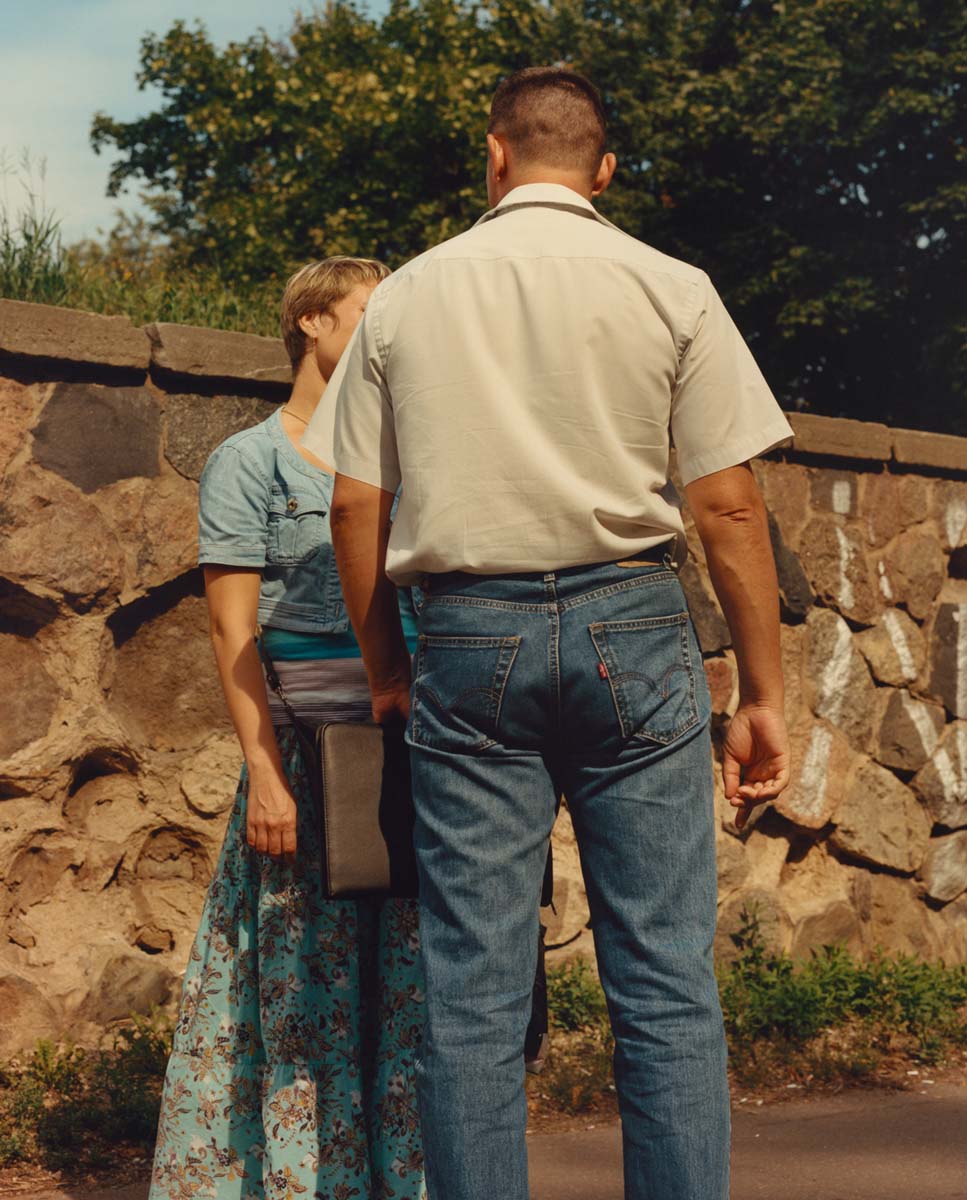 So it was in Preston that Jamie found his style, developed his talent, nurtured his eye. His first project was a newsprint zine he made with one of his tutors at Preston Bus Station. He shoot color portraits of people passing through, his tutor documented the building's architecture. Then, a few years later, it was scheduled for demolition. Jamie moved back to Preston and spent a month shooting there every day. He planned an exhibition of his work made in the station, printed it out and plastered it across the station. He planned for his images to go down with the station as it was destroyed. Eventually, though, the station was saved, in the end, lending the pictures an odd melancholy, impending doom averted.
"Preston Bus Station was the centre for the Megabus," Jamie explains of the project. "Busses going across the country would stop there, people would get off, use the café, spend time in the station waiting to change. You had this amazing, continuous influx of people from all over the country. I'd spend the whole day just walking around the station, constantly shooting portraits. It became a study of a cross section of society at that exact moment in time. That building looked the same 30 years ago, it will look same in 30 years. But the way people dressed, their hair, trainers, their families and friends, to me those were the things that needed to be documented." It was here, too, during that month, that he learnt to become a photographer. "Before I was just taking pictures," he says, with a laugh. "But that month helped me understand how I look at the world." 30 of those images were previously published, but there's 150 more in the exhibition that've never been seen before, and the project is finally being made into a proper book, after an abortive attempt a few years ago.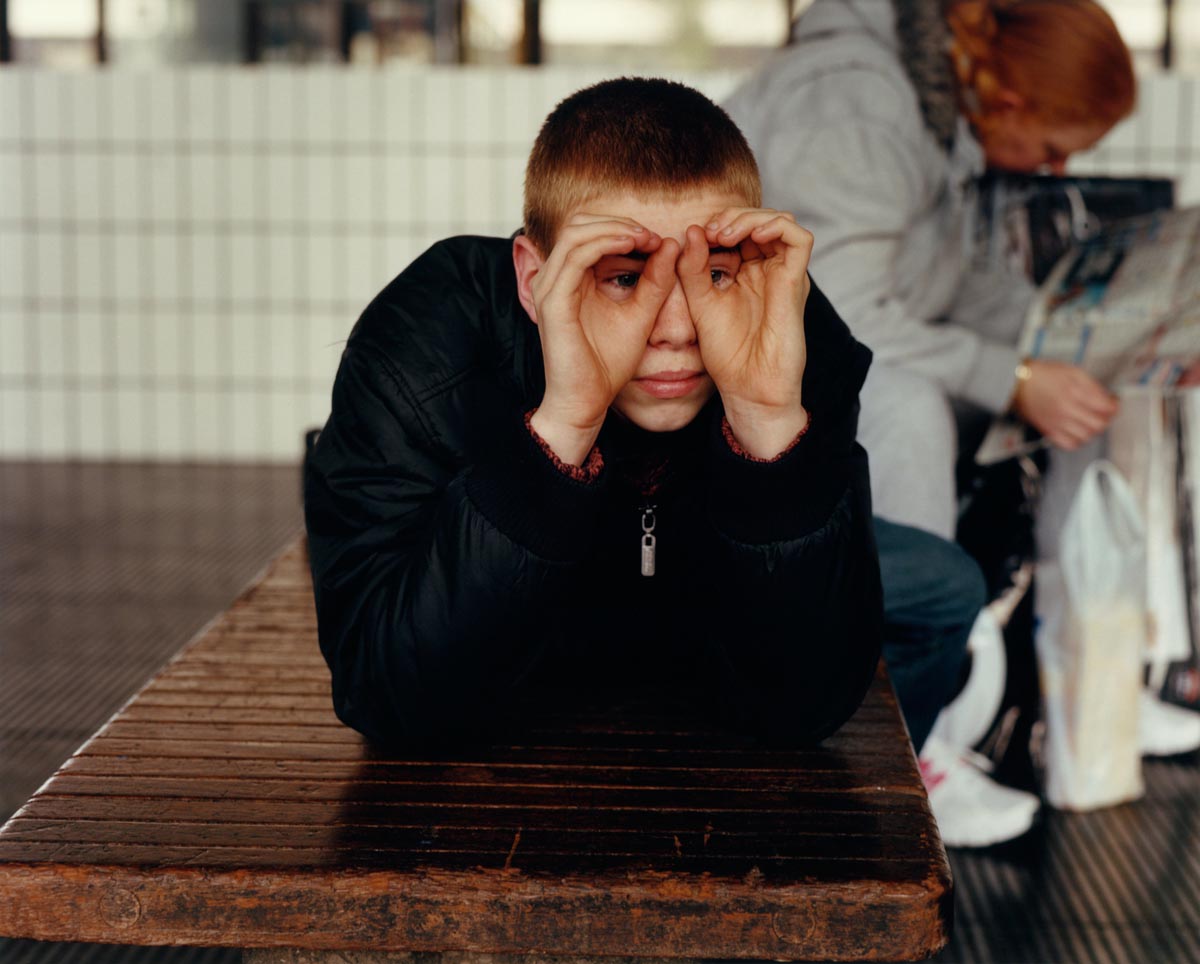 "Someone asked me the other day, 'What do you find beautiful?'" Jamie concludes, when asked to sum up the work and the exhibition and what it all means and what it all says about him. "I remember walking through Hartlepool once, and I saw these boys, bouncing and jumping up and down on a mattress in the street. I quickly made a photograph, and every time I look at the picture again, I think to myself, well you never know what you're going to come across in life, and you never know how beautiful that will be. I think if you have an open appreciation of something, then you can make that thing beautiful. That is the idea at the heart of the show, that appreciation of photography, that appreciation of beauty, that openness."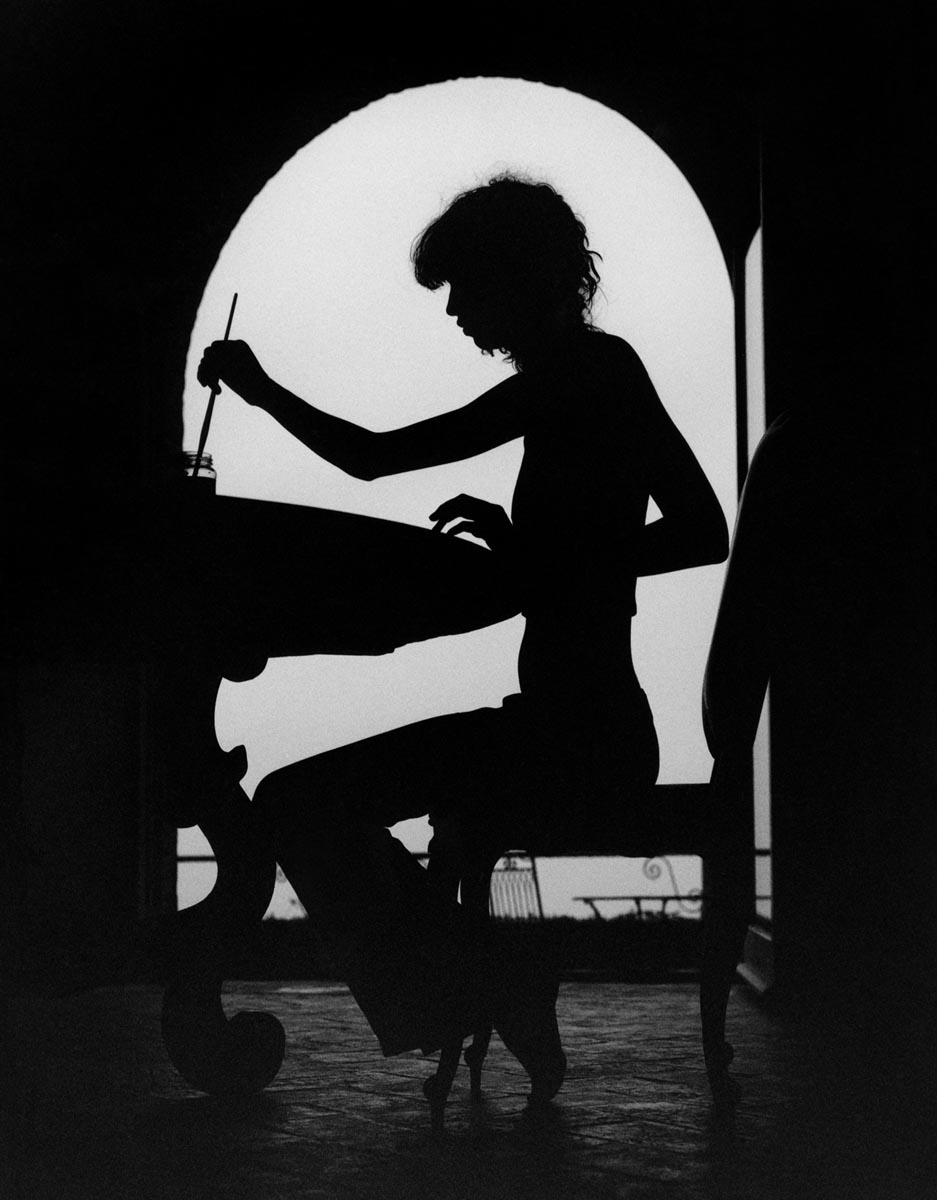 This article originally appeared on i-D UK.