how charlotte knowles is turning lingerie into armour
Ahead of their London show, the Fashion East scions explain their expanded SS20 vision.
|
17 September 2019, 7:00am
Charlotte Knowles are biting back. On their first collection since flying Lulu Kennedy's Fashion East coop, the duo of Knowles and partner Alexandre Arsenault are further toughening up their lingerie-inspired pieces for the woman who dominates both the streets and the sheets.
"We decided to call the new collection Venom," says Arsenault, in their airy and serene South London studio a few days before the duo's SS20 show. "It's our first foray into the industry, and there were a lot of people expecting things from us. We had to fight for our first show, and make our place in a really saturated industry. At the same time, what was happening in the rest of the world was quite venomous towards women, and poisonous."
The starting point for Charlotte Knowles' designs has always been skin — the duo's 2017 MA collection was inspired by the woman who proudly keeps a porn stash in her night stand. But after taking the brand beyond the bedroom during their Fashion East tenure, silky slips and corset-inspired shapes have been built out into a full-wardrobe proposition to encompass denim, shearling jackets and accessories.
For SS20, the brand continues to expand its outlook, with sheer snake-prints, draped fabric that hangs like sharpened molars and cross-body details that form an "X" shape across the breastbone. This is clothing that both cocoons and shields. At times, their vision for clothing as modern armour is literal. Tactical vests inspire toughened-up bralets, and velcro fastenings allow half-moon-shaped pockets to be worn on the ribcage or thigh of a two-piece. Meanwhile, stretch-print fabric dresses come with toggled drawstrings to allow the wearer to choose whether the fabric will cling or glide.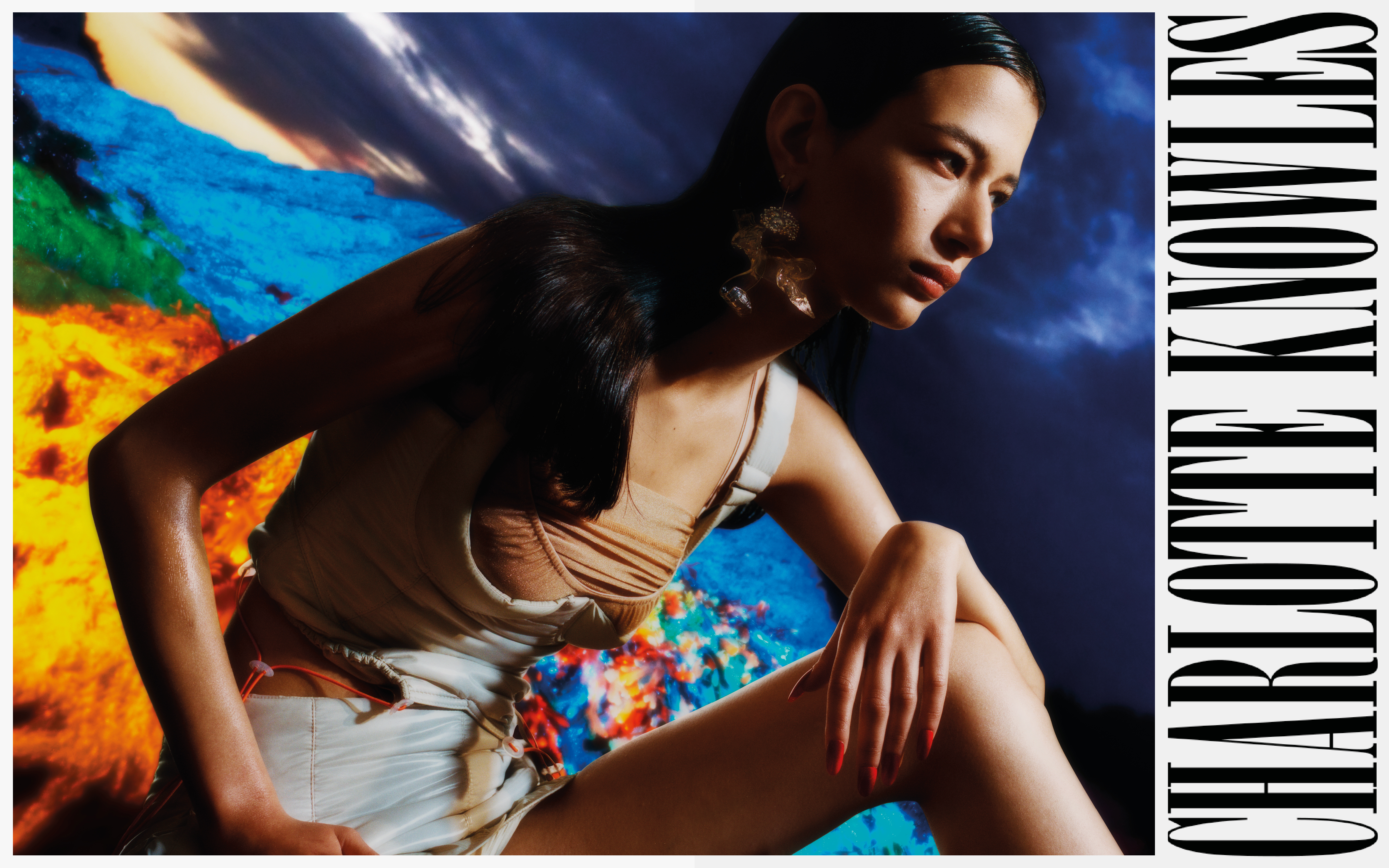 Charlotte Knowles' pieces encourage active, thoughtful wearing, where every woman is welcome no matter what their stripe. Their cult following is suitably diverse, including Princess Nokia, Euphoria's Hunter Schafer (a particular "fangirl moment" for Knowles) and Bella Hadid — all of whom have worn the brand.
"The silhouette is a bit more covered [this season], but still very sensual," explains Knowles. It's a balancing act that they pull off with assurance, with pieces that will sell. For the first time, there are even shoes — leather mules with a toe that resembles an adder's snout, in five colourways.
Over coffee, as Perfume Genius plays in the background, Knowles and Arsenault explained their subversion of corsetry, red-carpet moments and why they have their fangs out for SS20.
Throughout your three Fashion East collections your vision has clearly progressed. Was the endpoint always as clear?
Arsenault: When we started, the first thing we said was: "We don't want to be one of those brands that just pushes the same thing season after season." We want to create a universe that people can understand from many different angles.
Knowles: There's a DNA so you can definitely tell that it's a Charlotte Knowles thing, but there's quite a big evolution in each collection.
What is the brand's DNA in your words?
Arsenault: It can be seen in the little details; the way that we put darts…
Knowles: Or the silhouette. It's quite body conscious. We have corseted pieces that are super detailed and technical. That's become quite a big signature. Sometimes we get pigeonholed a bit as a lingerie brand, but we want people to understand that we can do more than underwear. So for instance, this season we're doing a lot of really drapey silky dresses and we're doing more outerwear. The silhouette is a bit more covered, but still very sensual. It feels a bit more grown up.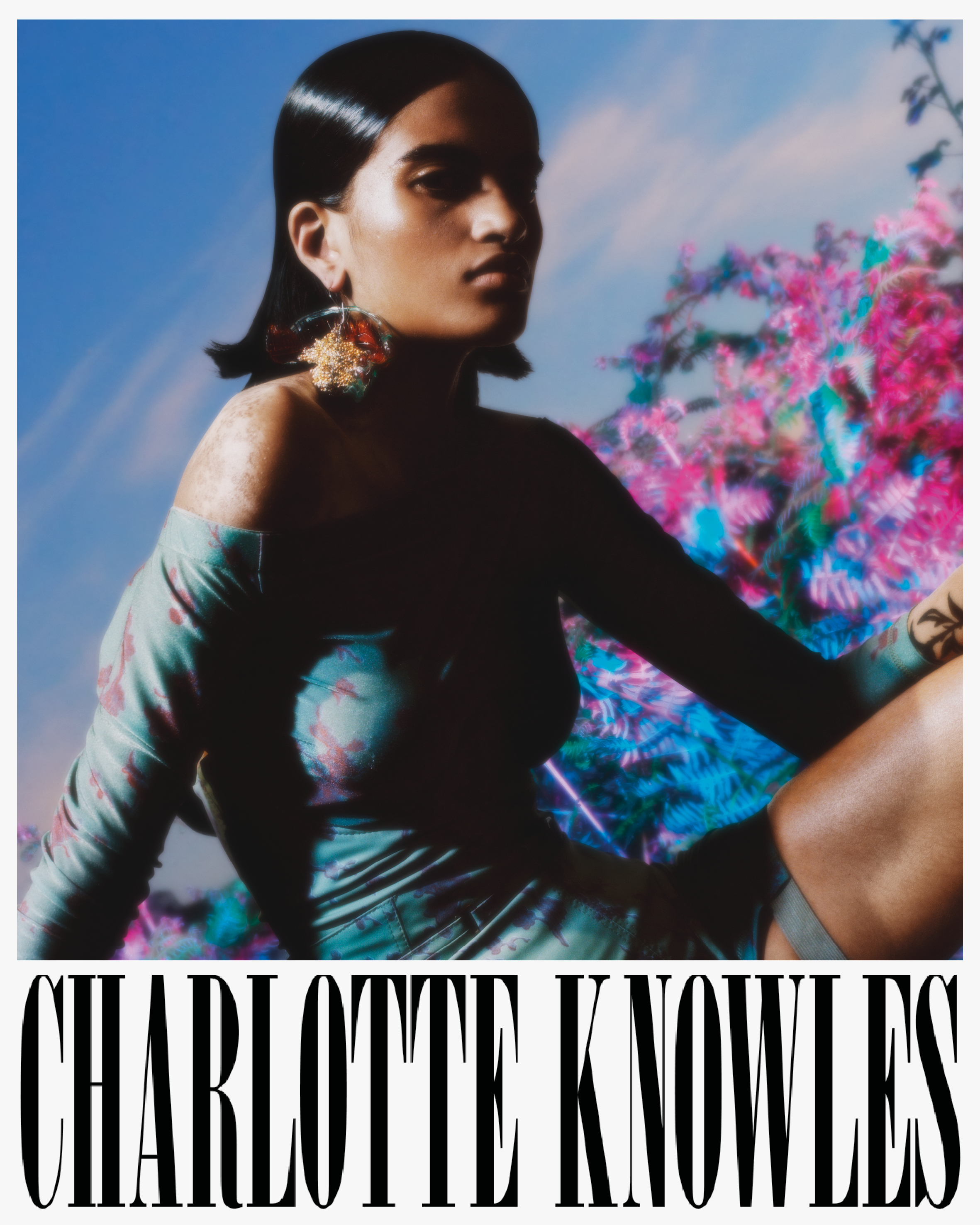 It strikes me that your underwear pieces aren't designed for the male gaze. Is that the case?Knowles: Definitely.
Arsenault: I think we always design in a way that's like, "Does it look like she could be looked at in a certain way?" There's nothing that can make someone look at our woman and be like [makes gross ogling sound].
Knowles: You feel more threatened!
Arsenault: Yeah. That's why a lot of the names of the clothes are inspired by dangerous animals, like the "Viper" bra.
How does it feel to wear your lingerie?
Knowles: I love to wear it. More and more, I wear it to events. When we're developing pieces, I try on everything. I always think, "Would I wear this? Would it make me feel great?"
Arsenault: Sometimes people don't understand and are like, "She's doing corsetry? It's so depassée. It's belittling." But the corsetry we do is [with] super-stretch [fabrics]. We're not showing corsets because we want to put women in a cage. We use the identity of the corset, and shift it around and reinterpret it.
Bella Hadid wore your designs at the VMAs . How did that happen?
Arsenault: They wrote us saying that she was personally really interested in the brand.
Knowles: They had the pieces for like two months!
Arsenault: And then out of nowhere she wore it for the VMAs.
Knowles: I woke up in the morning and I was just tagged in 50 things. It was so crazy,
Arsenault: Two days later our capsule collection launched online at Selfridges, and most of it sold in two days just because of that.
I see your SS20 moodboard here – and it includes everything from vintage lingerie to Instagram screenshots and Paris Hilton in a swimsuit.
Knowles: Our references come from everywhere.
Arsenault: We just find references that embody what's in our head. So it's never: "How can we make it about this?" It's more: "How can we express what we want to express from that world?"
Hunter Schafer has worn your designs. Are you fans of Euphoria ?
Knowles: Yeah. We're obsessed.
Arsenault: It's funny, because a few months ago they asked us to lend them costumes for Hunter for the show, and we were like "Euphoria, what's that? It sounds tacky."
Knowles: We get so many emails, we sort of brushed past it, and then when it came out we were like [grimaces].
Arsenault: But we're going to do something for next season.
How heavily do you feel the financial pressures of being young London designers?
Knowles: It has been quite stressful. There's a huge issue with cash flow from shops. Even though you're like, "Sales went amazing," you're still waiting for that money six months later.
Arsenault: We've done things the hard way. We've always wanted to work with mills that have a good understanding of what it is to do things sustainably. A lot of people just go to Shepherds' Bush and buy shit fabric for £2 a metre and [produce it] in China and destroy all the environment there, and sell it at a really high price.
Who is your dream person to dress?
Knowles: FKA twigs. She's our fantasy embodiment of a woman. She's so strong and athletic, talented and sensual.
What does bad taste mean to you?
Knowles: Someone that just regurgitates a reference. I mean, there are brands I can think of! [laughs] But I won't say.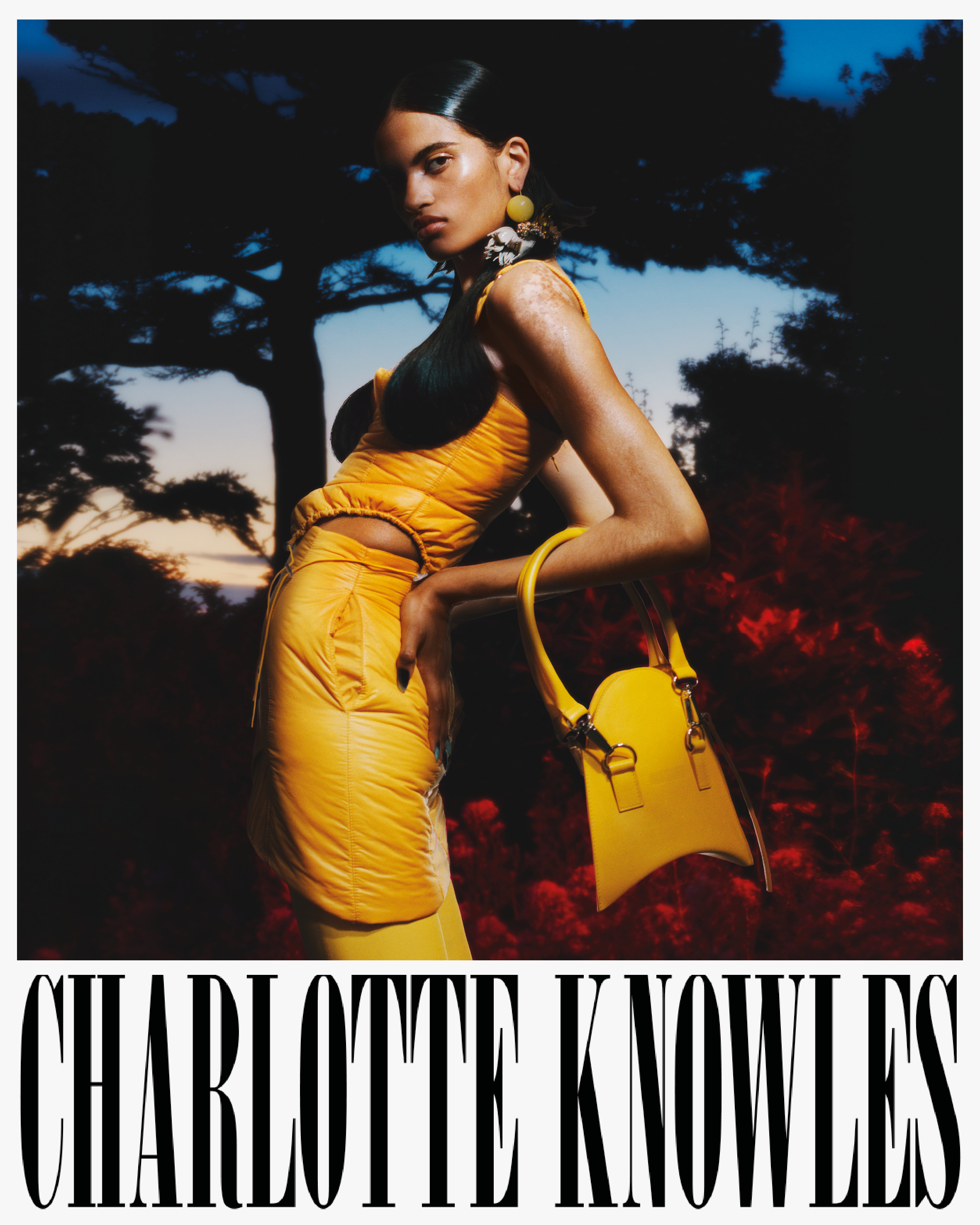 And how do you define luxury?
Knowles: Amazing product and design. When we toile things, sometimes we'll make five or six toiles of things. So I think it's about the process and attention to detail.
Where would you guys like to be in five years time?
Knowles: In a massive studio, an atelier. Having built a really good team as well. And being able to buy clothes. I just want to buy some nice new clothes!
Arsenault: We already have an amazing following, but I'd like to have a following that's the same as Craig Green's. Now, you can't do anything that's a bit workwear without someone being like, "You're just copying Craig Green." Hopefully in five years it's going to be like, "You're just copying Charlotte Knowles."
This article originally appeared on i-D UK.