Here's a first look at Beyoncé's IVY PARK x adidas collection
The artist shows off the athleisure brand's new unisex styles and shares the release date.
|
09 December 2019, 10:36pm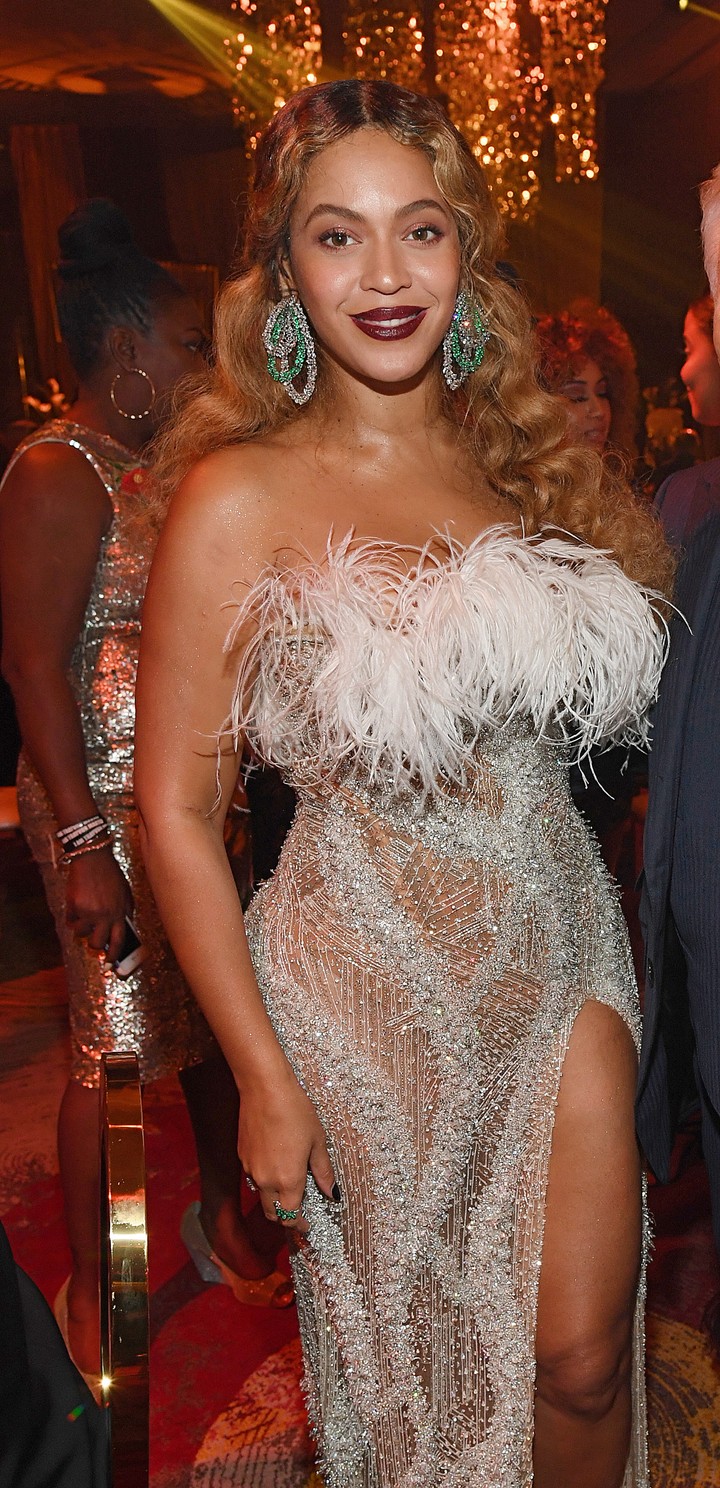 (Photo by Kevin Mazur/Getty Images for Shawn Carter Foundation).
Earlier this year, Beyoncé announced that she'd be teaming up with adidas to revive her signature activewear line IVY PARK and launch a collection of sneakers. But aside from teasing the collaboration with a photo amongst dozens of triple striped sneakers, little was revealed about what the relaunched line would look like until today.
Beyoncé appears on the cover of the latest issue of Elle in a maroon IVY PARK x adidas dress, zipped up to the neck. Other looks from the shoot include a cream-colored, oversized short-sleeve hoodie, which Bey wears over a Valentino gown, and a maroon and orange triple-striped jumpsuit fit for walking on the moon. Beyoncé also took to Instagram to show off the collab's iconic platform sneakers, gold IVY PARK grills, and ear charms.
When it was founded in 2016, IVY PARK was designed with the active woman in mind, but Beyonce announced that the athleisure brand's reincarnation will cater to a larger audience and feature gender-neutral styles.
"This new line is fun and lends itself to creativity, the ultimate power," she says to Elle. "I focused on designing a unisex collection of footwear and apparel because I saw so many men in IVY PARK. The way they have embraced the brand is an unexpected gift. I appreciate the beauty of gender-neutral clothing and breaking the so-called fashion rules."
The IVY PARK x adidas collection is scheduled to drop on January 18.