How the handbag became gender neutral
Forget man bags, the new man's handbag is just a handbag, man
|
09 December 2019, 1:30pm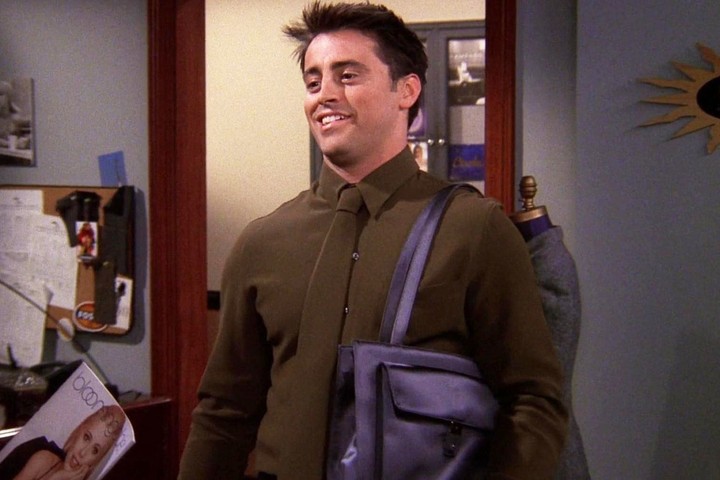 Warner Brothers Television
Friends' Joey Tribbiani is rarely accused of having his finger on the fashion pulse. But when Rachel dressed him up in a matching shirt and tie (both a delicious shade of olive) and slapped a man bag on him, well he fell in love with it. It was all very Miu Miu menswear 1999 (so far, so fabulous), but then the world around him jeered and ridiculed and his beloved handbag -- ostensibly just a cute briefcase -- was prised from his burly hands. "I just don't know if the world is ready for you and your bag," Rachel lamented. "Maybe there are other bags that are a little less controversial?"

Even though in recent years the constructs that underpin gender have relaxed, specifically in fashion, all it takes is a Google search to reveal the anxiety that surrounds men and their bags. Some of the most frequently asked questions include: "Should men carry messenger bags?"; "Can guys wear mini backpacks?"; and "What should you carry in your man bag?" Men are so perturbed by what their choice of bag might say about their masculinity that they are even worriedly asking Google what should be in said man bag.
There's a taboo surrounding men using a bag of almost any kind, excluding the hyper capitalist (and therefore masculine) briefcase or the hyper practical (and therefore also masculine) backpack. It recently became clear that this taboo was also killing the planet too when it was reported that men were so precious about these things that they even disliked using reusable tote bags when shopping. Men would prefer to pay for a single-use plastic bag instead of looking feminine, or (horror!) gay by using a tote -- there are "gender-related consequences when we engage in various pro-environmental behaviors". Killing the planet is, apparently, also very masculine.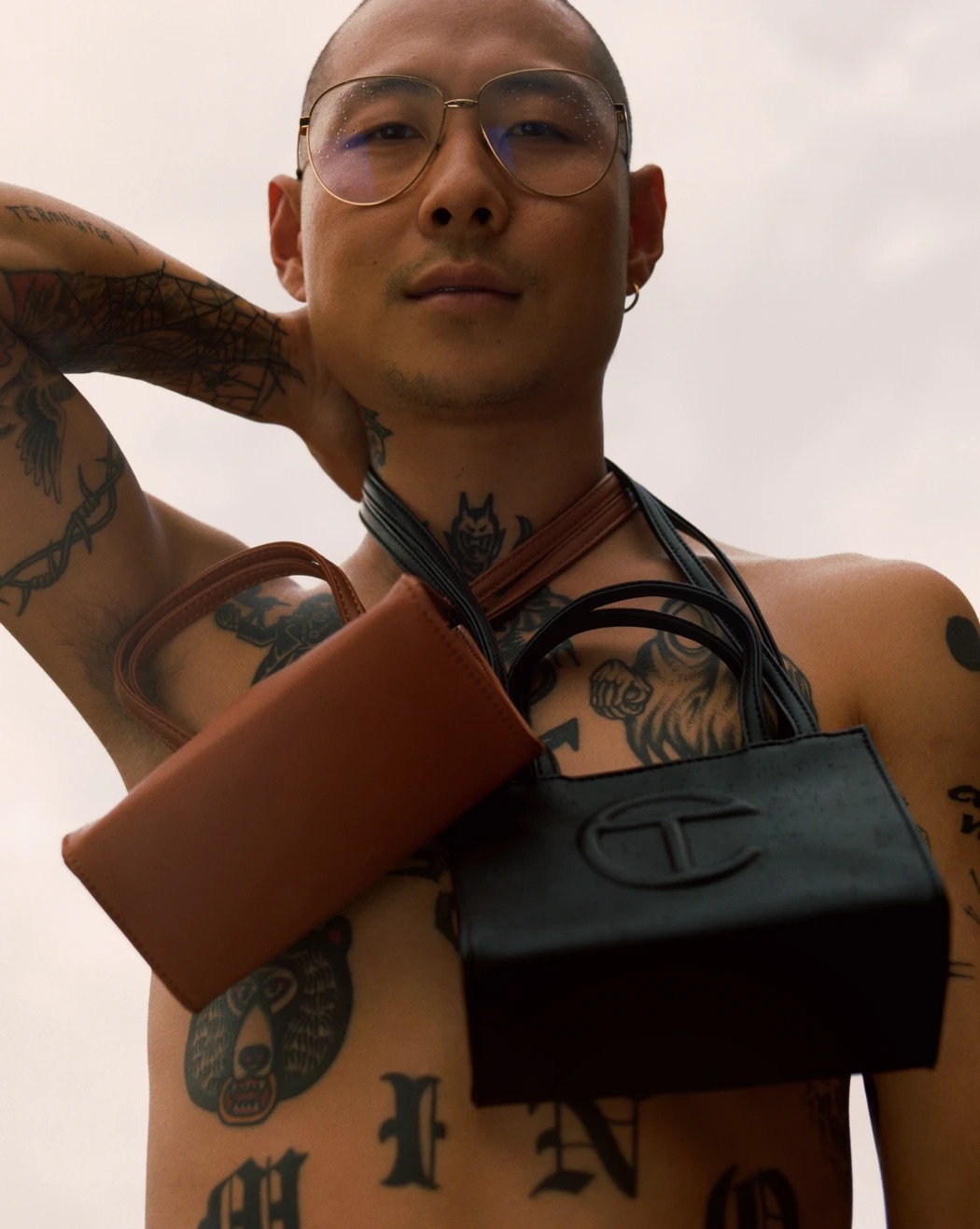 Yet if you look to what is happening in the world of menswear at the moment, designers are asking men to ditch their briefcases and backpacks and get themselves a handbag. Dior, for example, have reinvented the iconic saddle bag as the most covetable of menswear accessories, replacing the usual shoulder strap with a far more man-friendly cross-body situation. The bag was originally created by John Galliano for the Dior women's SS00 show and in the years that followed this often garish accessory became intrinsically linked with real and fictional it-girls like Paris Hilton and Sex and the City's Carrie Bradshaw. Both Bradshaw and Hilton share an unapologetically feminine style, and that rubbed off on the bag. As an object that is so synonymous with Fashion and Femininity (both with capital 'F's), the saddle bag's sudden appearance in the new menswear orbit is fooling absolutely no one, and yet men in large numbers are wearing them.
Telfar Clemens, the New York-based godfather of fashion's current gender free, avant-garde fashion movement, has also helped make men carrying handbags a ubiquitous sight. That shopper bag, in its three different sizes, and ever growing array of colours (hot pink coming soon) has been worked into the wardrobes of just as many men as women. Ashton Sanders was dressed by Telfar for the Met Gala this year, carrying the mini shopper bag -- the full look referencing black Victorian revolutionaries. And although this year's theme was "Camp" -- so gender-play was almost contractual -- Sanders carrying a tiny handbag still felt like a serious statement about gender nonconformity. Amid the endless carousel of men trying their hardest to seem masculine while taking a sheepish step into "Camp"-- and indeed the long history of male red carpet looks that exist solely within the limits of "black tuxedo" -- this little bag signalled how men could dress. Sanders made every man around him look ridiculous for not also carrying one of the tiniest, silliest of bags.
So, is the man bag anxiety really being cast off? "We live in the bubble of the fashion world in London but I think men can have more confidence wearing what they want to wear, including handbags," designer Stefan Cooke explains. "I've seen a lot of fashion boys wearing really prissy handbags around their necks recently." Stefan -- and Jake Burt, his partner at his eponymous label -- have been consistently showing men carrying handbags since their brand's inception. And these aren't handbags hoodwinking us into thinking they are man bags with a little strap rearrangement, they are proper handbags. Handbags just as beautiful and just as innovative (maybe even more so) as any bag designed specifically for women.
What are Stefan Cooke trying to communicate through bringing these socially considered "feminine" objects into the world of menswear? "We put these beautiful vintage handbags in a clear Perspex box as an idea of loving something but it not being okay to actually touch it, like an infected specimen or a sacred object," Stefan and Jake explain. "It was all about poking fun at men feeling uncomfortable at having to hold their girlfriend's handbag but also to highlight the tension between an object and its carrier -- the absurdity of that taboo." Do they believe that this taboo is now being eroded, even outside their fashion bubble? "I think so. We recently met with Matches to chat about our last project with them, which focused on a limited edition of sourced handbags with crossbody straps. It sold out within 24 hours and there was a 50/50 split between male and female customers."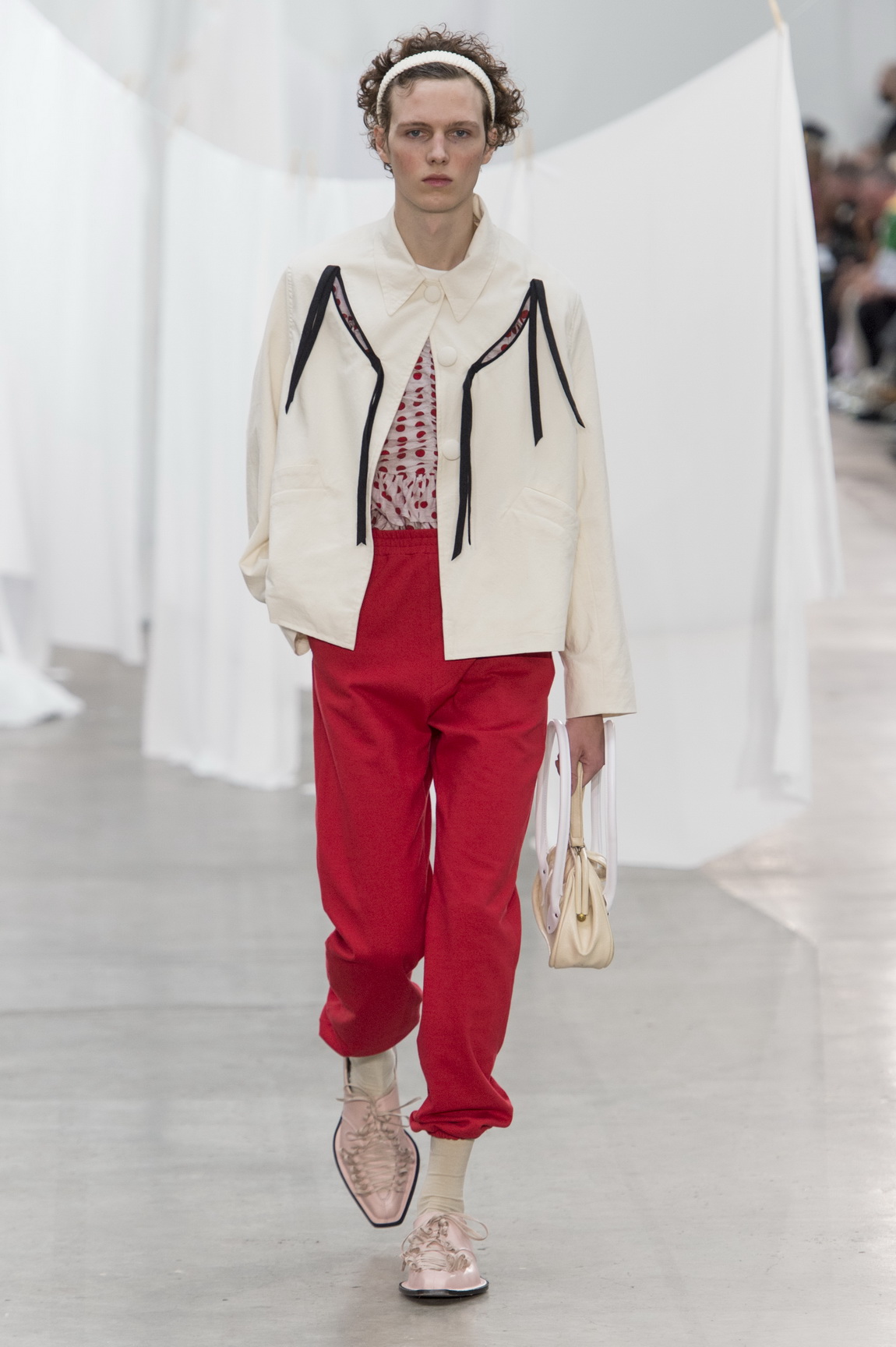 What Stefan Cooke and other designers are trying to do is turn the handbag into a genderless object, giving men the opportunity to enjoy beautiful things without shame. A man wearing a handbag is just a man with a bag, trying to get on with his life. The handbag is no longer from another world, the world of "woman" or "girlfriend", but simply a beautiful and practical thing without gender. For Stefan and Jake it's simple: "Wear them, don't wear them. The customer I respect is the one that goes everywhere in the store until they find what they are looking for." In other words, the customer that's blind to the divisions between "womenswear" or "menswear".

"I think it's silly to think the shape of an object determines what gender it belongs to," says Miss Jason -- a man who unashamedly loves a handbag. He is known to most as the host of his online show Jason's Closet, an exploration of London club nights and the people that attend them, focussing in on the attendees looks. It recognises how pivotal the way a person is dressed is to how they are perceived by the world around them. Miss Jason views his wardrobe as "genderless" and see's the reports of men viewing tote bags as feminine or gay as "toxic to our progression." He continues: "We as a society really have to let go of this traditional way of thinking when it comes to how somebody looks or perceives themselves."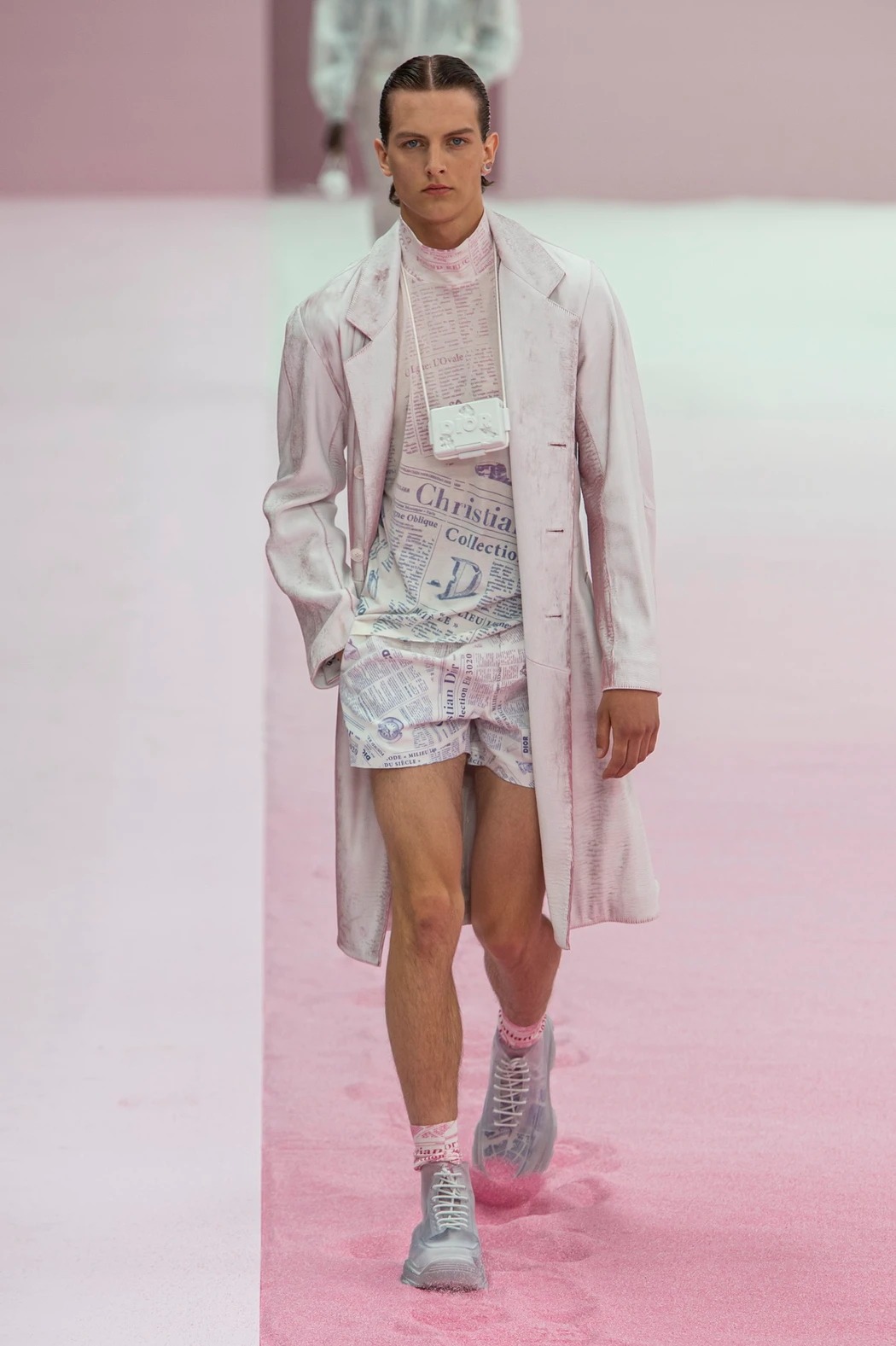 So is it really just about not caring? Handbags for everyone -- is it that easy? Well, it can be. Handbags aren't a political statement, despite the weight of gender signifiers that have been hung off them like little bag charms. They are just a piece of clothing. But it isn't always easy for men to dismiss the ridicule they can be faced with for not being as masculine as is often expected of them (I mean, masc4masc is still a thing). And carrying a handbag as a man can be seen as a real fuck-you to gender-norms. But that's a good thing. Our society, even with 2020 approaching, still needs these acts of supposed transgression for necessary progress to take place. "Realistically a handbag's function is a vessel to carry things. It's functional regardless of gender, it doesn't become less practical because of your genitals." Miss Jason ends our discussion: "It also helps when it looks nice."