see dreamy bts photos from angel olsen's 'all mirrors' video
The artist tells i-D about her new, darker sound and fantastical fashion.
Angel Olsen's upcoming album, All Mirrors, sees her exploring new phase of her identity. "A woman lost in a labyrinthine dream reflection/world of her own mind as she climbs upward and traverses in and out of reflection," Angel says over email, "becoming many selves she then faces herself as she is meant to be: uninhibited and aware, unashamed and at peace, in control of her own universe." Which frankly sounds like exactly where we'd like to be, on a journey of self exploration (maybe you're already on it). Part of how she's telling this story is through clothing, with "otherworldly" pieces that "at times like they came from a Russian sci-fi film from the 20s, something like Metropolis or Aelita yet modern, more minimally gothic in a sense."
i-D sent photographer Rafael Martinez to capture behind-the-scenes shots on the set of her new video for the track also called "All Mirrors," which sees Angel in a variety of extravagant looks, styled by Elyse Lightner and Jack Pitney for IAMSOUND, which contrasts with the darker mood of the record. Of the white, pleated gown she wears, Angel says, in the lyrical style you might imagine, "I loved to wear it! Sid Neigum's clothing is so beautifully structured and I think their designs reflect a flower-like feeling… I felt like a flower woman moving through an alternate universe." It's a visual extension of the mood of the album, an "introspective deep dive towards internal destinations and revelations." "Most of my writing is an exaggerated thought or idea, all coming and inspired by my actual experiences," Angel says. "So to perform, there is always an element of me in the visual or in that expression, yet it's also not me, it also is something else."
Angel's hair in the video, a beehive descending into long tresses, is also a serious mood. "I've always wanted to have long faery hair," she said, "but with a 60s kind of spin on it. I thought it would be a nice touch to throw off the 40s look of the scenery." When paired with a pale green Gucci gown, the effect is particularly new for the artist. "The Gucci gown came in and I was really hesitant about it at first, but it was the last dress we shot for your photo campaign and it ended up being the most magical. Often times, this is what happens. I felt like the dress made me look as though I was a waterfall of my own tears. I like to think of it that way." And, she adds finally and rather practically, "Also! it had pockets!."
All Mirrors is out October 4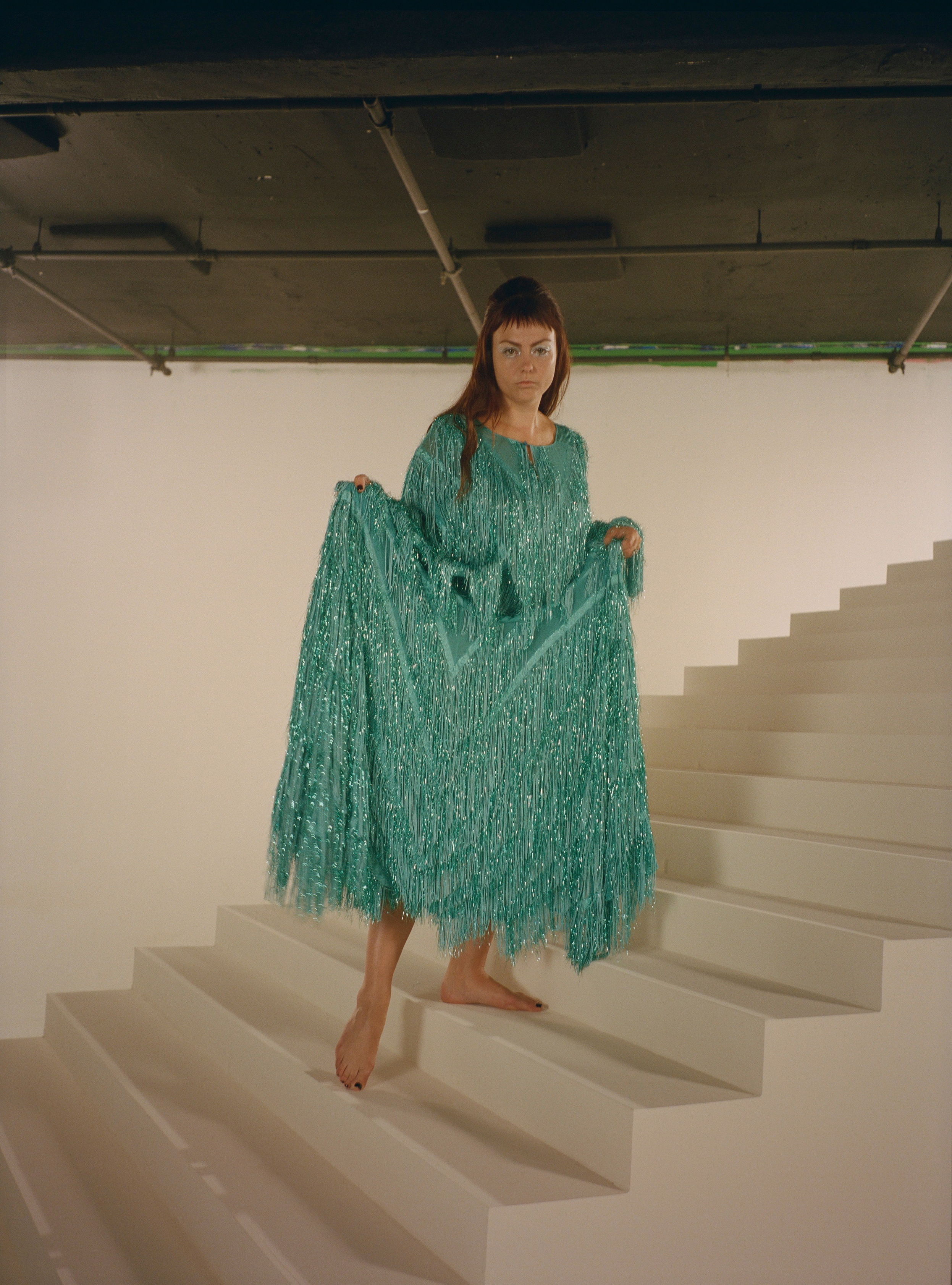 XXXXXX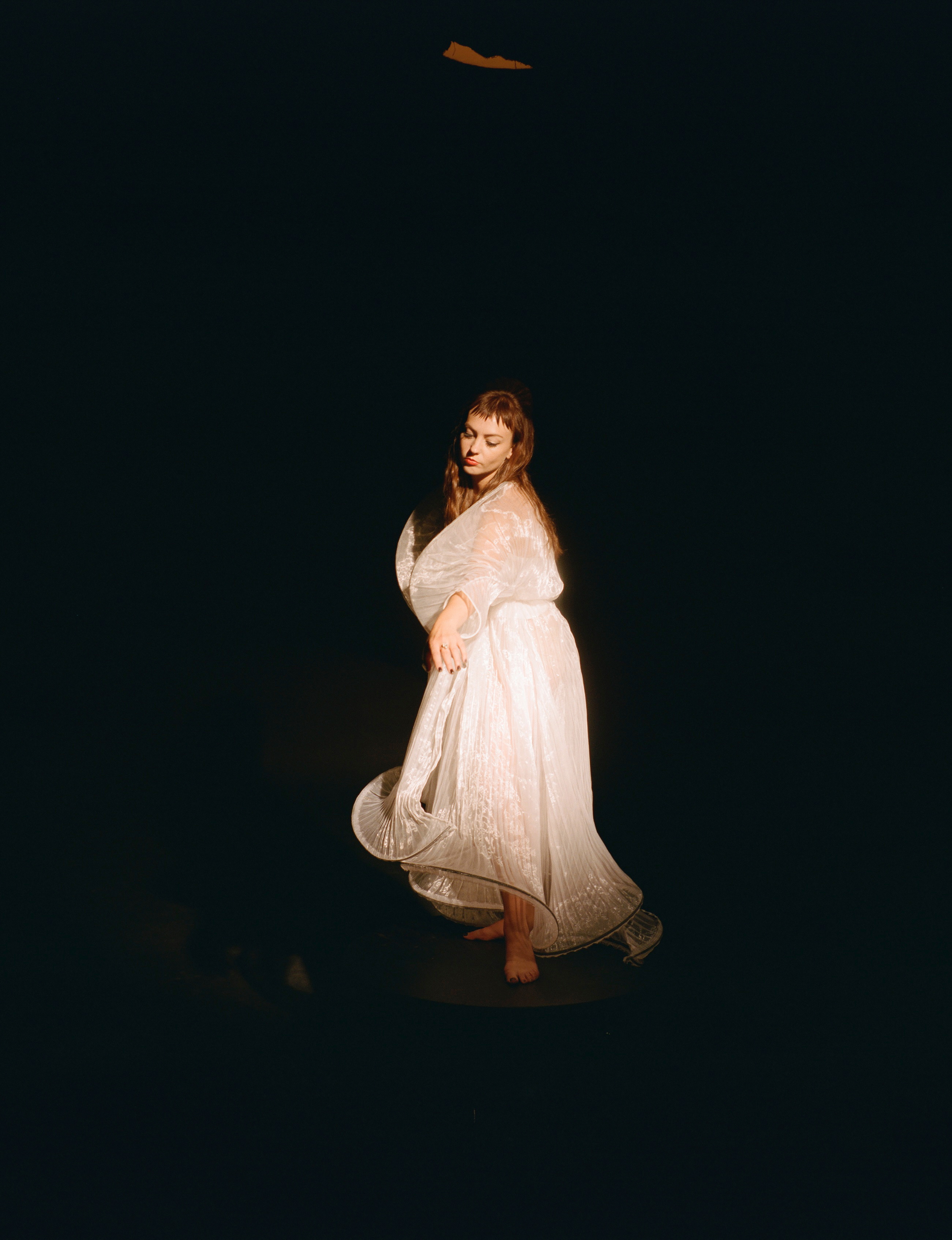 XXXXX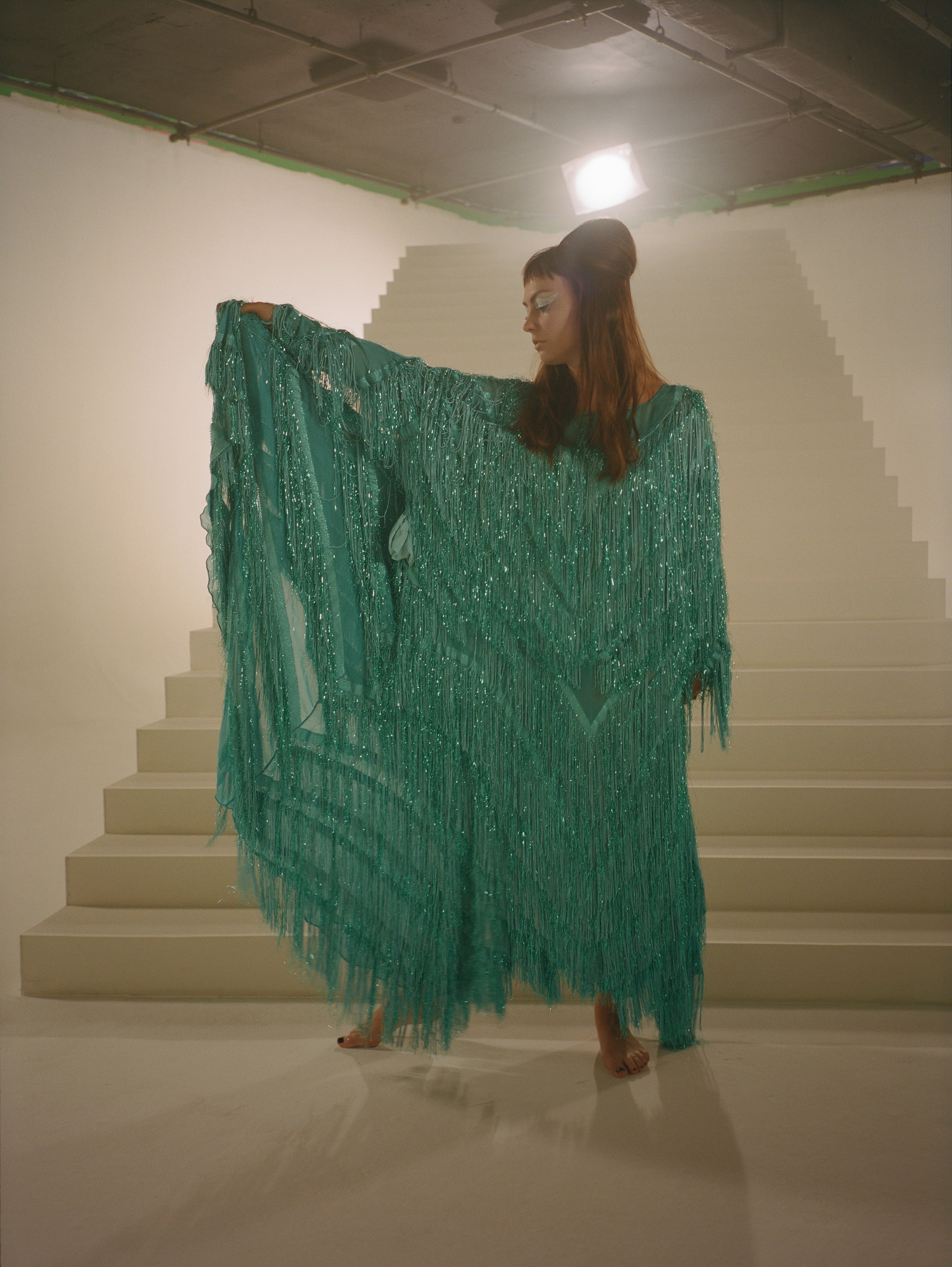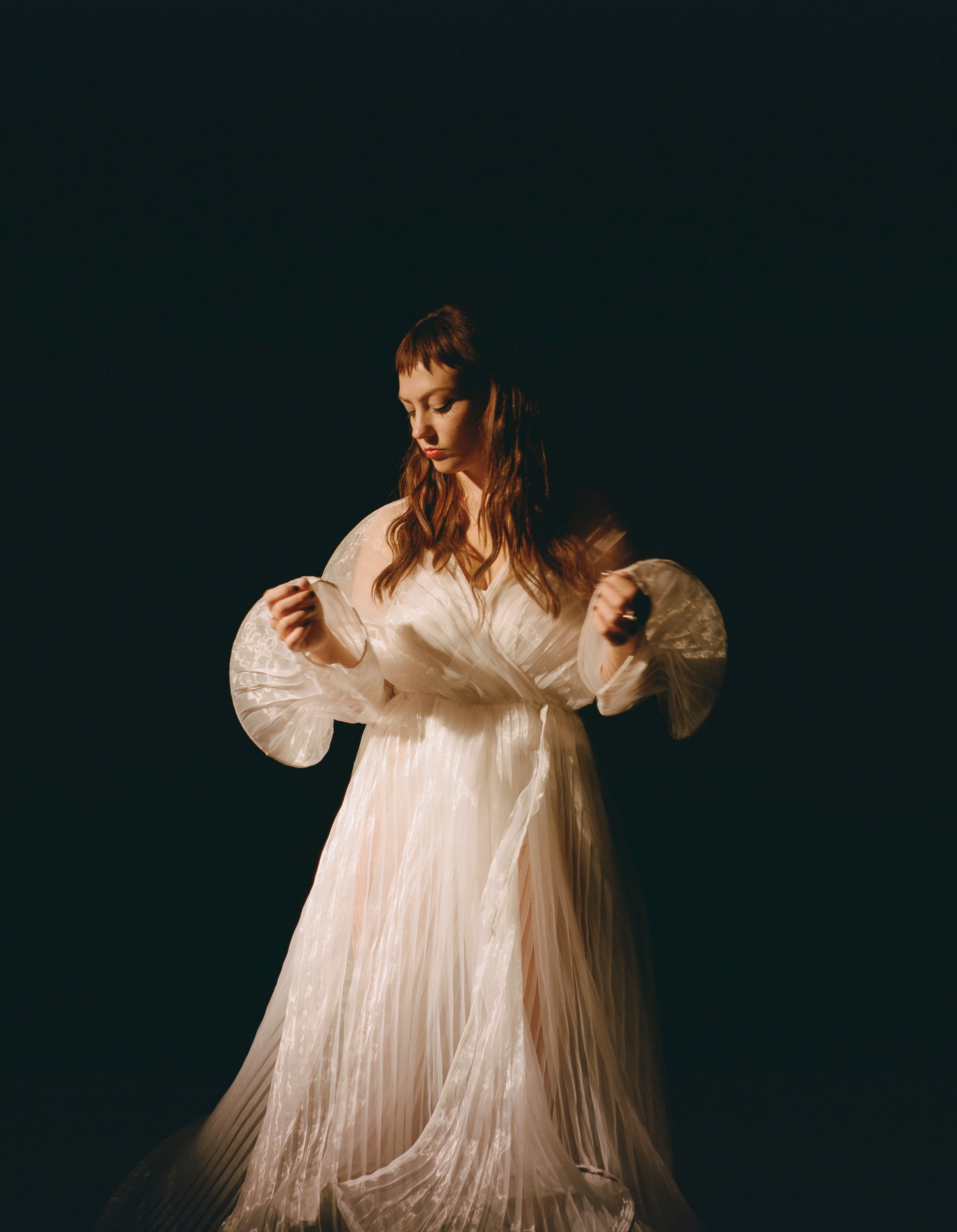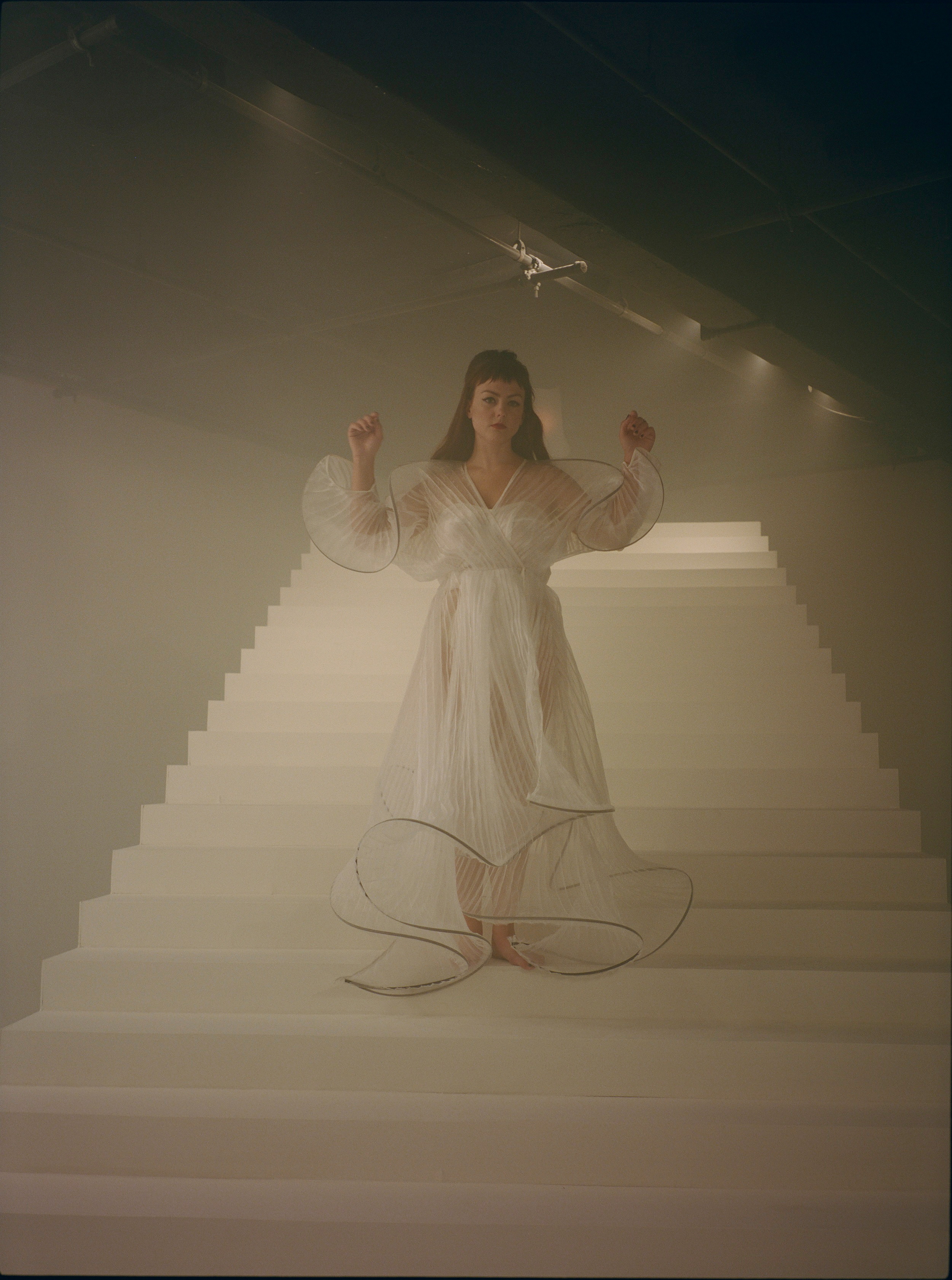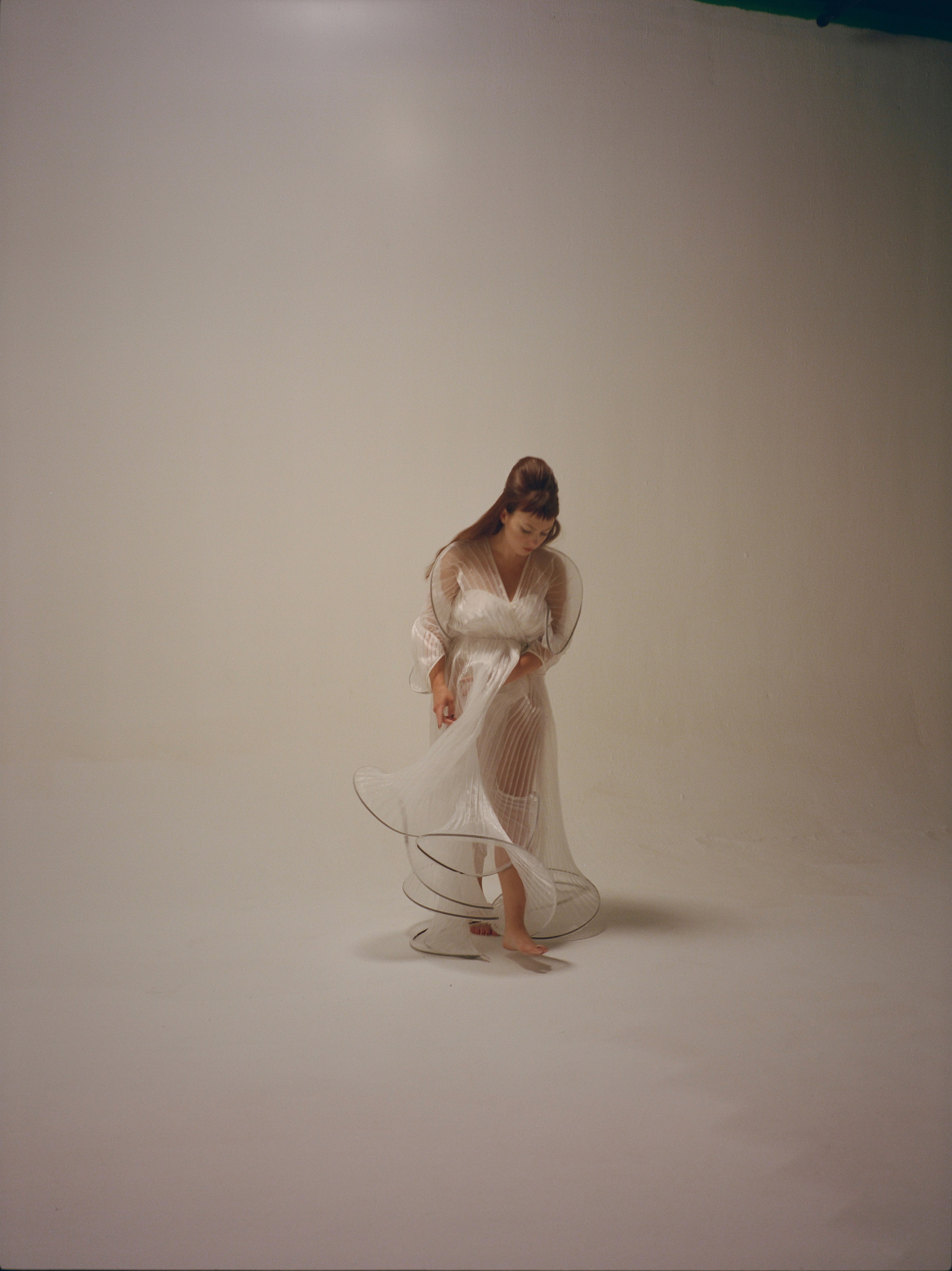 Angel styled by by Elyse Lightner and Jack Pitney for IAMSOUND.
Tagged: