fashion east celebrated london's cultural and intellectual diversity
ASAI, Charlotte Knowles and Supriya Lele all demonstrated what fashion could and should be -- inclusive, energetic, fun and real.
|
19 February 2018, 12:00pm
ASAI
"This may be our most provocative and definitely my favourite line up ever," Fashion East founder and director Lulu Kennedy MBE explained pre-show. "Each talent has a unique cultural and intellectual perspective visible in their work, they are informing and moving industry conversations forward." Since its inception in 2000, the talent incubator has and will forever be synonymous with the future of fashion. It's become the wonderful web that holds the next generation of designers in place and the support network that turns promise into progress and daydreams into reality. As its current emerging talent triptych are widening perspectives and questioning the system they find themselves in, the future is in safe hands.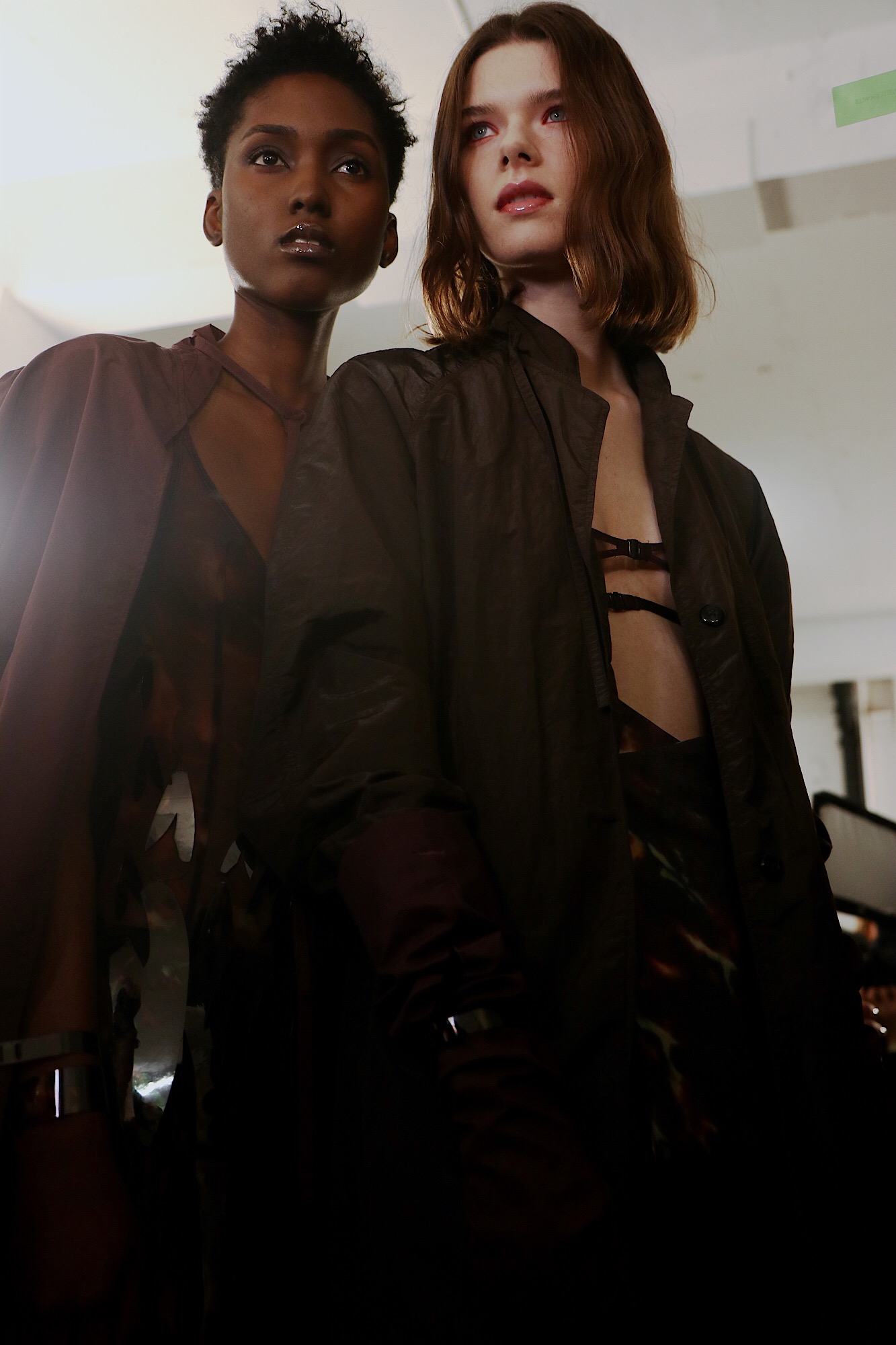 Charlotte Knowles
After graduating from the prestigious CSM MA course, working on last summer's Helmut Lang reboot with Shayne Oliver and making her London Fashion Week debut as part of the womenswear Fashion East presentations, the last 12 months have been a whirlwind for Charlotte Knowles and partner Alexandre Arsenault. Her spring/summer 18 debut, Synthetic Sunset, built on elements of her the lingerie-infused graduate collection, to deliver a call to arms that challenge the male-dominated percep­tions of fashion, sex and gender. Keen to question culturally constructed codes of femininity, it offered a partly tongue-in-cheek take on the disparity between beach fashion etiquette for women and men, while parodying the double standards between sex-laden beachwear and the ingrained modesty of day-to-day dressing. For autumn/winter 18, Knowles and Arsenault continued to push their woman beyond the bedroom because, like so many of their generation, they're fearful of being pigeonholed.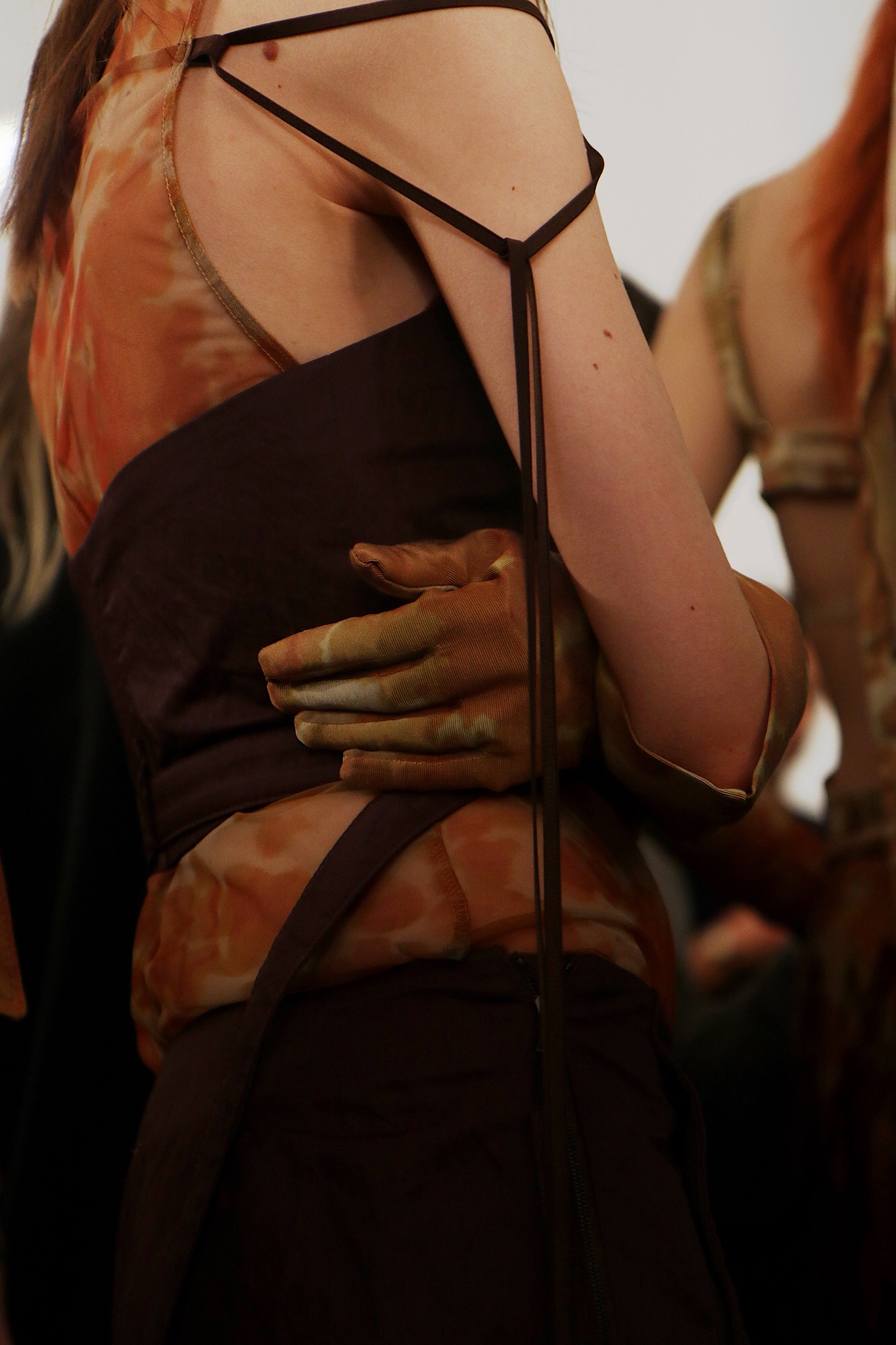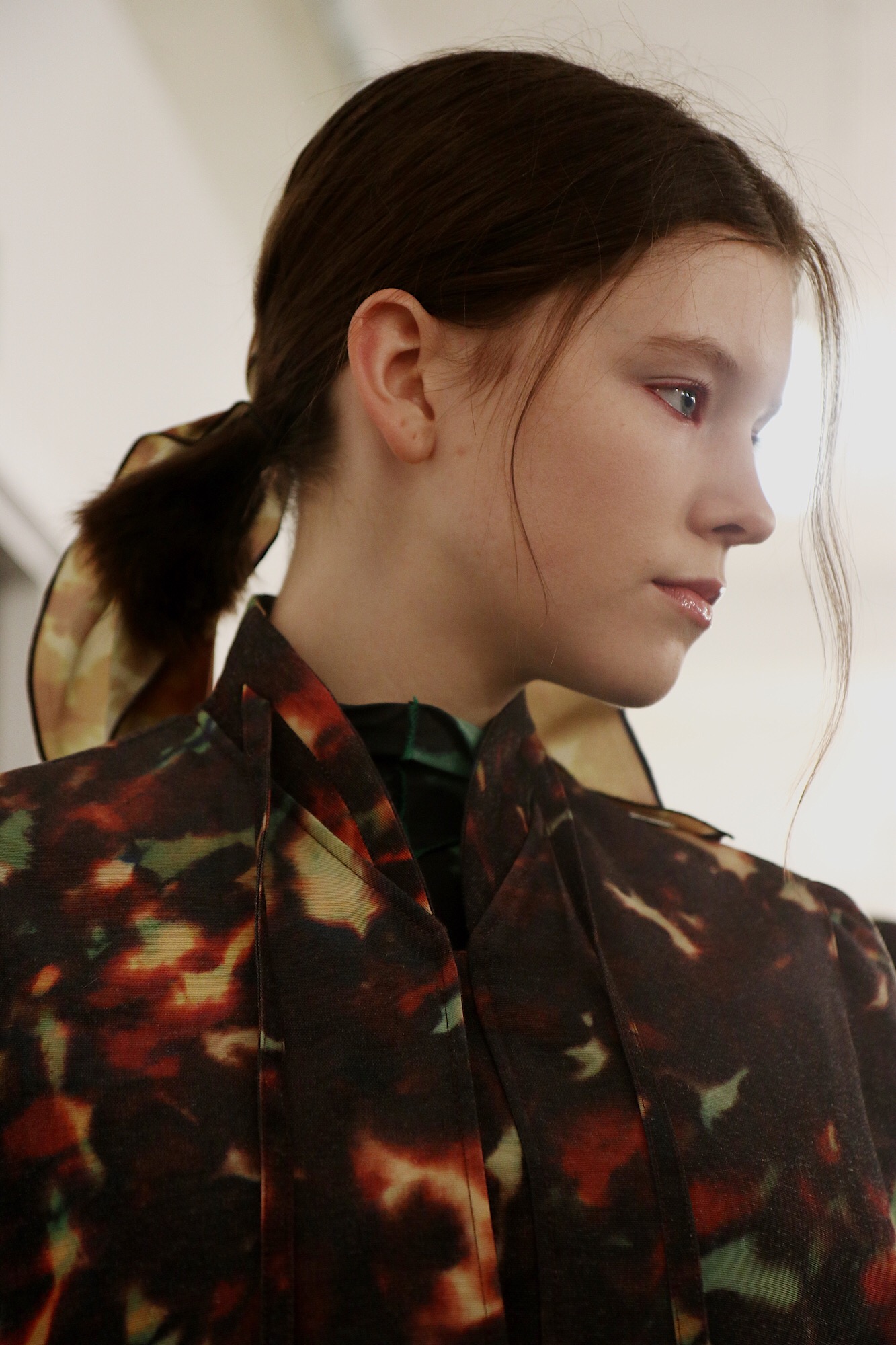 "There are echoes from our debut collection but we really wanted to explore another side of our woman," Charlotte Knowles explained backstage, "she's more ostentatious and more glamorous." Stereotypical staples of luxury fashion were reinterpreted and reimagined with a rock 'n' roll edge -- from scanned guitar pickguard prints to flashes of Rizla green and laser-cut gig-style wristbands -- while the ostentatious emphasis was focussed on cut, embellishment and print. "Our woman is still unashamed, menacing and slightly alternative but she's more dangerous this season," Arsenault added. The Charlotte Knowles woman is continuing to questioning male-dominated percep­tions of fashion, sex and gender and is now fighting back against the limitations of womenswear. Expanding on last season's outerwear offering, windproof tech fabric coats and inconspicuously enveloping capes were finished with cleverly concealed hidden compartments and worn with "wraprons" -- an adjustable amalgamation of a hoodie front pocket and a muff. This was twenty first century glamour for a 21st century women.
Text Steve Salter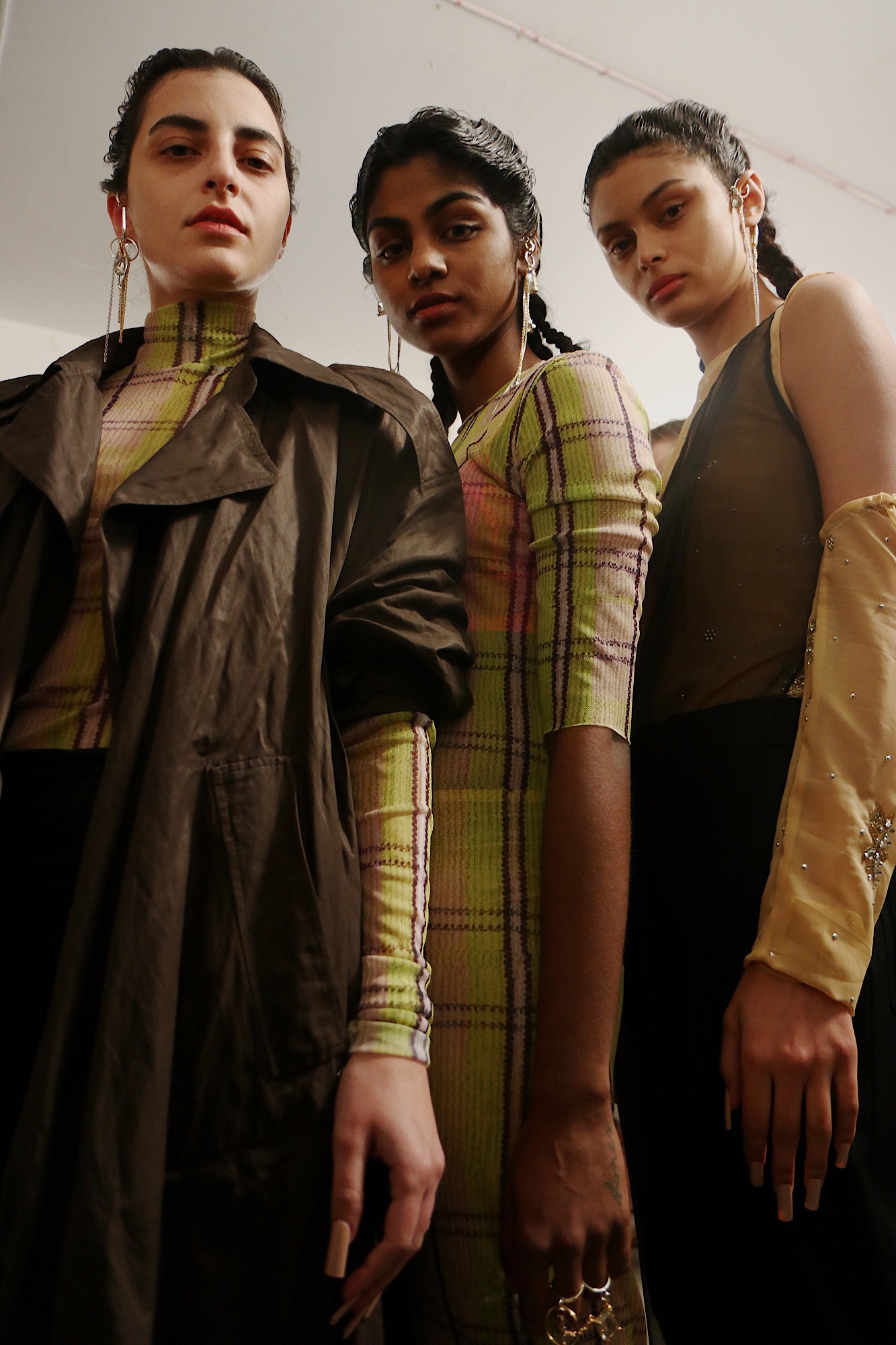 Supriya Lele
"I've been feeling so emotional all day," Supriya Lele said backstage, after closing the last of her trilogy of Fashion East shows. Across them she's consistently and beautifully explored the duality of her English-Indian heritage, and it was again the starting point for autumn/winter 18. The collection began with an image of her grandfather, who worked for the Indian Forestry Commission, which she found in a family album. "Last season was super feminine, and I wanted to go a bit more masculine, so we explored sharp tailoring and utilitarianism to provide some contrast."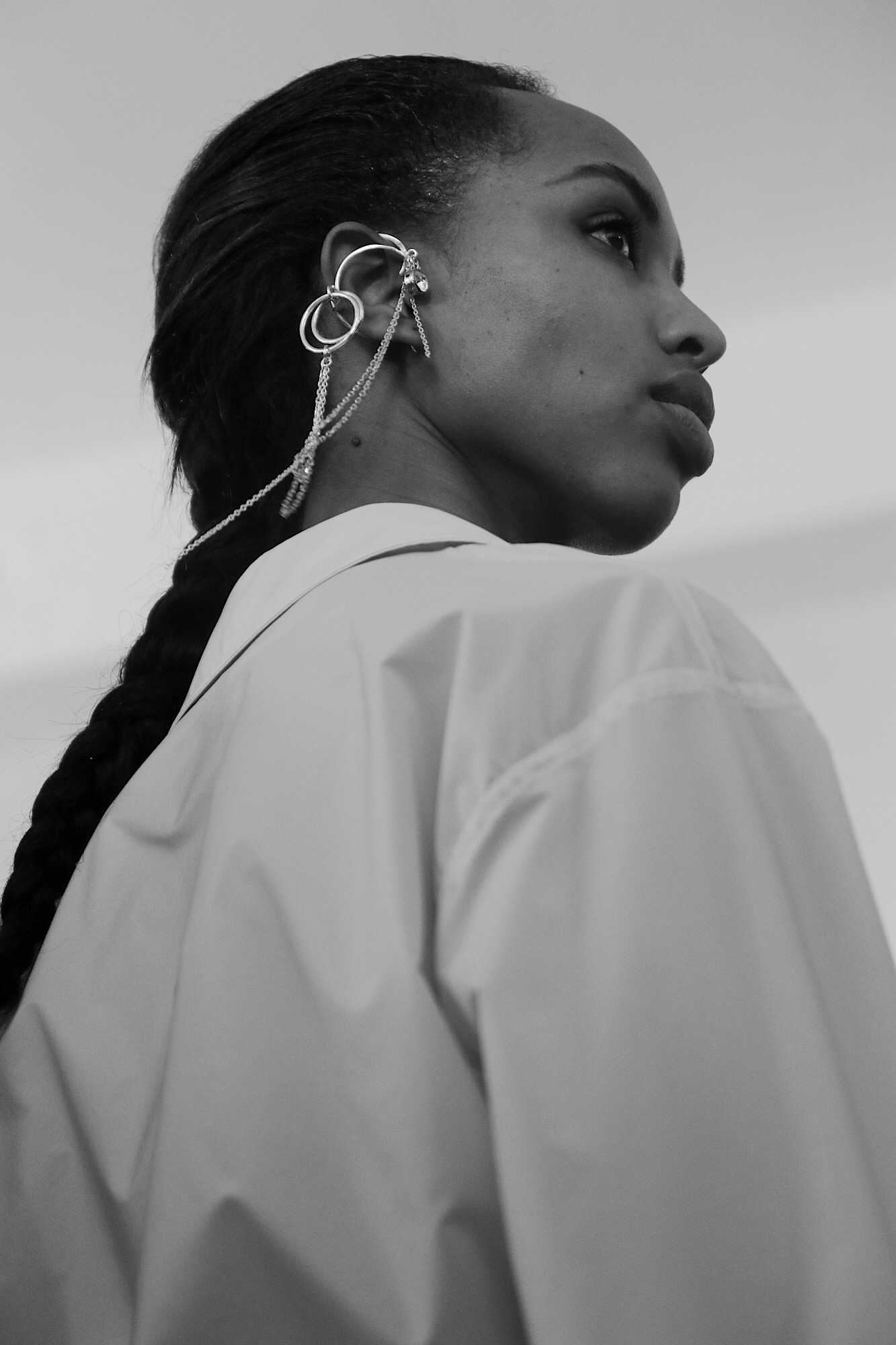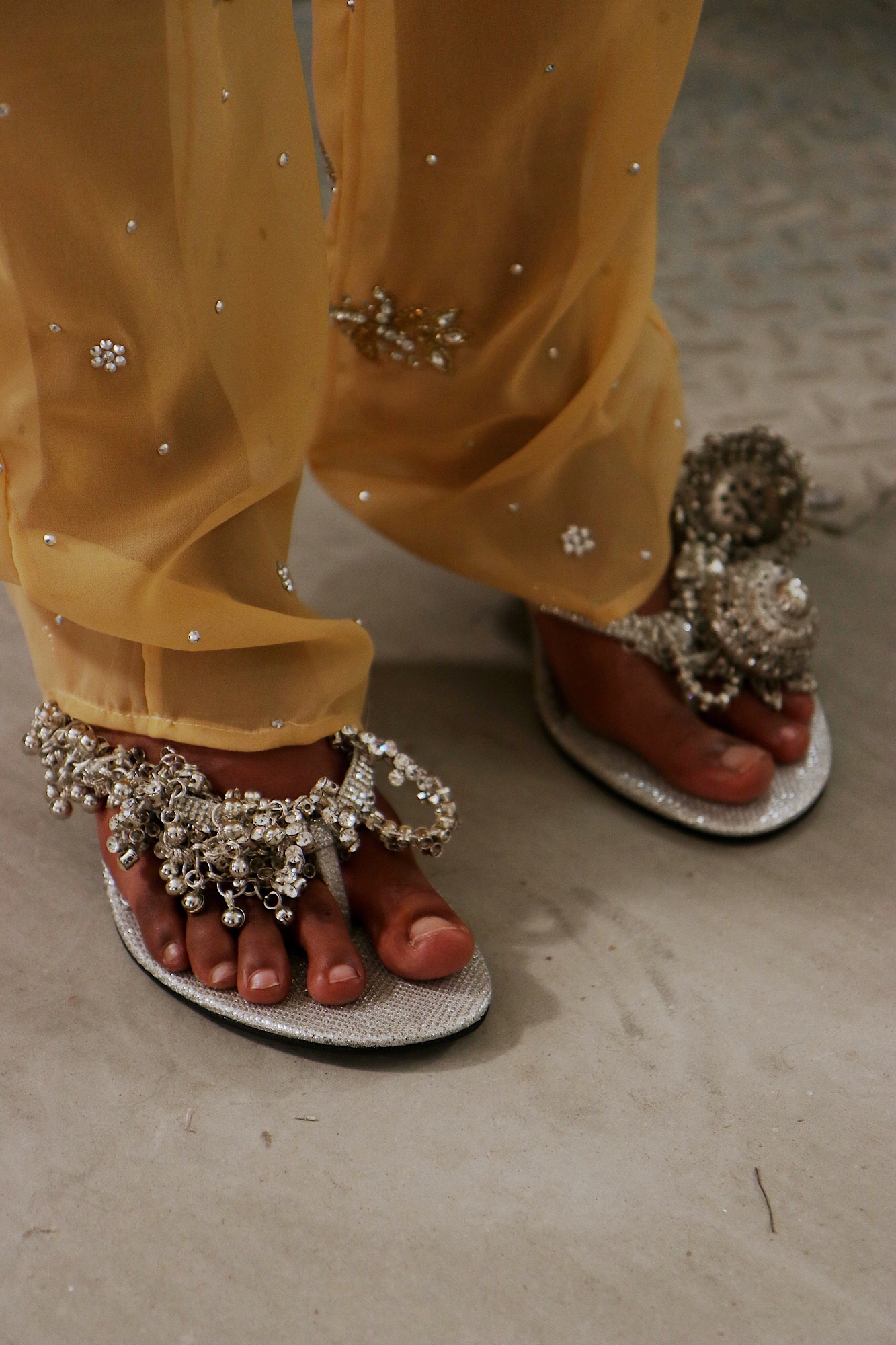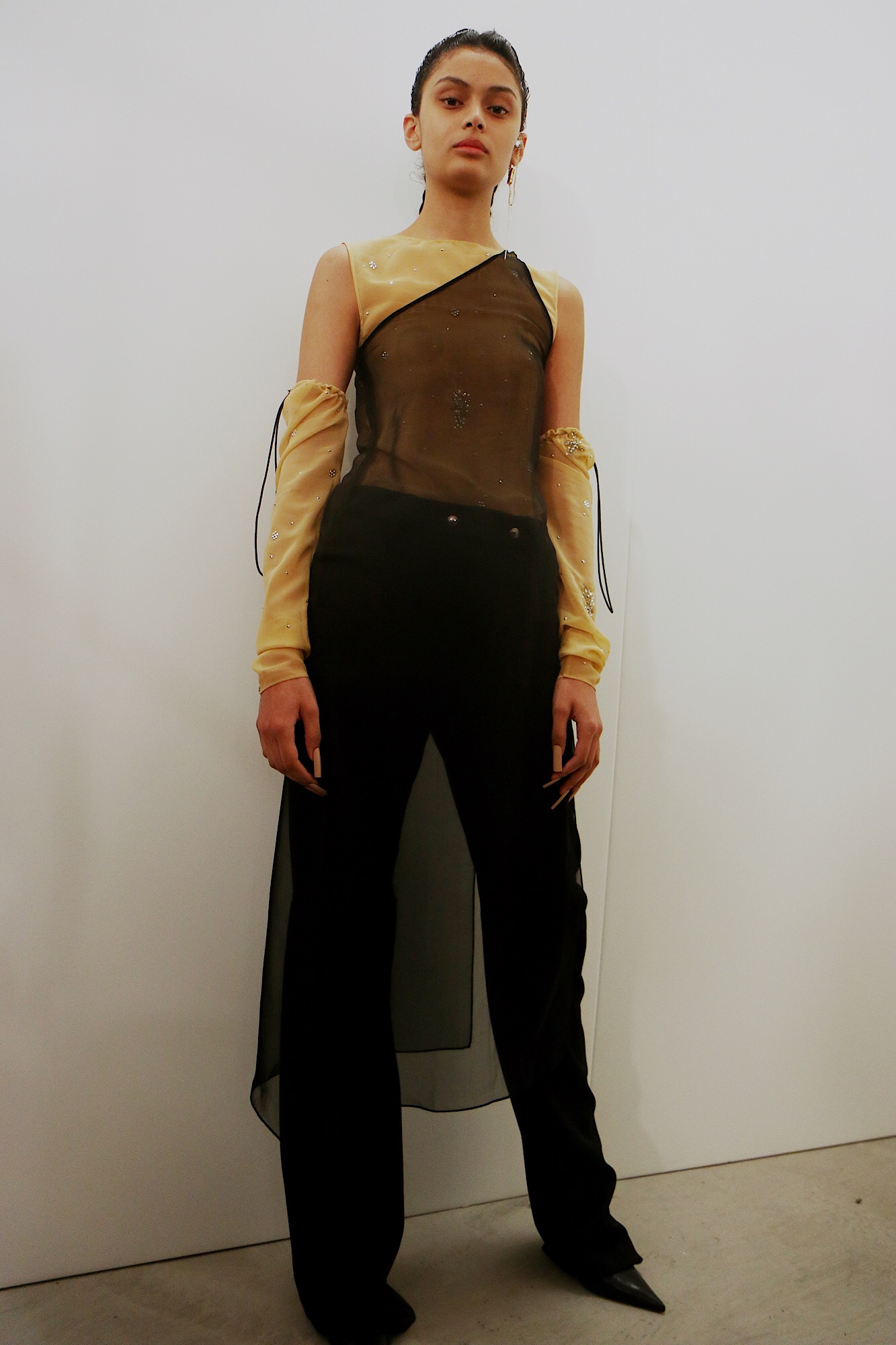 Not that it was as simple as re-contextualised militaria and memorabilia, Supriya's strength is her ability to seamlessly weave together influences in ways that don't feel trite or obvious. Her heritage is there in the clothes' trademark drape and dramatic sweep; rendered in synthetic fabrics with modern form. The prints, layers and flashes of colour felt assured and confident. Over her three seasons at Fashion East, she's become wonderfully adept at exploring her heritage within the framework of real life. "I'm always looking back at my heritage because I'm always trying to find out what my signatures are," she said, "and I only just feel like I'm finding myself." We can't wait to see what she creates next.
Text Felix Petty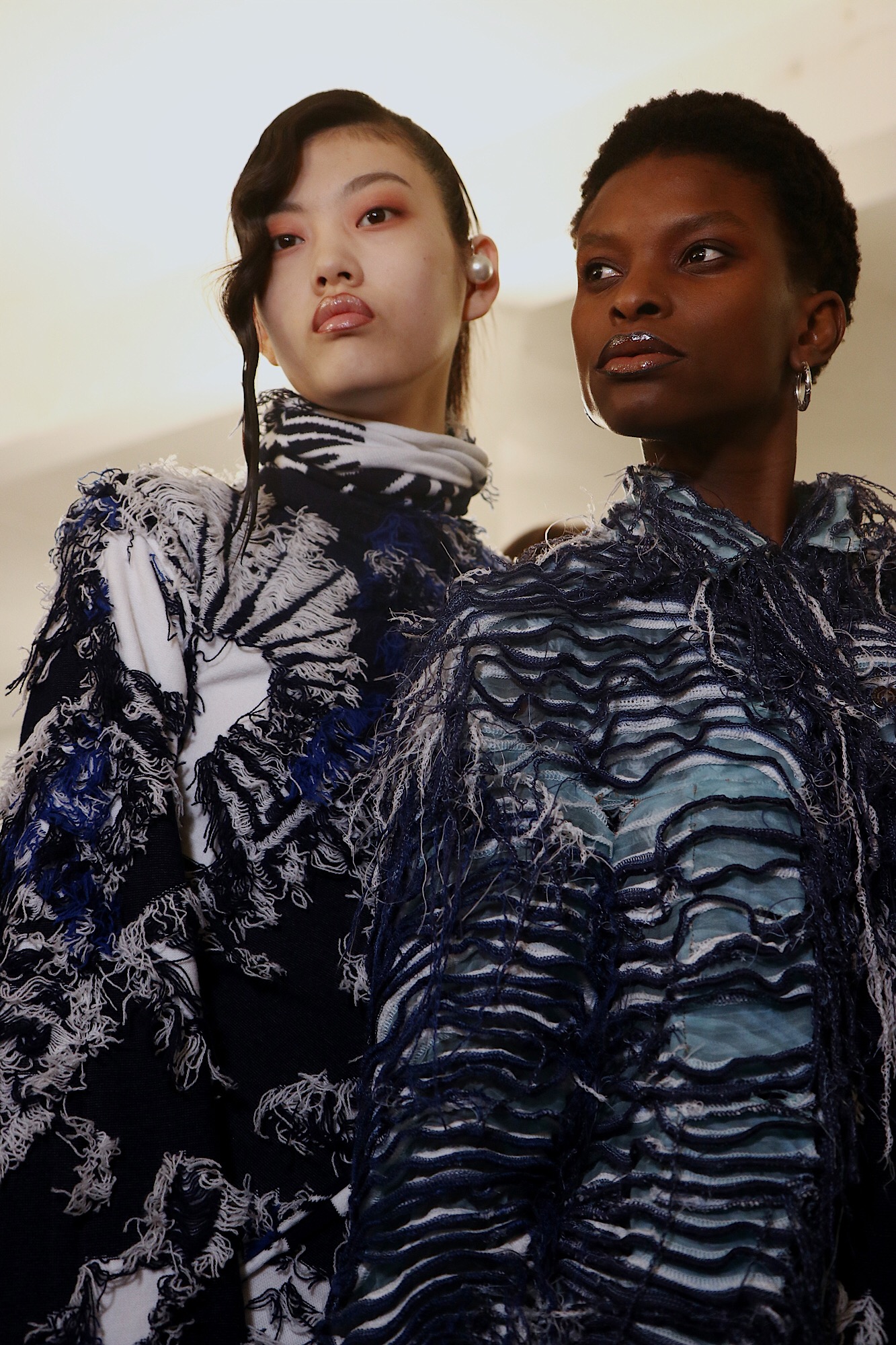 ASAI
"Time and space are not something entirely exterior to oneself, something that one has, keeps, saves, wastes or loses" said the Vietnamese filmmaker and theorist, Trinh T. Minh-a, quoted in ASAI's show notes. The ASAI woman was a traveller this season, traversing through space and time and collecting each adventure and experience -- culminating in a beautiful, arresting vision of female power.
ASAI took his designs to the next level of complexity and wowed in process. Tassled high silver boots to make any female a fabulous adventurer, tops and skirts in hues of yellows and reds and blue, all with the designer's signature tangles. Padded scarves and jackets made sure that the model adventures were looking fly as they crossed every ocean and mountain in the world. Tie dye and checks gave the clothes another element of energy.
ASAI, his designs, world and vision are so exciting. It makes you want to be part of it, to be part of his journey. He searches and challenges his British-Chinese-Vietnamese cultural heritage and creates collections that are unlike any other.
Text Bojana Kozarevic