obama is in talks with netflix to produce shows
Yes. A thousand times yes.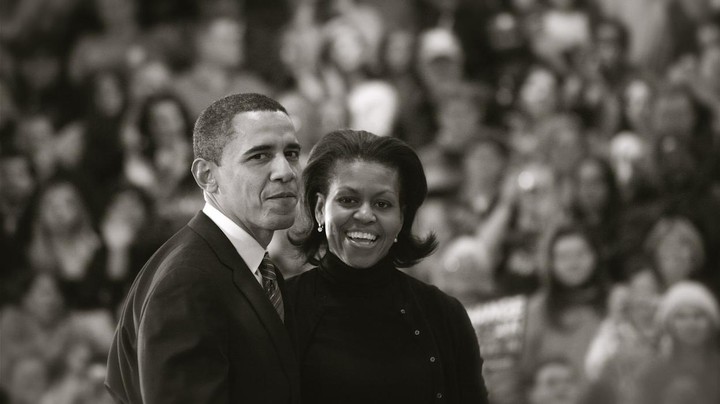 It is a truth universally acknowledged that everyone -- everyone in this world -- misses Barack Obama. We miss the good old days where the POTUS wasn't some sort of Hunger Games reality show nightmare, when Michelle and Barack presided over our world with wise benevolence. We're worse off without them, basically. So it's good news for everyone today that our 44th is coming back! Well kind of. To Netflix at least.
The New York Times reported today that the former President is in advanced stages of negotiations with Netflix to produce a series of high-profile shows that will provide him with a new global platform. While the deal is not yet final, the proposed conditions would see Barack and Michelle producing exclusive content for Netflix, with the number of episodes and format of the show yet to be decided.
In a depressing, fake news filled world, the Obamas would use Netflix, according to the New York Times, to highlight inspirational stories, rather than use the platform to respond to Trump or hateful right wing rhetoric. One possible idea sees the former POTUS moderating conversations on the topics he was passionate about during his time in the White House -- health care, immigration, foreign policy, climate change and voting rights.
"President and Mrs Obama have always believed in the power of storytelling to inspire", said Eriz Schultz, one of the former President's senior advisors. "Throughout their lives, they have lifted up stories of people whose efforts to make a difference are quietly changing the world for the better. As they consider their future personal plans, they continue to explore new ways to help others tell and share their stories."
Basically, Barack and Michelle are about to make your Netflix binge watching a whole lot more wholesome. Thanks Obama.
This article originally appeared on i-D UK.