snow xue gao serves up fresh tailoring at nyc's largest chinese restaurant
The Parsons and VFILES almuna presented her first solo runway show last night in Chinatown.
|
09 February 2018, 7:08pm
Photography Bobrowiec
Jing Fong Restaurant is located on a sleepier stretch of Elizabeth St., just south of Canal's hustle and bustle. I pass it all the time (but since I'm straight-up sprinting to Chinatown Ice Cream Factory, I've never really noticed it).
Turns out: Jing Fong is the largest Chinese restaurant in New York City (and, as CBS reported in 2011, there are over 6,000 of them). Its second-floor dining halls — accessible by what seems to be the city's tallest escalator, too — are palatial. (Waiters wheel around dim sum by the cart). Perfect for wedding receptions, family gatherings, and, as Snow Xue Gao proved, fashion shows.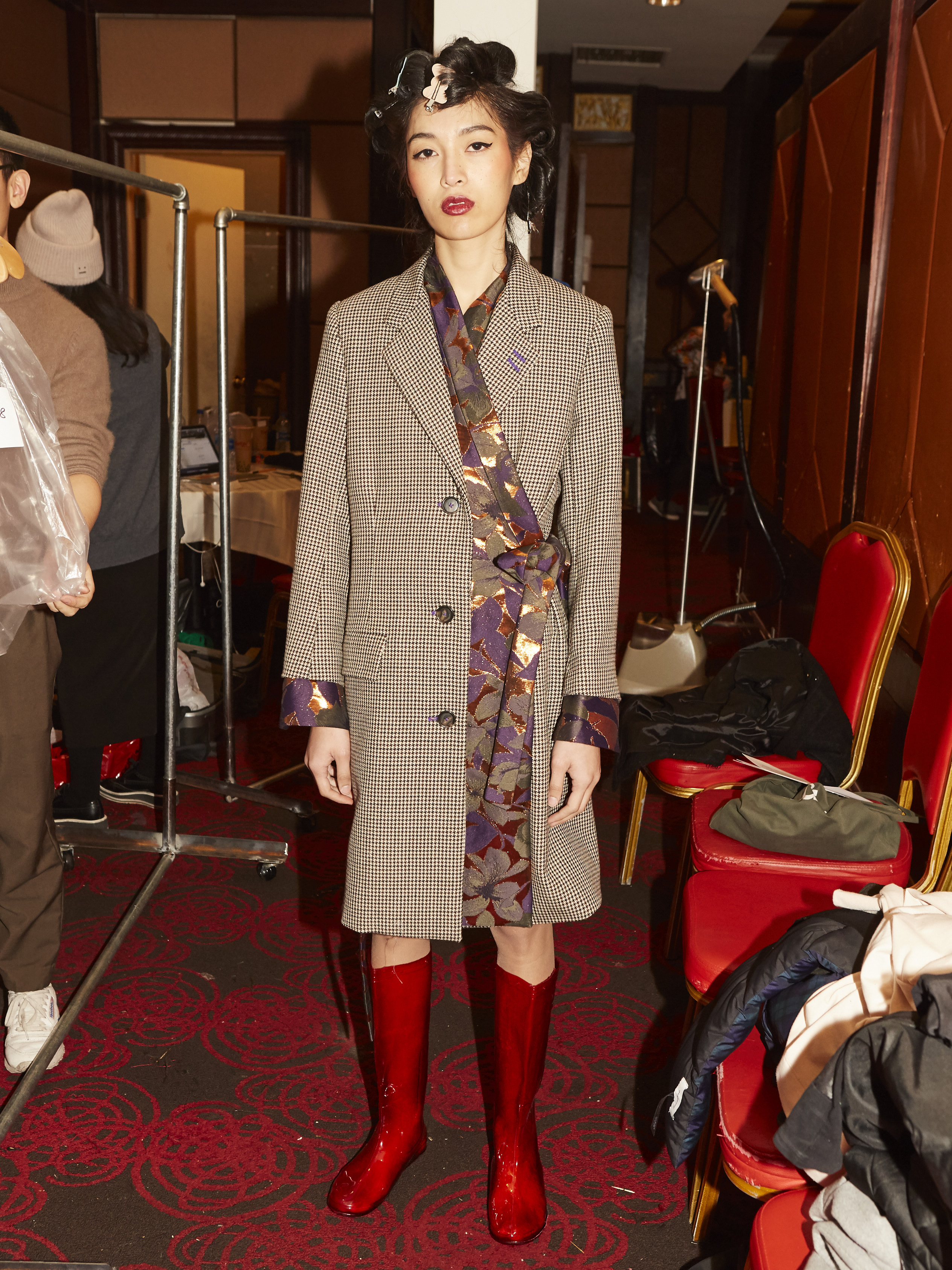 The Beijing-born designer is an alumna of Parsons, and of VFILES. Last night was her first solo runway show, and she chose her venue wisely. At large dining tables, Gao invited her guests to share in tea and dumplings, emphasizing the communal aspect of Chinese dining. Her collection was similarly inspired by union — on the streets outside Jing Fong.
In the constellations of markets clustered throughout Chinatown, Gao observed a collision of Chinese culture and contemporary downtown grit. Her clothing was Beijing-via-Baxter St.: traditional Qipao dresses, 30s-era silk pajamas, and fine wool suiting paired with plasticy pink takeout bags and transparent rain boots. The mix of plaids and pleating felt fresh.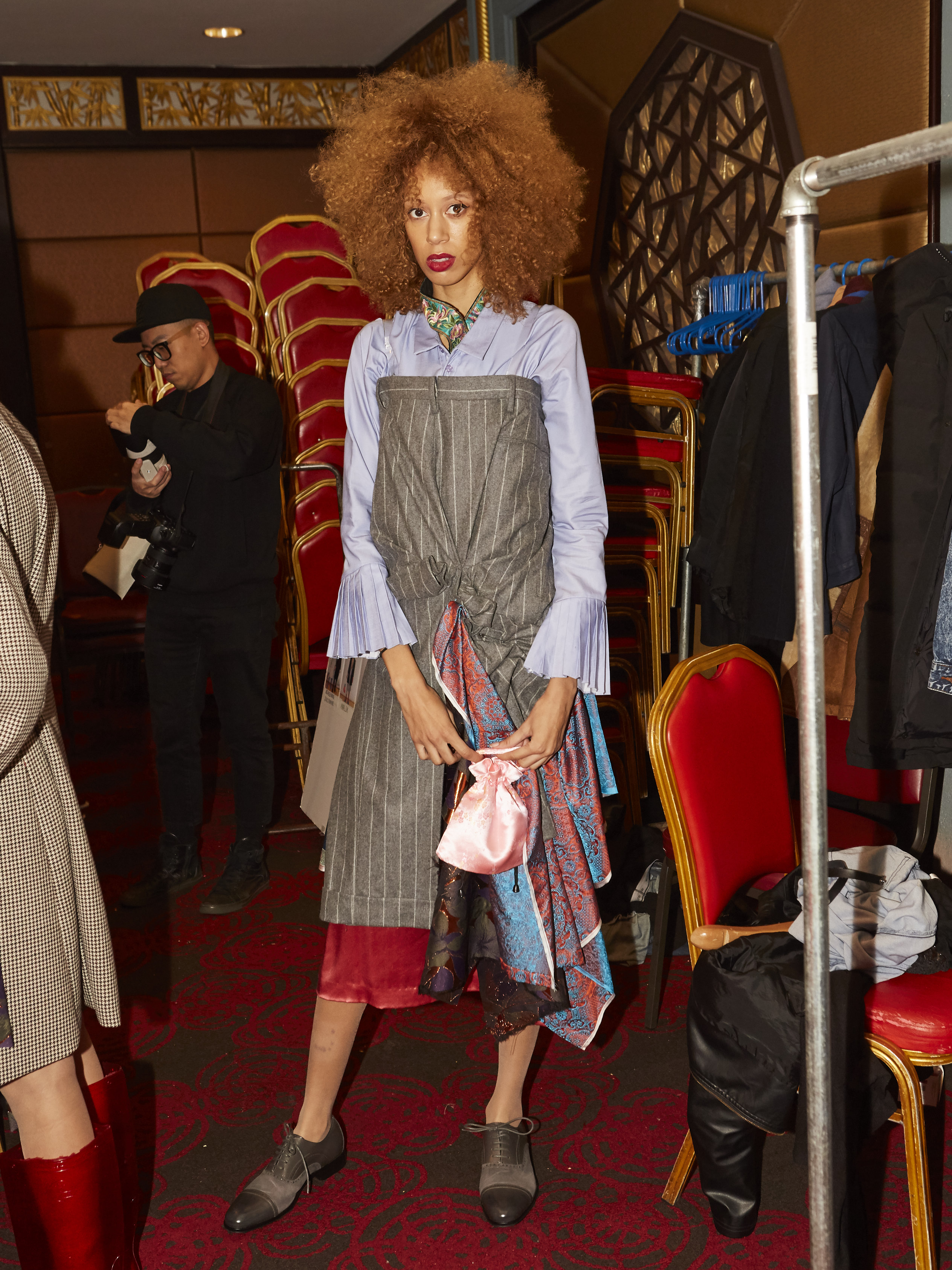 Gao attributed her jewel hues to fellow Beijing-native New Yorker Wong Kar-wai. When it comes to color, the Chinese filmmaker's sensibilities are unmatched. His vivid, electrifying palettes add new dimensions to his portraits of love and longing. (No wonder Barry Jenkins cited Kar-wai as the chief influence on his Oscar-winning breakout Moonlight). Like Kar-wai, Gao's use of blues felt the most impactful.
With Thom Browne now showing womenswear in Paris, it's nice to see some expertly executed trompe l'oeil tailoring back at NYFW. Deconstruction is Gao's specialty. Her blazers metamorphose into butterfly skirts; sleeves shift around the body. The illusion of movement and transformation worked well in the larger Chinatown context. The neighborhood's hustle often yields unexpected elegance.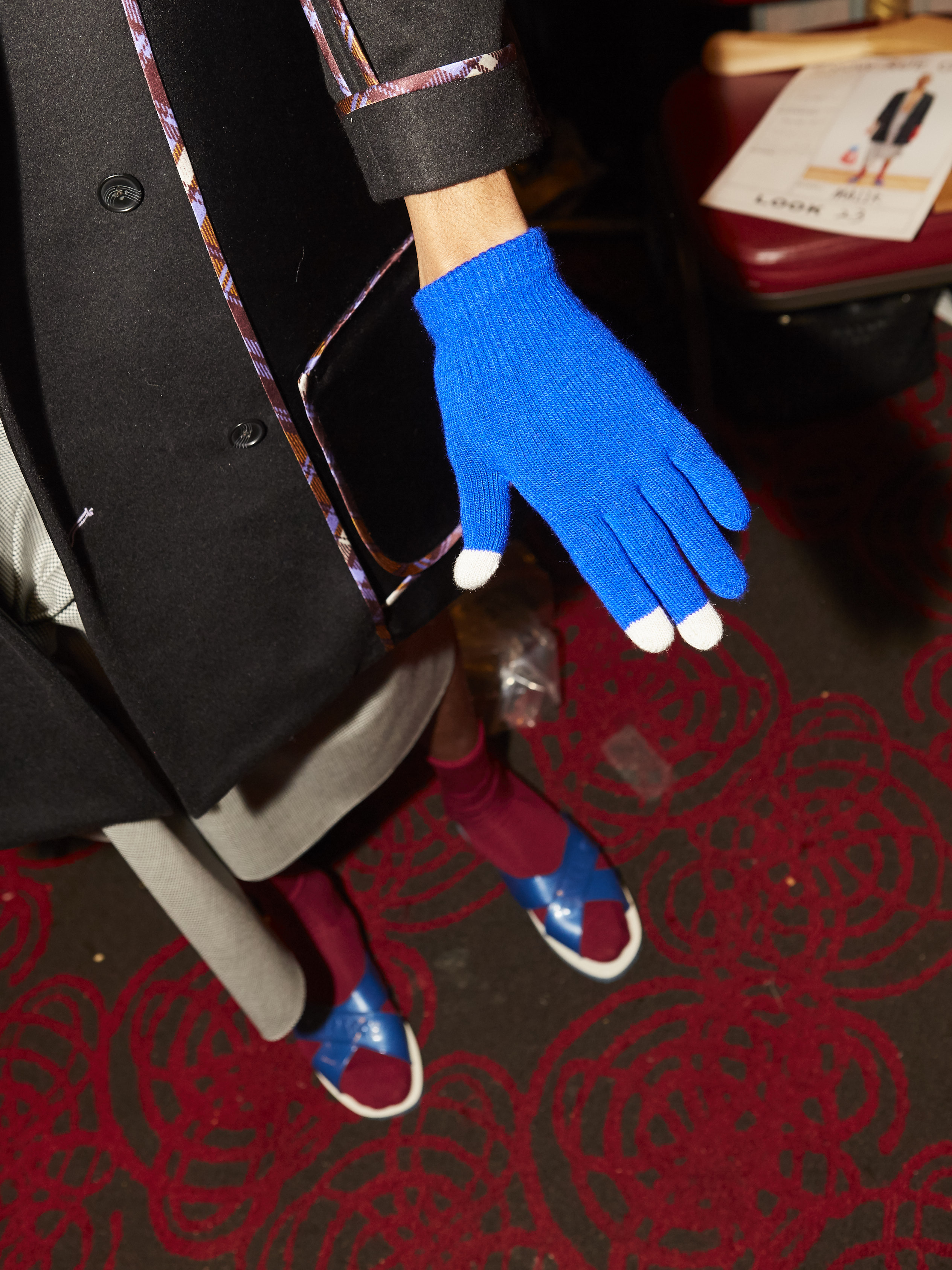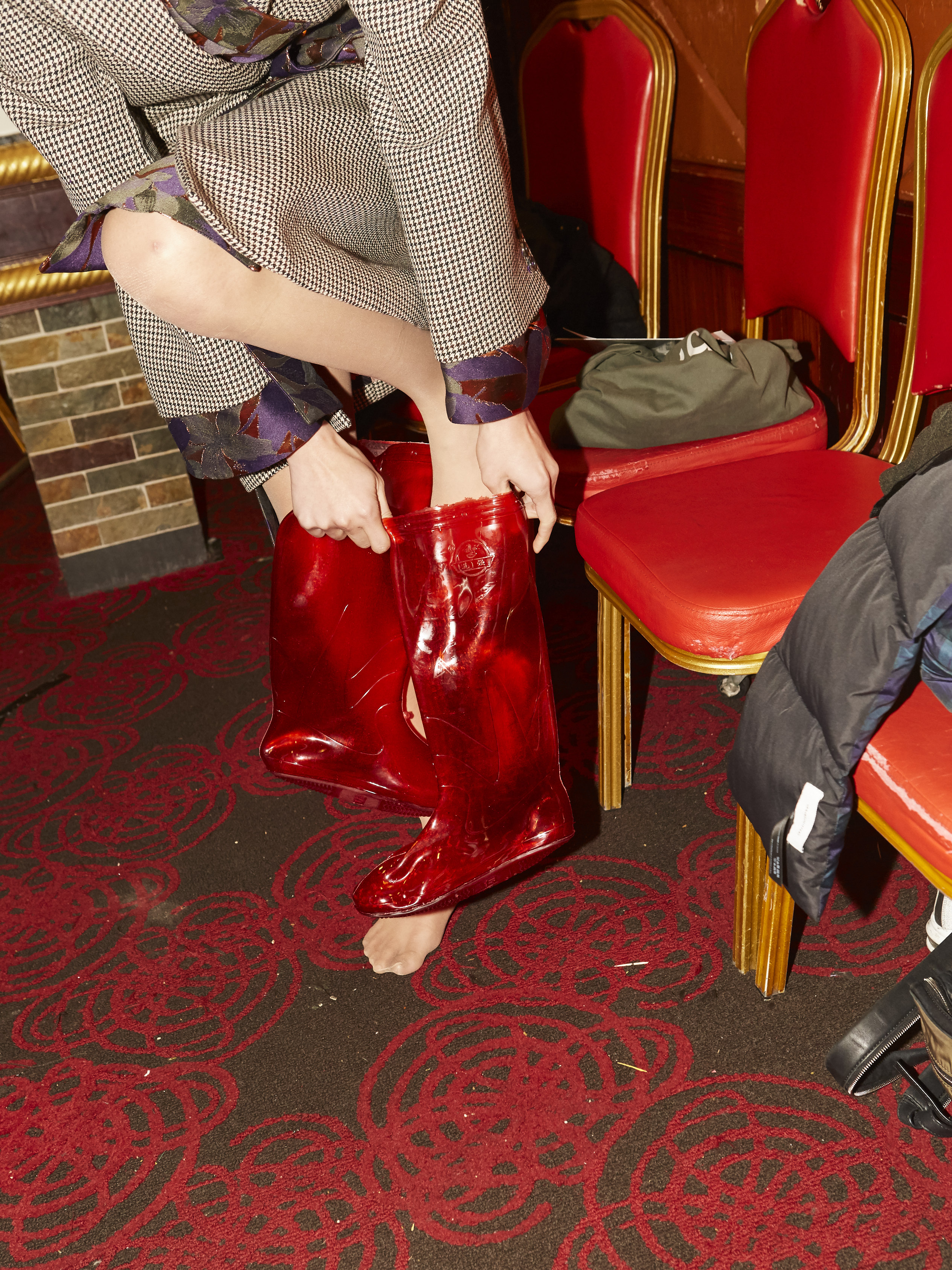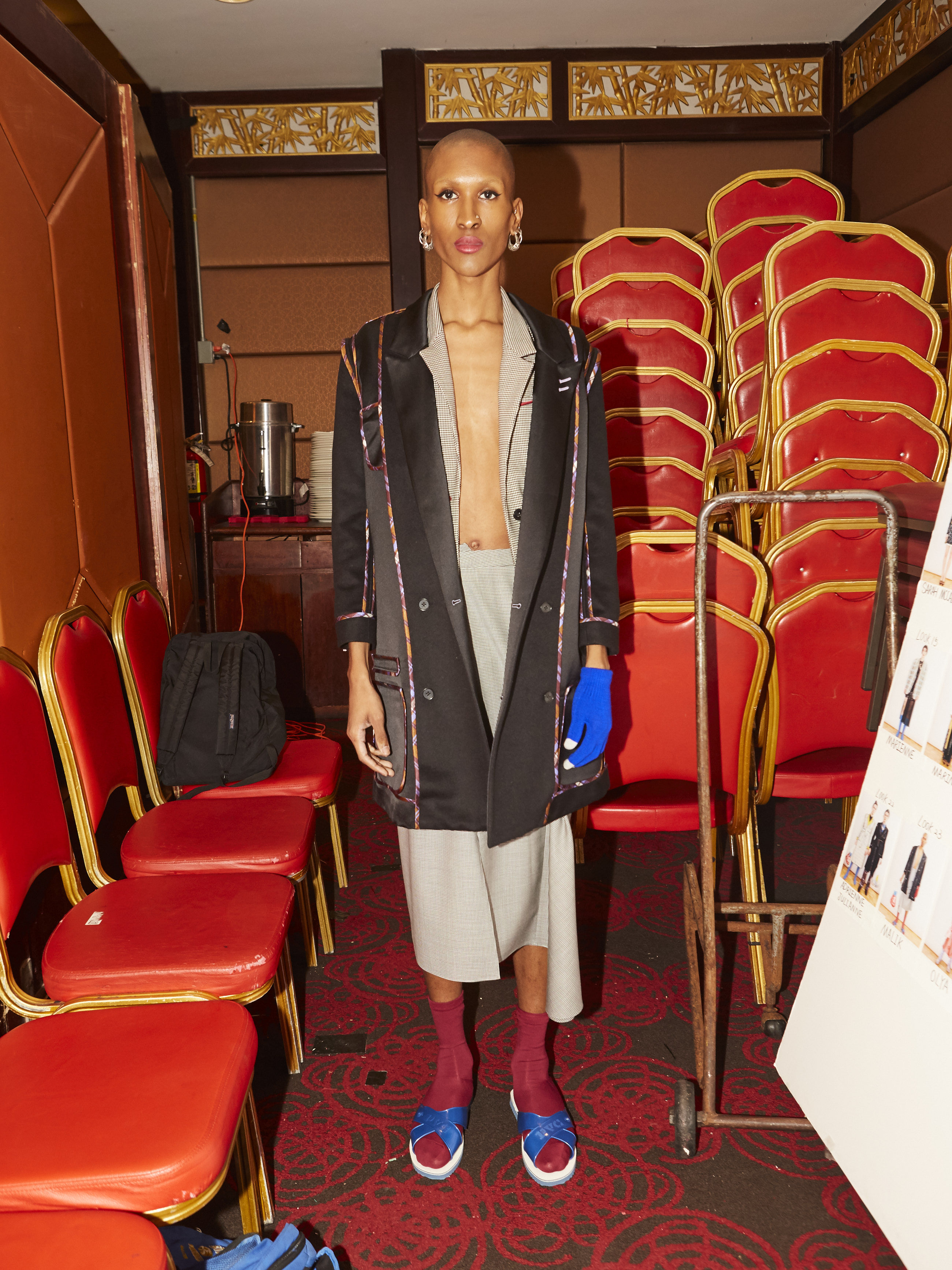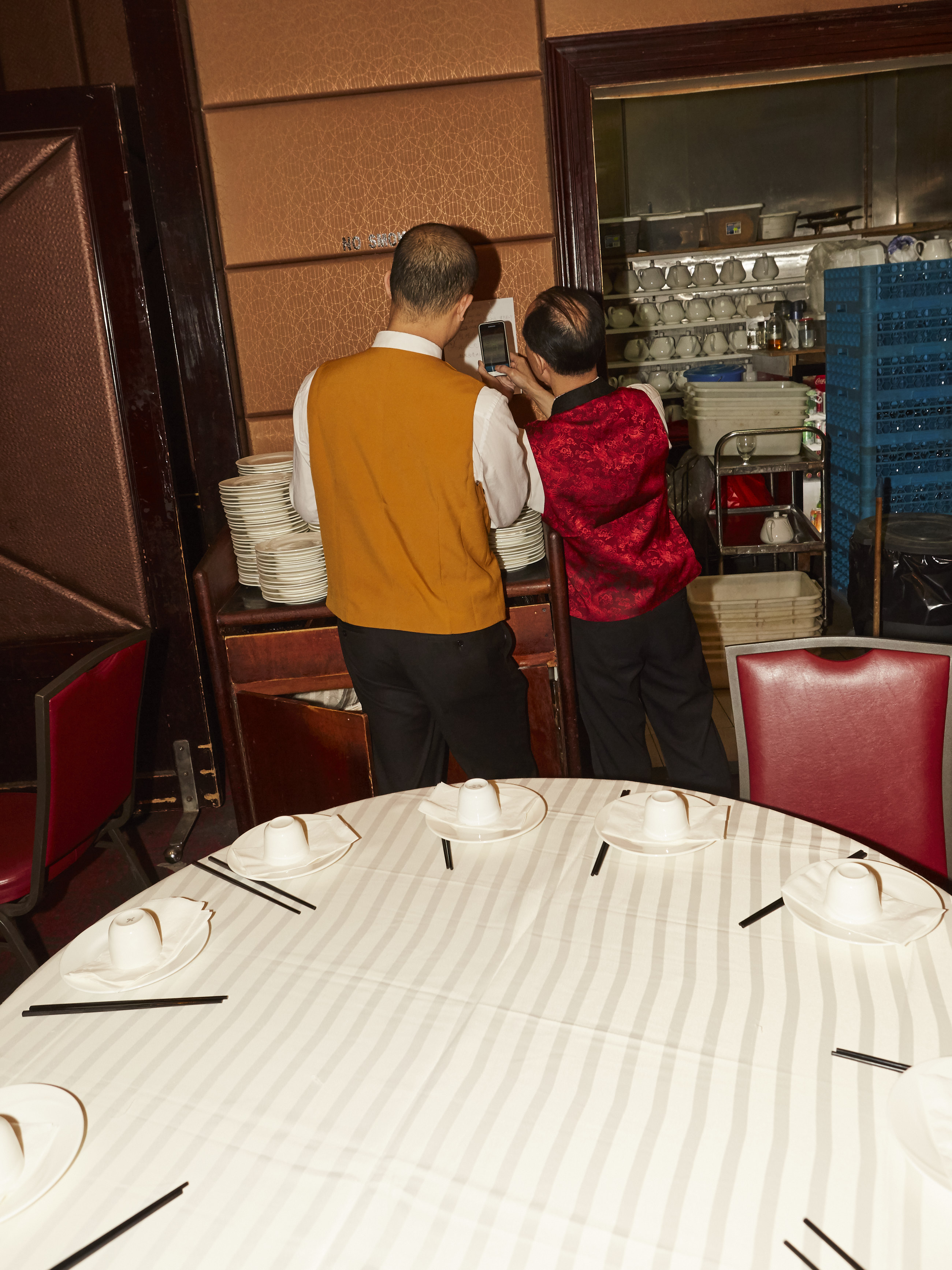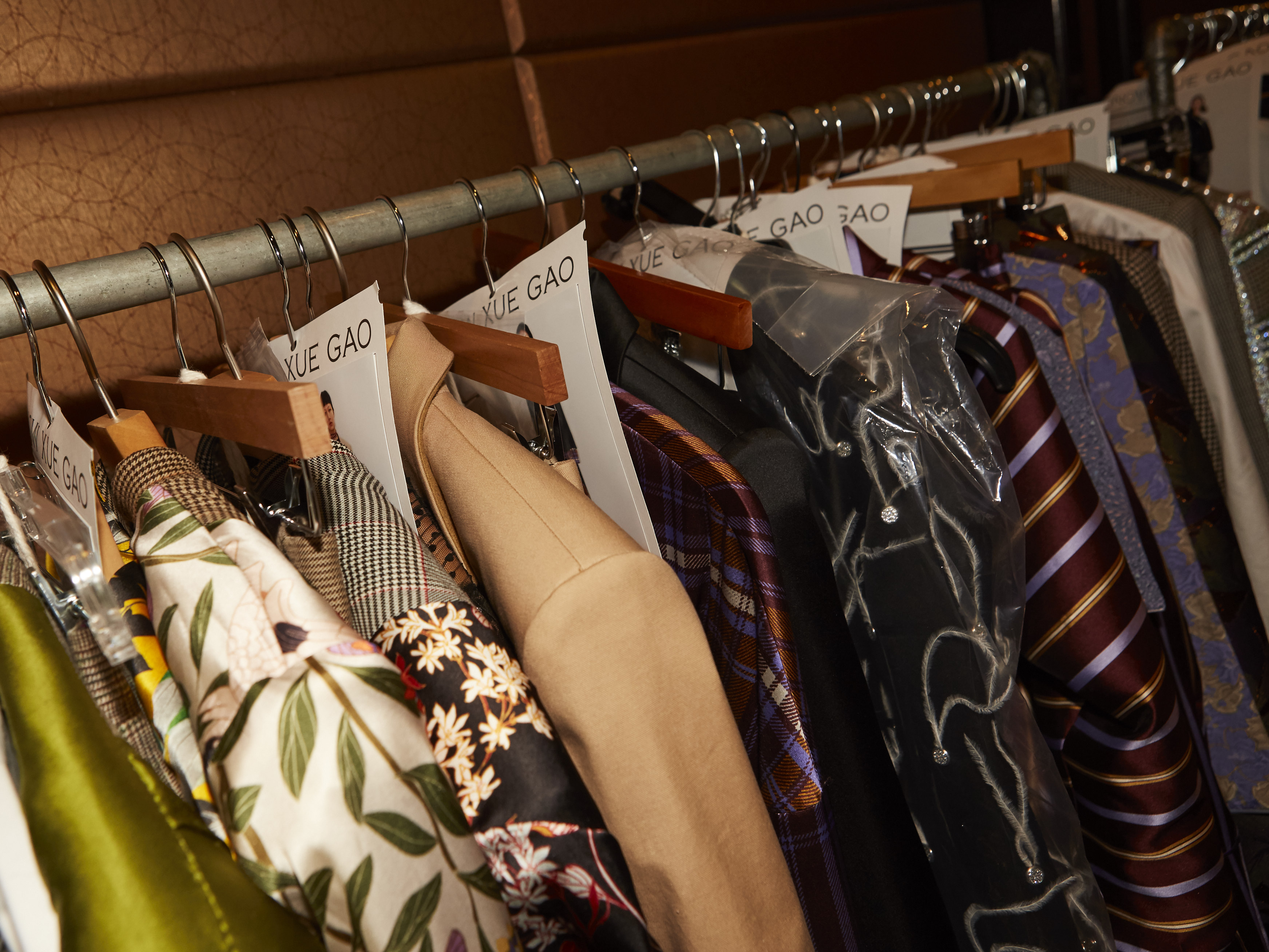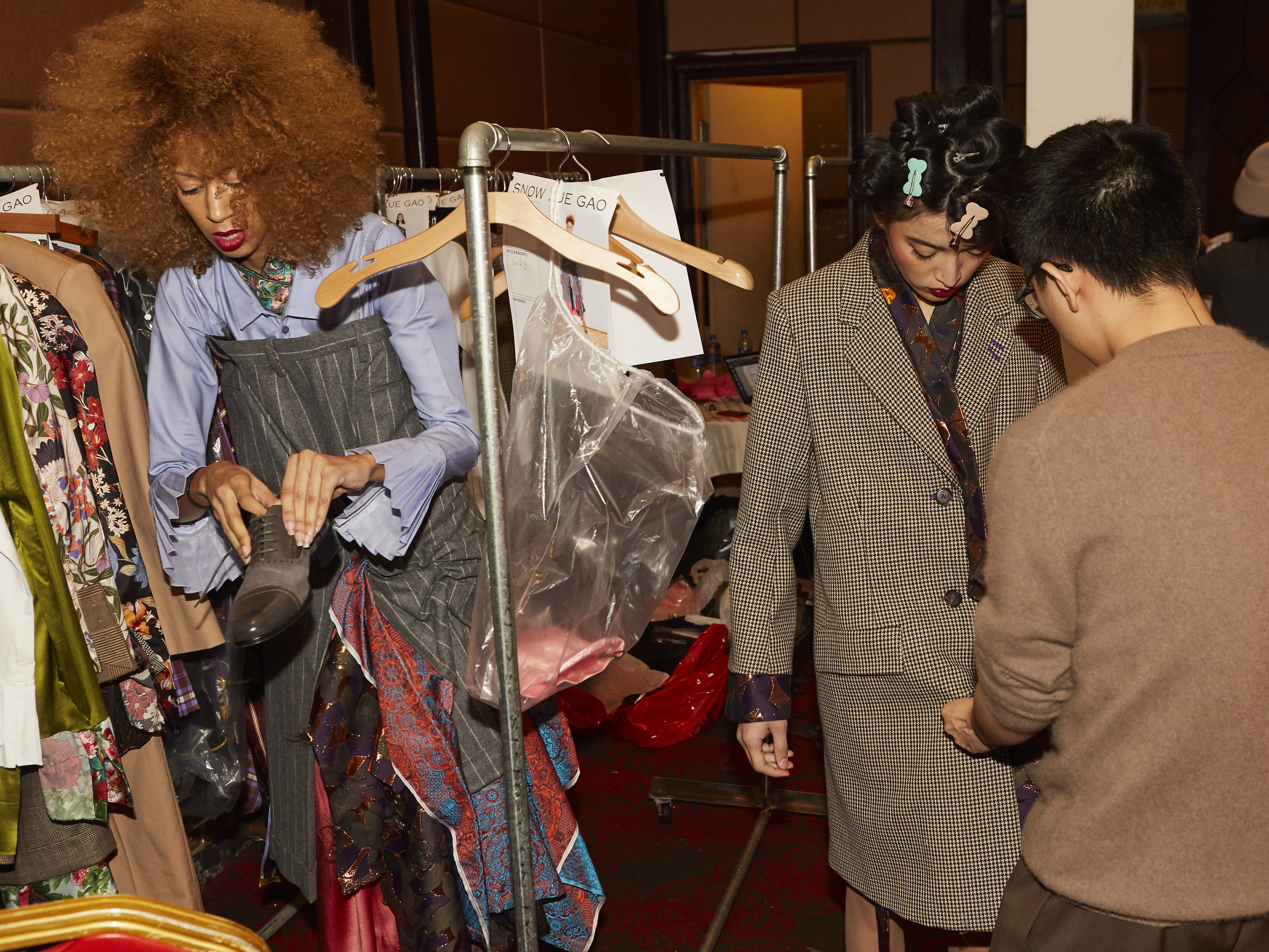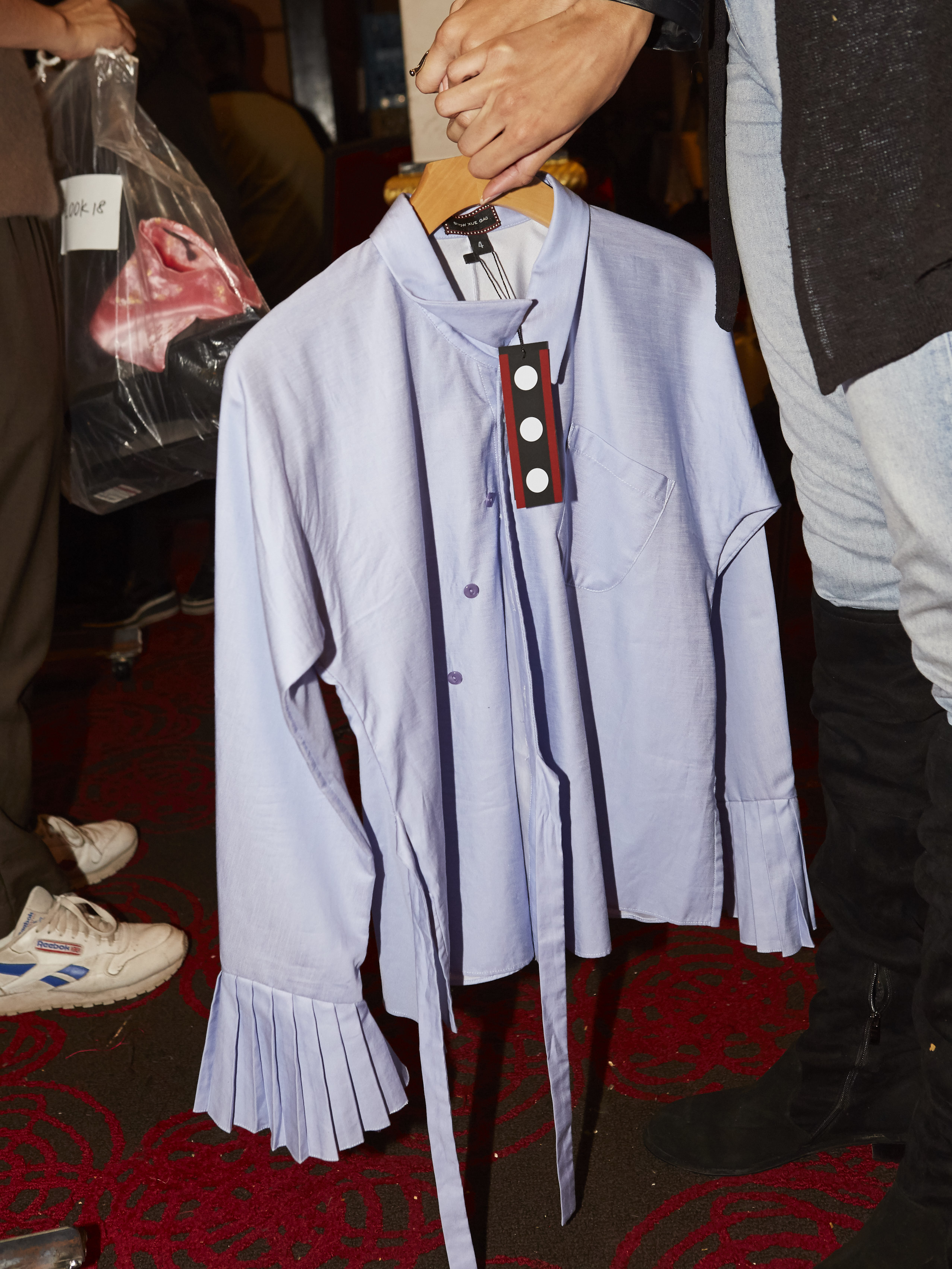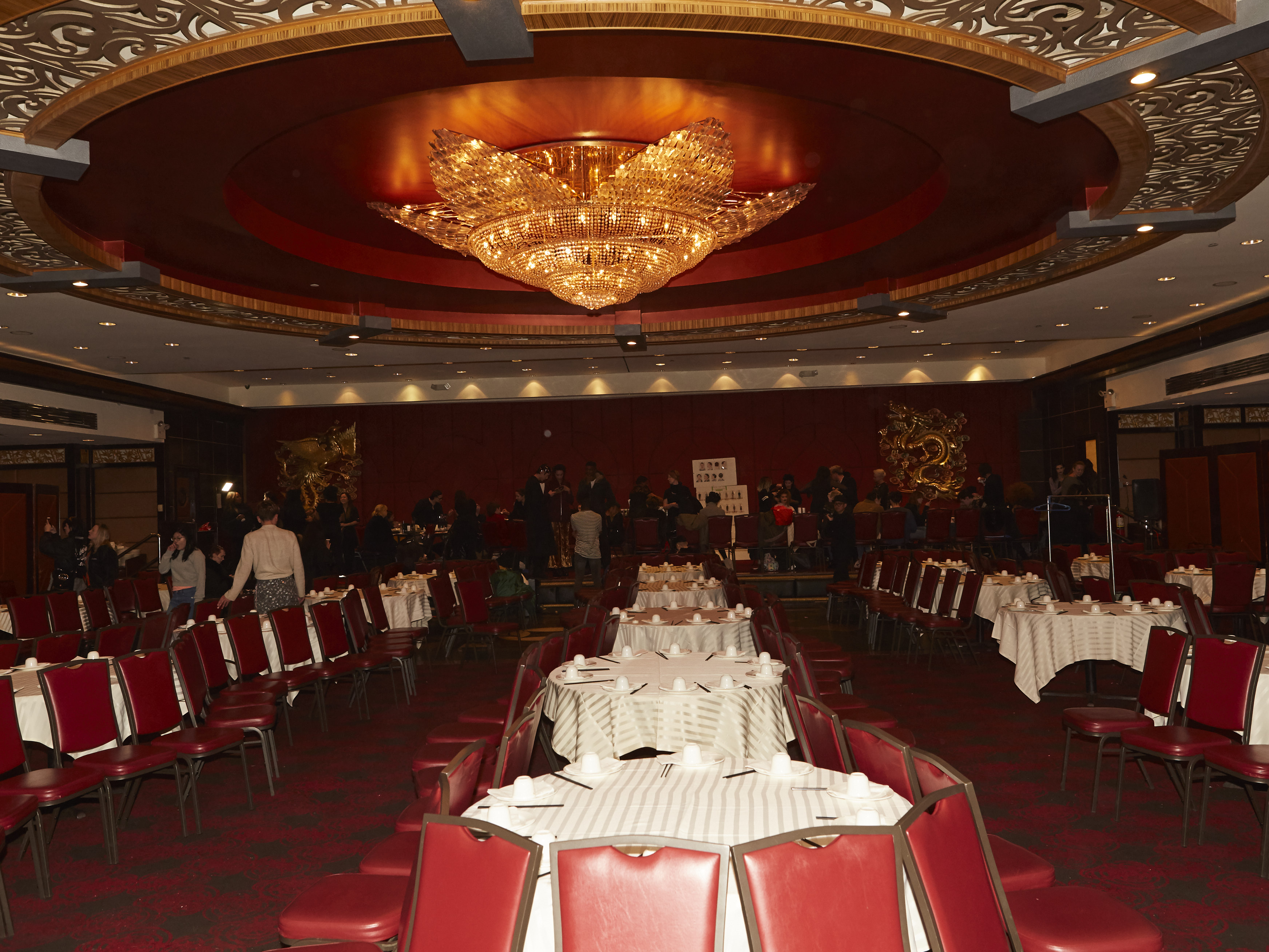 Tagged: