quay dash, a perfectionist virgo, is the future of rap
She's sweet like guava and tasty like tequila.
"You're a blast from the past, you a wrong tuck / What's a goon to a queen? You a bore slut". When Quay Dash storms onto the stage, delivering bars with the vocal fluidity of Bahamadia, the playfulness of Missy Elliott and the audacity of Lil Kim, there's no doubt she means business. From the second the Bronx artist began rapping at her recent debut Melbourne show, the entire room fell silent. Over the subsequent half an hour, Quay delivered an incredible performance, flirting with the audience with the intensity of a thunderstorm.

Since the release of her debut EP Transphobic in 2016, Quay has quickly amassed a devoted global following. The media have been quick to chime in too - last year The Guardian called her "the most promising emerging rapper" - but the self-crowned "Queen Bitch of New York" doesn't rely on such validation. Rather, Quay possesses the natural confidence of a visionary artist with no time to waste waiting for the world to catch up.
While in Australia, i-D caught up with her to talk about tokenism vs. visibility of trans artists in the media and her love of PS4.
During our research we discovered you're a Virgo. Has this informed how you navigate your career as a rapper?
Well being a Virgo, it's all about perfection. I think I'm pretty much a perfectionist and I like for everything to be on point. If you're gonna do something, you better put your all into it.
How was your debut tour to Sydney and Melbourne?
I enjoyed both Sydney and Melbourne. Both beautiful places. I had the most fun hanging out in Melbourne with friends every night. I eventually tired myself out to the point I had to not leave the house. Definitely no lows. Sydney was really nice. The highlight there probably going out to the club for a drink with some friends.
It often seems like the media centers their questions around the topic of transness when covering Quay Dash. Do you feel like that's positive because it brings visibility to the narratives of trans women or does it feel a bit invasive?
It could be positive if the questions weren't specifically about me being trans, but I understand that it's interesting to people that I'm trans and have bars. Sometimes I don't want to answer, but as a music artist I feel like it is professional to do so, whether I want to or not. I love interviews but I feel as though I've been answering the same questions over again from time to time. I like when people ask me about the most random shit. It makes the interview better.
Ok then, how's this? I read that you love playing video games on PS3. Have you upgraded to PS4 and what is your gamer name?
I will definitely be getting PS4 to demolish noobs on Soulcalibur VI, so get ready. And you cannot have my gamer-tag. I like to be low-key.
Ha, ok. If Quay Dash was a cocktail what would be in it?
If Quay was a cocktail drink I'd probably be something really sweet like guava mixed with an expensive tequila. Simple, sweet, and tasty.
As a rapper with a political agenda how do you measure your success?
I feel like I've achieved what I planned to, but I still have a long way to go being that I am transgender. I've got over 100,000 plus plays [on Spotify] but still less of a following than someone who is CIS. So yeah, definitely a long way to go.
What could the media change about their structures to make it easier for transgender artists?
The media should stop judging people by just an aesthetic and let people be people.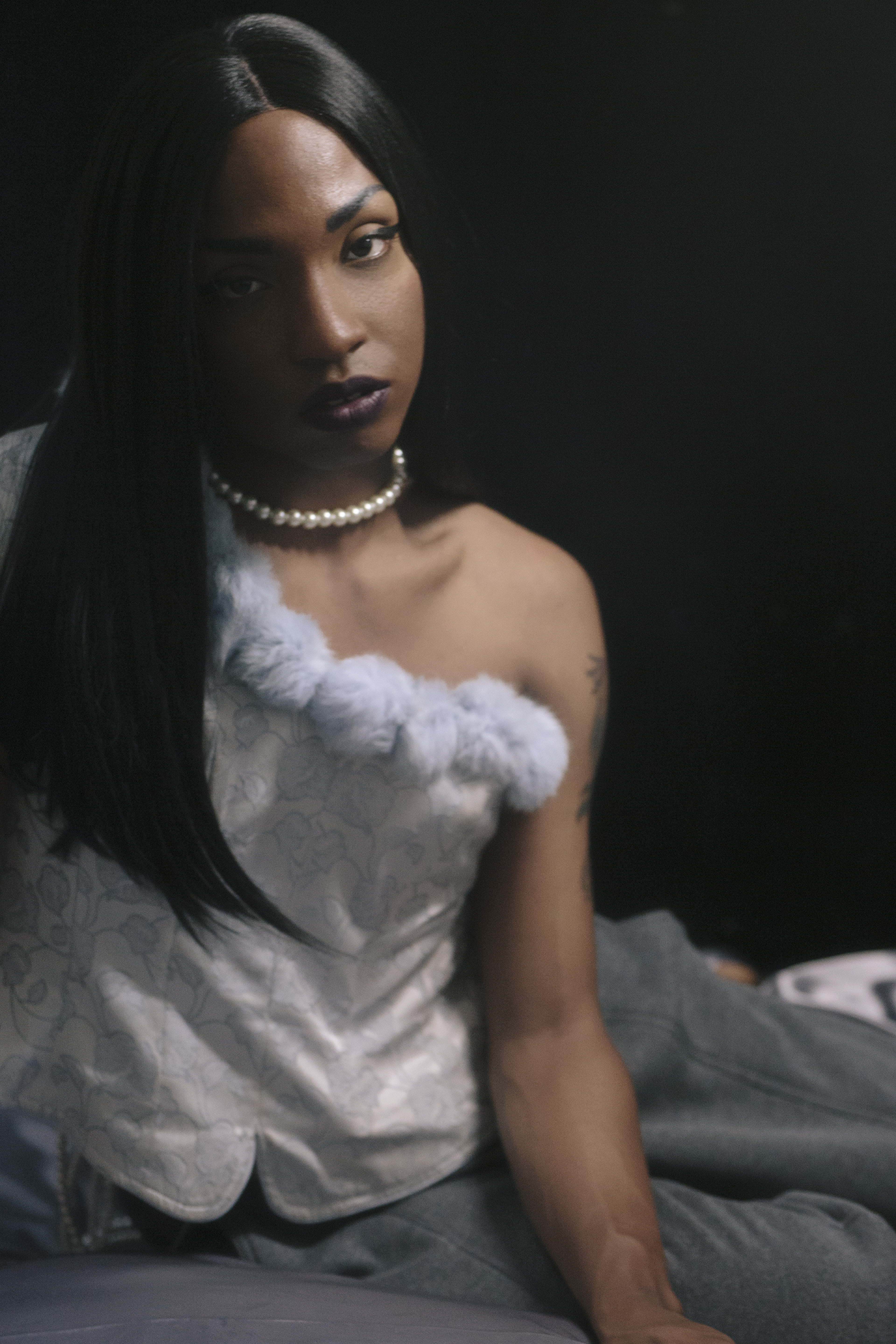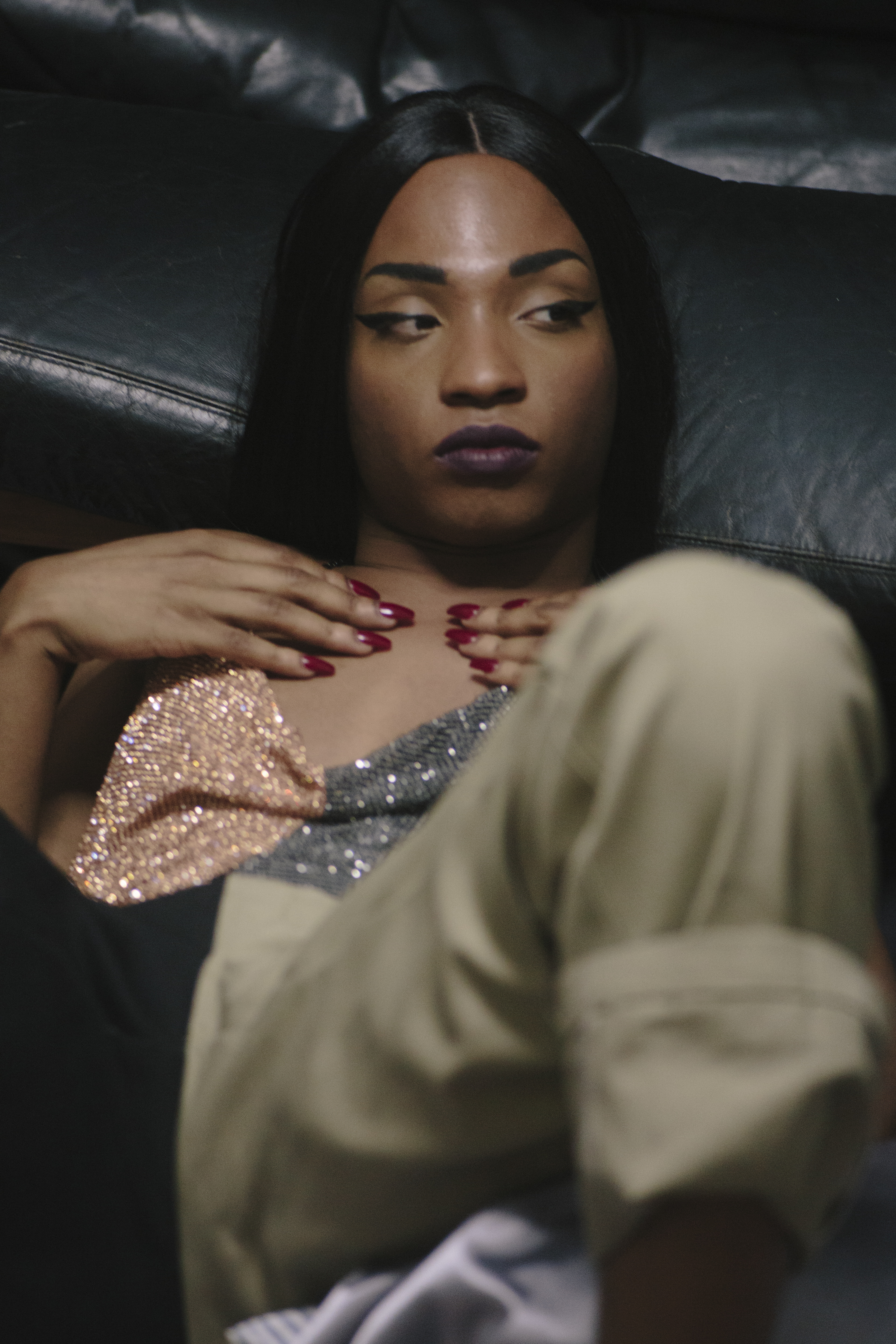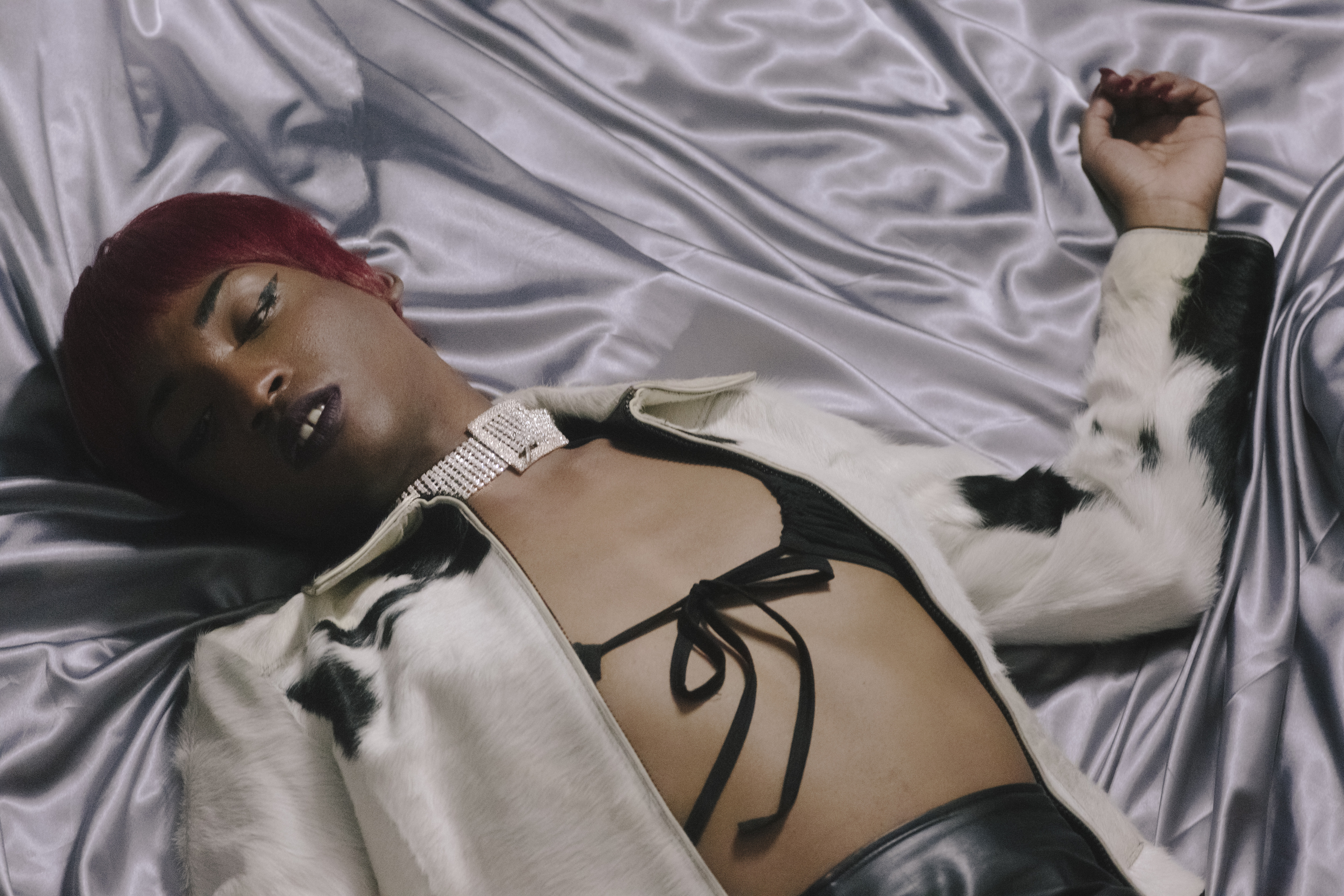 Credits
---
Photography Adam Hammad
Creative Direction Adam Hammad and Natasha Rose Havir Smith
Styling Valona Flamuri, Natasha Rose Havir Smith and Victoria Todorov
Hair and makeup Quay Dash