rupaul backtracks on controversial comments
"You can take performance enhancing drugs and still be an athlete, just not in the Olympics."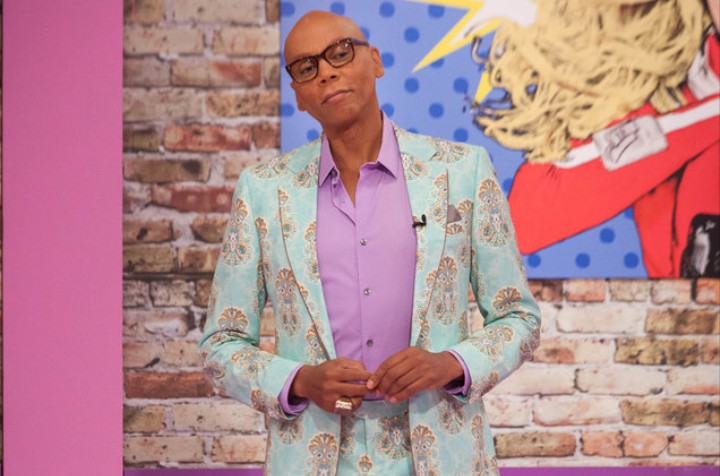 This article was originally published by i-D UK.


It's been a controversial week for RuPaul, and not just because last week BenDeLaCreme fucked up his reality show by choosing to eliminate herself from the competition. In an interview with The Guardian released last week, the drag veteran appeared to make transphobic comments, insinuating that bioqueens — (cis female drag artists) and trans women who are mid-transition — would not be welcome on the show, and compounded the controversy by likening his decision to "athletes competing in the Olympics".
"It's an interesting area," RuPaul told The Guardian, explaining that season nine contestant Peppermint was fine to compete because she hadn't yet really transitioned or got breast implants. When asked if he would accept a contestant who had already transitioned, he admitted: "Probably not."
"You can identify as a woman and say you're transitioning, but it changes once you start changing your whole body. It takes on a different thing; it changes the whole concept of what we're doing. We've had some girls who've had some injections in the face and maybe a little bit in the butt here and there, but they haven't really transitioned."
Unsurprisingly, Ru's insensitive comments caused a backlash in the drag community and among former contestants on his show. Trans ex-contestants Monica Beverly Hillz and Jiggly Caliente criticized the continued marginalization of trans women in drag on social media. Last season's winner Sasha Velour tweeted: "My drag was born in a community of trans women, trans men, and gender non-conforming folks. That's the real world of drag."
Now, finally realizing his mistake, Ru has apologized (without actually saying sorry) on Twitter. "I understand and regret the hurt I have caused," he wrote. "The trans community are heroes of our shared LGBTQ movement. You are my teachers."
He added: "In the 10 years we've been casting Drag Race, the only thing we've ever screened for is charisma uniqueness nerve and talent, and that will never change."
Certainly nobody can deny the monumental role RuPaul has had in bringing drag into mainstream media in the past decade, but it's a shame that this isn't the first time he's acted as a strict gatekeeper, deciding what gender politics are and aren't allowed in the drag community. Whether or not the current backlash will help Drag Race drag ease itself into 2018 remains to be seen, but as Alexandra Billings, star of Transparent, pointed out on Instagram, Ru didn't invent drag.