liya kebede speaks out about fighting world poverty
"Growing up in Ethiopia you're surrounded by poverty, you see a lot of the challenges that people face. You grow up wanting to do something."
|
19 February 2018, 12:48pm
This article originally appeared in The Radical Issue, no. 350, Spring 2018.
What does it mean to be a model? i-D has always believed in the power of speaking out. Today, the voices of models are more vital than ever. Here, Cameron Russell, Adwoa Aboah, Dara Allen, Christy Turlington, Anja Rubik, Hanne Gaby Odiele, Teddy Quinlivan, Paloma Elsesser, Liya Kebede and Doutzen Kroes champion their passions, causes, fights and beliefs.
"I've have been working on maternal health for about ten years now. I started out as a Goodwill Ambassador for the WHO, and then started my own foundation. Our purpose is to raise awareness of the problems that mothers, mostly in African and third-world countries, face when they're pregnant. They often don't have access to basic medical care or good doctors or hospitals, so a lot of women die during childbirth. We have now merged the Liya Kebede Foundation with my clothing line, lemlem, and it's become the lemlem Foundation. The crafts traditionally done by women were dying out, and I thought, 'Okay, here's a problem, maybe I can find a solution'. We want to help artisans, train artisans, give life skills and give maternal health skills.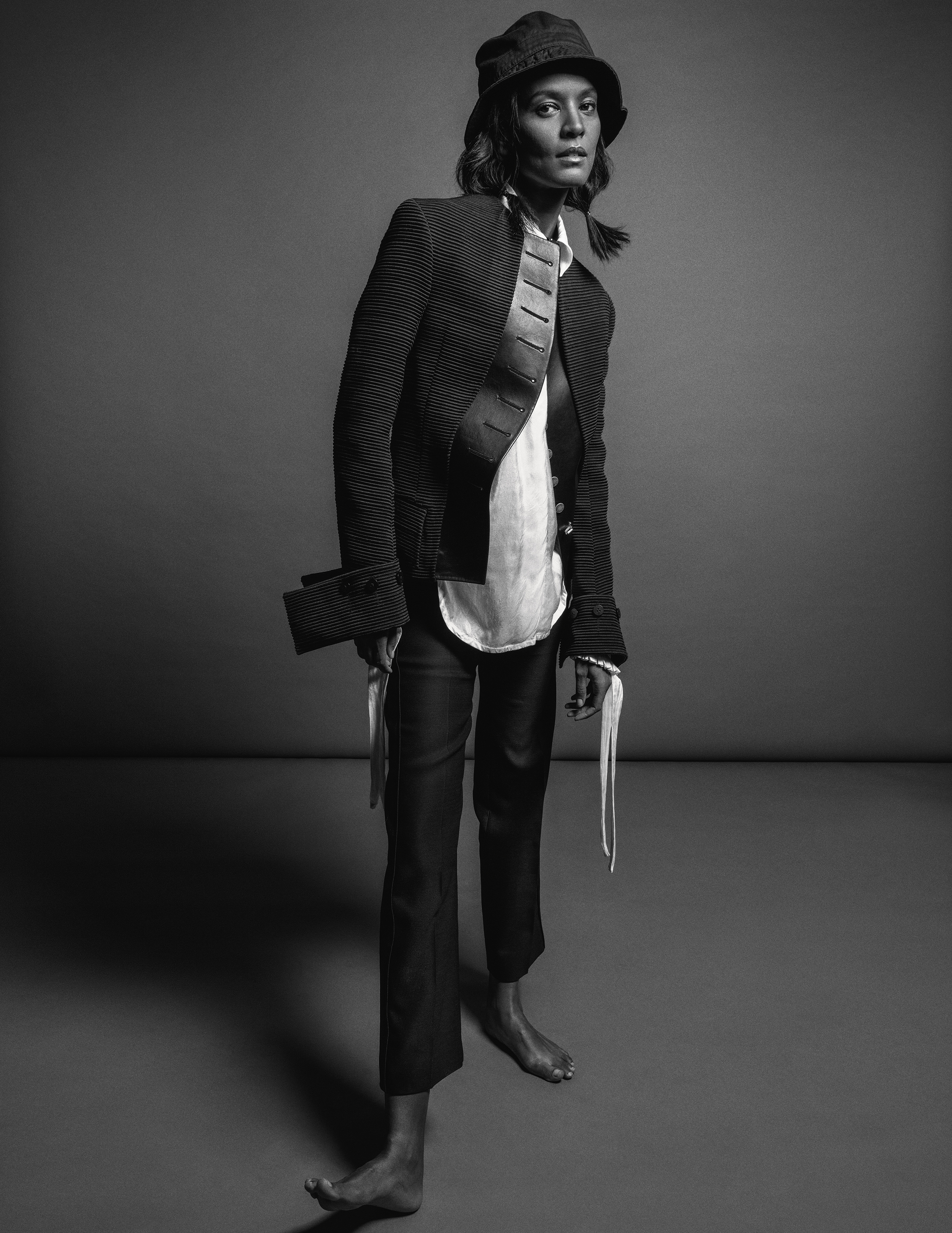 Growing up in Ethiopia, you're surrounded by poverty, and you see a lot of the challenges that people face. You grow up wanting to do something. Sometimes you have a cause that touches you immediately, and sometimes you don't. Then you realize there's so many of them, and they're all so important. It's hard to choose which one speaks to you, and then by chance, it picks you. And I feel like maternal health may have picked me. We're so in need of people in the public eye to speak up, and to have a voice and have an opinion. There's so much more openness about all these things now, and people are realizing that they can reach a lot of people because of social media. One of the biggest things that is finally happening, is embracing diversity. That's been long overdue. But now it's going on in full force. Not just diversity — but embracing individuality, which is even more interesting in a way. Everyone has a voice, which is great."
Credits
---
Photography Inez & Vinoodh
Fashion director Alastair McKimm
Hair Christiaan. Make-up Kabuki at Kabuki Magic using M.A.C Cosmetics. Nail technician Daria Hardeman at Starworks using Deborah Lippmann. Lighting director Jodokus Driessen. Digital technician Brian Anderson. Photography assistance Joe Hume. Studio manager Marc Kroop. Styling assistance Maggie Foster, Desiree Adejde and Umi Jiang. Hair assistance Taku. Make-up assistance Yumi Kaizuka, Michael Chua and Satsuki Soma. Nail assistance Gladys Castillo. Production Tucker Bibilis at VLM Productions. Executive production Stephanie Bargas at VLM Productions. Production co-ordination Eva Harte at VLM Productions. Production assistance John Nadnazi and Michelle Murray. Casting director Samuel Ellis Scheinman for DMCASTING. Models Christy Turlington at BMC. Liya Kebede at IMG. Cameron Russell at The Lions. Doutzen Kroes, Anja Rubik and Adwoa Aboah at DNA. Teddy Quinlivan and Hanne Gaby at Women. Paloma Elsesser at Muse. Dara Allen at Heroes. These interviews have been condensed and edited.