the 2000s were next level ugly which is why they should be celebrated
It's time to honour the fugliest skirts we've ever seen.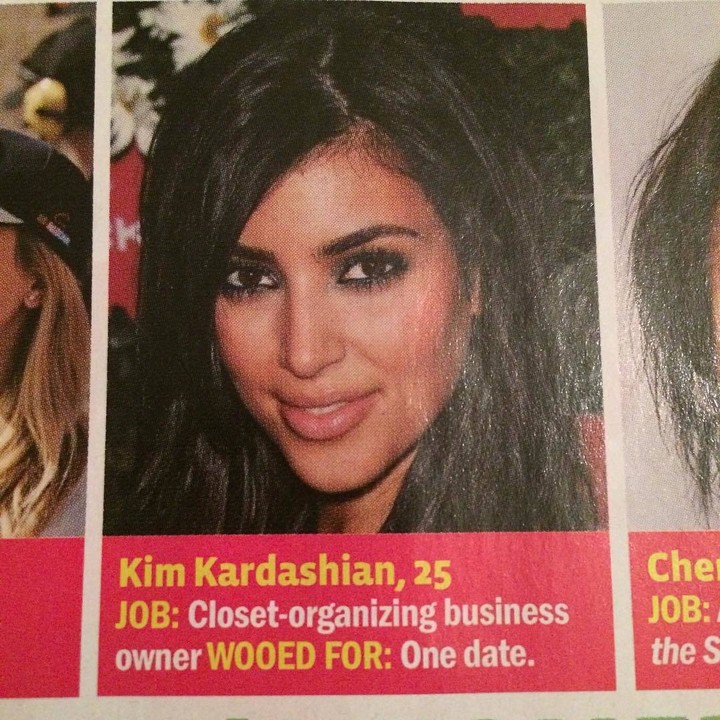 Last week it was announced that a museum honouring an oft-dismissed era would finally be erected; that after years spent rejecting the decade and its subsequent influences, cultural gatekeepers would finally be overruled. Finally, the early 2000s would be honoured in a way we've long refused to.
In an exhibition to debut in New York, Brooklyn artists Matt Harkins and Viviana Olen (the masterminds behind the Mary Kate and Ashley Olsen exhibit) are joining forces with the brains behind @PopCultureDiedIn2009 to launch "Welcome to Nicole Richie's Memorial BBQ," an exhibit presented through the lens of Richie's party that once ended with the hospitalisation of Mischa Barton. It will run from 29 July to 11 August, and is obviously one of the most important things to happen to any of us.
Because, look: between the recent Juicy Couture comeback, the Fila collaboration with Urban Outfitters, and the resurrection of Paris Hilton, we're clearly thirsty for the early 00s. And we should be.

So here are 6 reasons we should be celebrating the hideousness of the 00s without shame and as soon as possible.
1. Velour tracksuits are comfortable AF
It's like we learned nothing from Al Pacino in Donnie Brasco; like we chalked up the Adidas resurgence to a newfound affinity for Oasis. But no: tracksuits are comfortable, and velour tracksuits -- a fabric so soft if stroked in one direction and, like corduroy, abrasively awful if touched in the other -- more comfortable, still.
When Juicy Couture's version of loungewear began defining the earlier part of the noughties, it laid the foundation for athleisure as know it now. Where the nineties were defined by an excess of fabric and a complete lack of shape, JC re-shaped it by offering ultra-low rise cuts, fitted jackets -- plus colour tones that strayed from traditional neutrals (black and white) and the primary colour spectrum (blue, red, and yellow).
And who flew the flag for Juicy the most? Paris Hilton. And who groomed Kim Kardashian for her foray into reality television? Paris Hilton. And who's broken into the athleisure market via familial collaborations with Puma and Adidas? The Kardashian-Jenners. Bringing me to my next point.
2. Without the 00s, we wouldn't have the K-J empire
The 2000s was as rich in entertainment as it was in the complete-opposite-of-subtly. Paris and Nicole gave us The Simple Life, Lauren Conrad gave us The Hills. And as we've gleaned from years of deep diving, Kim Kardashian West showed up on both series (albeit briefly -- if her scenes weren't cut altogether), vying to make her mark reality show mark before Kris Jenner took the managerial reigns and shaped her family into the dynasty we now recognise them as.
And while the Kardashian-Jenners have delivered all types of wrong, Kim is still the only person to successfully cancel Taylor Swift, so they're not all bad.
3. We kept the fashion industry afloat with our fake tanners
Between the years 2004 and 2007, we all bought the same white polo shirt 14 times after forgetting not to wear white with the self-tanner we had unevenly smeared across our upper arms. Fred Perry would be shit without us.
4. For a shining moment in time, our necks were unnecessarily warm
From 2002-2006 respectively, we sought refuse in fabric. Skinny, largely pointless, increasingly long fabric we would use wrap around our necks in hopes of ensuring it would make our one-sleeved polyester tank top seem a little more work-appropriate. We would liken our zest for knit-centric accessorising to characters from Skins, Laguna Beach, and Marissa Cooper, and remind ourselves that while getting the scarf caught in the bus door was absolutely a health risk, at least while it happened, someone would mistake us for Lindsay Lohan.
Escapism, thy name is 2004.
5. There's beauty in excess
The 2000s had no chill. Britney and Christina kissed Madonna onstage at the VMAs (for no reason other than to seem grown up and/or "controversial"). Paris and Nicole starred in a TV show built entirely around their privilege. Lindsay Lohan and Mischa Barton began tumbling down the former child star rabbit hole while we replaced empathy with Perez Hilton blog hits. The decade was the historical equivalent of a Von Dutch hat: too much at all times, and with almost no self awareness.
But eras like this are also necessary. While the last two years of the nineties were defined by an Aqua-in-Barbie Girl aesthetic, the majority of the decade were bathed muted tones, oversize pieces, and a call-back to prints of the 1970s. So the 2000s were a reaction to that -- they were too much with purpose. Eyebrows were over plucked, jewellery was too big, trends would meld into aesthetic nightmares (enter: the pair of lace-up jeans I owned with suede accents), while sweater shrugs were used to "anchor" entire looks.
Everything was terrible. And therefore effectively gave the 2010s enough room to wipe the slate clean and start again.
6. Trucker hats happened
And will happen again, but only as a means of reminding us of why trucker hats are always a terrible idea. A fact we all seem to forget every six years.
Which is why going forward, I insist we name our future children Von Dutch. Anything to offset the eventual comeback of Ed Hardy.