Photography Alexandra Gordienko
feeling sexy and bored at work today? maxine beiny is the designer for you
We had a fun chat with fun designer Maxine Beiny about her fun new collection.
|
11 September 2018, 7:00am
Photography Alexandra Gordienko
Maxine Beiny is one of our fave young designers at the moment. Her clothes are sexy and fun and playful just like you. And us. And her new spring/summer 19 collection is all that too. Inspired by bored office workers desperate to be noticed, sexy secretaries on the hunt for lovers, and anyone who takes their business as seriously as their pleasure. We're happy to help launch Maxine's spring/summer 19 campaign, shot by Alexandra Gordienko, and even happier to have pinned her down for a fun little chat about the collection.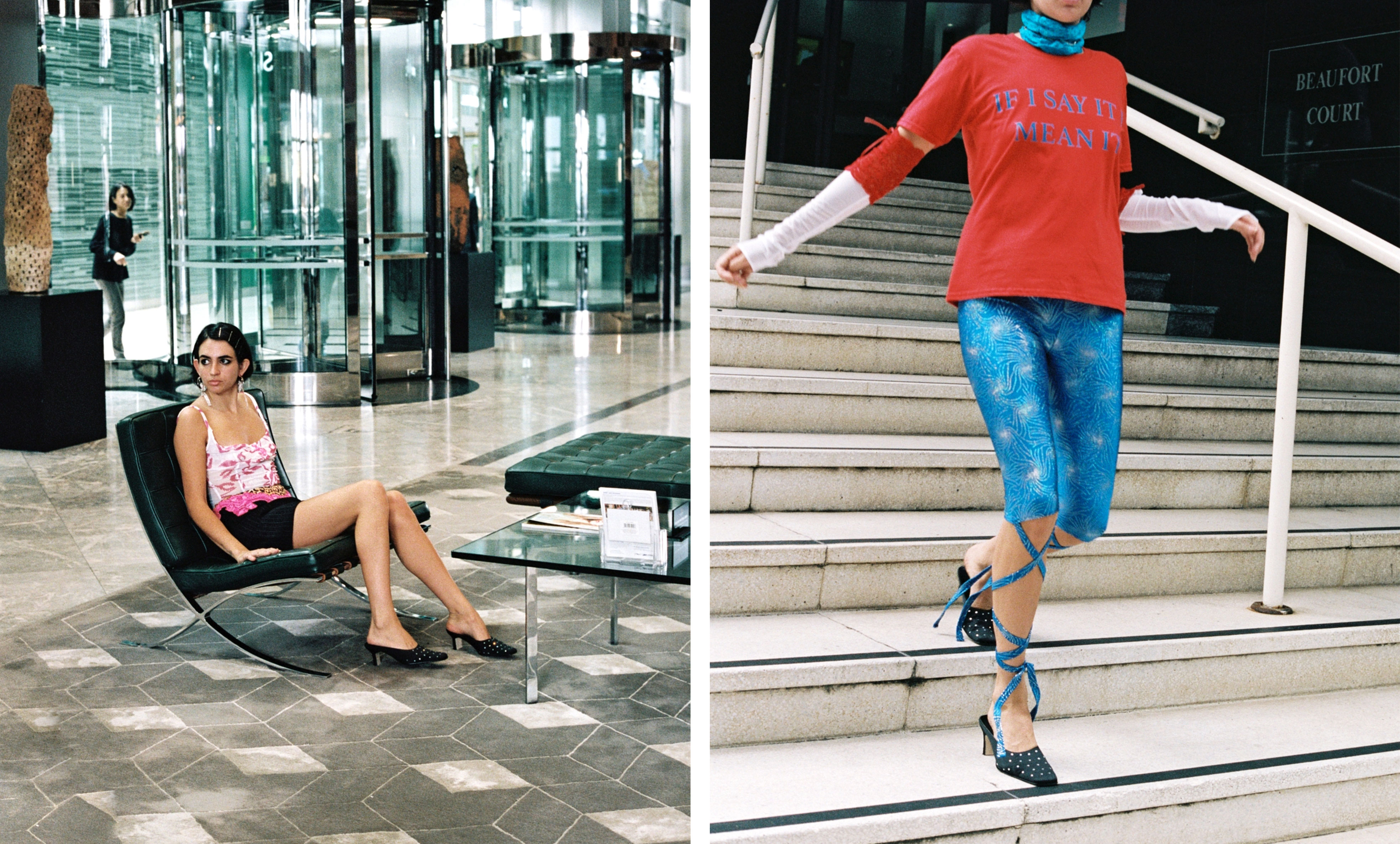 Hey Maxine, how are you today?
I'm tired but ok! I've been worked to the bone!
What are you up to?
I am making my line sheet and having a rest.
Are you excited for fashion week?
No, not really! I'm looking forward to my dinner more. But it's nice to see what everyone has been up too.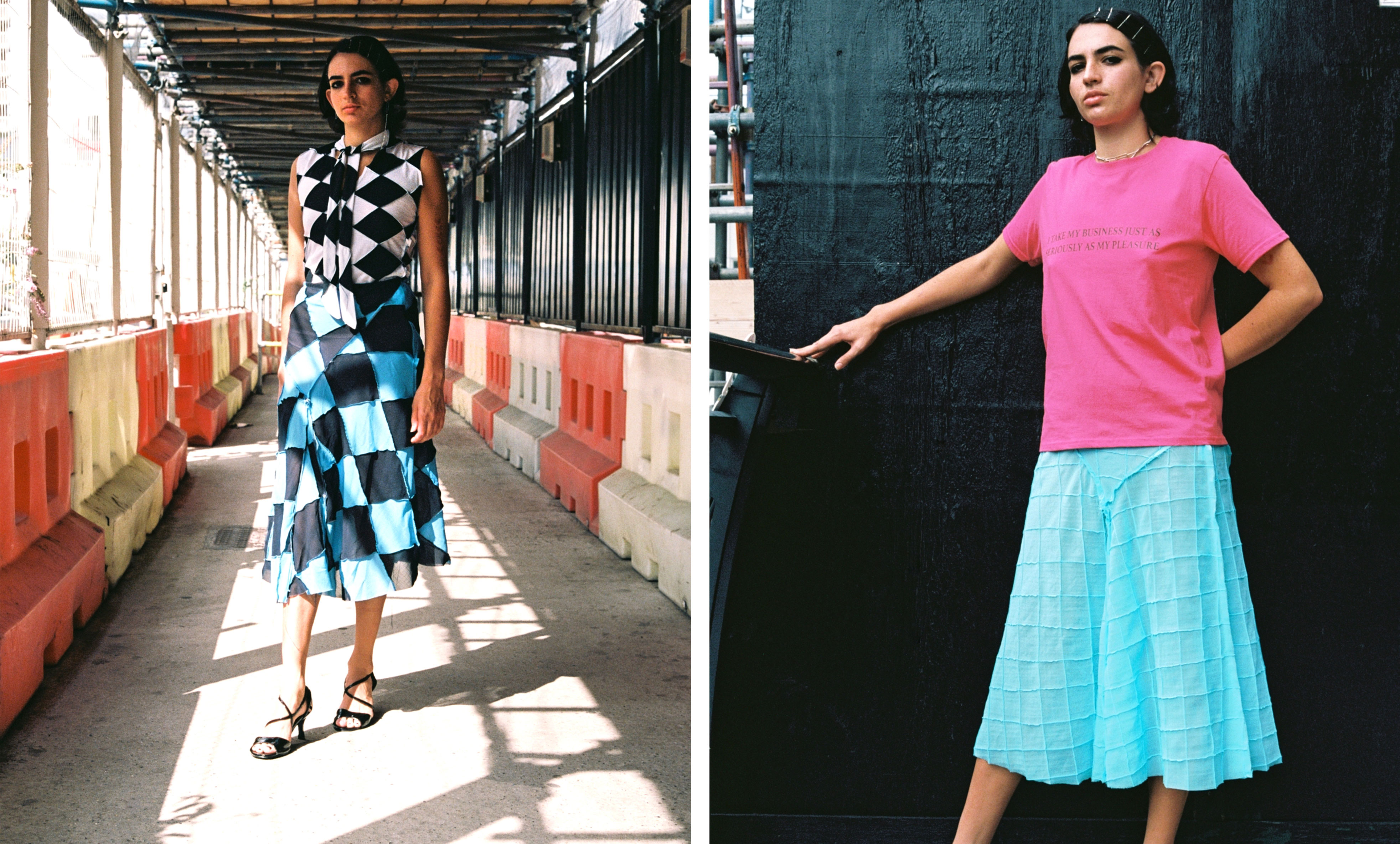 So what was on your moodboard this season?
The bored office worker stuck in her office job! Very mundane! I just really wanted to capture the mood of being bored in a job but desperate to be noticed. But she's a strong woman and knows exactly what she wants, so there were some old sexy editorials too. I was looking at layering and shapes and wanted to rework some pieces from previous collections, such as the knitwear and socks. I wanted this collection to be more grown-up and less gimmicky than previous ones.
Can you tell us a little bit about the spring/summer 19 collection?
It's carrying on from previous seasons but refining it and making it more sexy, trying to tell more of a story with the clothes. This season the girl is going from the office to the bedroom. I wanted the prints to be grown up and focus more on details of the clothes. It's all quite sheer and sexy, it's too hot to be fully clothed in summer!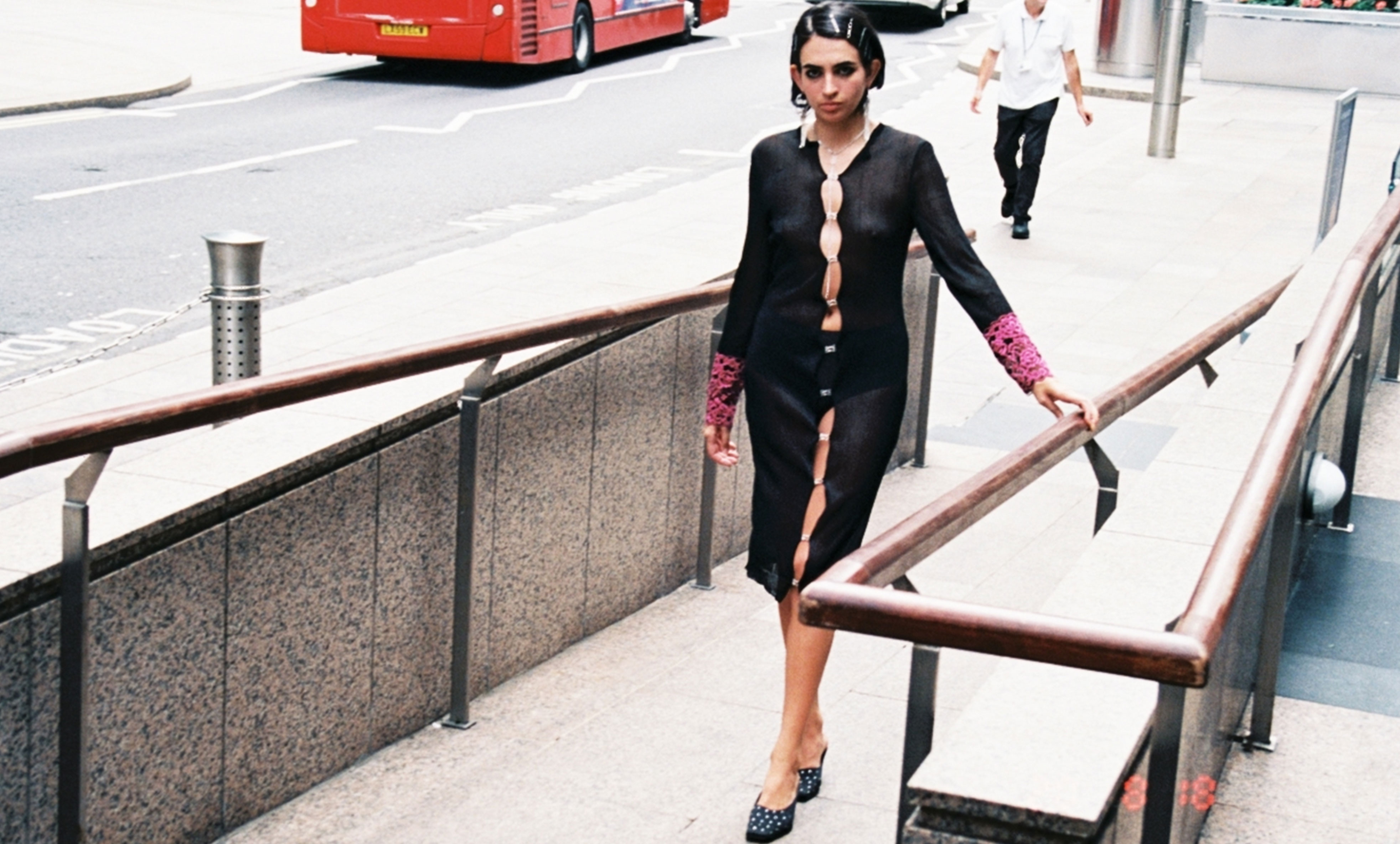 The slogans tees are quite sexy too.
The slogans say 'If I Say It I Mean It', 'I'm Not Here To Mess Around' and 'I Take My Business Just As Seriously As My Pleasure'. I think they sum up the mood of the collection: strong, sexy and slutty. A woman in control and in charge.
Did you try anything new and exciting this season?
Yes! I collaborated with a jewellery designer called Justine Clenquet who made some great earrings and necklaces, which I think look amazing and added some sparkle to the collection. I can't wait to wear some big diamanté hoop earring! Bling.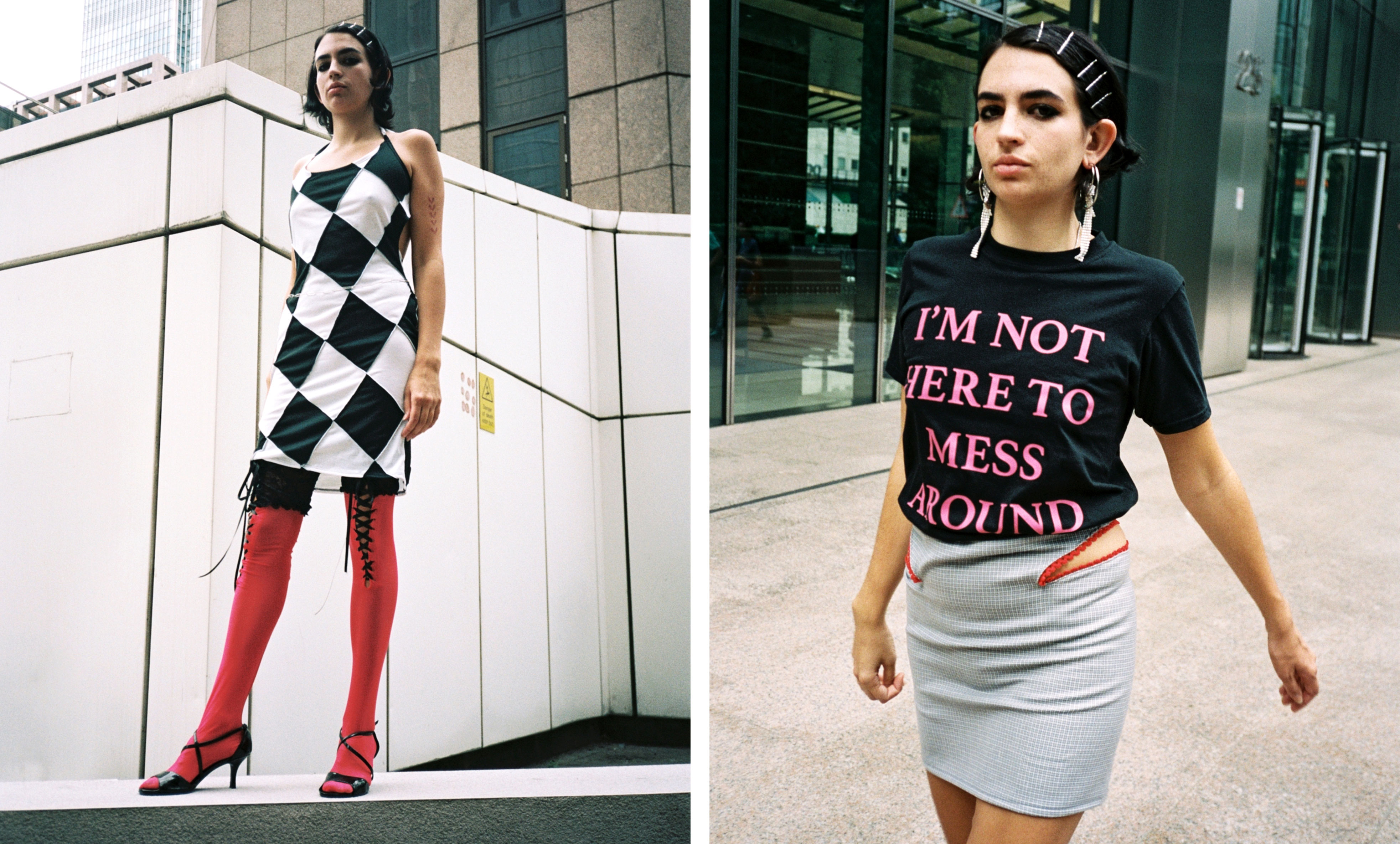 Alexandra Gordienko is amazing and an amazing photographer. But why did you want her to shoot the lookbook this season?
I love her photography. It's real, raw and not try-hard or over-thought. I think she's really captured the mood.
Can you tell us a little bit about the narrative of the lookbook?
It's about a girl trying to find her lover. After having a sordid office affair they were planning to meet but did she ever meet him? Was she walking away from him or towards him? Did she just get on the tube and go home? Think if Nigella Lawson had an affair with Jay Rayner -- scandalous. Nigella Lawson is the ultimate muse. Anyone who gets up at 2am to make pasta gets my vote.
Thank you, Maxine. What are you going to do next?
Try and sell it! Come buy it in Paris, please, thanks xxx