amy winehouse's family have announced a new biopic about her life
The new biopic is the latest in a string of posthumous projects about Amy's career and life, including a documentary and a West End musical.
|
15 October 2018, 12:15pm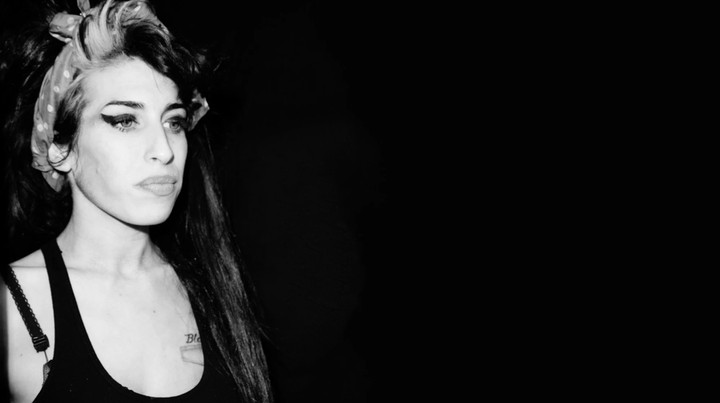 Image via Flickr.
Amy Winehouse, her powerful music and her tragically short life have long captured the public's imagination, both before and after her sad passing in 2011. In the eight years since, statues, photography books, a documentary, a West End musical, and even a hologram tour have been created to extend her legacy posthumously. But each new project raises questions among her fans about whether it's what the late singer truly would have wanted, and whether each project is truly celebratory, or just exploitative. The latest project to divide opinion is a new biopic of her life, announced by the Winehouse family.

The family, led by father Mitch, signed a multi-million pound deal with Monumental Pictures to make the biopic just last week. Producer Alison Owen (who previously worked on Moonlight and Suffragette) and screenwriter Geoff Deane (who worked on Kinky Boots and Shrek) have signed on to the project, which will tell the tale of Amy's short life and huge talent.
"We have been approached [about making a film] many times," Mitch Winehouse said. "It's obviously something that we are going to do, 100%. What we want is someone to portray Amy in the way that she was — the funny, brilliant, charming and horrible person that she was."
News of the biopic, which follows an announcement just days ago that a hologram of the late singer would be going 'on tour' in 2019, has understandably divided opinions. While some fans are happy that Amy's legacy and music are being kept alive through continuous iterations of her story, it also raises some questions about whether musicals, holograms, films and documentaries are honoring, or exploiting, the singer's memory.
While news of the Amy Winehouse hologram was greeted with excitement on Twitter — a quick scroll under the initial announcement by BASE will show hundreds of fans tagging each other and tweeting about how excited they were to see the show — others expressed concern over how Amy herself would feel about the project. "Can't help but think this is incredibly distasteful," wrote one fan. "Her image is being exploited to make money. Instead of a hologram why [couldn't they] do a memorial tribute concert with multiple artists?"
The uncomfortable reality is our love of famous people, who mean a lot to us even after they pass away, can often be at odds with letting their memory rest in peace. The argument over whether a new movie, tour, or stunt like the hologram and documentary, honors or muddies the reputation of a late star will always rage on, and it's perhaps summed up best by one fan on Twitter who expressed their discomfort over watching Amy's image be reproduced, despite their eagerness to see and enjoy her music again.
"I hate this only because Amy Winehouse would never [have] consented to it and it's just one more exploitation of her," they tweeted. "But if you could find me a letter she signed to agree to holographic immortality, then I'd be the first in line.
"Amy's music carried me through my twenties."
This article originally appeared on i-D UK.